After settling down at our hotel, we immediately headed out for the Wang Fu Jian area for dinner. Since we had an hour to spare before our reservation, we decided to walk round the Dong Hua Men night market. Not a good idea when we were all on empty stomaches.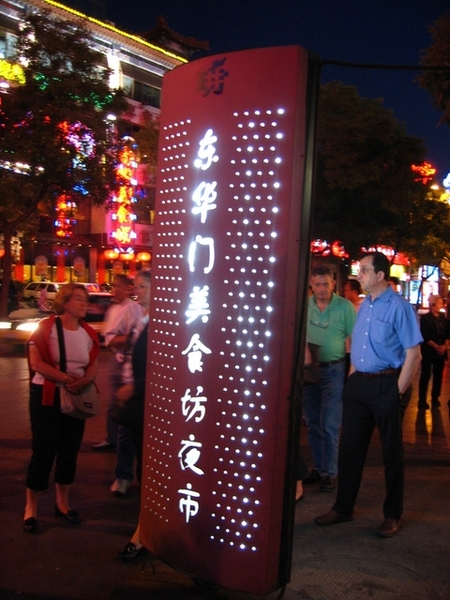 The night market consisted of a long busy stretch of outdoor food stalls right round the Wang Fu Jian main street, offering a wide variety of food.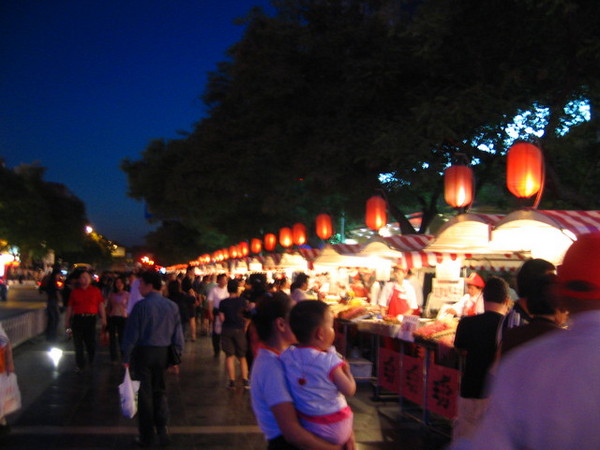 Most of the stalls we encountered were selling meat and veggie skewers. The chargrill aroma was pretty intense and the hawkers were very eager to get any type of business. There was a wide selection, from lamb, beef, chicken, to intestine, tripe, and even weird looking bits. R, who is a vegetarian, steered clear of the stalls and looked rather ill at ease.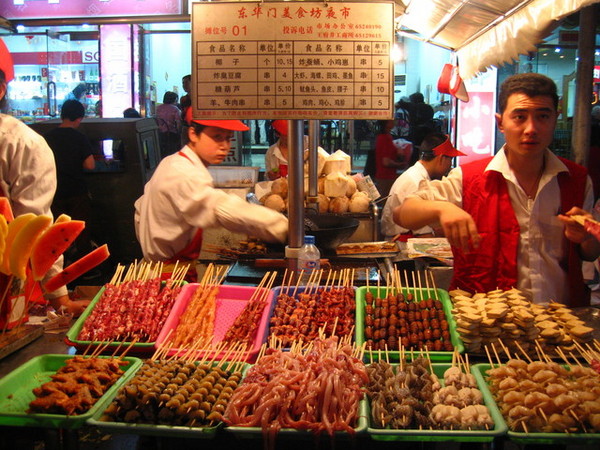 The pancakes looked and smelled tempting enough...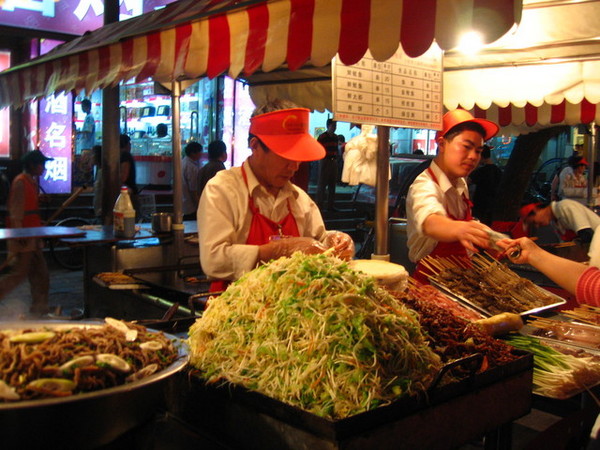 ... as did the panfried dumplings...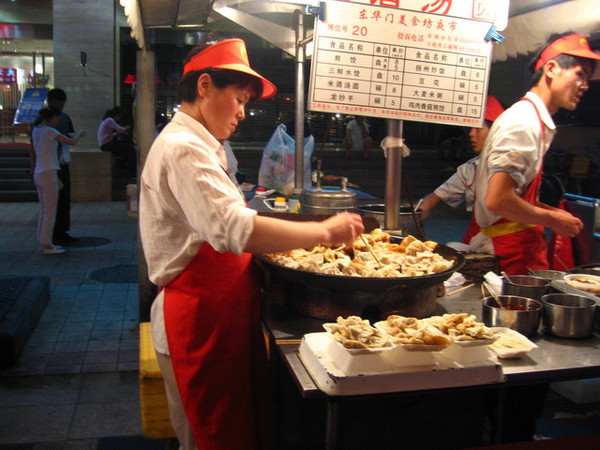 D told us he would be up for anything, so we decided to challenge him to some interesting appetizer before dinner, and went in search of that~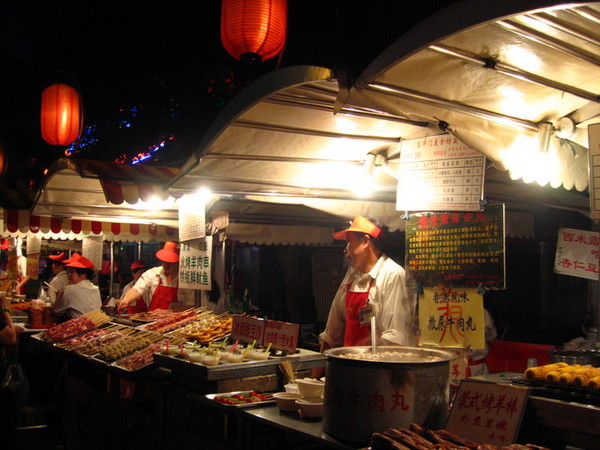 ta-da: scorpions and other insects on skewers...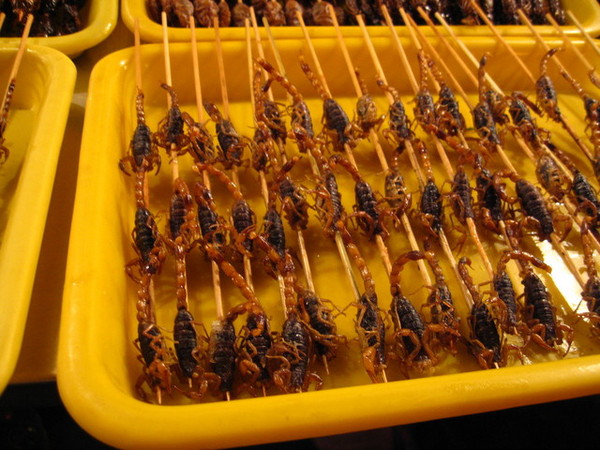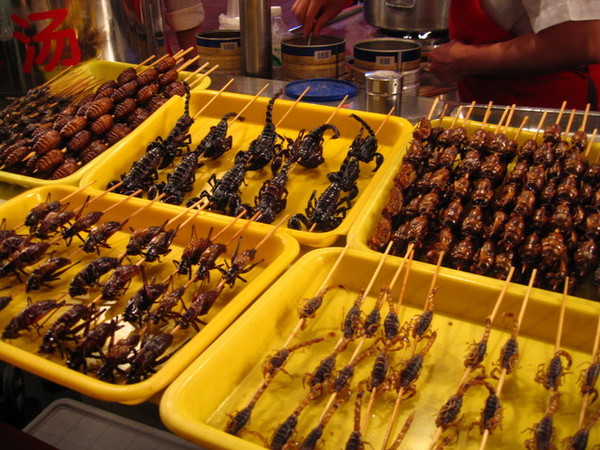 Interestingly, when we turned round, D was no longer in sight?! Since we were getting increasingly hungry at the sight of food, and R was looking paler by the second with all the raw bloody meat in front of her, we hurried onto our dinner destination at Wang Fu Jian.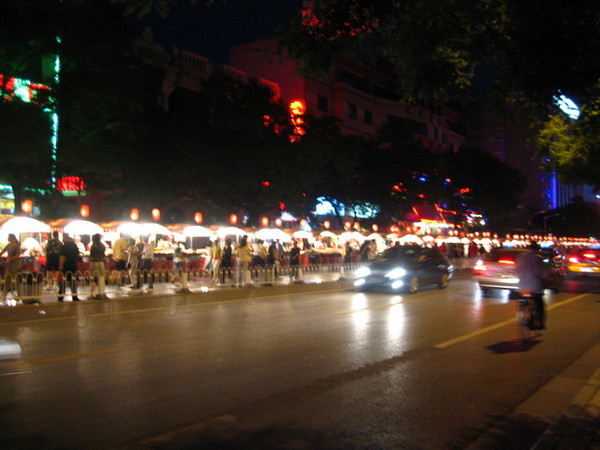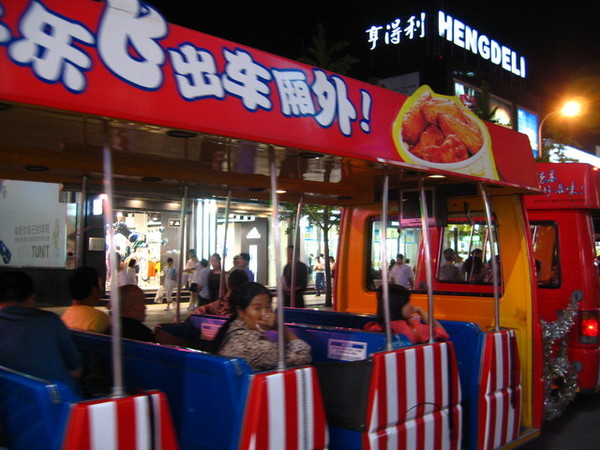 To be continued...