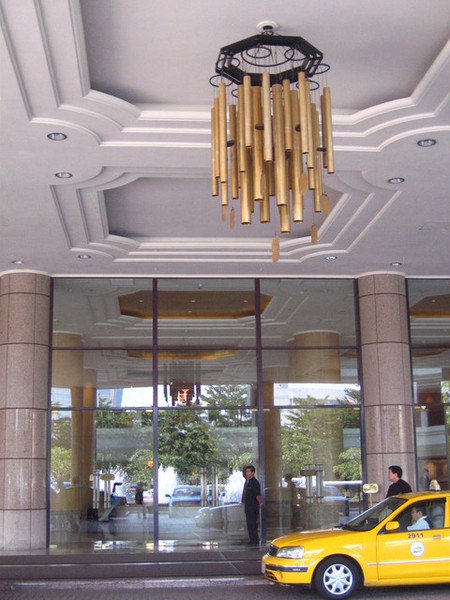 Somehow I have always avoided the Grand Hyatt in Taipei in the past- yes, maybe in part due to the superstitious sayings of how it is seemingly haunted (almost everyone I know that had stayed there in the past has a story to tell). Out of convenience and the lack of alternatives, was finally given the reluctant chance to see for myself on my recent hopover to Taipei. The hotel lobby looked impressive - grand and spacious, with a small fountain right in the middle (?) of the hall. Promising, I thought.

My room was, however, a plain letdown – worn down and cramped, with a substandard washroom. I was surprised with the poor upkeeping, especially when compared to Sherwood or Shang, the two alternatives around town. When I complained to my colleagues, who are all frequent visitors to this hotel~ I realized I probably caught the short end of the straw. It seems while the furnishing in their rooms were tired and worn down, it was much more spacious than mine. Guess I have not used my Hyatt Gold Passport frequently enough in the past.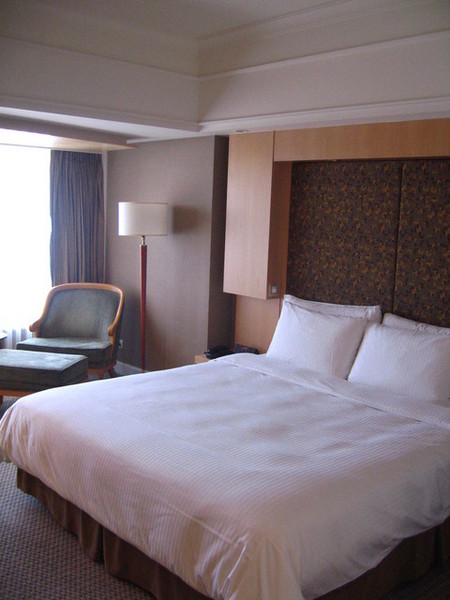 Check out the bare bathroom. Had a glimpse of one of my colleague's rooms and found the bathroom of a much higher standard, with a proper separate shower cubicle and bathtub. The one I had in my room was an awkward shower head fixed on top of the normal bathtub you have at home.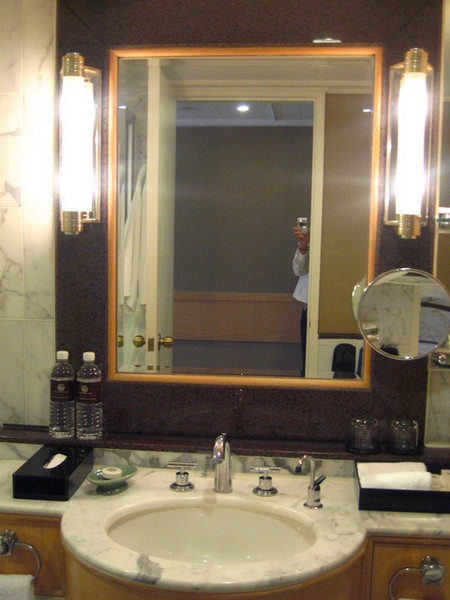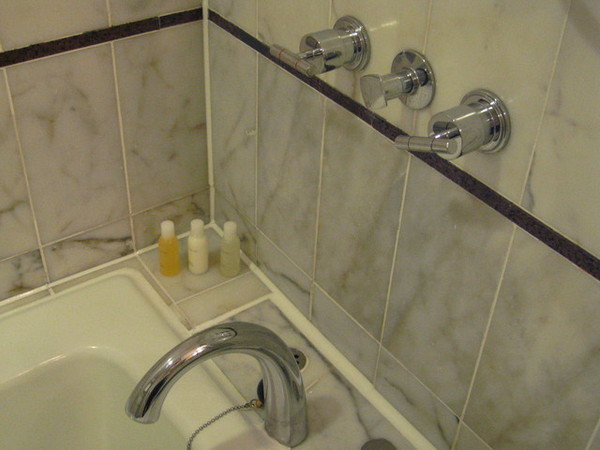 Only got 40 min in-between meetings to grab a meal, so ordered the fastest room service available on the menu - Taiwanese-style braised pork rice (滷肉飯). This arrived promptly on a nicely laid out platter, with chili soy sauce and preserved veg accompaniments on the side. This was pretty decent, both in terms of appearance and taste, although I'd prefew the hawker stall one any time.