This is the truth of my sad living - while I pretend to be enjoying the high life of eating out at the hottest and trendiest restaurants all the time, I actually spend most of my day and night in the office. I recently took a tally on my daily intake - and realised how pathetic it is. 
B
: Tuna bun & choco milk
L
: Chicken spaghetti & Milk tea
D
: Pork ribs with veg rice & milk tea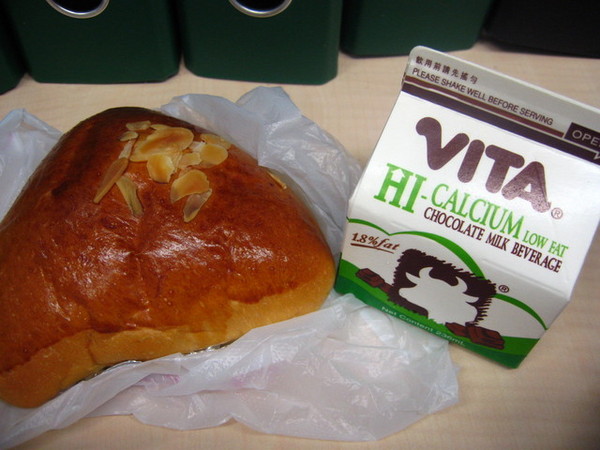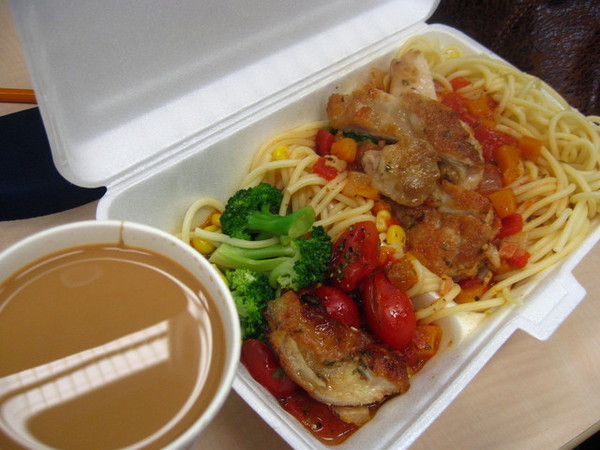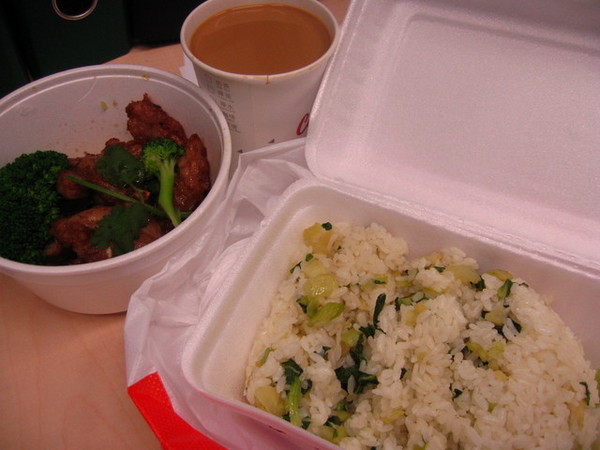 Comment: The recently opened Cafe De Coral takeout branch at Airport Express is now our favourite joint - the spaghetti was really good. The pork ribs was extremely oily though... felt like I was drinking oil.
B
: Home-made macaroni
L
: Expensive CitySuper sushi
D
: Cup noodle