Been a bad blogger for various reasons~ travelling, sickness, and work... But luckily Phoebe has stepped in to help out as our Beijing correspondent and guest contributor... see below for her excellent write-up on Shudi Legend.
---
I'm SO honoured to be asked to guest blog but at the same time, HKFoodie and Shirls, have been doing such a GREAT job, that I really can't help but get stressed about it how I'm going to meet their standards.
I'm such an amateur compared to my two dear friends, so please bear with me.
Even before my first posting, I've managed to forget my camera on a number of occasions, only to run out of batteries the next couple of times.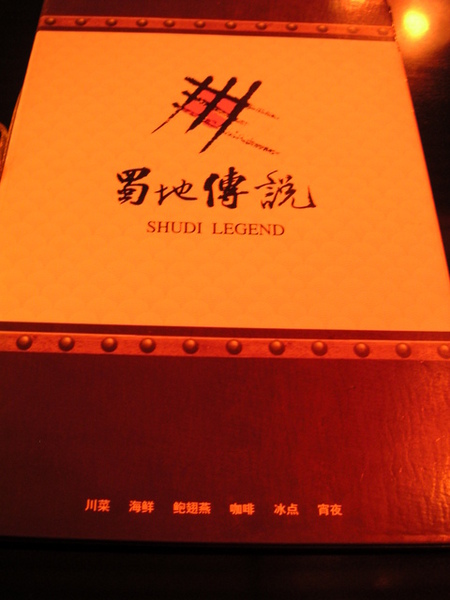 I was first introduced to this Sichuan restaurant a couple of years ago by a good friend that works as an entertainment reporter here in Beijing. Apparently, Shu Area Legend is a follow up to actor Ren Quan's (from mainland version's Justice Pao) restaurant in  Shanghai, has apparently been frequented by the likes of Faye Wong and Christy Chung, as well as a number of local stars.  Actress Fan Bingbing (from Twin's Effect II) has also been rumoured to be part owner.  (I've actually seen Ren Quan there twice now)