Been a bad blogger for various reasons~ travelling, sickness, and work... But luckily Phoebe has stepped in to help out as our Beijing correspondent and guest contributor... see below for her excellent write-up on Shudi Legend.
---
I'm SO honoured to be asked to guest blog but at the same time, HKFoodie and Shirls, have been doing such a GREAT job, that I really can't help but get stressed about it how I'm going to meet their standards.
I'm such an amateur compared to my two dear friends, so please bear with me.
Even before my first posting, I've managed to forget my camera on a number of occasions, only to run out of batteries the next couple of times.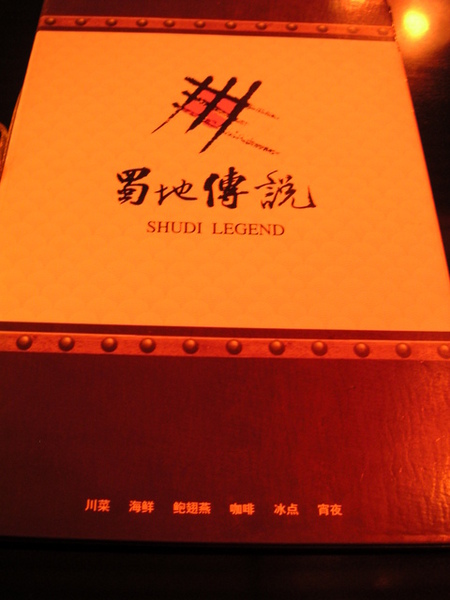 I was first introduced to this Sichuan restaurant a couple of years ago by a good friend that works as an entertainment reporter here in Beijing. Apparently, Shu Area Legend is a follow up to actor Ren Quan's (from mainland version's Justice Pao) restaurant in Shanghai, has apparently been frequented by the likes of Faye Wong and Christy Chung, as well as a number of local stars. Actress Fan Bingbing (from Twin's Effect II) has also been rumoured to be part owner. (I've actually seen Ren Quan there twice now)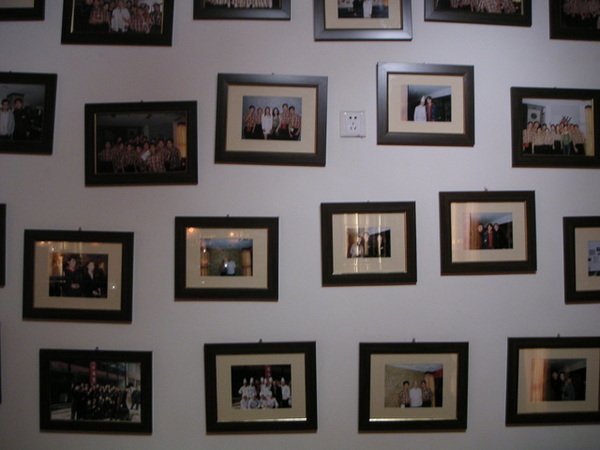 Believe it or not, I actually go to Shu's when I feel like I need some fresh vegetables! My two favourite salads in all of Beijing, can be found at Shu's. This time, we decided to go for the Sichuan Assorted Vegetables , which has a purple and green looking vegetable which they call gyruna, sweet peppers, radish, and peanuts, dressed in what looks a little bit like a soy sauce but a little bit spicy, with a sweet aftertaste. The Sichuan Style Mixed Vegetables is another favourite of mine, which is made of Crown Daisy. I'm not sure if that's the real name of the vegetable (it's green and leafy), but some people find that it's got a strange aftertaste. I personally love it! And, it's got a great spicy vinaigrette! The veggies at Shu's have always been fresh; I have never been disappointed.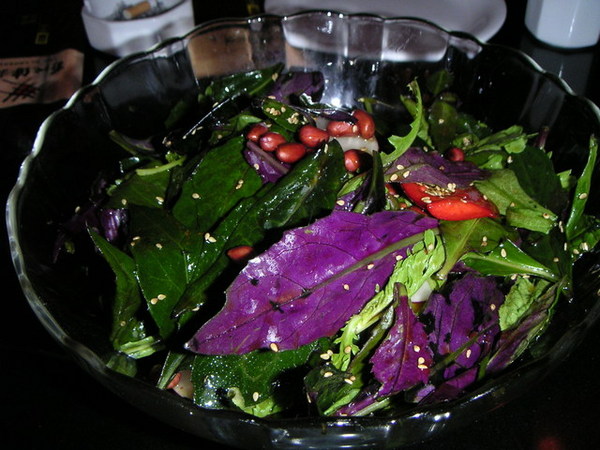 Being a Sichuan restaurant, Shu's is actually most famous for their Laziyu(辣子鱼), which is their spicy fish. I must warn you though; while the wait staff say that the chefs can make the dish moderately hot… it still comes out really, mouth numbing, every time!! It's really hard not to, because, Laziyu, is pretty much s a Sichuan specialty, and pretty much comes out with cut up pieces fish in a pot of chili oil!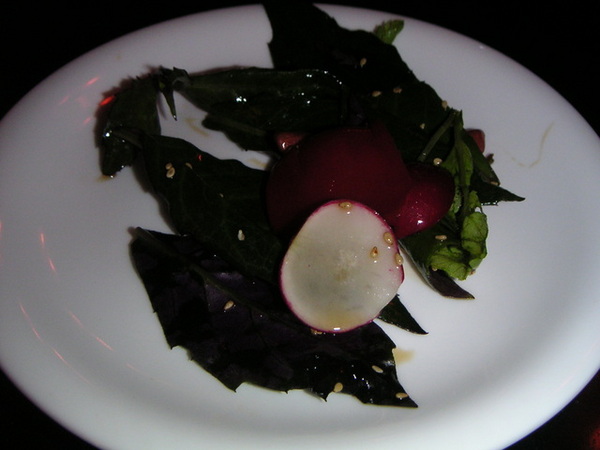 For this visit, we decided to stay away from spicy foods. Surprisingly, for a Sichuan restaurant, Shu has a great selection of non-spicy foods. We decided to go for the Beef Kabob Grilled on the Iron Board, which I've seen during other visits, and the Bifengtang Style Pork. Both meats were quite tender. The beef tasted similar to Black Pepper Beef that you find at most Cantonese restaurants. Bifengtang(避风塘)must be another Cantonese/HK style, I usually have crab cooked in this way. Sometimes, I find this style too greasy, and really heavy, but this time, I found it quite tasty, and not greasy at all!!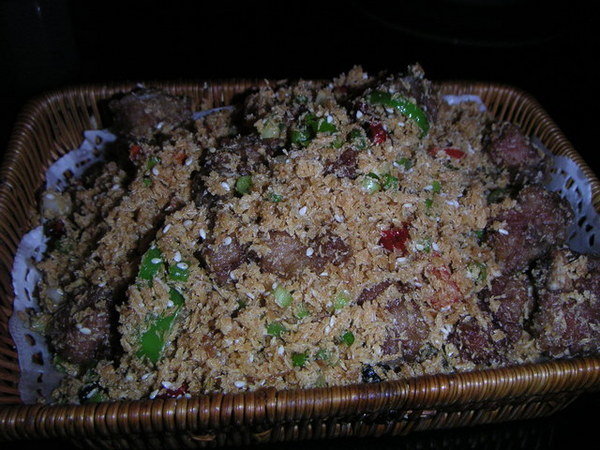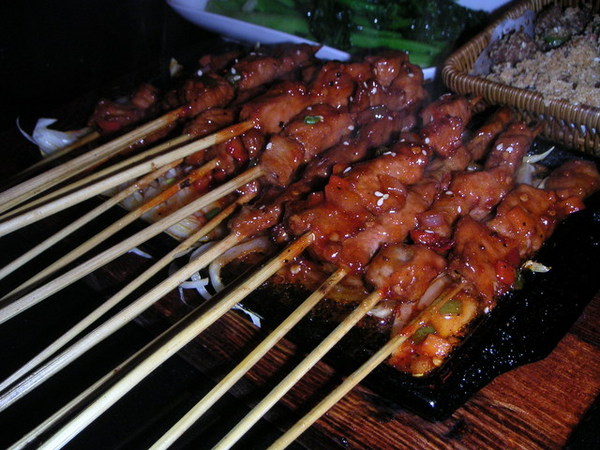 I must admit though, if you're looking for a more meaty selection, go for the Sichuan Style Pork, which is slightly spicy, but sweeter. If you like fish, but want to stay away from the Laziyu, they have a nice steamed fish.
The menu's are pretty much the same at both locations. However, for better atmosphere, the Landao location has got couches, and padded chairs. Definitely more for the trendy crowd, as the play a little bit of dance music. The Women's Street location is usually louder, more like your HK Dai Pai Dong… The Landao location also has free internet access,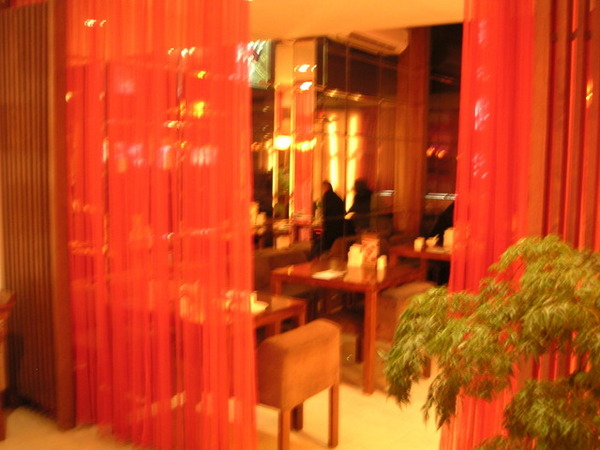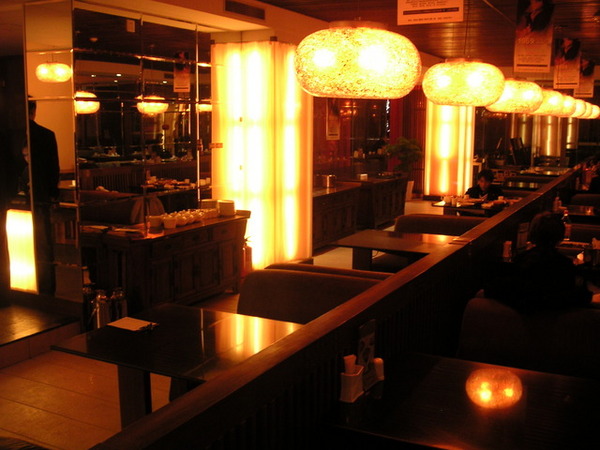 The menus are bilingual, with pictures, and look like they've be professionally translated (believe me, it's rare to find well-written English menus in Beijing. All the dishes also list all primary and secondary ingredients, as well as how it is expected to taste. This place is also a great value for money. We had two meat dishes, and two veggie dishes, for 100rmb. If you decide to go for some seafood, it will cost more, but likely not more than 200rmb for 3 people. For the same quality of food, service and atmosphere, anywhere in Beijing, you are probably looking at 200-300rmb. No wonder it's so popular with the local crowds! Also, it's quite alright to ask for a discount card, for your next visit!!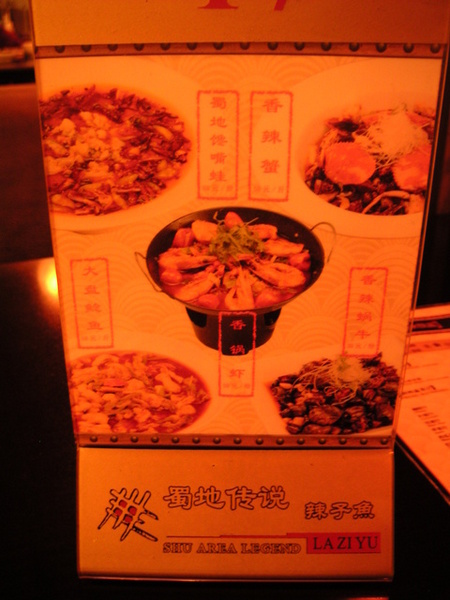 Anyways, I'm sorry didn't get more pictures of the food, but will work on my photography skills. Hopefully, I'll another chance to be bring you some more reviews from Beijing soon!!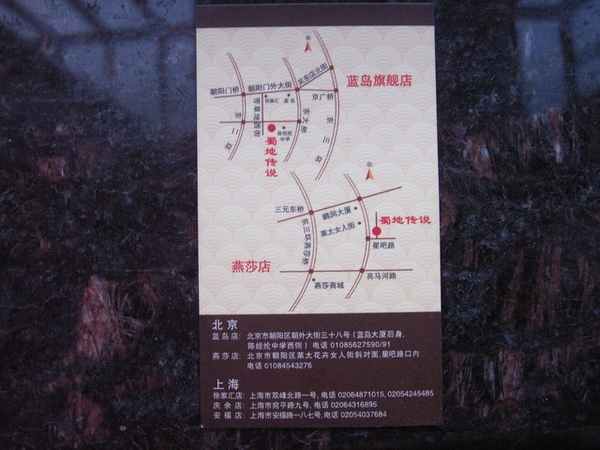 Women's Street Location
East Qicai, Dashijie, A3 Laitai MeishiJie, Chaoyang District.
朝阳区莱太美食街A3东方七彩大世界
Landao Location No. 38 Chaoyangmenwai Dajie, behind Landao
北京市朝阳区朝外大街三十八号(蓝岛大厦后身,陈经纶中学西侧)