Have you noticed that the food scene is constantly evolving with structural shifts? A long while back Jap-style conveyor belt sushi was all the rave and such shops started popping up all over the place. Then came the Koraen influx with the introduction of the many kalbi restaurants. More recently have noticed an increasing number of Malay/Sing places in town, and HKF has been a diligent visitor to many of these shops. Recently I tried out another new one called
Old Bazar
in Tin Hau. In Chinese, the name actually translates to Lau Pat Sa, identical to the famous hawker center in Singapore. This is a relatively new restaurant that replaces One One Nam, another SE Asian restaurant located in the same spot previously. Not sure if they are connected though.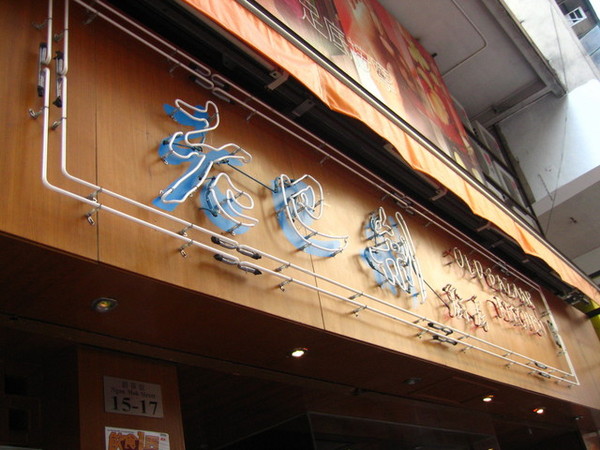 We came here for a quick lunch, and were handed a reduced lunch menu containing a large number of sets, which included a mains and a tea or coffee. Prices are extremely reasonable at only HK$35-45, and students would get a further discount. I opted for the seafood Laksa, and chose the "Cham Cham" combination, a mix of vermicelli and egg noodle. A opted for the fried noodles with pork's neck in Belacan sauce. We also ordered the vegetable fried in belacan sauce which was very reasonably priced at HK$10 only.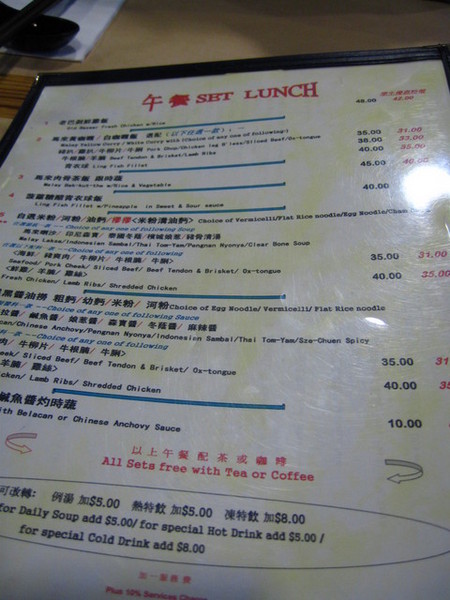 A's order arrived first and looked pretty appetizing, with a small bowl of pork broth served on the side. The noodles were tasty but quite oily, actually the noodles tasted of lard.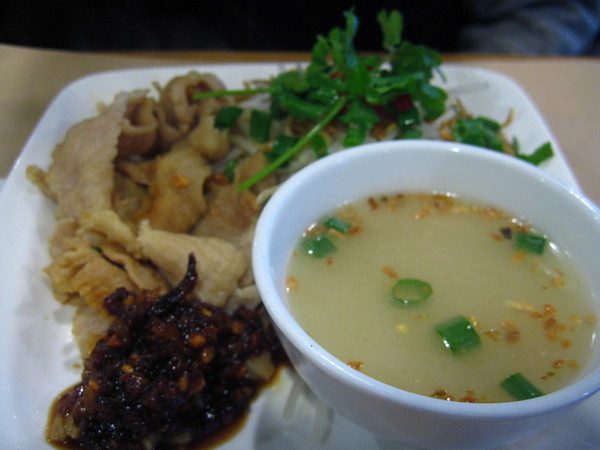 We thought the belcan sauce added a good spicy kick to the dish, and also to the vegetables as well.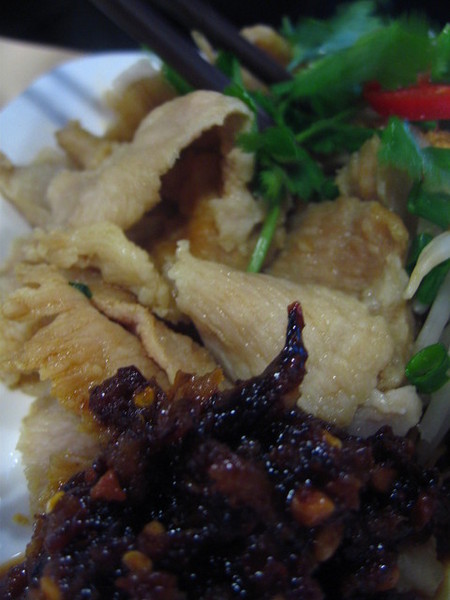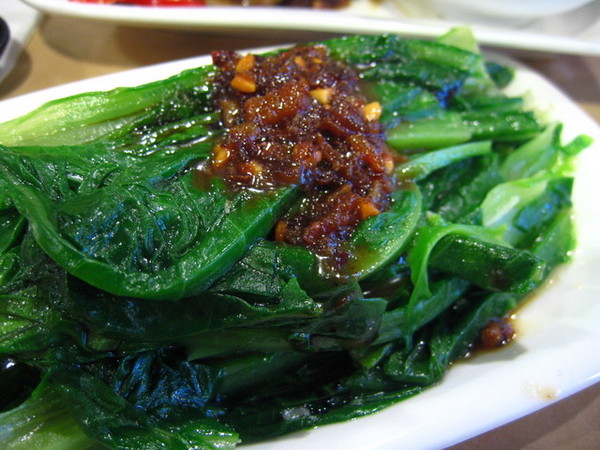 My laksa took ages to come and when it arrived, we thought this looked extremely promising with all the bright color and ingredients, there were prawns, deep fried tofu, chicken, fishball pieces, cuttlefish, ... and honeyheart egg halves. The "honeyheart" egg is so called because it is cooked to a stage where the egg is cooked with the yolk is kept slightly mushy and soft. However, my first sip of the soup was met with disappointment, it just tasted like a spiicier version of a chicken stock, with no distinct coconuty taste of laksa. This was so average that I did not manage to finish the whole thing.
Guess overall, it was still a good deal for the amount we paid, and I'd happily settle for this quality and amount for a lunch in the Central area. In fact, the chicken rice looks pretty attractive so I'd probably try that next. However, authenic SEAsian cuisine this is not, so don't come with too high an expectation!
Old Bazar (老巴剎廚房) 15-17 Ngan Mok Street, Tin Hau, North Point, Hong Kong