This was a November dinner - we couldn't decide on where to go for dinner (ahem... doesn't this seem like a recurring theme?!), and ended up going to one of Y's favourite Japanese restaurant - Sushi Hiro, for a pre-movie dinner. Sushi Hiro has established itself as one of the premier Japanese restaurants in HK where the emphasis is on the sushi. In fact, think it was probably one of the few that started the trend to open restaurants in office buildings hidden away from the general public. It is situated in Henry House (next to the BMW dealer), and became so popular that the owner opened another restaurant a floor below Sushi Hiro that specialised in tempura dishes. Back then, the two restaurants operated separately and were extremely specialised - it was difficult to get sushi when eating at the tempura restaurant and vice versa. These days it is much more relaxed and one can actually enjoy set meals that offer the best of the two restaurants combined.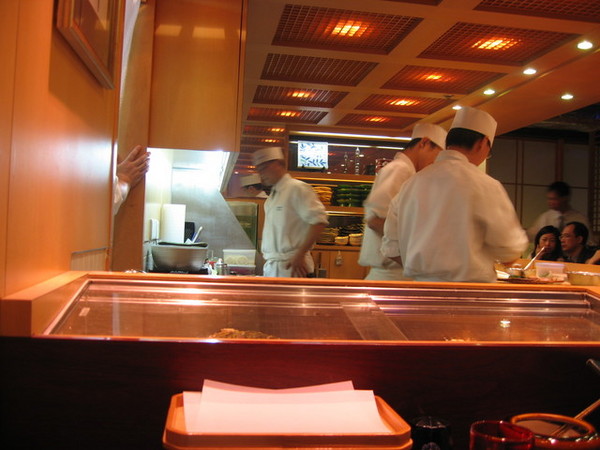 Most people going to Sushi Hiro choose to order from the many sets. Being a regular, Y decided to go a la carte and asked the manager to order for us. This suited me well, as I was so knackered that any activity requiring the use of my brain would be considered excessive.
First to arrive was a small cocktail presented in a sweet colored crystal glass. This was accompanied by a couple of appetizers which were average.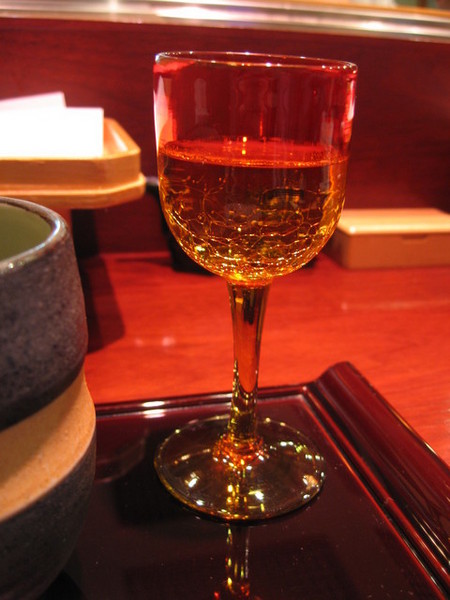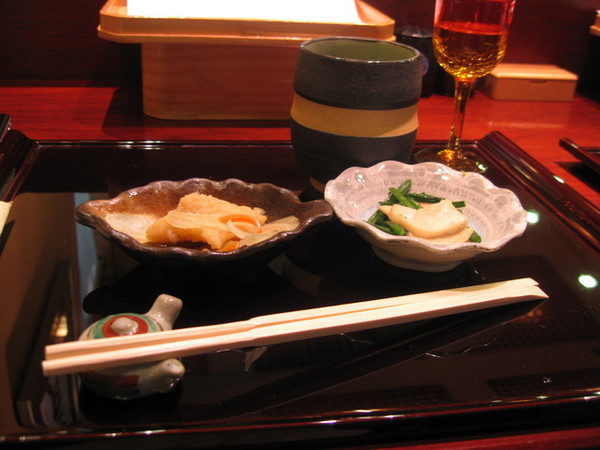 The first to arrive was toro sashimi - fatty tuna belly. Not sure if this is still valid, but I recall being told by a Japanese chef in HK that the Japanese only allow export of chutoro - medium grade tuna - and not otoro- the top grade fatty tuna - outside of the country. So even when one goes to high end Japanese restaurants in Hong Kong, more often than not, he is served chutoro. Having never tried the real deal, most people would not recognise the difference. The grading is decided based on the fatty content - the higher it is, the more superior the class. I never really verified this fact and regrettably do not have a delectable palate sensitive enough to recognise the difference. To me, the grading is "yummy" and "not yummy". Here at Sushi Hiro, the toro pieces were fresh and moist, and although you cannot see much fat on the sashimi, it is of the melt in the mouth quality - making the "yummy" grade.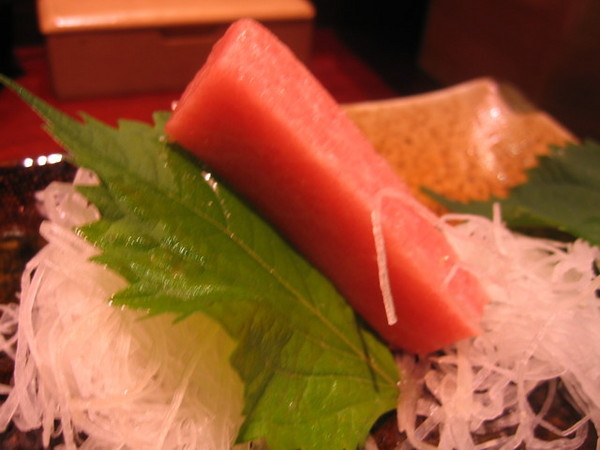 Next to arrive is the Japanese paper hotpot - called Kami Nabe - where a broth full of ingredients is simmered in a paper container over some fire. This is normally served only in winter and I am always fascinated by how the paper doesn't get burnt in the process (yes I know the physics behind it all but still is quite a sight to see).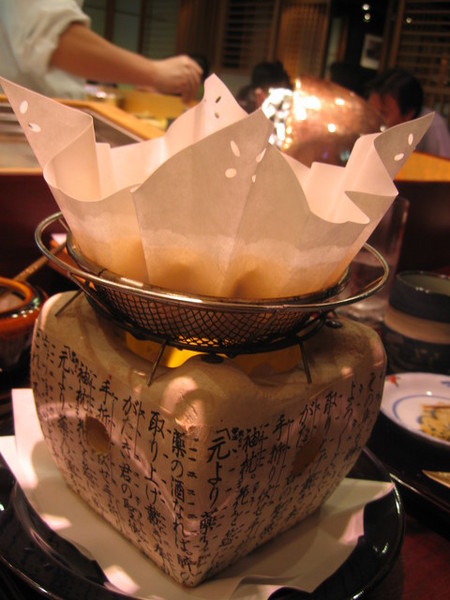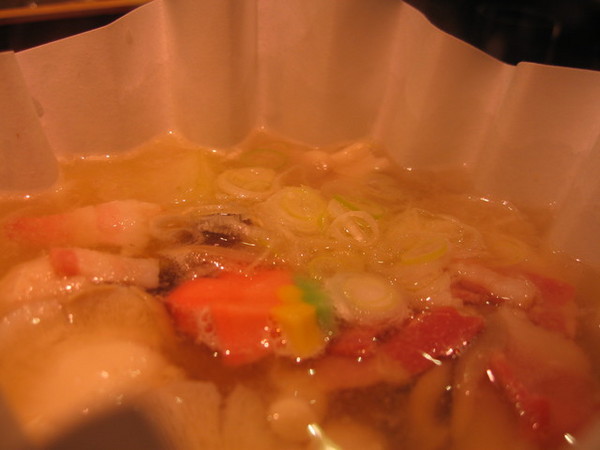 There were lots of ingredients - meatballs, pork slices, chunky prawn pieces... the clear broth was light and full of flavor as well. An excellent winter warmer. I almost screamed when I saw Y trying to pick the paper up to pour the last few drops of soup into our bowls when the paper container was nearly empty. With no liquid inside, it was sure to burn! Luckily, the waiter came to the rescue. =)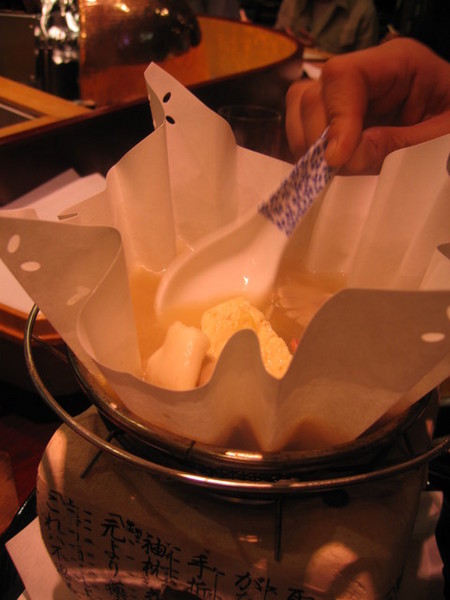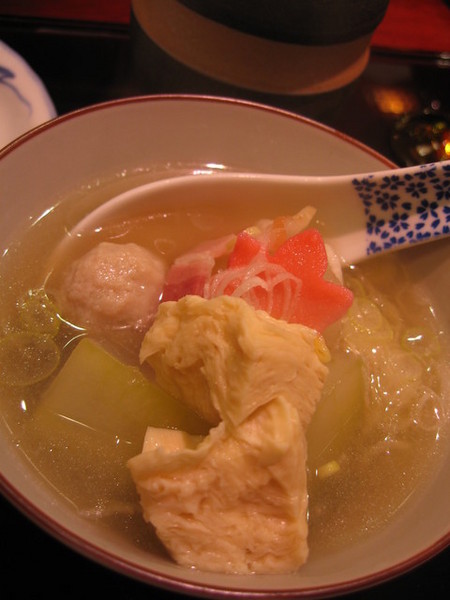 Next to arrive was a spectacular array of sushi - we let the chef choose the best fish of the day for us - so it is no wonder that all the fish was of top notch quality, and some quite rare as well. Check out how tempting the pieces are - all so fresh and colorful. I enjoyed the seared toro sushi the most. My only complaint is that this was quite a lot of just the two of us, considering we still had many dishes coming.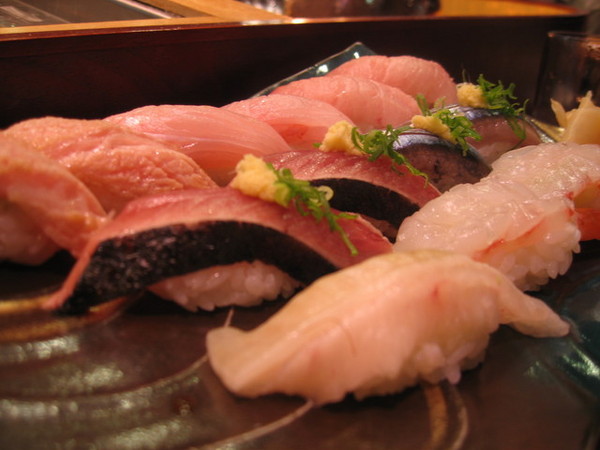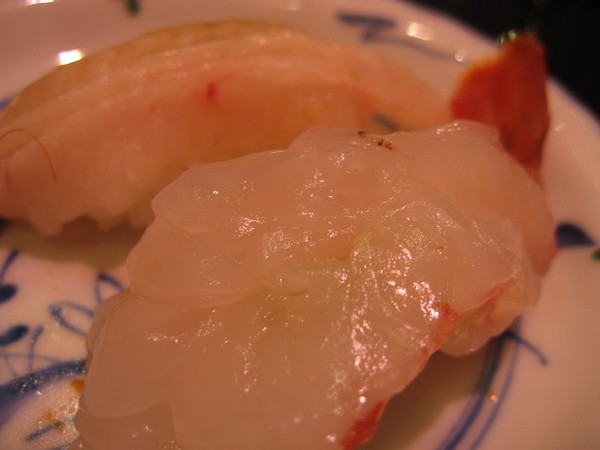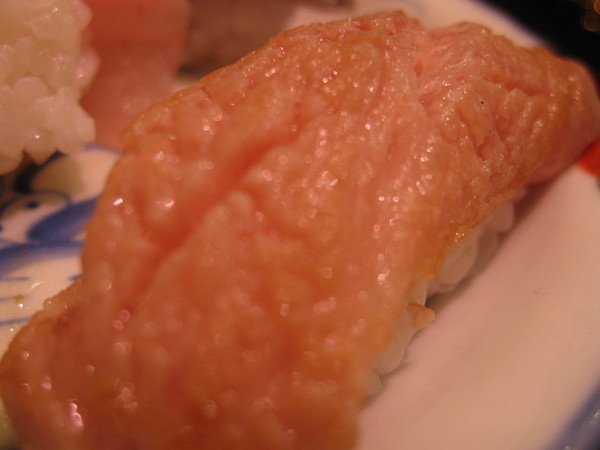 Y made an order of a fried vegetable rice - which I thought sounded odd and was sceptical as to how good it could be. As it turns out, it was a tempura type of dish with a cake of deep fried vegetable in the tempura style placed on top of a bowl of rice. Tempura is a very common but difficult dish to get it right - the lightness of the batter, how cold the ice water has to be (for placing the batter in while dipping the ingredients to ensure crispness and lightness), and the temperature of the oil etc all have to be managed well. As a house that specialises in tempura, Sushi Hiro's was great - deliciously crsip and light. This turned out to be a simple and affordable dish that more than exceeded expectation.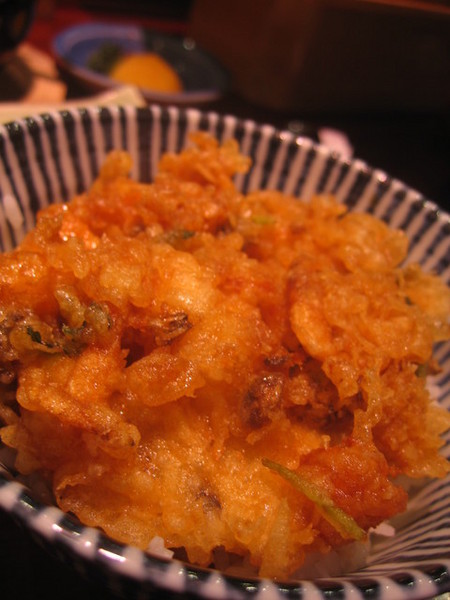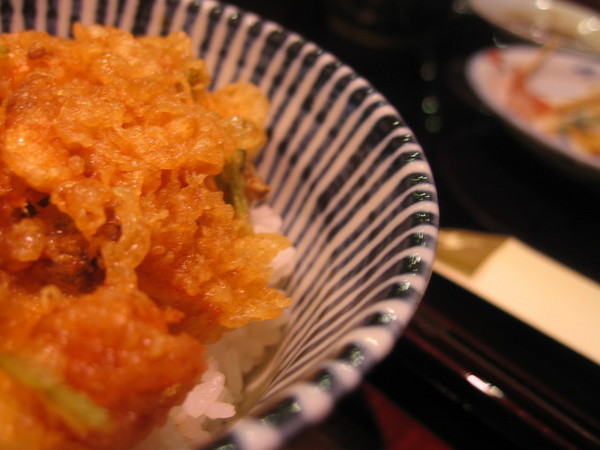 We originally had another order of assorted tempura, but by this stage our tummies were complaining and so we hastily tried to cancel this order. As it turns out, the chef already started making the first few pieces, so they gave the jumbo prawn tempura pieces to us on the house (I guess they were forced to since they couldn't really keep the tempura for long, this was very nice of them though). This was very good too - executed wel.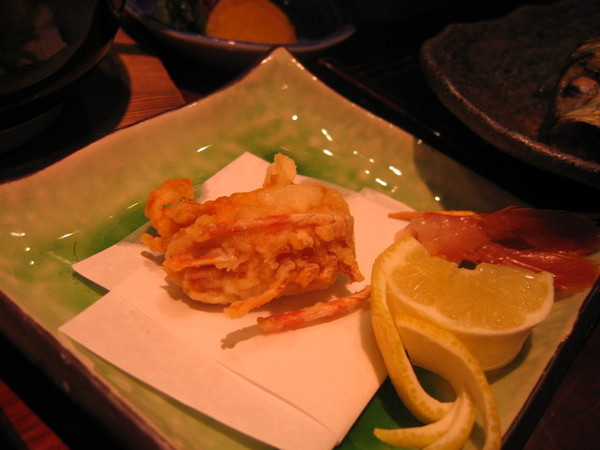 The grilled whole fish (yes, we ordered way too much) was only so-so in comparison to the rest of the dishes. We left quite a bit untouched.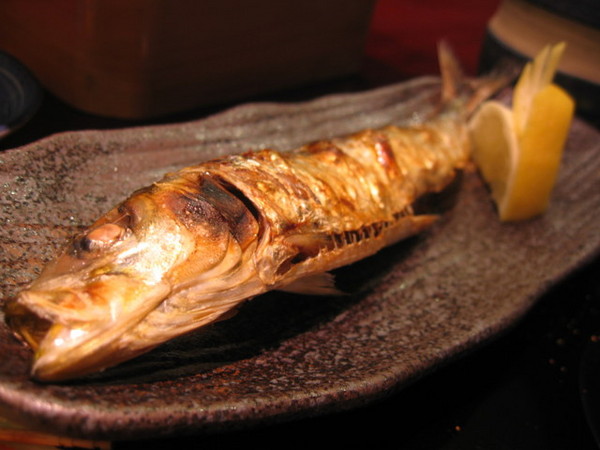 As you can tell from the pictures, almost every dish was satisfyingly good. Having said that, the price is very steep, and I think it came to over HK$1,800 for two. The sets would range from HK$460-800 I think, and would offer you a good selection of sushi as well. In comparison,
Sodeyama
 is a more affordable and good value for money alternative. Both are frequented by many Japanese regulars. I have mixed feelings about Sushi Hiro, while almost every meal there is highly enjoyable in terms of the quality, there are many places with the Causeway Bay area that offer a similar or slightly lower level of standard but at lower prices. I appreciate that there is value in its price, but this will probably not be a regular haunt for me.
Sushi Hiro,
Henry Hosue 10F, 42 Yun Ping Road, Causeway Bay, Hong Kong