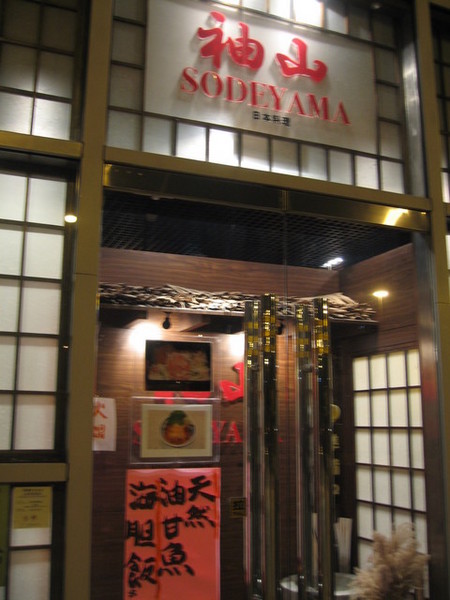 The WTO Ministerial Conference was held in HK a couple of weeks ago, traffic was choatic over the period, as a lot of the roads in Wan Chai and Causeway Bay were blocked. What's more, many were worried about riot potential, given the many protestors that had flown in from various countries. We were initially hopeful that the companies would tell their staff to stay at home the conference period, but were disappointed to only be given a "stay alert" warning. Anyway, promised to catchup with J on the first day of the conference, and she was adamant to stay close to home, ie Tai Koo Shing area, no matter how many times I reassured her that the Causeway Bay area would be more than safe with all the policemen and the lack of people (which turned out to be true). Exasperated after much failed persuasion, I caved in and hailed a taxi for Quarry Bay. I made J promise that the food had better be good.
Our destination was Sodeyama - in Chinese, it meant "Sleeve Mountain" - a Japanese diner hidden amongst the tall office buildings near the Taikoo Place business complex. We walked into a very tiny restaurant that had only six tables and a sushi bar, all the tables (bar ours) were occupied and the majority were Japanese - normally a good sign. On her recommendation, we ordered a deluxe sushi set and a crab congee set. Thinking that this might not be enough, I also got a tomato salad side order.
The first to arrive was the appetizer for the set - chawan-mushi - steamed egg served in a bowl. Not a dish that I particularly fancy normally, and I offered mine to J as well, who insisted that I tried some first. As it turns out, this was a very nice dish, with the egg silky smooth and lots of tasty ingredients added. Needless to say, we finished every last spoonful.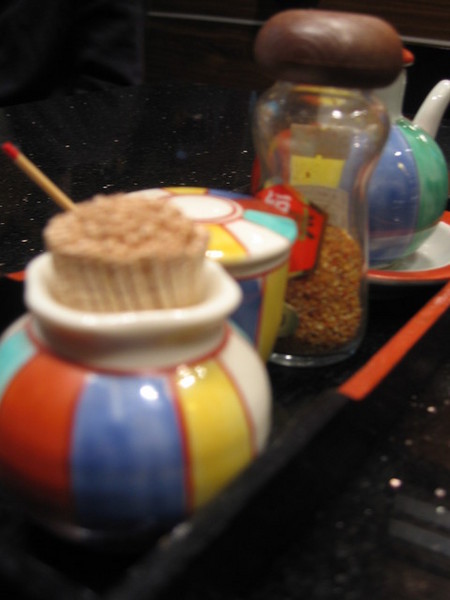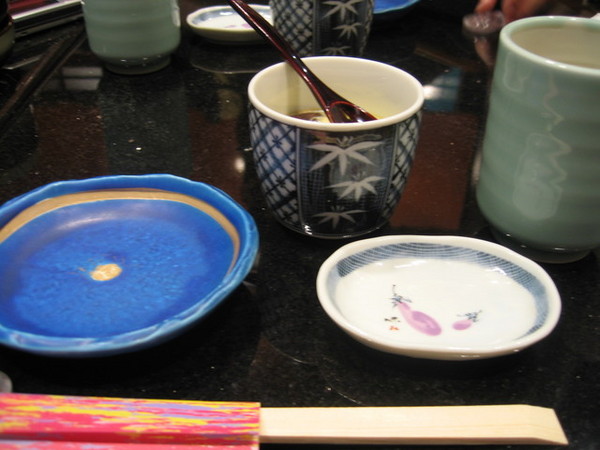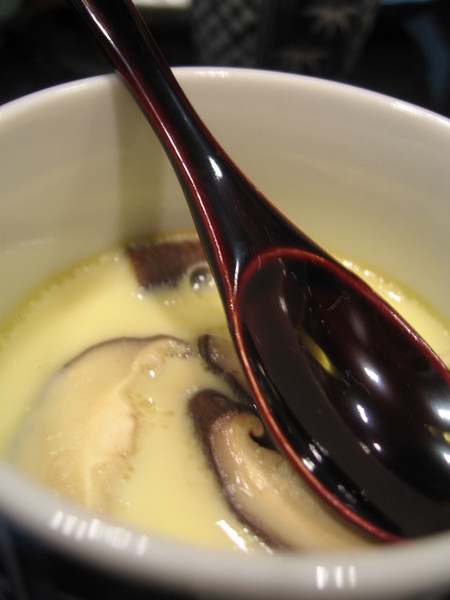 Next to arrive were the accompaniments - a delicious egg roll, some pickles and radish, and the flavourful miso soup. The meal got off to a good start.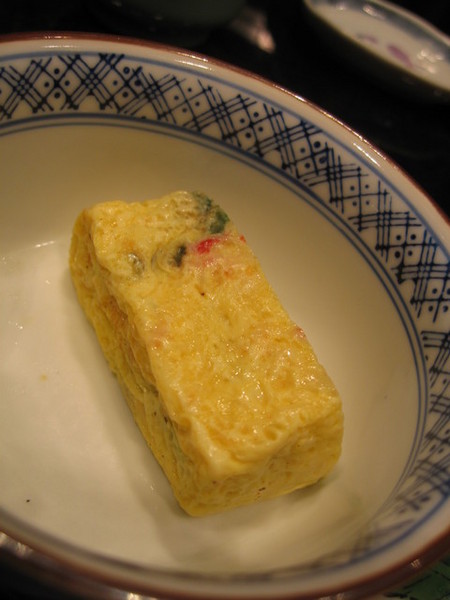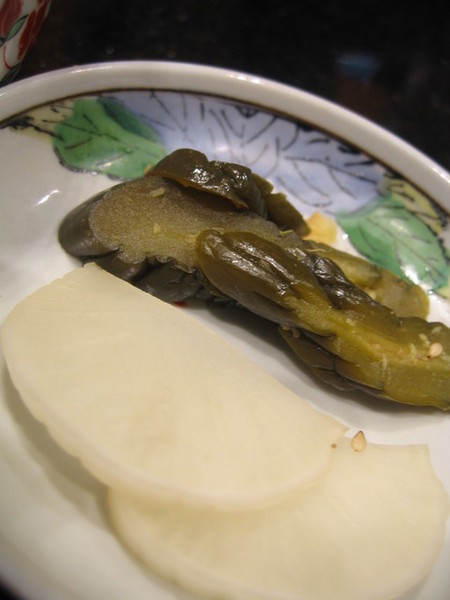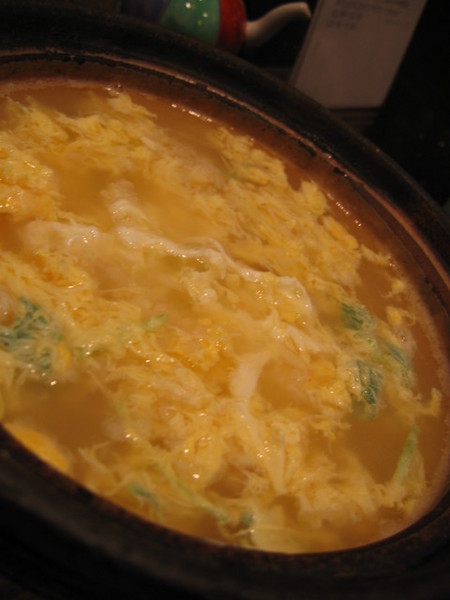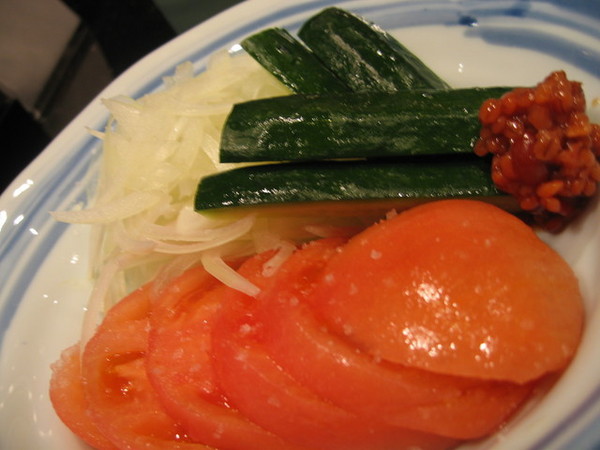 The simple tomato salad arrived next, consisting of a tomato sliced, fresh onion shavings, green peas, and a spicy sauce served on the side. The tomato was extremely fresh, and I think the salt sprinkled on top actually brought out the sweetness in the tomato well. The onion, eaten raw in bulk, was a bit too strong for us though. 
The star of the show arrived next - the assorted deluxe sushi plate. Was pleasantly surprised to find that not only were there many pieces of sushi - many were our faves, like the melt in the mouth toro pieces (which the chef kindly provided two when he knew that we were sharing). All the pieces were yummy and extremely fresh tasting.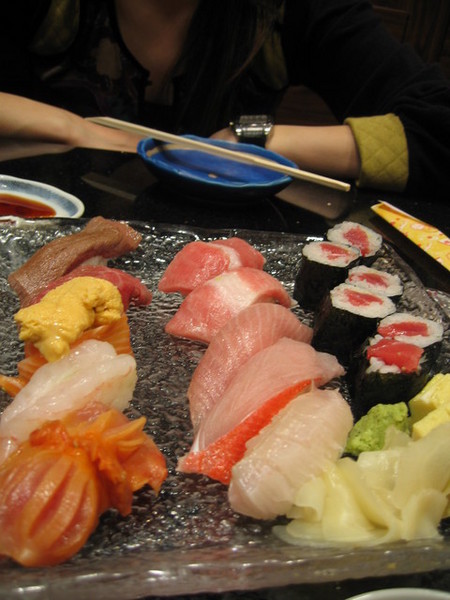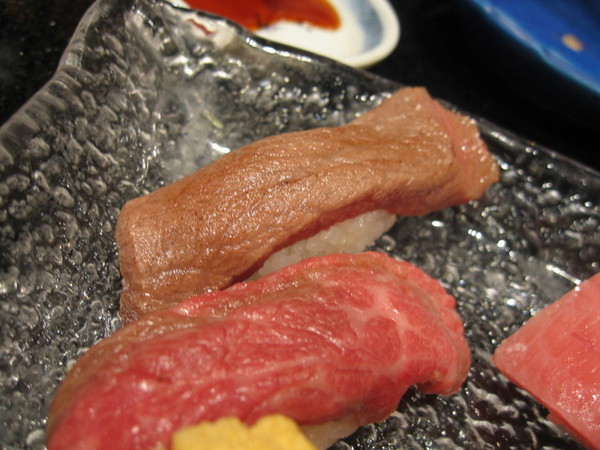 When ordering the chef told us there will be two pieces of raw beef sushi included in the set, and these are normally served uncooked. If we wanted, he could sear the beef for us to be on the safe side. I decided to be adventurous and had it the chef's way, while J asked for the seared version. Both were of the melt in the mouth variety and extremely delicious. There was a nice fine marbling of fat on the meat, leading to its tenderness. We both gave it top marks.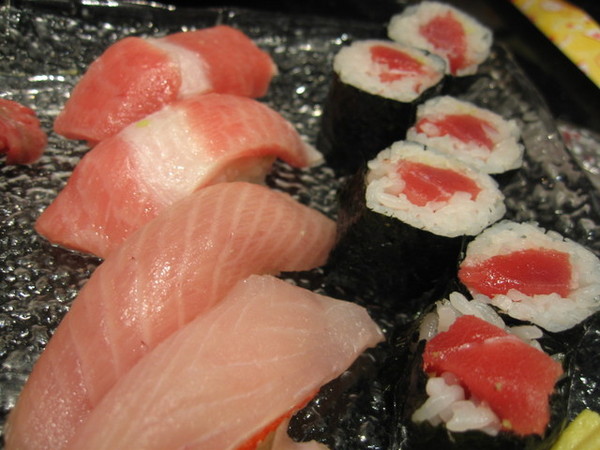 Next came the crab congee, which was served in a hot claypot and could serve two people easily. This was very heartwarming and provides a nice comfort food for the cold winter days... The clear soup was totally infused with the freshness and flavour of the crabmeat, and even though you cannot see it from the picture, there were loads of crabmeat pieces added to the soup.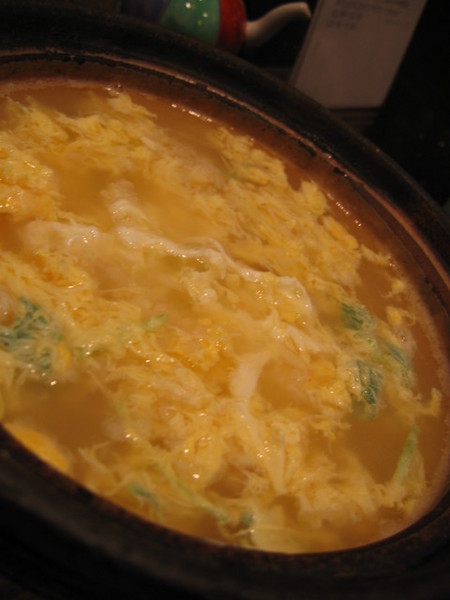 Have noticed that the portions here are extremely adequate, and even though Sodeyama offers many of its dishes as a set meal, it is very easy to order a few to share amongst friends. We couldn't eevn finish all that we order, which came to less than HK$450 for two people. Good value for money, considering both the quality and the quantity of the food. I enjoy going to such small restaurants where the chefs put a lot of effort into making good food at reasonable price, with a personal touch. Look forward to revisiting soon! By the way, was told that for lunch, not only are the sets cheaper, but a further discount would be offered to those that finish their meals before 12:45pm or start their meals after 2:00pm... (call for more details), so that would be a very good deal for people that have flexible working hours!
Definitely worth going all that way to the east side... a handy hint, both Uny and Jusco, department stores in nearby shopping complex Tai Koo Shing have a great supermarket that you could go for some good browsing around after dinner...
Sodeyama
, G01 DCH Commercial Center, 25 Westlands Road, Quarry Bay, Hong Kong