Used to visit Brasserie on the 8th rather frequently a couple of years back, appreciated its traditional French food and the high quality service. Haven't been back for some time now, so was pleased when Y suggested going there.




We walked into the familiar comfy dining room, with the half open-air kitchen and the salad bar and oysters on display and were seated at a nice quiet corner table. I like the fact that the tables are spread out and each table has some degree of privacy here without people eavesdropping. This is a luxury that few restaurants can afford these days, remember the tables at Angelini were so cramped that I felt like I was eating with 6 instead of 2! The warm French bread was tasty with the meat pate and I probably ate more than I should have.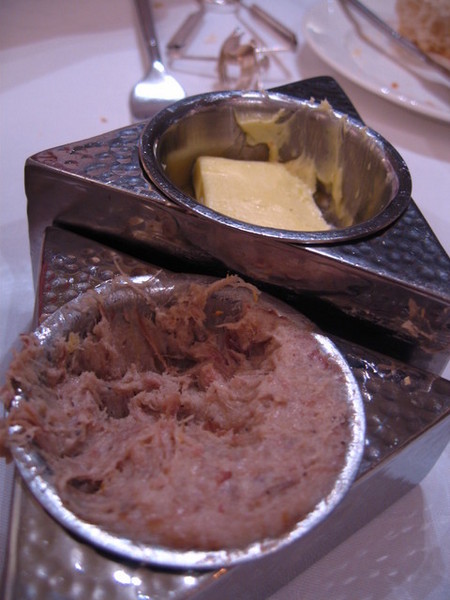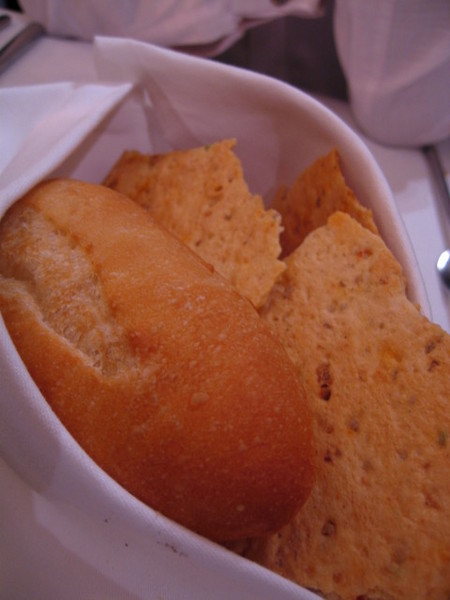 Y chose the baked escargots, which is another of my fave French dishes, and he was kind enough to give me a couple. I just adore the utensils used to eat escargots with – the snail tongs and the snail fork, the snail dish with its rim to contain the sauce. Always imagine that the shell would slip from the tongs and fly across the table to land on other diners' lap somehow, so I pay extra attention when enjoying this dish. The snails here were fantabulous – dripping in butter, I enjoyed the texture and the taste very much. There have been occasions were the snails tasted so fake and bland that I suspected those were replicates from mainland. My only criticism with the dish is that there is no bed of potato mash sitting beneath the snails to mop up the buttery sauce. Alas, no fear, I just soaked it all up in the French baguette!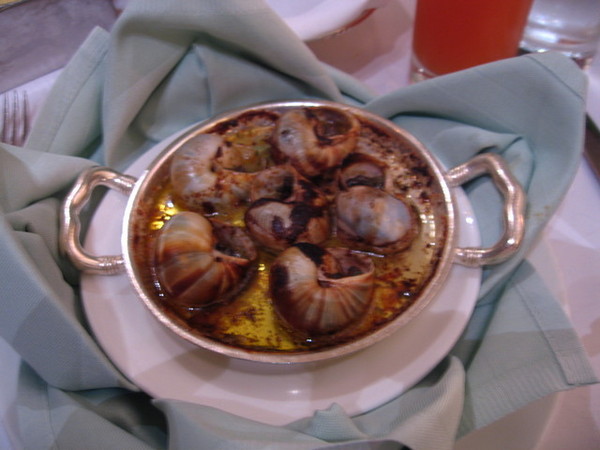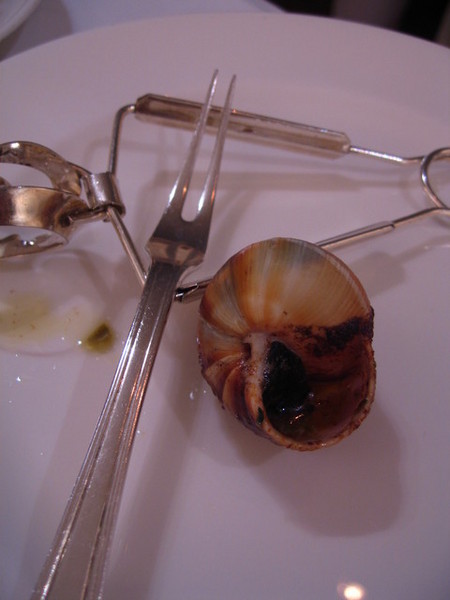 My bouillabaisse was phenomenonally good. Hailed from Marseilles, legend has it that bouillabaisse' origin is that Venus served this particular soup to her husband, Vulcan, to lull him to sleep when she was courting Mars (!)… although some claim it first came from Greece or Italy. Regardless, good bouillabaisse is hard to come by, as the flavoring depends not only on the seafood, but also the blend of herbs and spices used. Saffron, orange zest, and olive oil are some of the key ingredients. Am normally not that keen on the seafood, and concentrate more on the soup itself, but here, neither disappointed. The soup was so flavorful and wholesome, it was comfort food for me, as if it had magical power. I know this is a bit exaggerating but that was genuinely what I felt. The bread-and-rouille was a nice touch. I finished the whole bowl and felt complete satisfaction.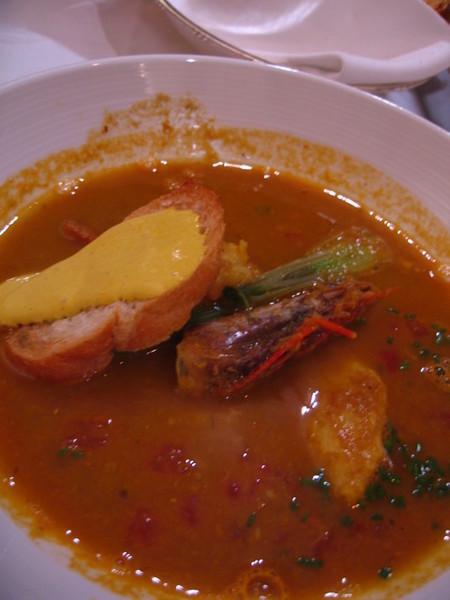 Was so contented that I almost couldn't even begin eating my mains of baby veal chop. This was well executed with a rich sauce, and is typically French, but there wasn't much of an awe factor here. Didn't like the quinoa much, as it had dried up a bit.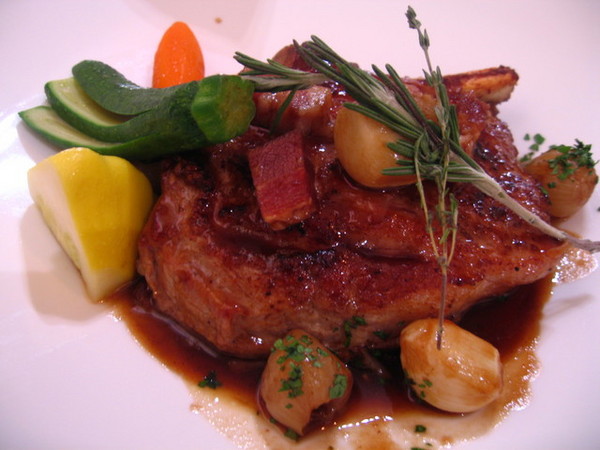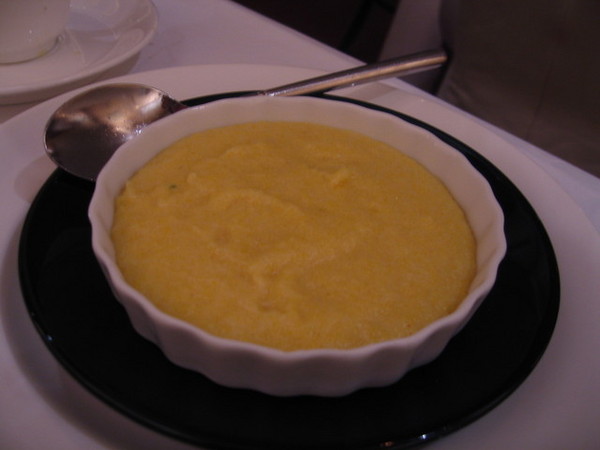 Y's order of paella was huge and I was impressed to see him finishing the bulk of it. I tried some too, but was not moved by it, as you know, I have high standards for paella, and felt the rice disappointed, both in taste and texture.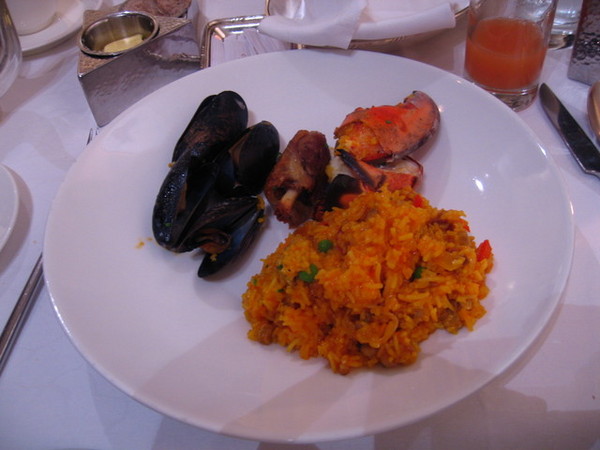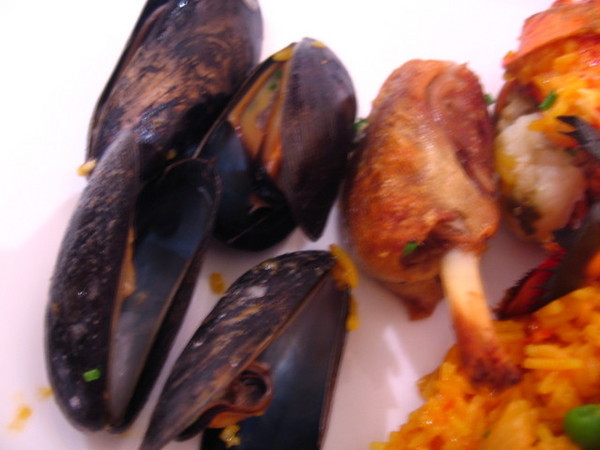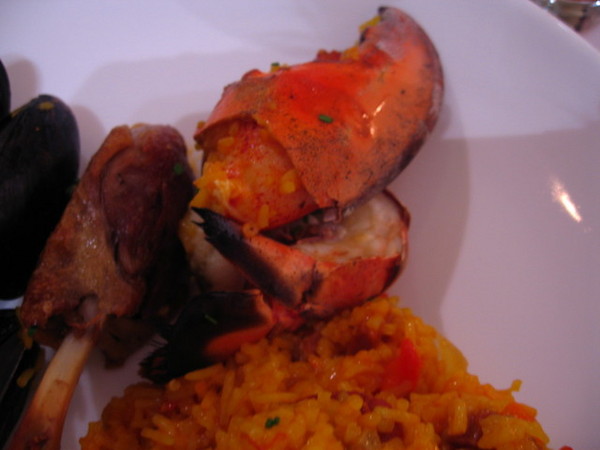 As I was contemplating what to order for dessert (souffle is a signature dessert here), the waiter brought out a nice little strawberry cake for us – this was the surprise birthday cake that Y and I were debating about the whole night, as I thought he was bluffing about it. My suspicion is he sneaked out during his loo call just before the mains and asked the waiter to prepare it then and there, rather than doing something about it in advance. In any case, I appreciated the thought (thank you!) and enjoyed the slice of strawberry cream cake. After I cut the cake, the waiter served it up with some dry ice for effect.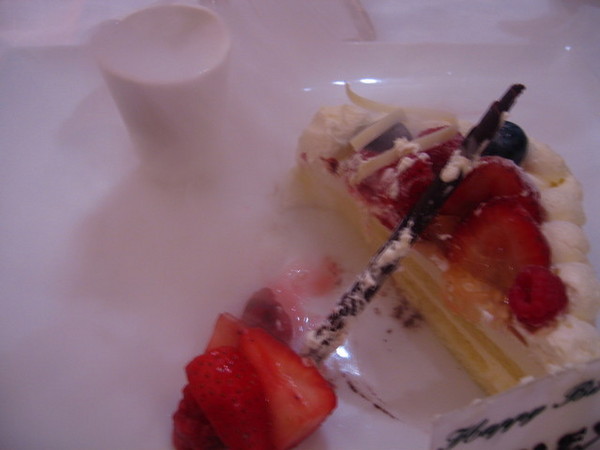 The restaurant staff brought out a signature Conrad bear and gave to me as my birthday present – how thoughtfully cute. They also took a picture of us and framed it in a nice little card. This is the type of service, I think, that gets returned customers, rather than the type that I encountered at Craft. All in all, this was a dependably enjoyable dinner. Only pity is, with the craze of going after new and trendy restaurants these days, regulars for this type of restaurants are slowly desserting them (including myself).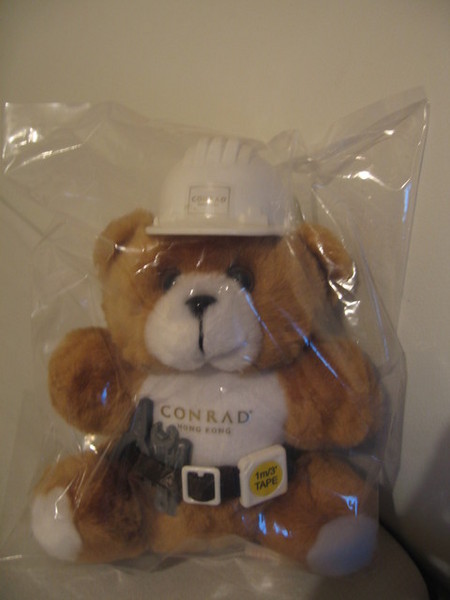 Brasserie on the 8th, 8F, Conrad Hotel, Admiralty, Hong Kong