As mentioned earlier, was fortunate enough to coincide my rushed London trip with UK's last bank holiday weekend before X'mas, and managed to swing by to Paris for an indulgent long weekend with my travelling buddy T.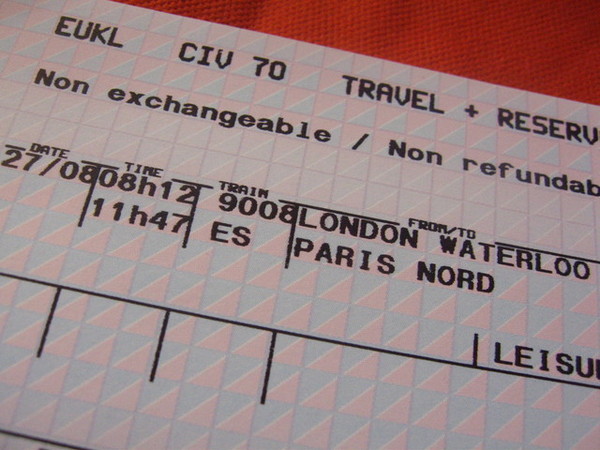 Must commend T for her superb ability  in competing for last-minute Eurostar tickets with gazillion Londoners that were trying to escape the moody UK weather. For those unfamiliar with the Eurostar, it operates three classes - Business Premier, Leisure Select, and Standard. Standard is your normal cattle class, while for Business Premier and Leisure Select, you get the same, much more comfortable and spacious seating (see pic). The difference between the latter two is that Business Premier includes a fast track check-in and also access to Eurostar's lounges. Both classes would serve a proper meal during your train journey. Eurostar prices on a steep curve, based on demand and supply. A helpful hint is that the earlier you book, the cheaper the ticket is in general. Oh and reserving tics via a travel agent is normally more expensive than booking online by yourself. For our journey to Paris, we decided to splash out on a couple of Leisure Select tickets. (GBP99.5, versus GBP77.5 for the Standard fare on the same train).

We settled in comfortably at the pre-assigned seats and  started rummaging through the complimentary newspaper and magazines while waiting for the train to depart Waterloo. What I particularly liked about the seats is that they can recline backward, allowing us to catch up on some sleep while on the train journey. There is also a large area for keeping your luggages and suitcases, unlike in Standard class, where they are all jam packed near the exits.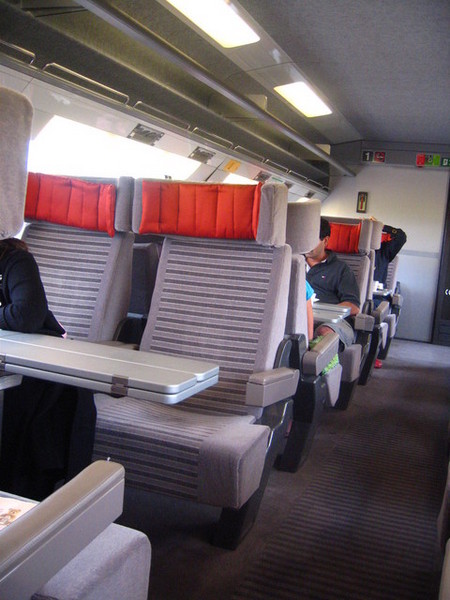 As we were on a morning train (departing Waterloo @ 8:12am), instead of the champagne and three-courses, we were provided with a delicious breakfast. In addition to a pastry selection and yoghurt, we were offered a choice of hot breakfast or platter of fruit. This was definitely of a superior standard to the one you get on economy flight journeys. My serving of bacon, mushroom, tomato, rosti and scrambled egg was very tasty and I managed to finished the whole plate even after munching on the tasty croissant. A rich cup of expresso rounded off our meal nicely.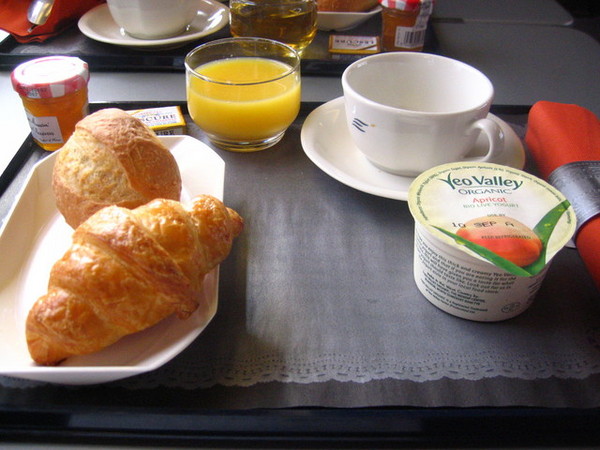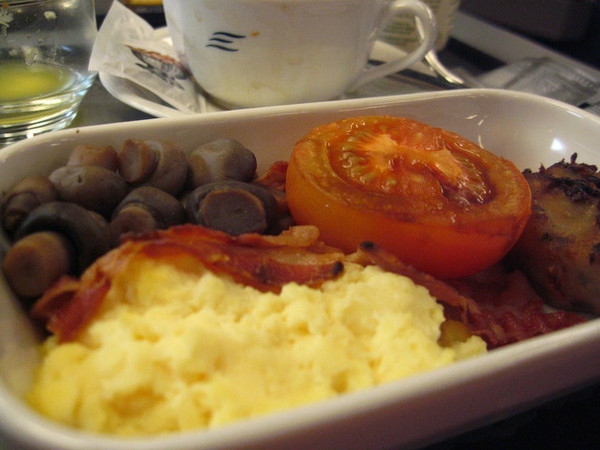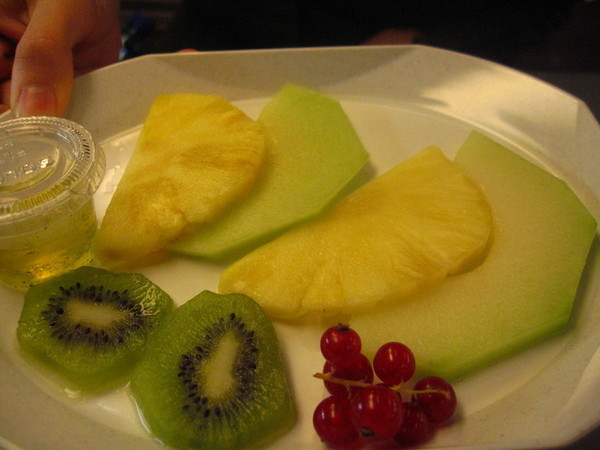 Having returned to London on the Standard class, we both agreed that GBP22 for the extra comfort and freebie meal was a reasonably good deal. Having said that, for the return when checking-in, the value seems less apparent, as Leisure Select was stuck in the same endless and non-moving queue as Standard class, while the Business Premier passenges breezed past. 

Paris snapshots:
A quaint cornershop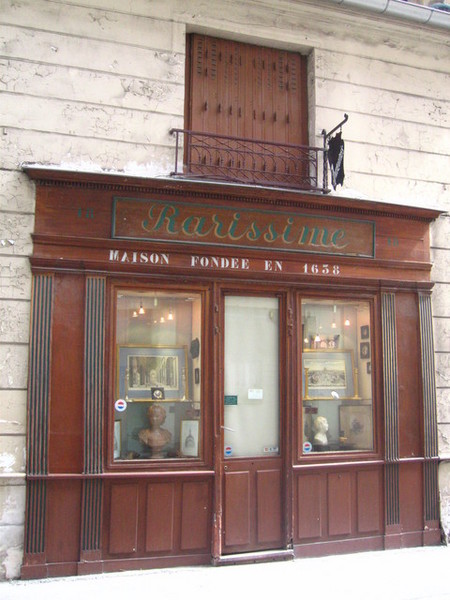 Ritz Paris at night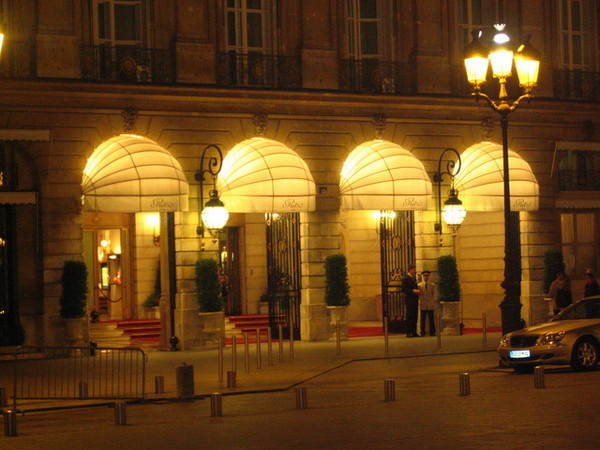 The neoclassical La Madeleine & vibrant display of color at Roger Vivier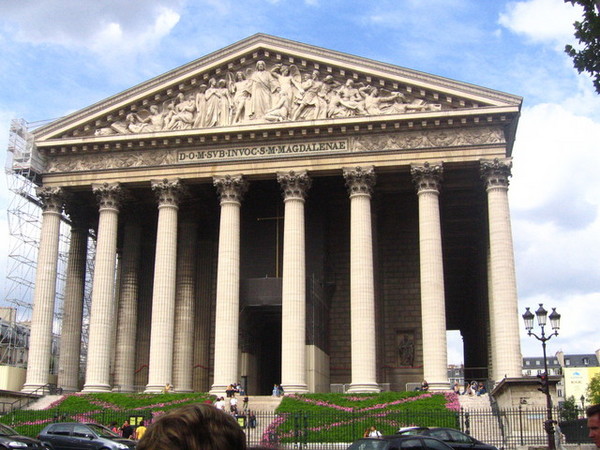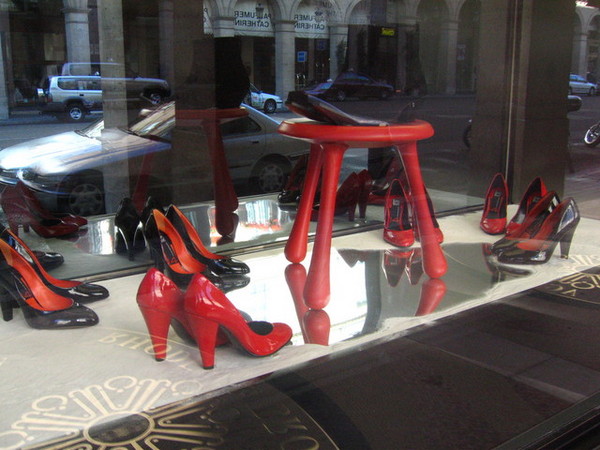 Eurostar
http://www.eurostar.com/dynamic/index.jsp