Dreading the crowds at Stanley for dragon boat racing, we decided to stay in town for a leisurely lunch on Dragon's Boat Festival. The Folks comes highly recommended by my friend, who just went there the past weekend and was raving non-stop about it.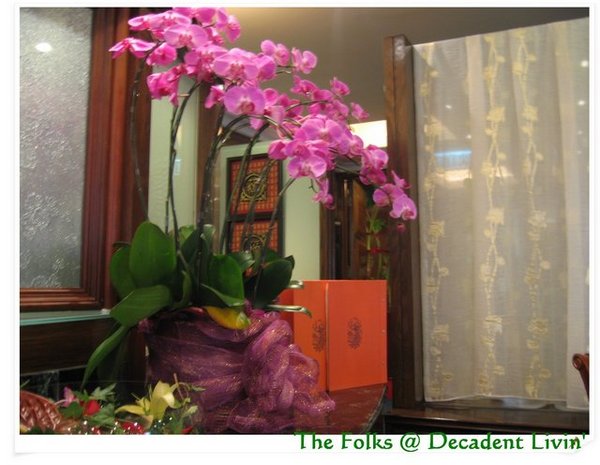 The Folks occupies the top floor of Coda Plaza, which has now become a quasi shopping mall for the nearby expats with a number of restaurants, facial salons, and food deli moving in (il Bel Paese, Hitakacho, Lulu, Cotton House etc to name a few). Tastefully decorated with Chinese dark wood furniture, The Folks has a panaromic view overlooking the nearby Hong Kong Park and Victoria Harbour. Even though we arrived at two, the place was still bustling with both local and expat patrons.

The chefs came from one of HK's most celebrated Chinese restaurant- Fook Lam Moon, where papparazzi regularly stations to catch glimpse of the rich and famous of HK. That gave us some assurance of its quality. For our lunch visit, instead of its signature abalone and shark's fin dishes, we opted for the more normal dim sum fanfare.

Since it was Dragon's Boat Festival, we ordered the "zongzi" - glutinous rice wrapped dumpling wrapped in leaves with various fillings - which came piping hot accompanied by soy sauce and sugar. The mix of fillings was just right and not too greasy, and the glutinous rice was sticky without being too mushy. Next came the prawn cheung fun (steamed rice rolls), we were pleasantly surprised by the fresh chunky prawns wrapped in the silky smooth rice rolls.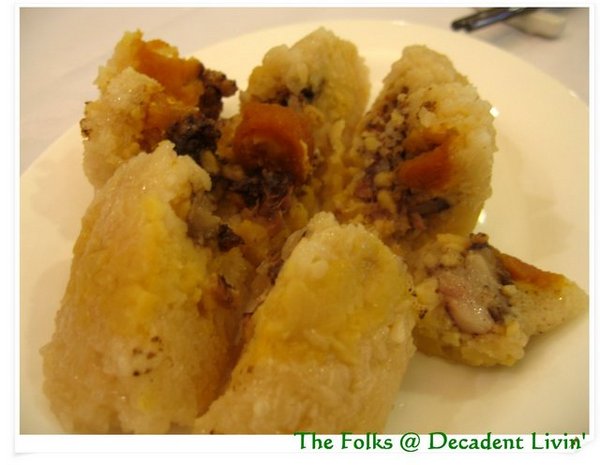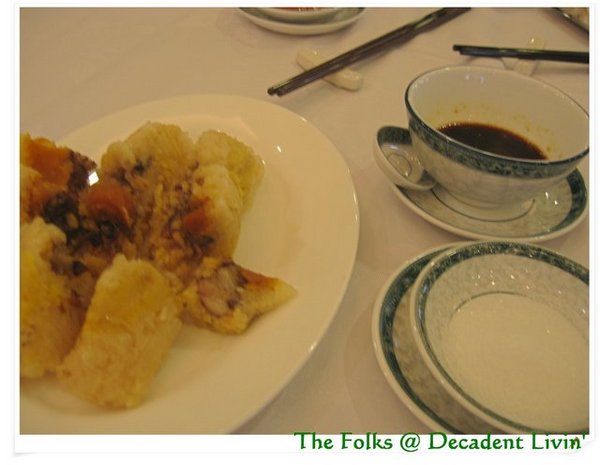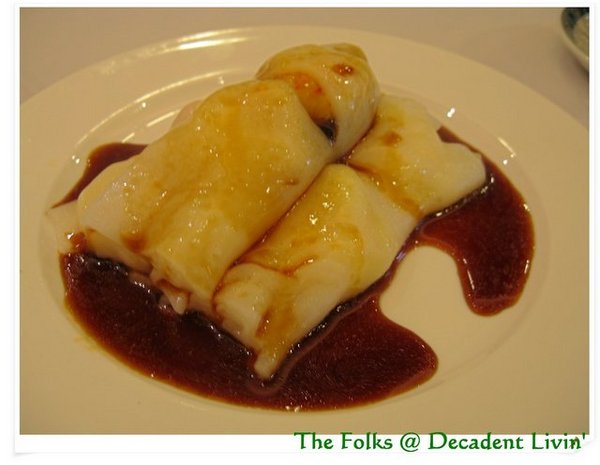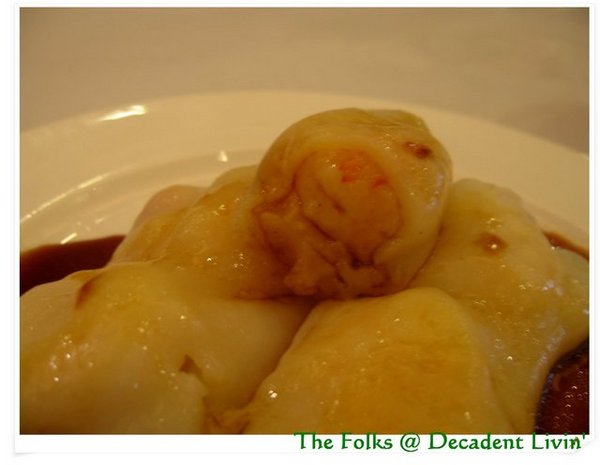 Panfried turnip cake is a staple for me in any dim sum lunch and I'd highly recommend the one we had at The Folks - panfried to crispiness perfection, the turnip cake was bursting with fillings and turnip bits and pieces. We were not surprised when the waitress told us this is one of their most popular dishes. I definitely prefer this over the Lei Garden one (see earlier blog)...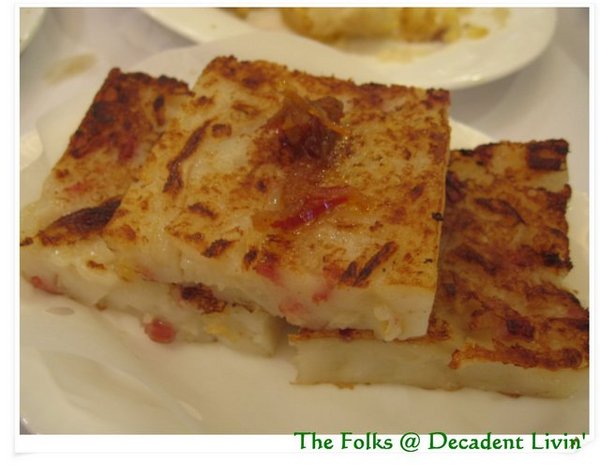 While the deep fried smelt fish with salt and pepper was flavorsome and tasty, we only managed a few bitefuls because yes, I was over-ordering yet again...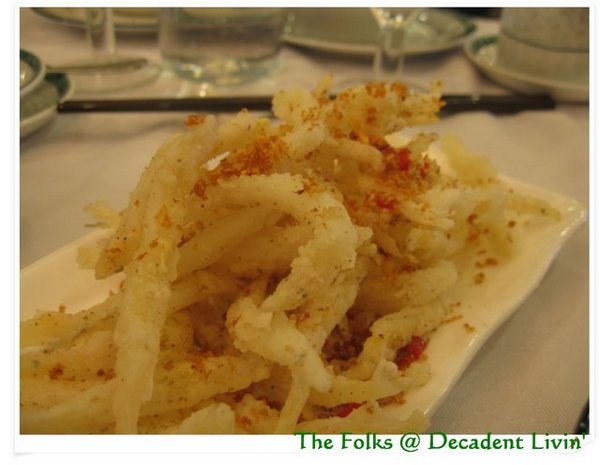 The waitress recommended the pork slices with panfried noodles, a traditional dish that is rarely on the menu these days. The noodles are fried to a crispy finish and mixed with the meat sauce only at the table, to maintain its crunchiness. Red vinegar could be added to lighten up the thick sauce. While there was nothing wrong with it, neither of us liked this dish very much - I don't normally enjoy crispy noodles and my friend thought there was nothing out of ordinary with the dish.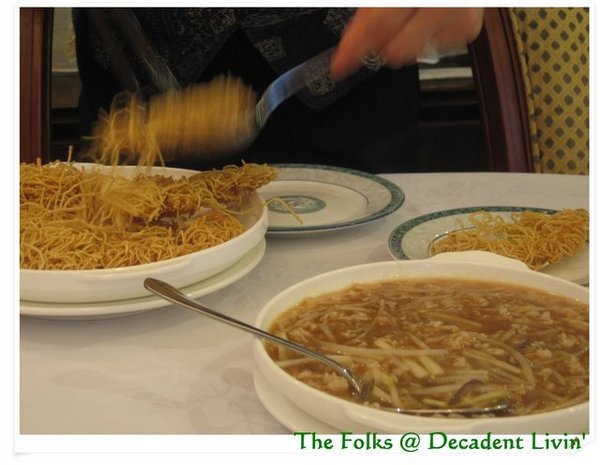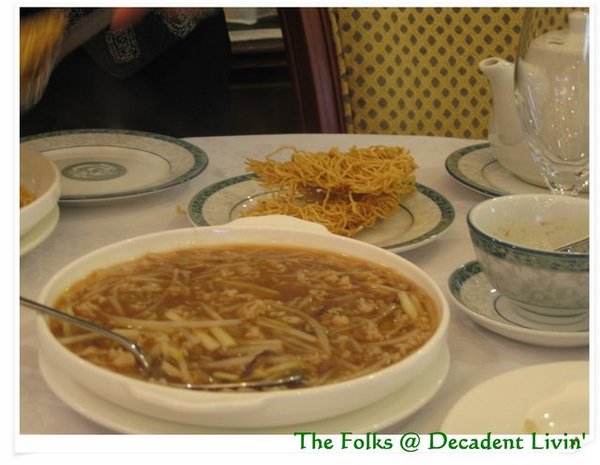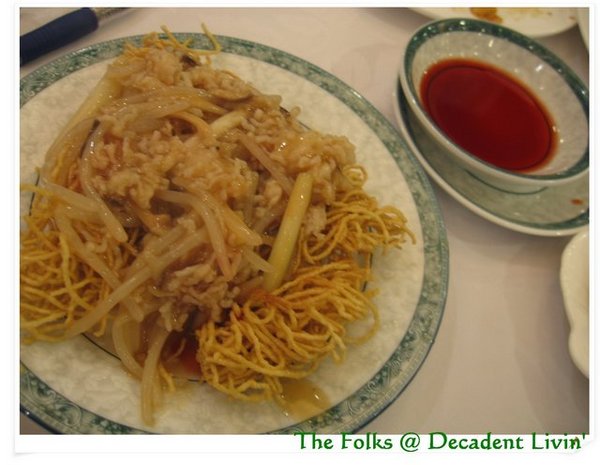 Do make sure you save some room for dessert here - both the Ma Lai Go (steamed sponge cake) and Dan San (deep fried egg donut) are sooo good you'd probably regret otherwise. This comes from someone who isn't even a Chinese dessert fan ~ one tip courtesy of my friend~ dip the steamed sponge cake into the honey syrup that comes with the egg donut before enjoying it. It tastes so much better…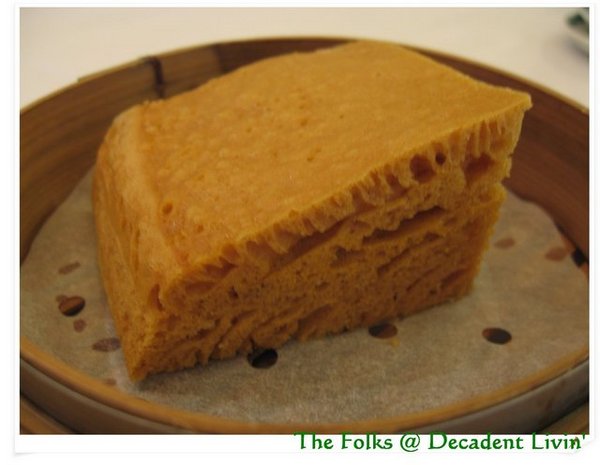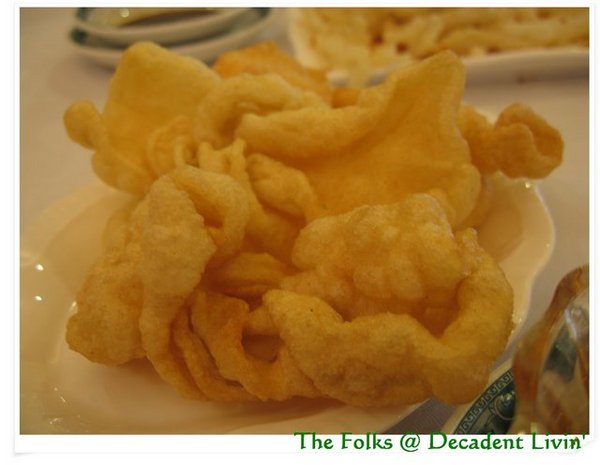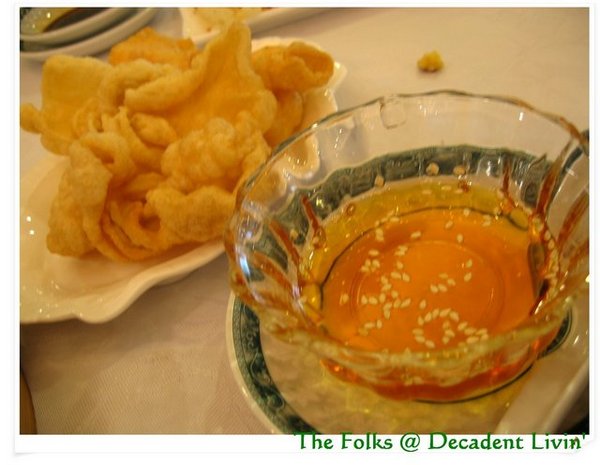 All in all it was a very satisfying dim sum lunch ~ I could hardly find fault in any of the dishes. Think this is a particularly good choice for those who live around the area, as it is within walking distance of Garden Road and MacDonnell Road. If I were still working at Cheung Kong Center, I'd probably come back more often! Oh another helpful hint - they give out membership cards, which could give you a 10% off... remember to ask for one politely...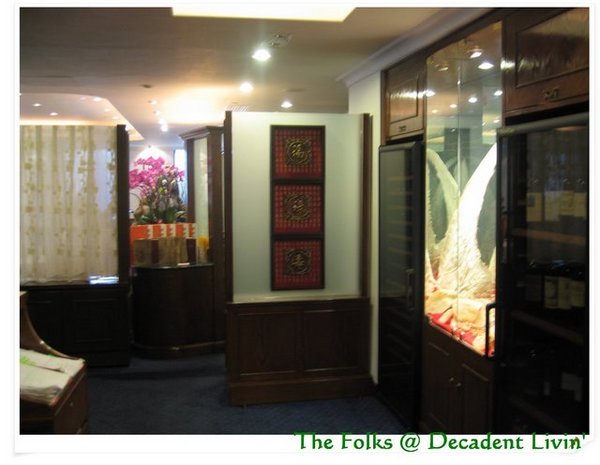 The Folks 樂意居 22/F, 51 Garden Road, Central 2186 6383