While I could probably go on and on about the fabulous food we had in Korea, decided to splash all the remainder out in this one entry, in case people get bored of this endless Seoul series.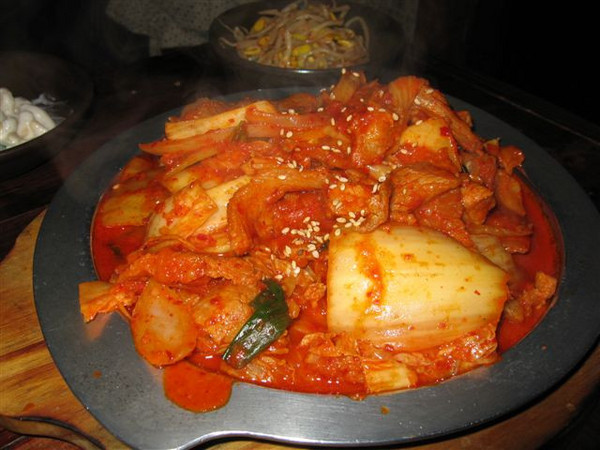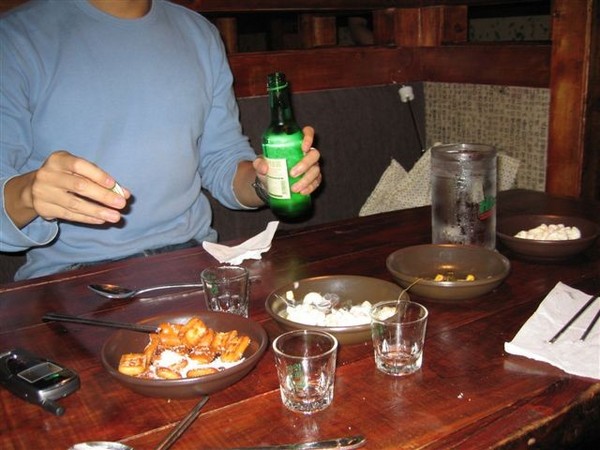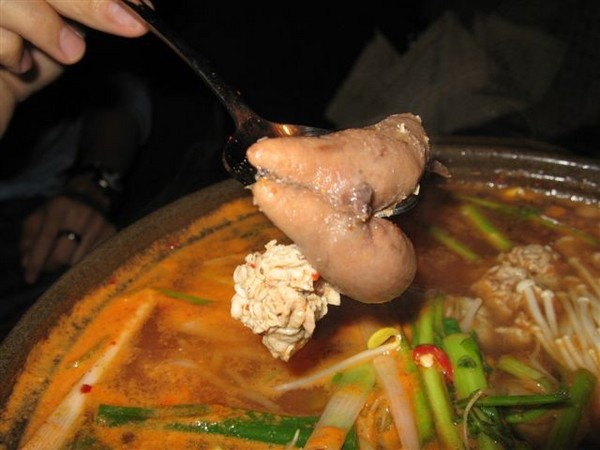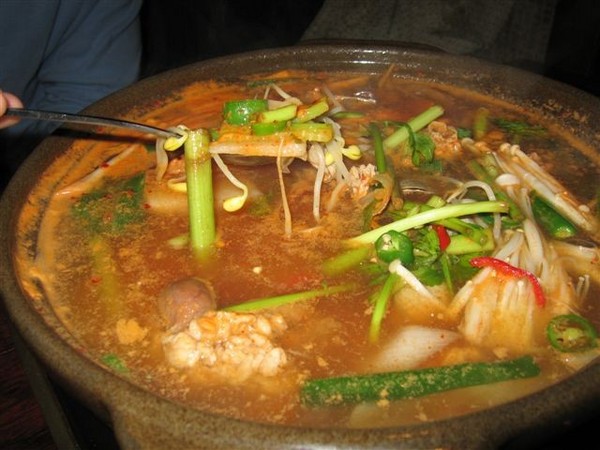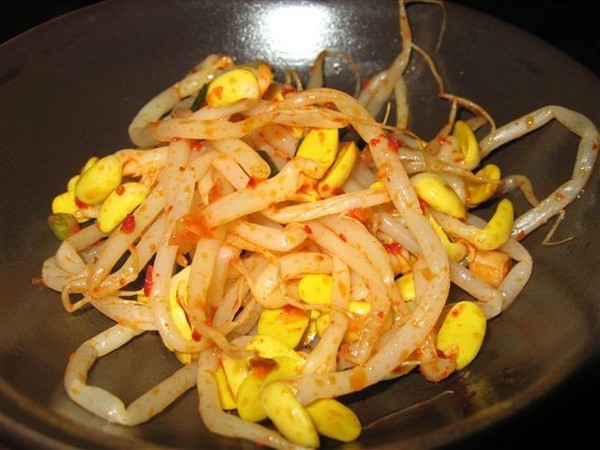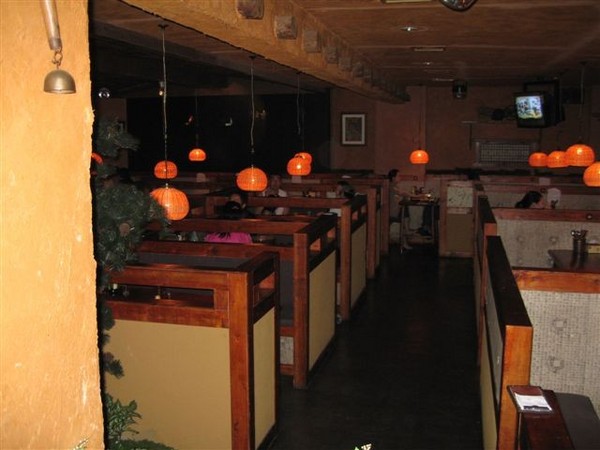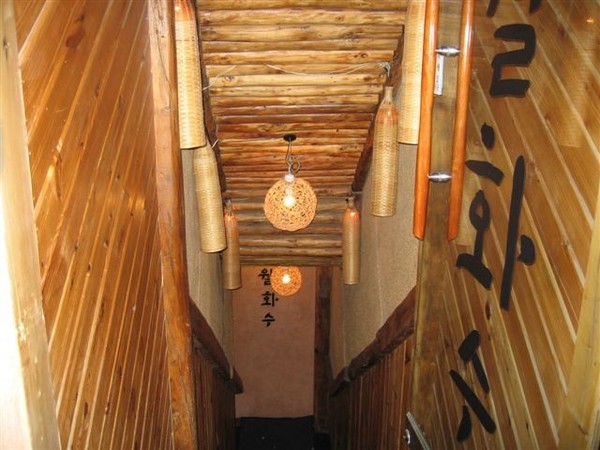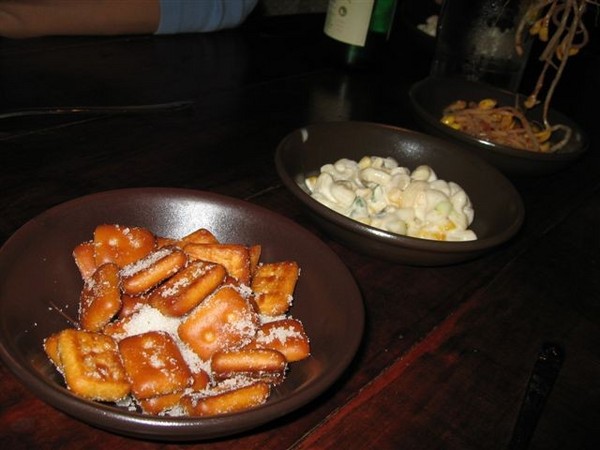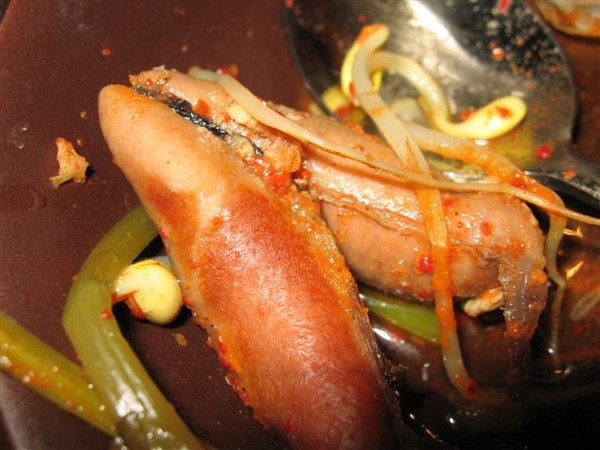 Pub-style izakaya-
We landed at Incheon Airport late night, and decided to daringly venture out looking for grub by ourselves without disturbing our friends in their sleep. We were staying in the Kangnum area, which was the main hangout area for university, and stayed vibrant late at night... we chose this bar-like restuarant as our supper destination, and discovered that English is not the universal language afterall. Not only were there no English menus, but no one spoke ANY English. Exasperated after many sign language exchanges, we decided we'd just point at other ppl's table and nod our heads to represent ordering. Check out the weird looking object that we found in the seafood stew - we had a lot fun speculating what it was, and the boys got v silly. In the end, no one dared to eat it and it wasn't only until the next day when our Korean friends told us it's fish roe - considered a delicacy in Korea. The highlight of this meal - Kimchi fried pork and the Soju.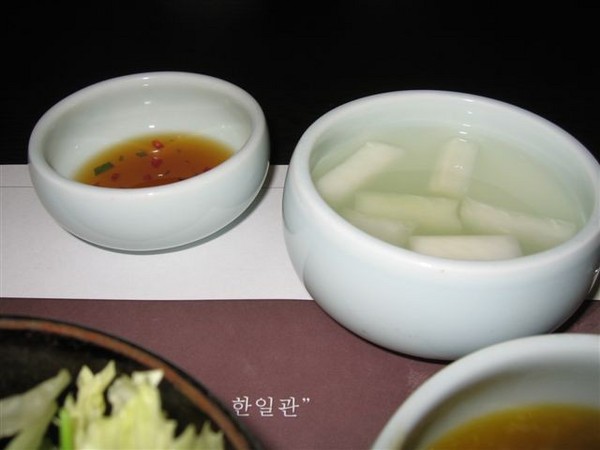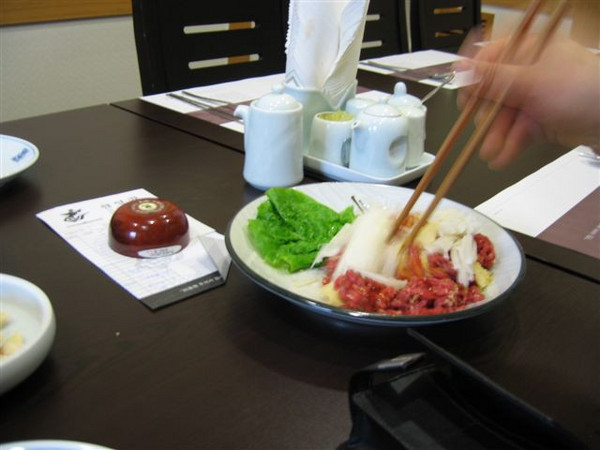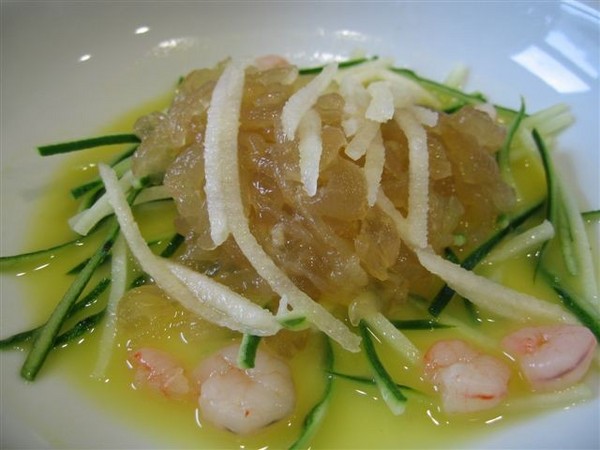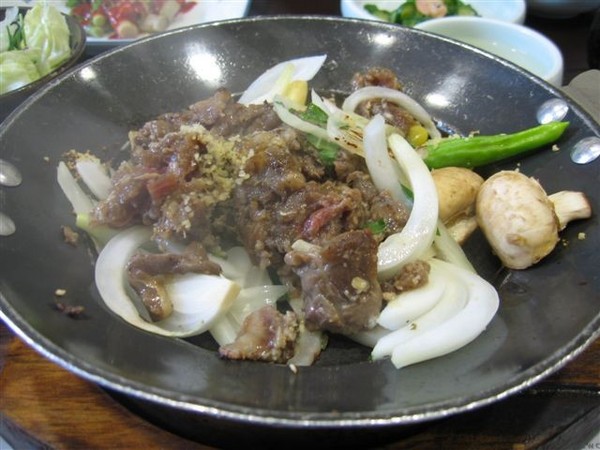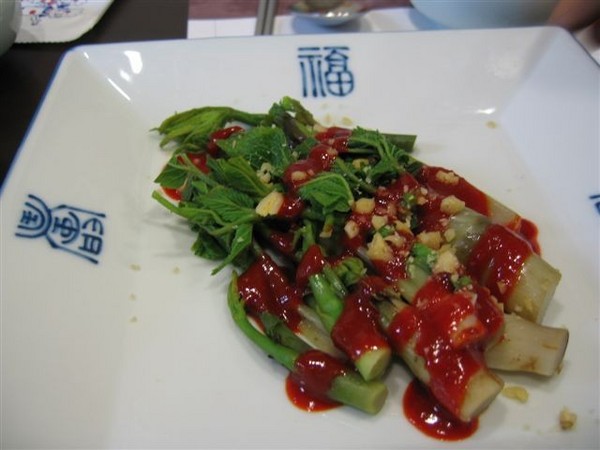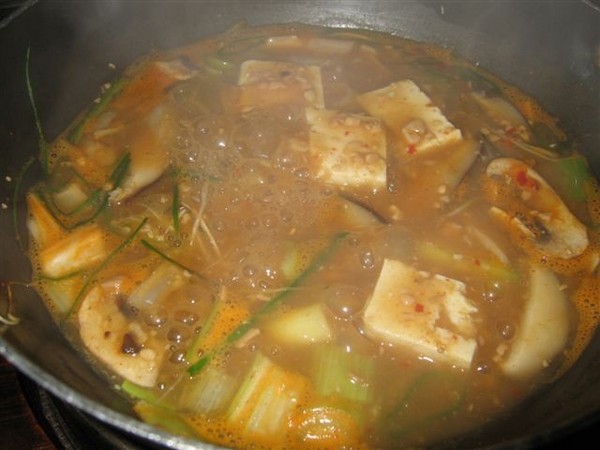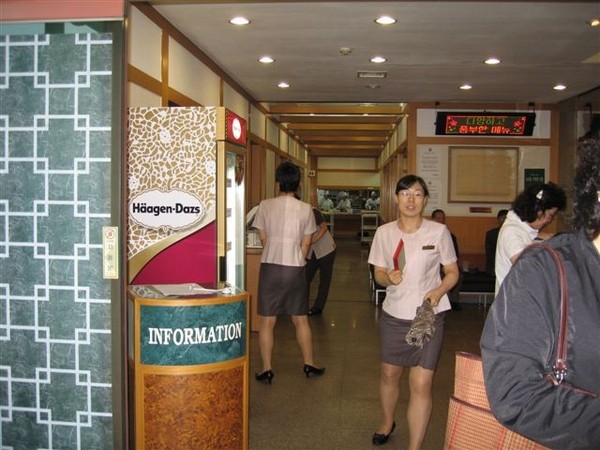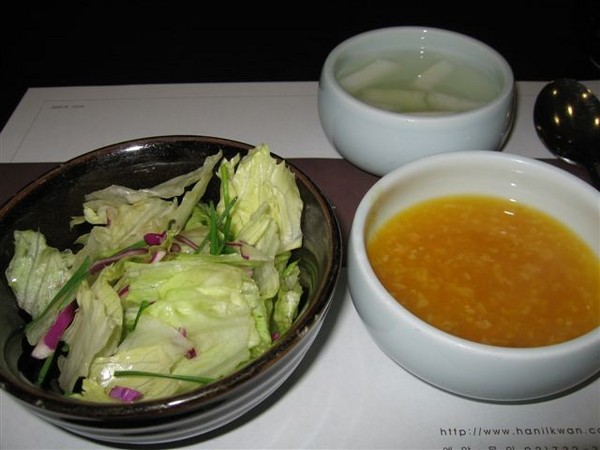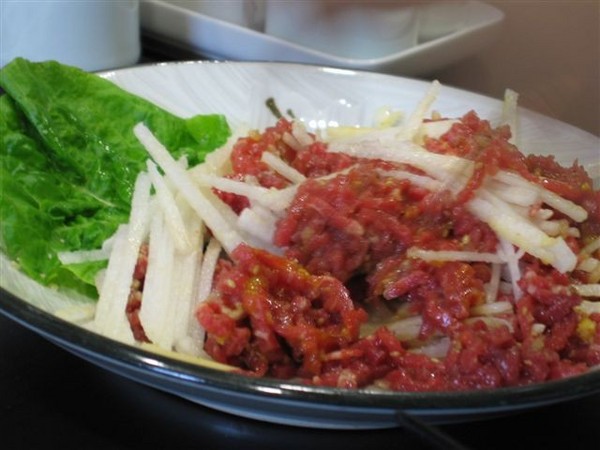 Han-il-kwan - The next day, Jeenah and T brought us to this posh 3-storey high restaurant in the Jongno business district, a favourite amongst the corporates and bankers. After starting off with the pumpkin soup and assortment of fresh tasting vegetables, then came the excellent beef slices fried in a small pan right in front of us, hot and sizzling with caramelized onions and garlic. Not to forget Yukhoi - the raw beef mixed with raw egg and sauce - which, as you recall from the Samwon Garden entry, is my fave Korean dish. After the veg and the mains, the Koreans normally take either a noodle or soup dish with rice to fill themselves up, and the DwenJangJiGae, spicy bean paste soup, did just the trick. It went very well with the rice (unlike my Soup Sense experience in HK, which you will see shortly). We left well satisfied!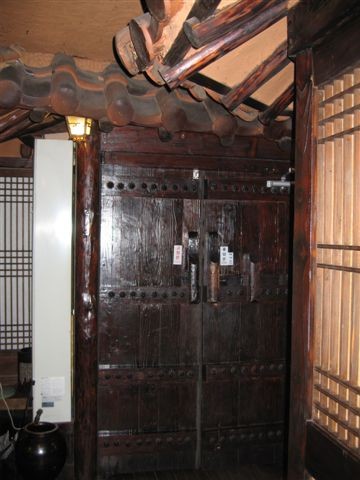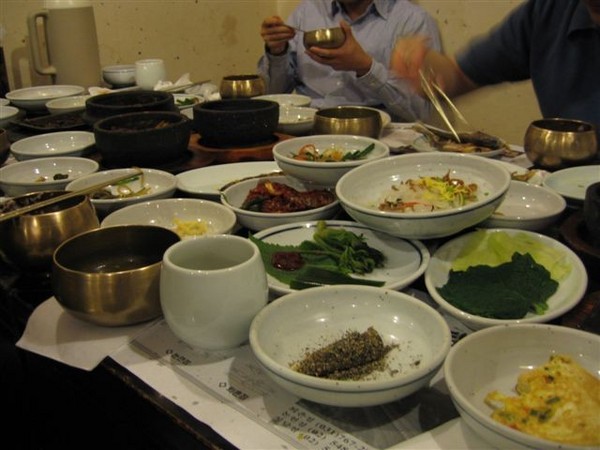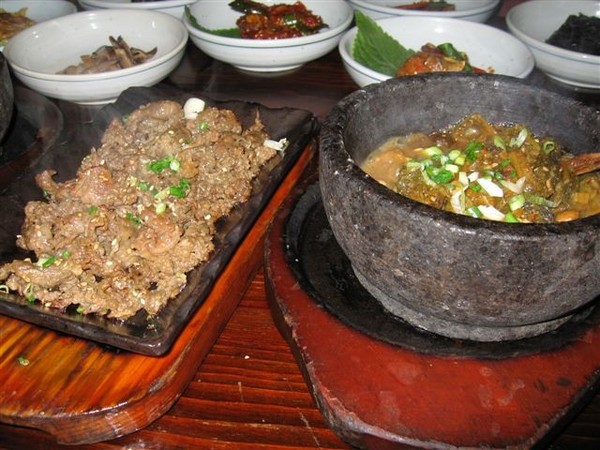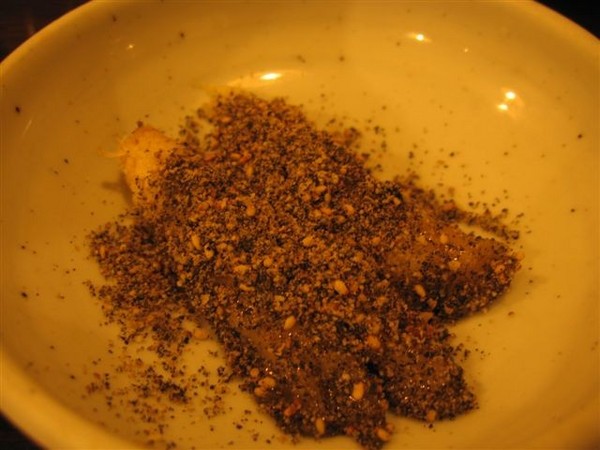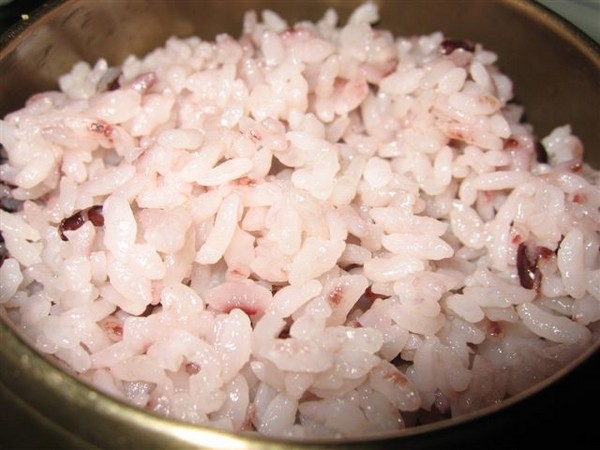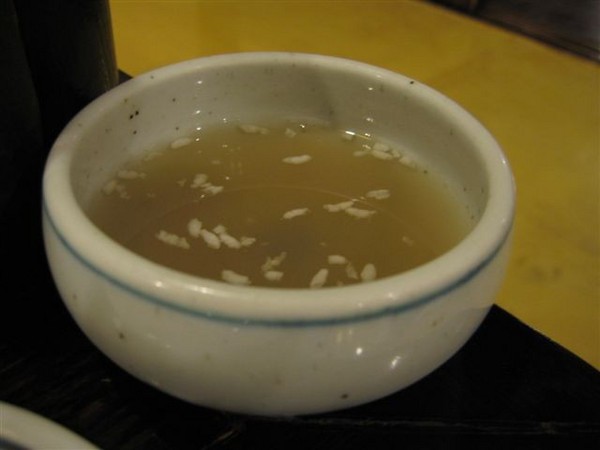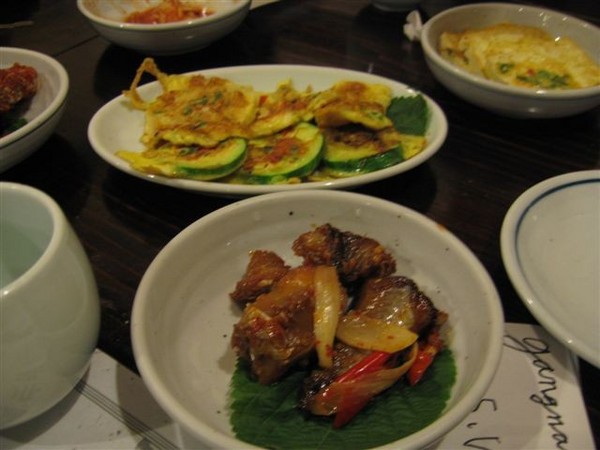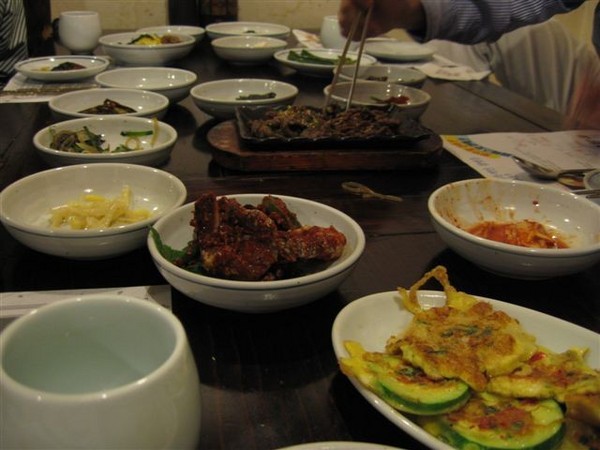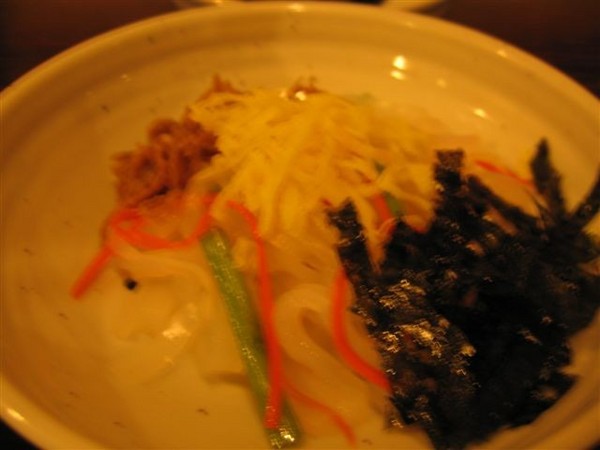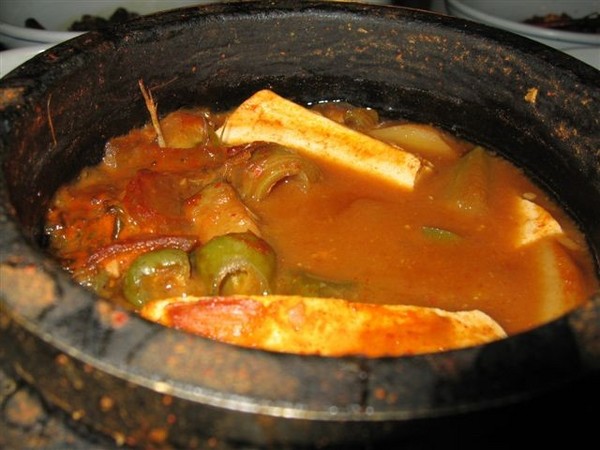 TohDamGol -
After the recent bombardment of Korean TV series and also the craze surrounding the "Royal Korean cuisine", our friends brought us to this authentic basement restaurant which serves these traditional Korean set menus. All you have to do is say how many people there are in your party, and they will prepare the whole set course for the table. I arrived late so a few of them already began digging in, so I never got the chance to properly count the number of dishes. All I know is there were probably more than 15 different dishes, ranging from interesting vegetable dishes, grilled small fish, to drunken raw crab (delicious!!!)... As you can see from the pics above, there were so many plates and bowls that even the long table we had was all filled up and we had to double-deck some of the late coming dishes! Oh one extremely interesting scene I saw was that they serve traditional Korean beer in these huge bowls that are brought to the table~ sorry, didn't get my camera ready on time! One probably cannot come to these places too often though, even daily visits to Pure Fitness wouldn't help...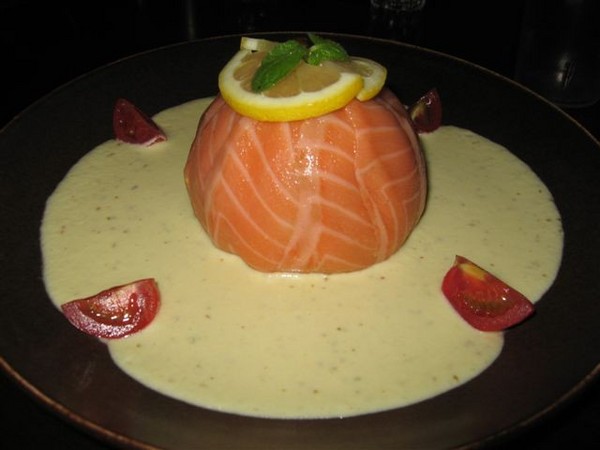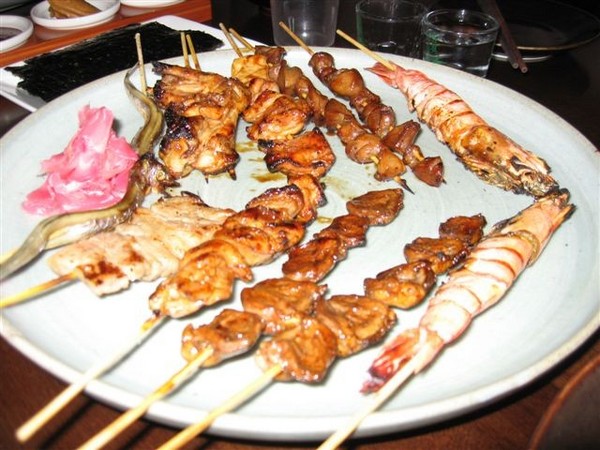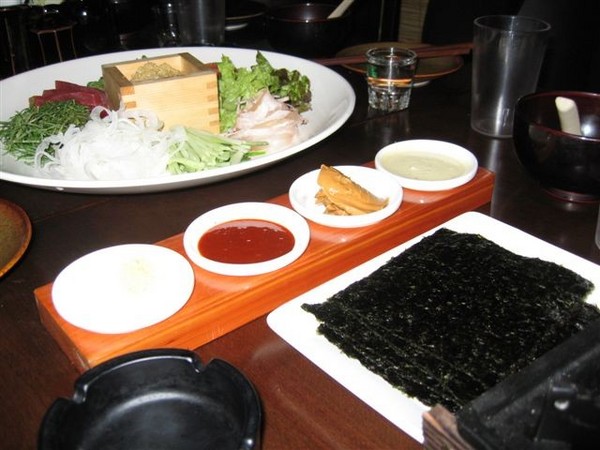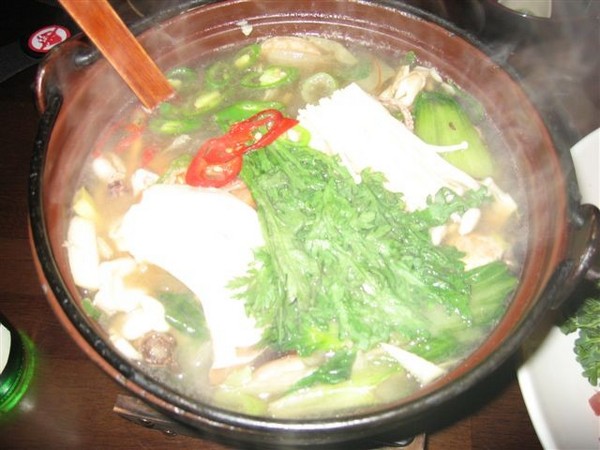 J-pub Ryu
- After T & Sojin's wedding, a bunch of us headed for the trendy Apgujeong-dong area to try out this popular Japanese fusion restaurant. Originally the waitress gave us this nice airy private room to ourselves, with huge windows overlooking the entrance garden. But once the guys saw this group of gorgeous looking model-like girls entering the restaurant and heading for the first floor, they immediately requested for a change in the sitting area and to move to the open area upstairs, specifically, at the table next to the girls. The waitresses were kind enough to oblige this silly demand. This was the reason why there are so few pictures for this dinner, because I was seated right at the end of the long table (there were like 10 of us) and was forbidden from moving around to take pics, as I would obstruct their perfect view. Hilarious in hindsight, I know. Anyway, the salmon ball you see is a signature dish at this restaurant, and was a great appetizer, as the light and fluffy cream like texture inside the salmon slices went well with the mayonnaise like sauce on the outside. The DIY sashimi wrap was interesting – with the fresh raw fish and uni placed in the white place for you to wrap in the crispy seaweed to your liking. While we enjoyed having these wraps with the chili sauce on offer, we didn't quite know how to interpret the peanut butter sauce that came with it, and decided to just scoop it out to eat plain after the meal as a pre-dessert. My best item for this meal was the fish yakitori, which was heavenly… I finished both skewers from the yakitori selection, while the guys were busy sipping soju and gawping at the table next door…
Oh check out what Yongsuk and Minjae were wearing for the wedding, apparently for Korean style weddings, the dress code is that you wear your most formal business suit, instead of long frilly dresses…
We had a most amazing time in Seoul, thanks to our friends… so much so that my two travel companions are back in Seoul this week in less than a month, citing "work" reasons… yah right!!!

If you are interested in visiting these restaurants next time you go to Seoul, let me know and I can fax you the address details, as all the name cards (from restaurant name to address) are in Korean, so cannot reproduce here.