My colleague passed me this brightly colored leaflet the other day introducing a new soup delivery service in Central called Soup Sense. This came at just the right time as I was on the verge of collapsing from an overdose on Canteen (try 3 meals a day at least 5 times a week). Checked out their website (http://www.soupsense.com/eng/index.aspx), and was tempted by the selection of colorful and wholesome looking soup choices on offer. The emphasis was on hearty, home-cooking style and nutritional lunch with no MSG (yah!). 

    Choice of soup         +       Steamed rice    OR       Italian bread      +    Fruit cup            = HK$68


   +   

   OR   

   +  

 


Yes, the HK$68 price tag for a carton of soup + rice or Italian bread + fruit cup definitely was on the high side, but really not that outrageous considering a sandwich plus juice @ Pret already cost the same, especially if it turned out to be good.
Decided to try it out today as I had no lunch plans (translation=> no friends). The choices all sounded and more importantly looked rather appetizing on the web, especially the Beef Chili, Spicy tomato and bean soup, and the Malaysian shrimp and chicken laksa. 

Finally opted for the Alphabet soup for grown ups as I was craving for some comfort food with the gloomy overcast. Bright and colorful, the description said this was "made with pasta, Italian smoked ham, crunchy vegetables and fresh herbs". Here's what the soup looks like on the website~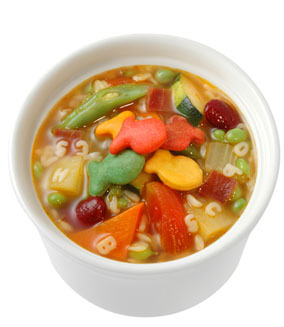 I filled in the online form and they quickly called to confirm delivery would be in 45-60 minutes. It arrived in a little paper bag and was well presented. My immediate reaction was how petite everything was.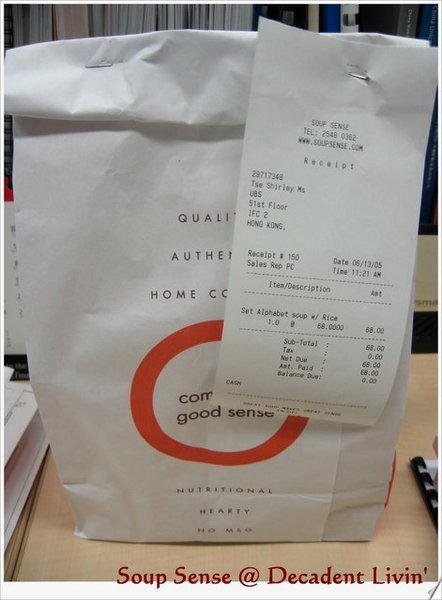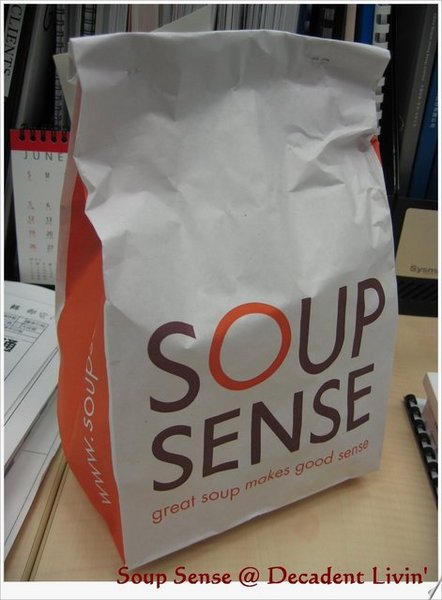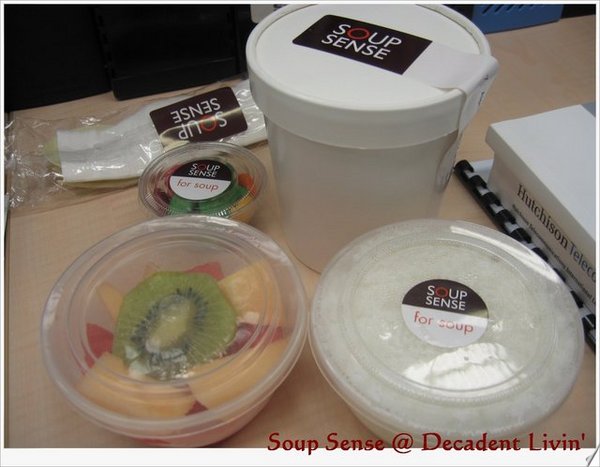 The plastic packaging looked neat, and I eagerly opened the soup carton and was very disappointed by the pale looking watery appearance. There was no herb or smoked ham in sight, let alone in smell or taste. The vegetables looked tired and unappetizing (and definitely not crunchy), and the little fish cheese biscuits added little to the soup apart from some bright color. I didn't see much difference versus chicken stock with veg that has been cooked for too long. Perhaps I should have chosen the Italian bread instead of the steamd white rice, as the rice did not go well with the watery soup. If you were to offer rice as a side dish, then the soup base need to be of a much thicker and 'meaty" texture (like beef chili) for it to go well together. Sadly, there's little difference in this and a Campbell's Alphabet Soup (or perhaps I got it wrong, and that it is meant to conjure up images of the canned soup variety). And a word of warning~ if you are a guy~ forget it, one portion definitely would not have fulfilled you.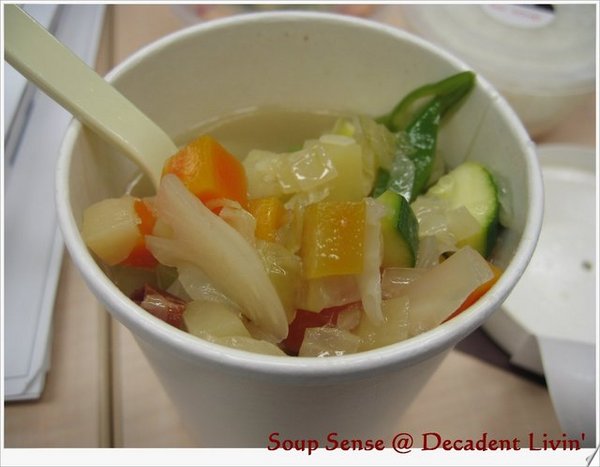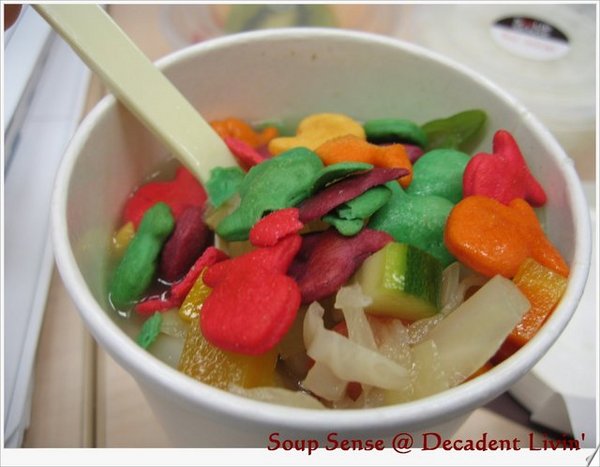 What's worse is everyone sitting around me already thinks I am extravagant in my food spending, and even more so after today's order. They thought it was HILARIOUS that I would spend HK$68 to buy some soup that would have costed me one-tenth of the price at HK$6.8 from Wellcome in a canned form!

Fine- I admit it, I have been ripped off. In hindsight, my soup choice probably wasn't the best, and I seriously still think this would be a great concept if executed well. Unless someone starts raving about the place to me, I'd probably not order from Soup Sense again~ was at one stage tempted to write a complaint letter (using my recently learned complaining skills) to them but was advised against it as people suspected they could give me "special soup" next time as a result. Obviously that was meant as a joke...
As I told my colleagues, my only consolation is that this gives me the perfect excuse to order French Toast for my afternoon tea. ;p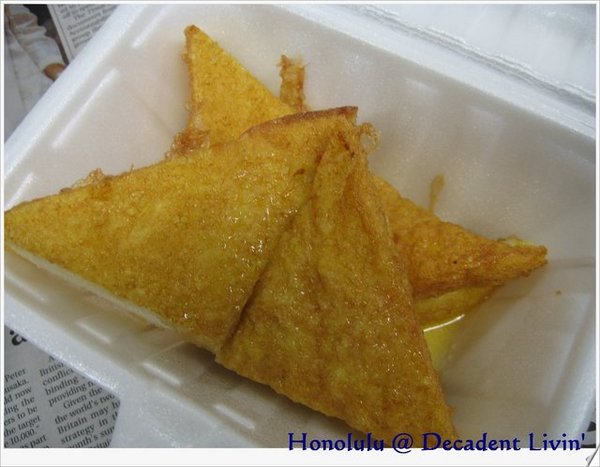 Selective pictures taken from Soup Sense's website







Soup Sense http://www.soupsense.com/eng/index.aspx