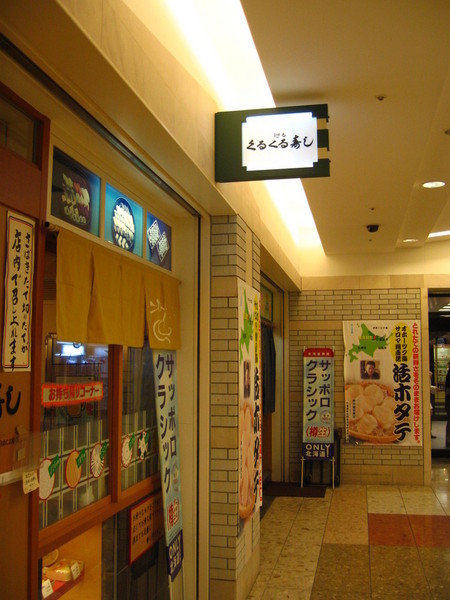 A & T stumbled upon this true gem a couple years back and have been devotees ever since. In fact, part of the reason why we are staying one night in Sapporo instead of making our way straight up to Hirafu was to relive the yummy sushi memory here. Situated in the food underpass next to the Sapporo train station, it is one of the busiest restaurants in the area – and all for a very good reason – its ultra fresh and tasty sushi.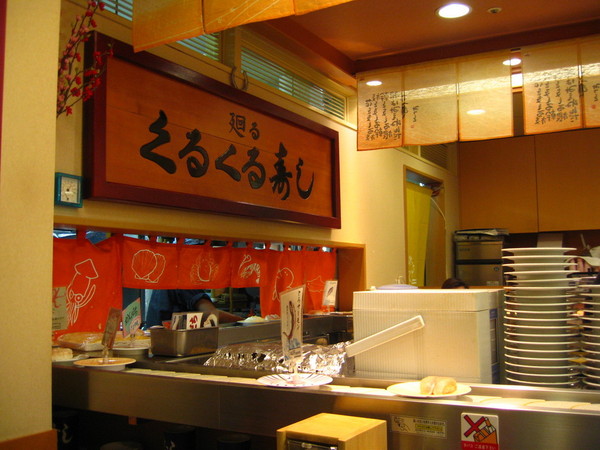 Yes, it is just a conveyor belt sushi but it differs dramatically from the ones you see on the streets in HK. First of all, the sushi are man-made on the spot, and not put through the churning of a machine. I know to some, this does not sound like a big deal, but it is, as with my second reason, the sushi here are hand prepared by experienced chef. In fact, we don't really treat this as a conveyor belt sushi, our tactic is just poke our head around, like at what the locals are ordering, and then point and show the chefs, who will always deliver what we had in mind. It is as if we have our own private sushi chef preparing sushi on the spot for us.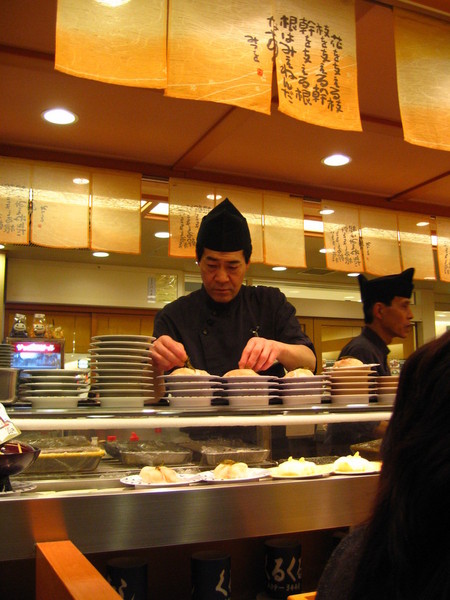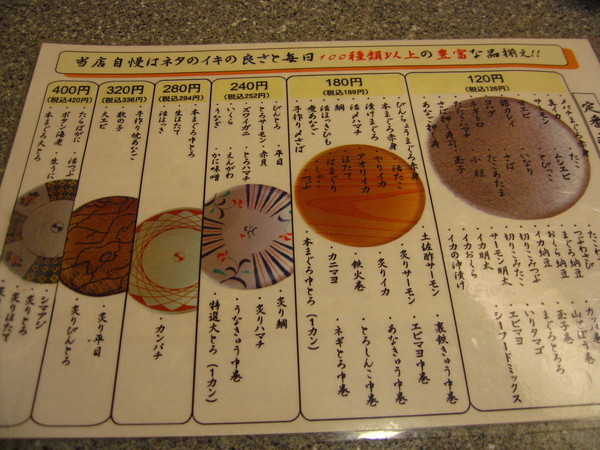 Everyone was ravenous as A & T didn't have touch any food on the plane and I alawys have room for good ~ Instead of our usual practice, we started downloading plates from the conveyor immediately.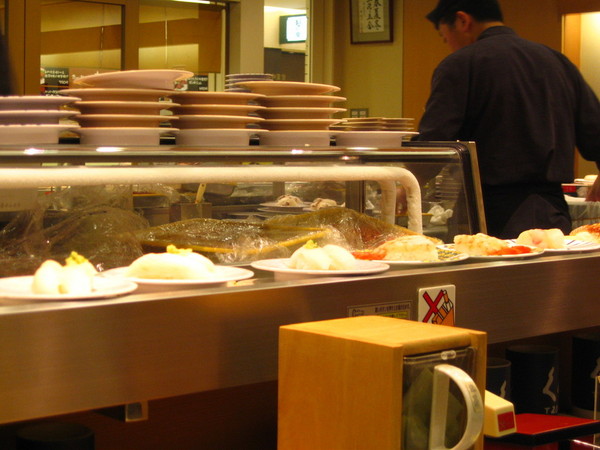 As you can observe, all look as well made as the ones you get at a proper sushi shop – and yet priced at a fraction of the cost.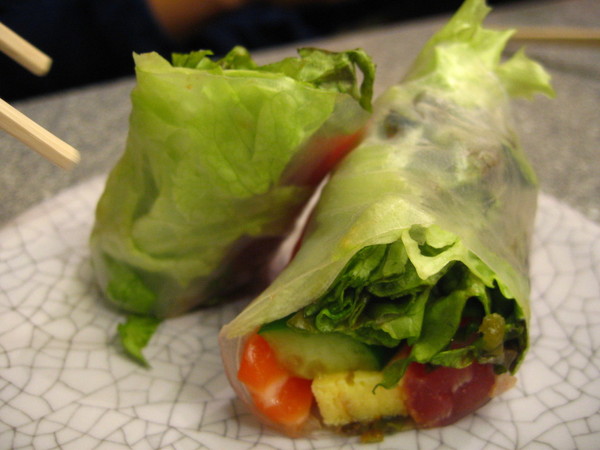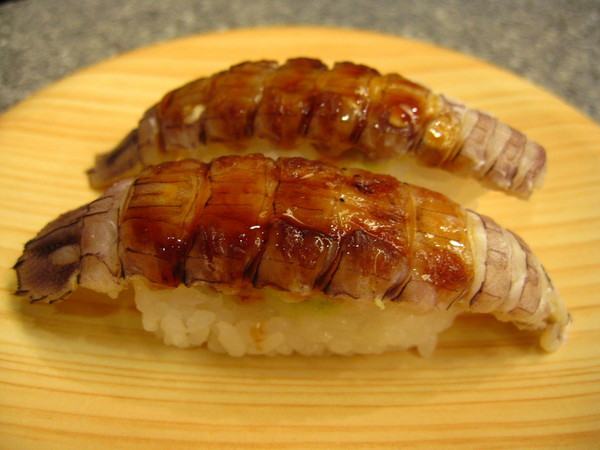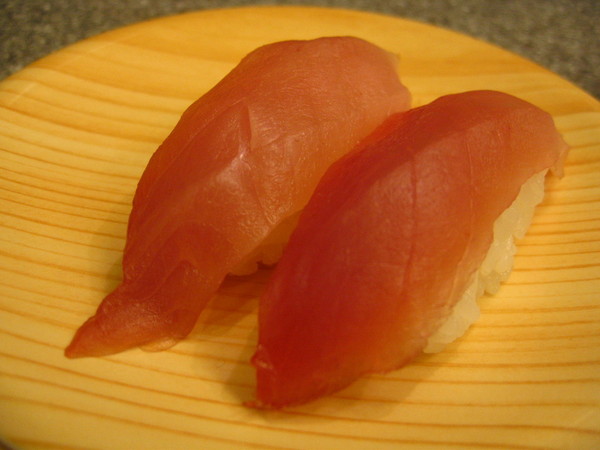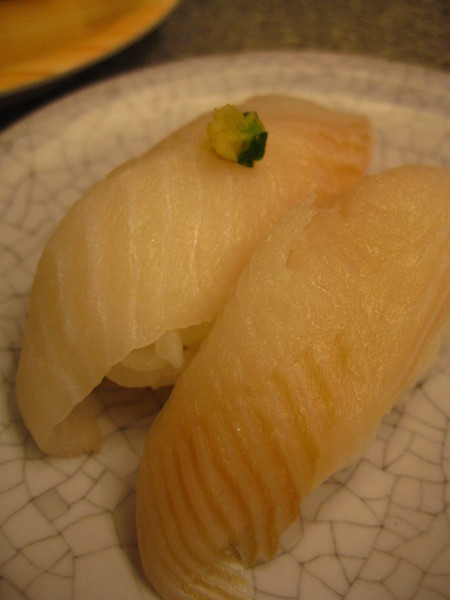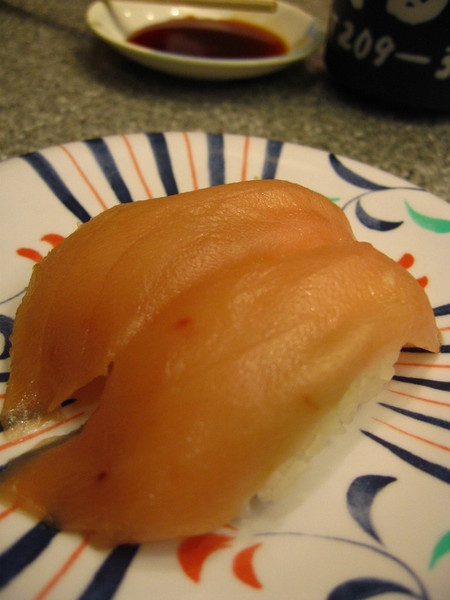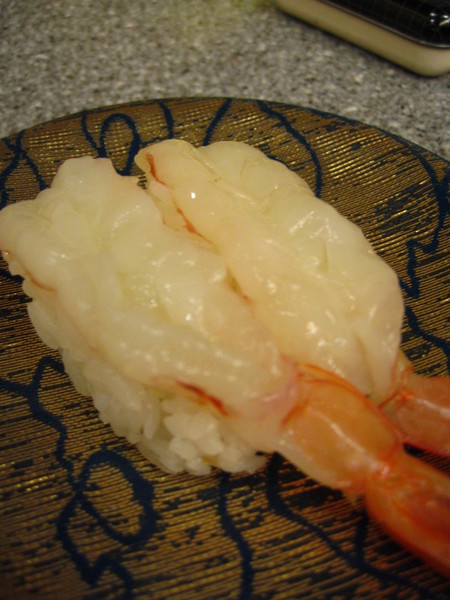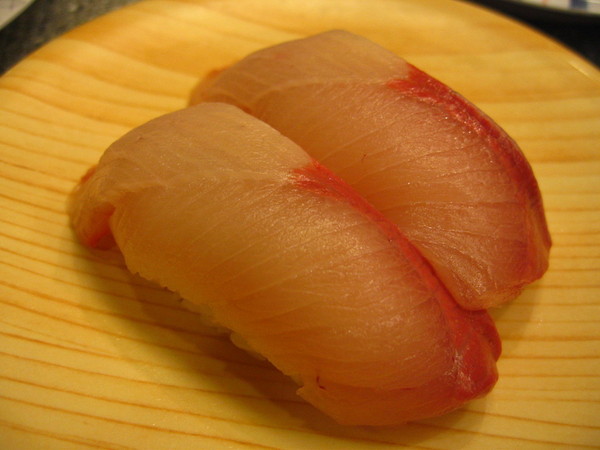 Salmon is not considered a delicacy here in Japan, but the salmon belly sushi we had here could surely be considered one – juicy, delicious, and fatty, it was at least ten times better than the average we have in HK.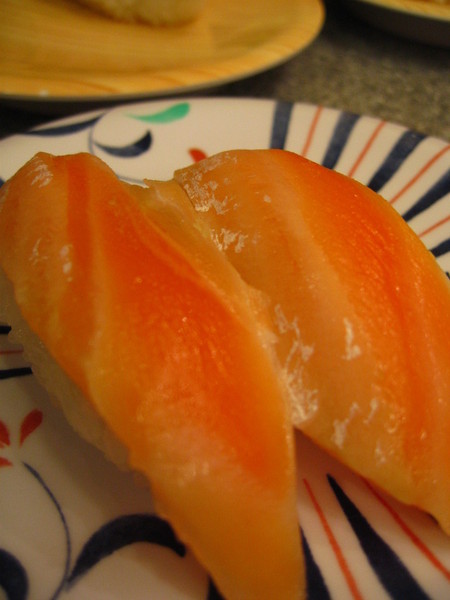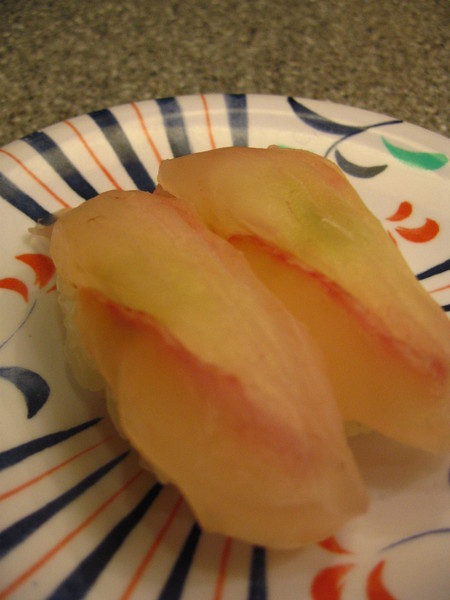 T also really enjoyed her seafood miso soup. S could not believe how good the rice is here, with just the right amount of vinegar without being too sour.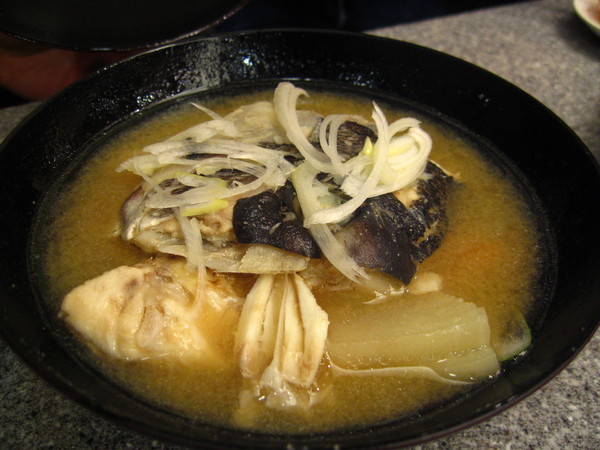 The star of the show, what we always look forward to, is the amazing toro. We first ordered the second best quality toro – which costs Y400 for 2 pieces, the equivalent of HK$26. Already a melt in the mouth quality, we quickly gulped both pieces in each to savor the taste.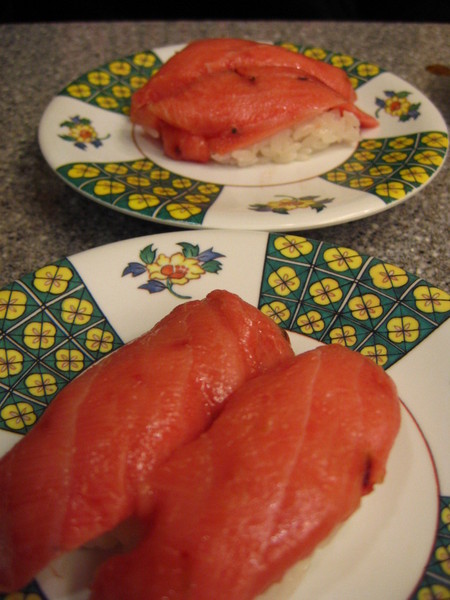 Without hesitation, T immediately asked for more, even though each of us had already had at least 10 pieces of sushi and our stomachs were already filled to the brim with sushi rice. This time we had the true o-toro – the highest grading of tuna belly, and as you can see, the quality is of an even more superior grade. The white marbling was abundant and the piece actually looked like Kobe beef, and tasted as good. All for less than HK$20 a piece.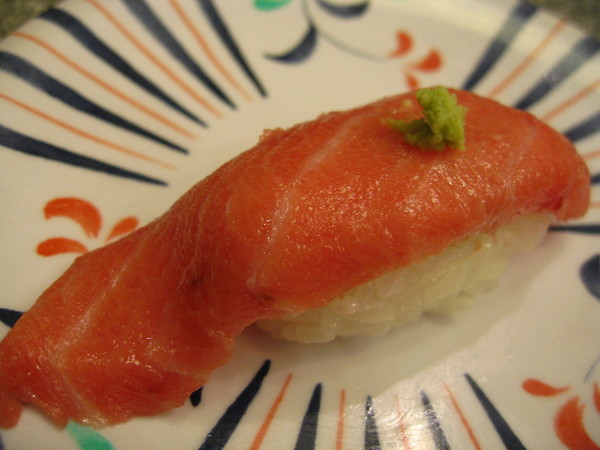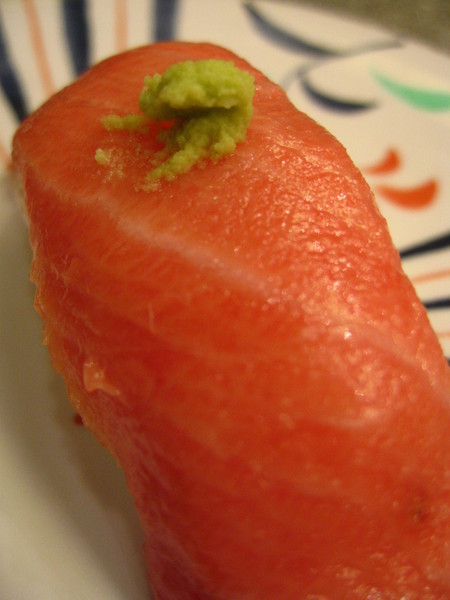 S, with skin allergy, was not meant to have any crustacean , couldn't resist trying some sea urchin, one of her absolute cravings. We took one of the ready made plates and at least, were a bit apprehensive about trying it. The sea urchin pieces, although they were all whole pieces taken from the shell, all had a different shade of orange, some darker and some lighter. To us, this just sounded like it was mixed quality or mixed freshness. However, S was brave enough to try the sushi and found it fresh and delicious. I took the plunge as well and enjoyed it tremendously.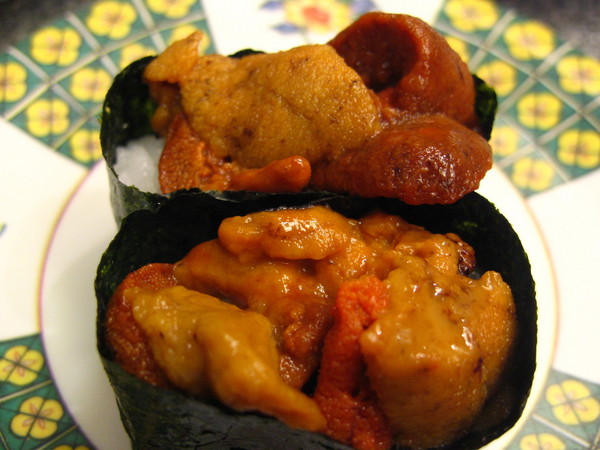 My weak spot is ikura –salmon roe – although none of my friends wanted any. All the better, I thought, more for me. I love the ikura one gets in Japan, as it is fresh and not salted for preservation purposes, as if I were tasting the real deal from the sea.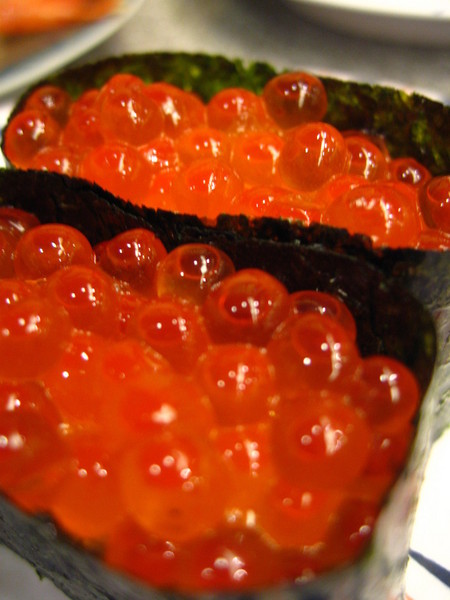 We decided to get the bill when we were absolutely sure that we could not fit in a single bite anymore – all that, including the amazing toro, for less than Y2,500 per head (HK$150). Where else could one for such quality at this price in HK?! Check out how easy getting the bill is - all the waitress has to do is to position the device just above the top plate and click and the bill is automatically generated...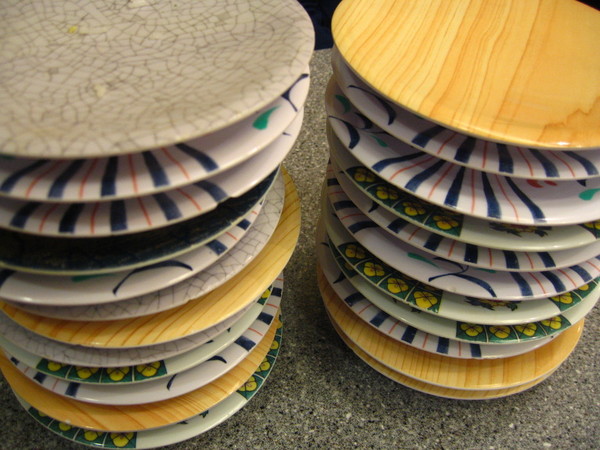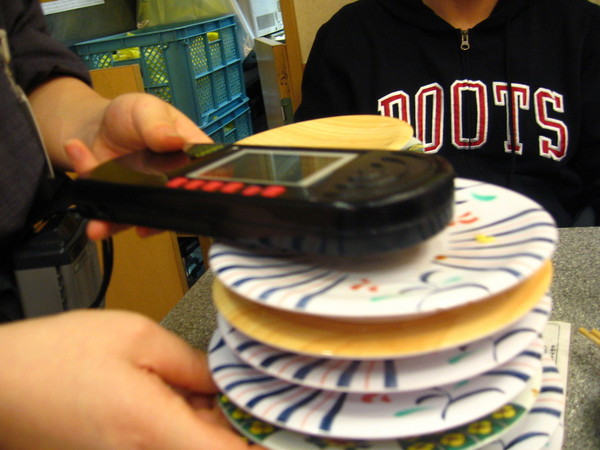 The other reason why we HAD to make a detour to Sapporo was so that A could play his video arcade game – San Guo Chi.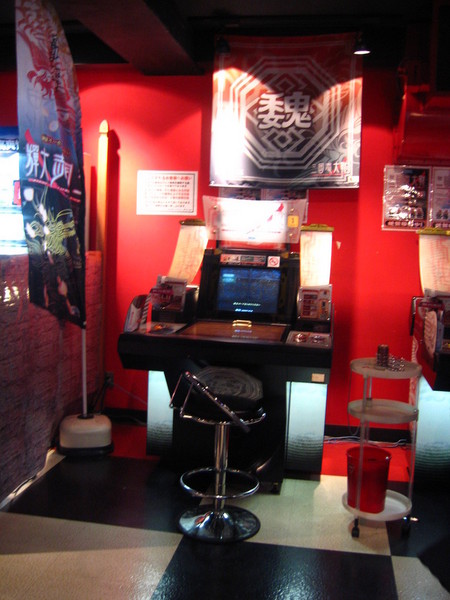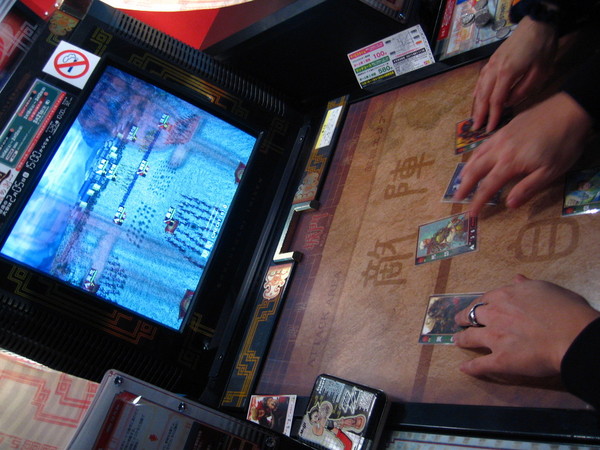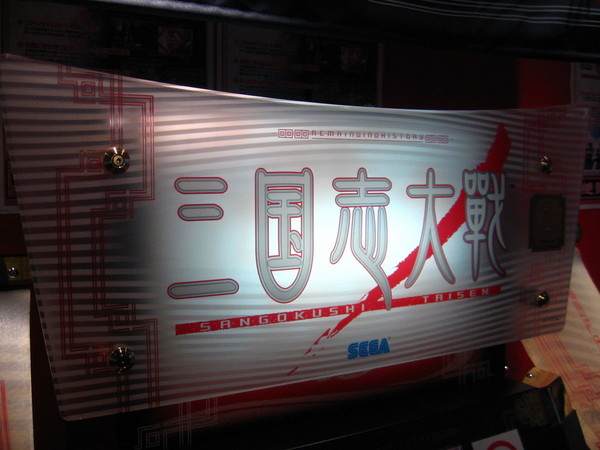 Apparently it is so hot in HK that he could never get a space even the time when he was crazy enough to head to an arcade at seven thirty in the morning. We searched high and low in Sapporo for the video arcade shop, but luckily, after two hours of searching in vain, we finally located the one and only Club Sega. He spent a quality three hours there while we all decided to hit our bed early after such an enjoying and satisfying meal. If you do drop by the Clbb Sega in Sapporo, remember to try the yummy crepes there...
Location of the sushi place? I have no clue what the address is, although I do have the card so you could borrow it from me~ it is the conveyor belt sushi store situated right at the end of the underpass food street with a decent queue outside... should be easy enough to spot!
A satisfying end to the first day in Hokkaido...