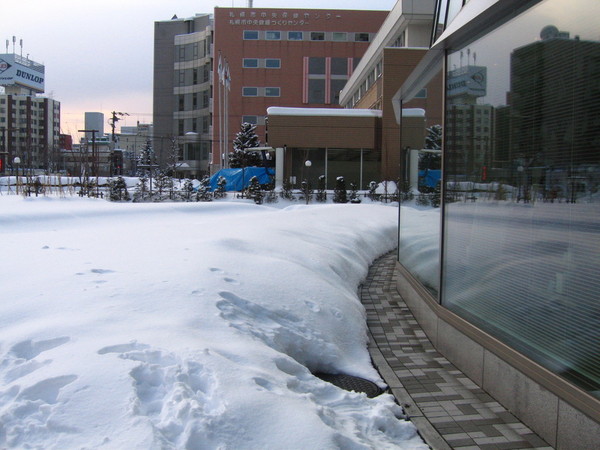 Over the CNY holidays, we made our annual pilgrimage to Hokkaido for a much anticipated ski trip. This time we went for seven days – staying in Sapporo for the first night, then jumping onto the first bus up to Niseko the next day for a 3-night stay there. We then headed for Rusutsu, another popular ski resort an hour away from Niseko, for some variety. We took the five-hour direct flight from HK to Chitose airport, landing in the snow cladded city of Sapporo late afternoon.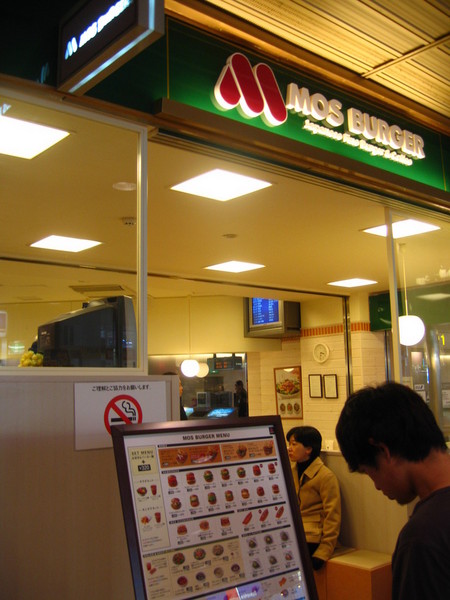 We didn't waste time while waiting for S's domestic flight to arrive at Chitose airport, and sped straight off to Mos Burger for a quick bite. This is one of our must visit fast food chain in Japan – wonder why they have never introduced this franchise in HK…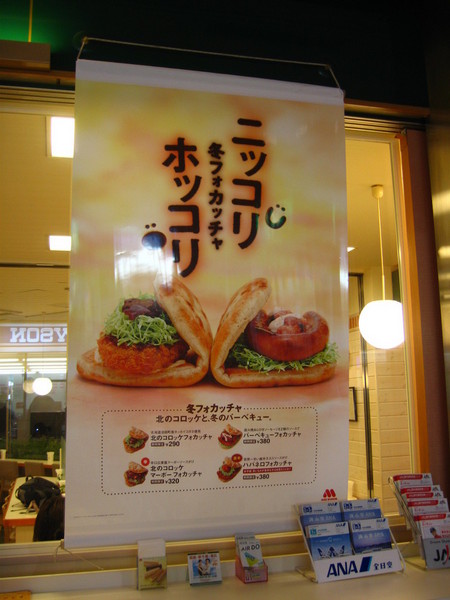 I opted for the spicy sausage burger, while A & T had the seafood rice burger and the pork rice burger.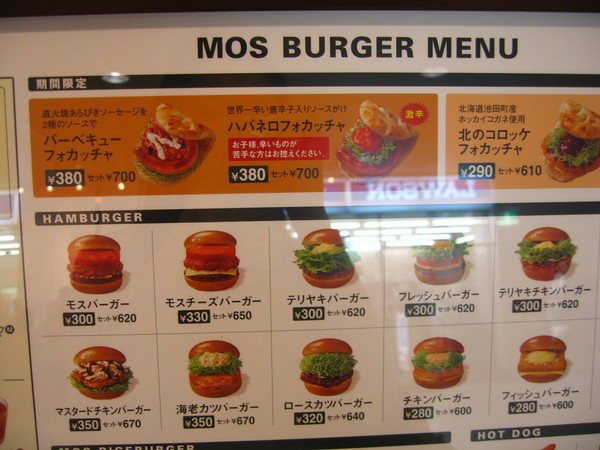 While waiting for our food to arrive, we were drooling over this poster for an extremely enticing humongous "ten-layer" burger – which was only available in limited quantities for a restricted period. Salivating, we decided against ordering this as we were looking forward to our sushi feast at night.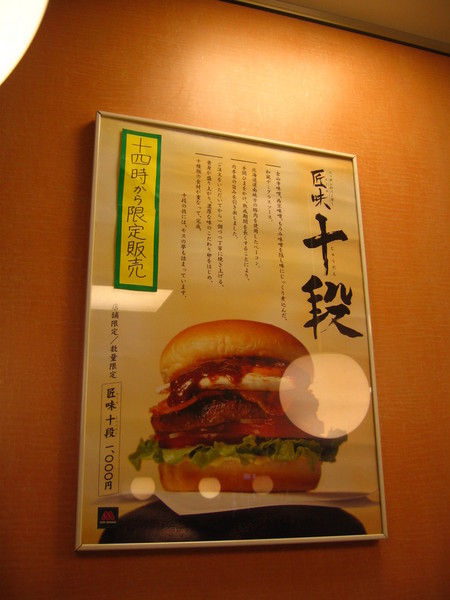 I like how the burgers here are made on the spot arriving at your table piping hot. I enjoyed my tasty burger tremendously, the sausage was meaty and juicy when I bite into the sausage, and the vegetables were fresh and sweet. I had a bite of the pork rice burger which was equally delicious.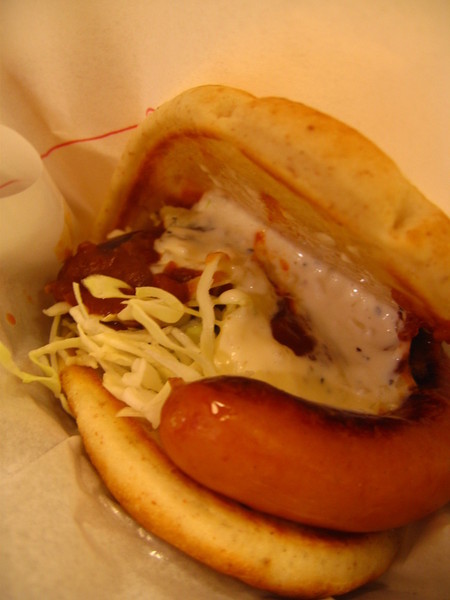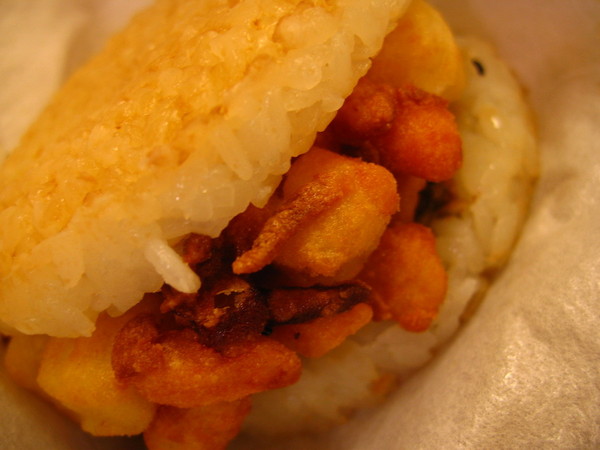 We stayed at the Sapporo Prince Hotel in Sapporo – this was the second time that we stayed here. Originally the purpose was that it would be a direct connection to the Higashiyama Prince Hotel in Niseko. However, since we decided to swap Niseko hotels at the very last minute, and didn't have time to change our Sapporo reservations.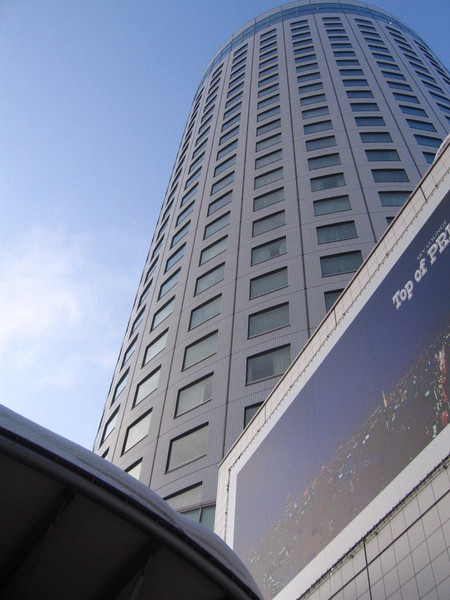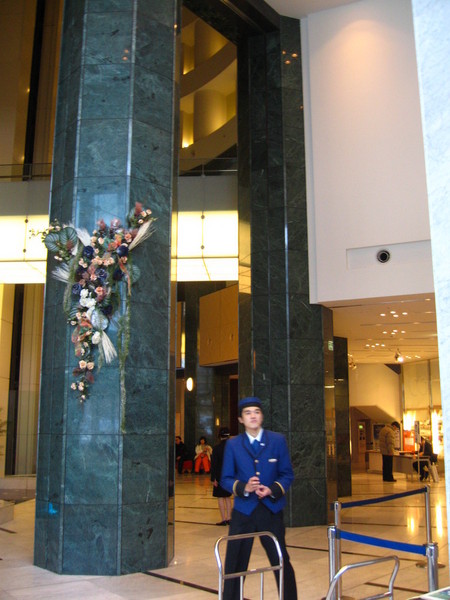 Ideally, we should be staying at a hotel that's closer to the Sapporo train station, which was centrally located and full of restaurants and shops. Anyway, one can always expect good quality at any Prince hotel, albeit with a lack of character, as every single one looks and feels the same. We liked the toilets with the warm seats and the LCD TV monitors. The rooms were on the small side, but that's to be expected anywhere in Japan. Since this was only a transit hotel before we make our way up to the mountains, we didn't really get a chance to enjoy the facilities here that much.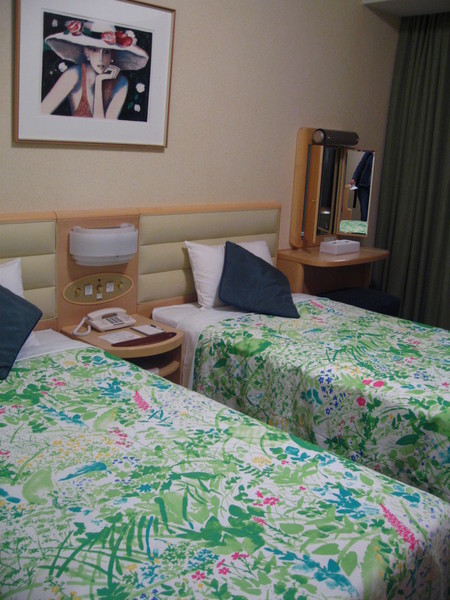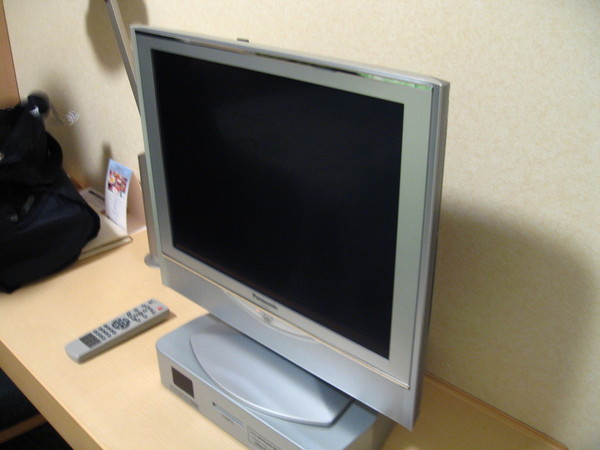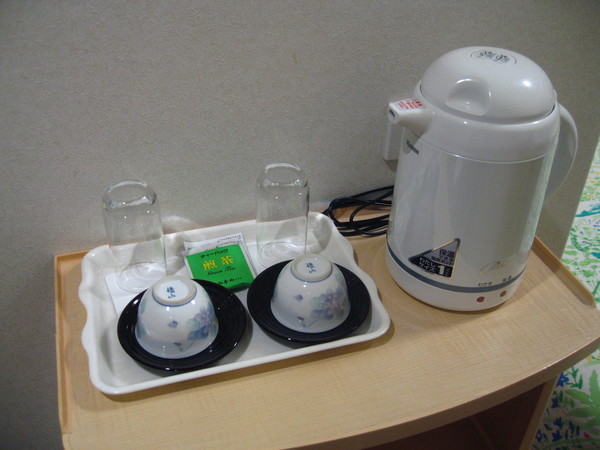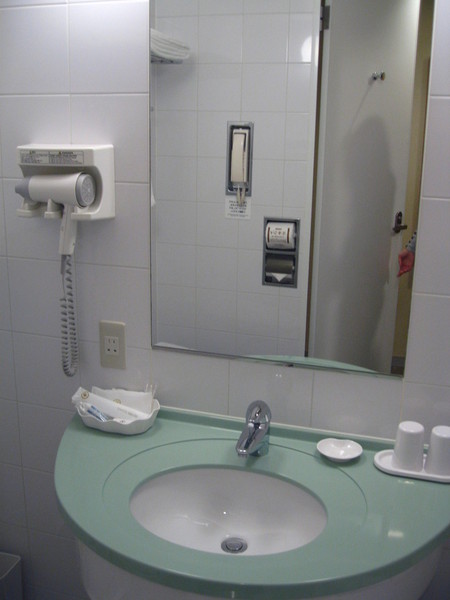 The buffet breakfast was decent here, with a good selection of western and Japanese food. We used to think that it was odd that the Japanese serve salad and cherry tomatoes at breakfast time, but we soon found out why – for lunch and dinner, it's very rare for one to have lots of vegetables, this is probably the only chance for some healthy veggie intake.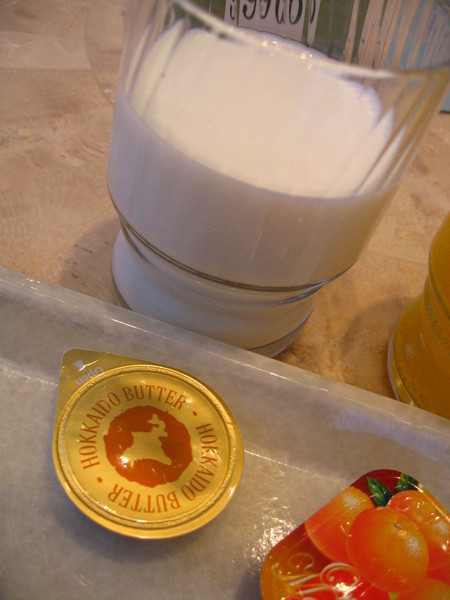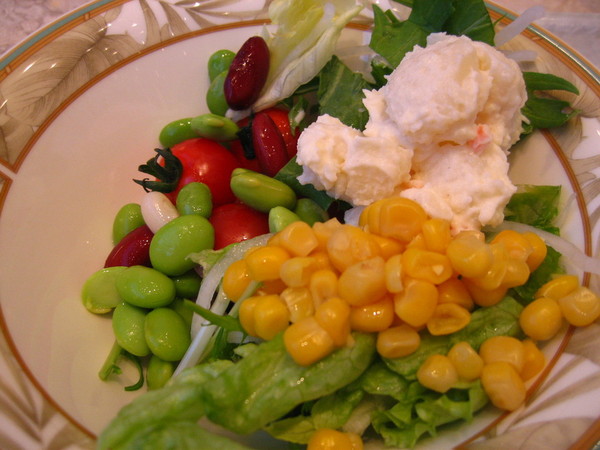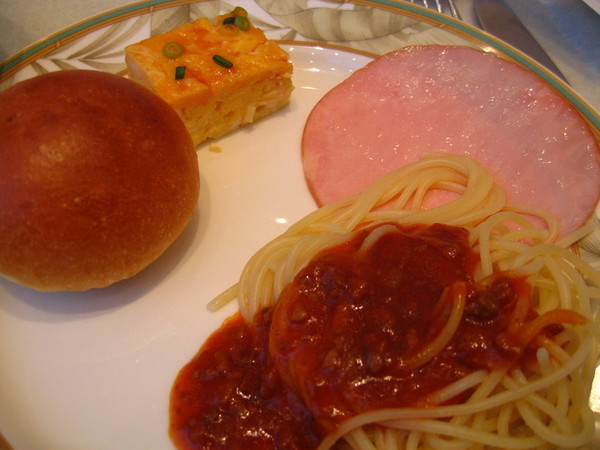 After a hearty breakfast, we excitedly waited for our bus to go up to Hirafu... will be documenting my Ski Japan 2006 meticulously over the next few weeks... stay tuned!



Mos Burger 
Sapporo Prince Hotel