On New Year's Day, we gathered round for some dim sum fanfare. K, our dear organiser, chose Cheena in Causeway Bay as our lunch venue. Cheena was initially located on the ground floor in a much smaller space, but when it became popular and couldn't handle the crowds, the owners decided to open a much bigger venue on the first floor of the hotel. The ground floor Cheena closed down to make way for a Japanese restaurant. This is a pretty unique restaurant with two distinct features that I'd elaborate later.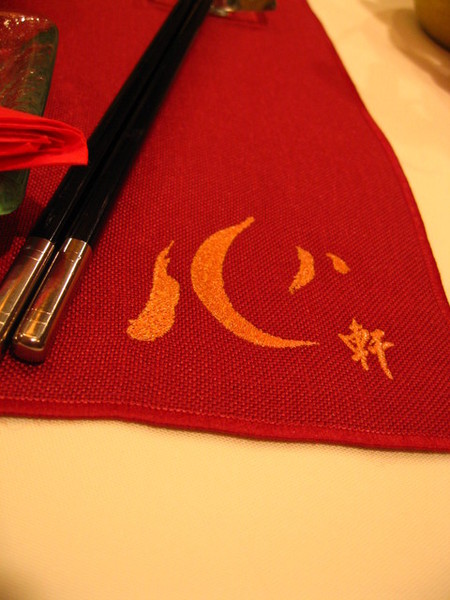 One good thing about Cheena is that everyone gets his or her little teapot, so each person can order his or her fave tea inside of having to conform to the norm of pu er or jasmine. The issue with this little pot is that firstly, the cup is very small so it is like two sips at a time, similar irritant to the one at Zen. I guess it is slightly better with your own tea pot right next to you. But because the pot is also rather minature like, one would need hot water refill every fifteen minutes - they probably need one waiter just bringing the hot water flask around doing this. I do like the decor and how elegant everything looks though.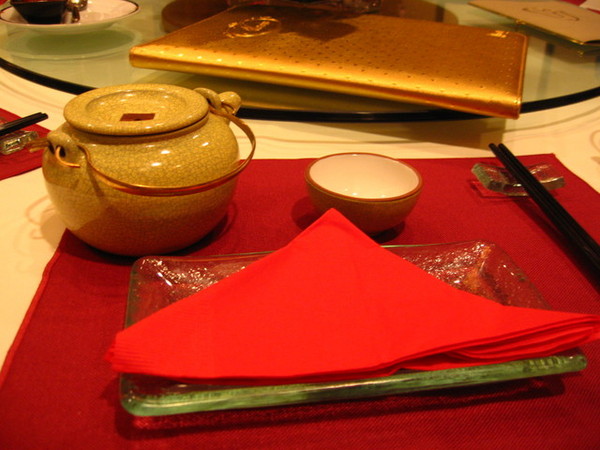 Here are the two distinct features - firstly, as you can see from the menu, all the dim sum are priced per piece. And in fact, arrive in the bamboo containers on a per piece basis as you can see from the pictures below. Before you jump at the pricing of how expensive a shrimp dumpling is, the portions here are rather big, and one portion could easily be shared amongst two. At Cuisine Cuisine, one of their dim sums would have costed like HK$35, now that's called expensive! Anyway, if you peruse the menu below carefully, you can probably notice another feature of this restaurant - they do not serve pork. At all. Now that comes across as a bit odd for a Chinese restaurant, given pork is likely the key staple meat in the Chinese cuisine, from BBQ pork, to pork patties etc... initially Cheena did market itself as being halal friendly but haven't actually noticed many foreigners at this restaurant. Not sure if this were a gimmick, all I know is that apart from no pork, Cheena also advertises itself as not using any MSG.
One little nuisance with this for one concept is that it took a long time to order as everyone needed time to read through the menu and decide on what he or she wants, and then each person had to convey the order to the waiter. For a table of 8, this took like tweny minutes at least. Having said that, I do like the idea in spite of the time consuming chaos, as my liking for dim sum changes frequently and it's good that I don't have to worry about whether other people are interested in sharing the same dishes.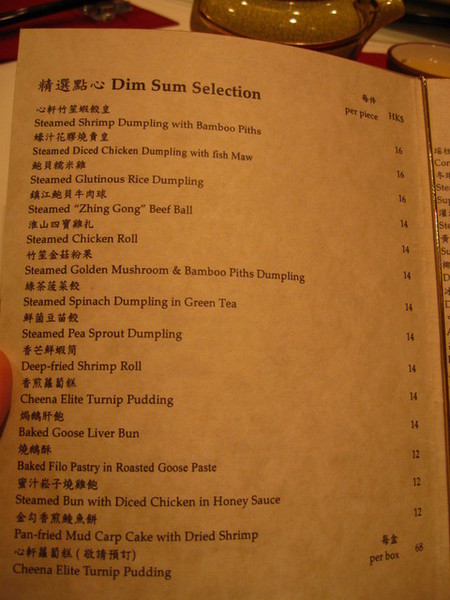 Here's the Baked filo pastry in roasted goose paste that I order, pretty good pastry and the goose paste was tasty enough for me, however, not many other people were interested in this dish.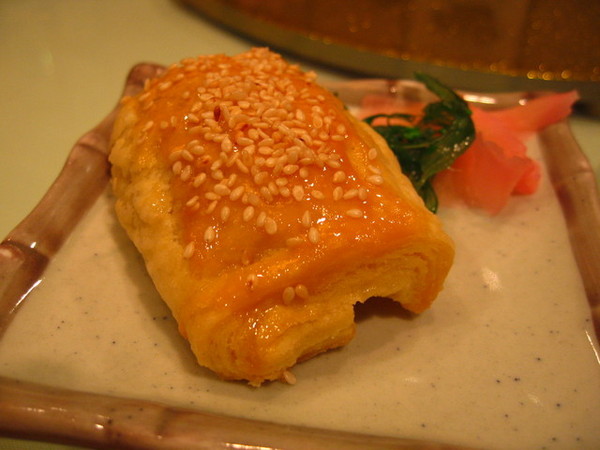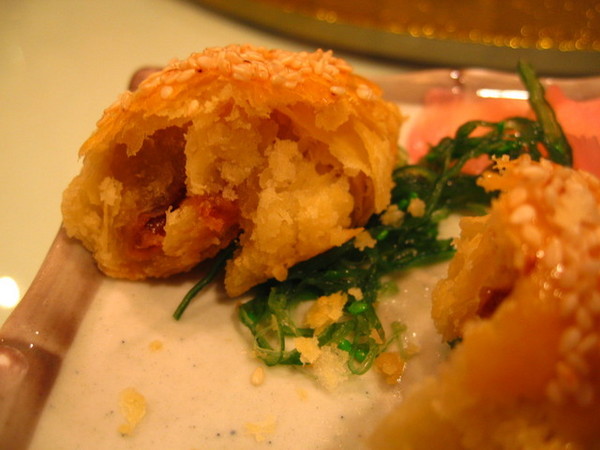 This Steamed bun with diced chicken in honey sauce is Cheena's version of Steamed BBQ pork buns (Char Siu Bau) and was very similar in taste.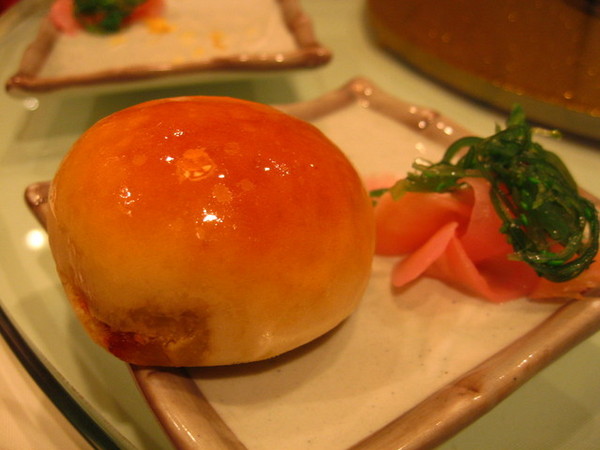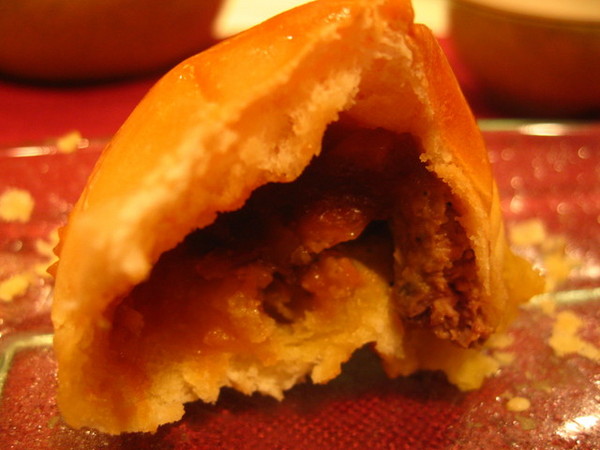 Notice how there's a whole shrimp in the Steamed shrimp dumpling with bamboo piths~ next to it is the wholesome Steamed pea sprout dumpling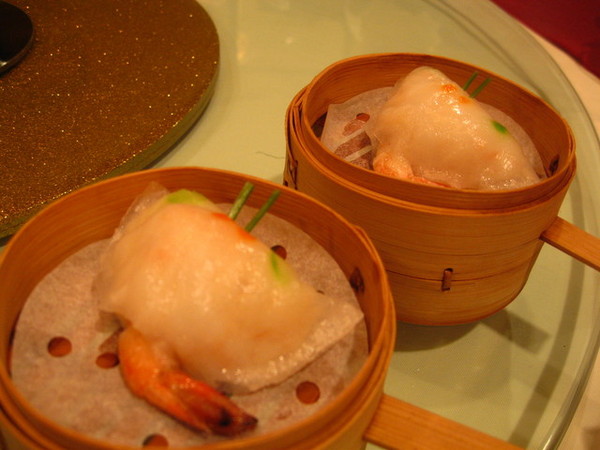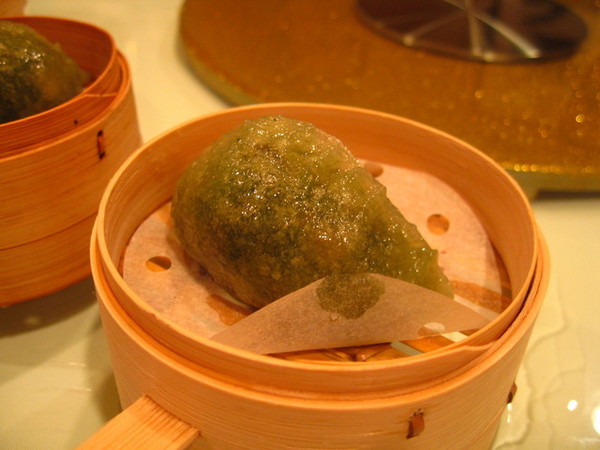 Deep fried shrimp roll and Pan-fried mud carp cake with dried shrimp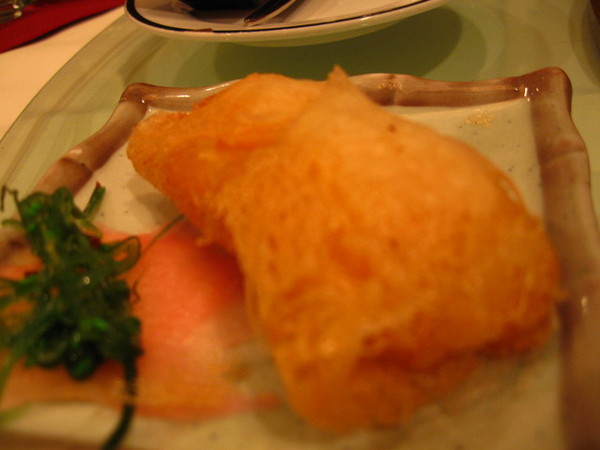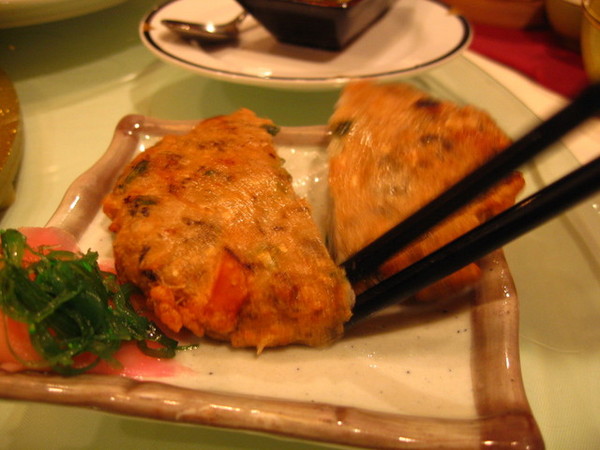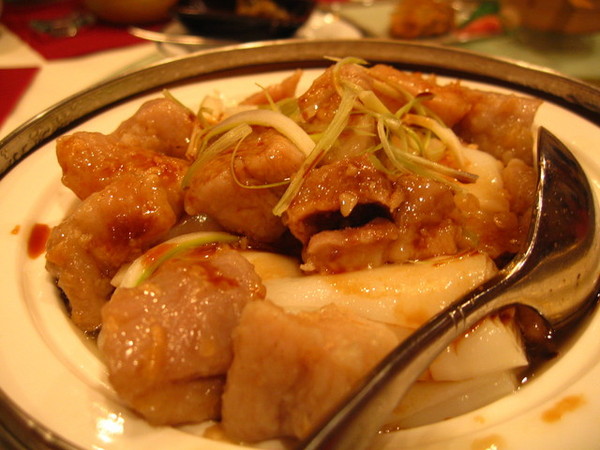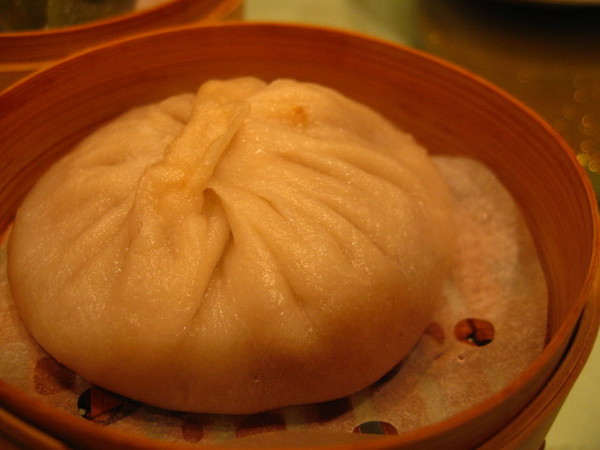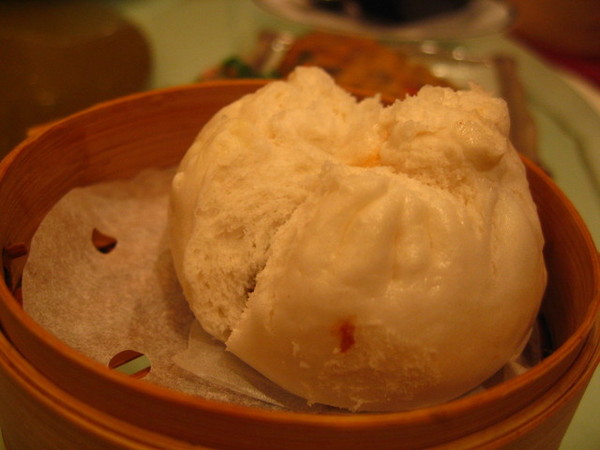 Steamed diced chicken dumpling with fish maw and Steamed chicken roll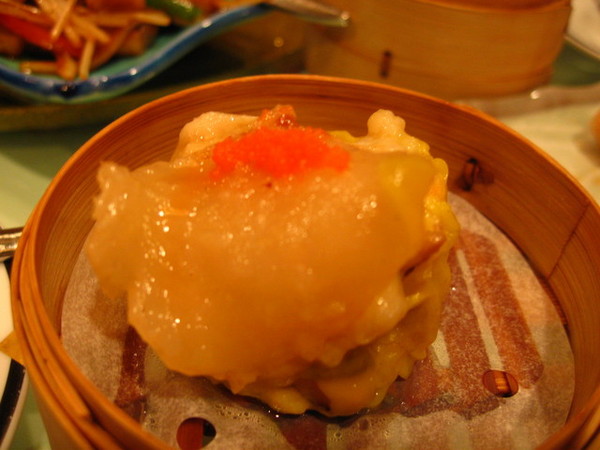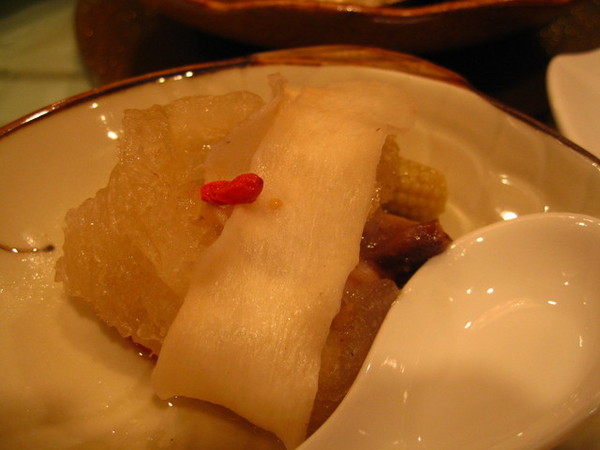 For the obligatory cheung funs, one can actually chose the ingredients to be used at Cheena, sort of like ordernig your own pizza mix. We had shrimps and mushrooms in ours (see below pic on the left) and it turned out surprisingly well, freshly made on the spot. The XO-sauce fried cheung funs were slightly spicy with a kick.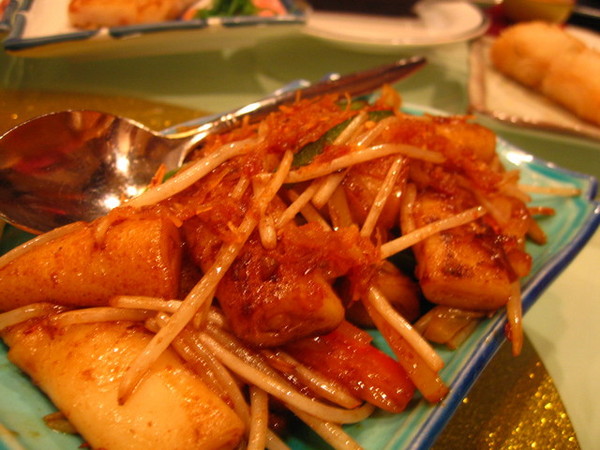 Instead of the normal rice or noodle dish, we ordered this mixed panfried turnip cake instead - greasy in appearance it was rather tasty.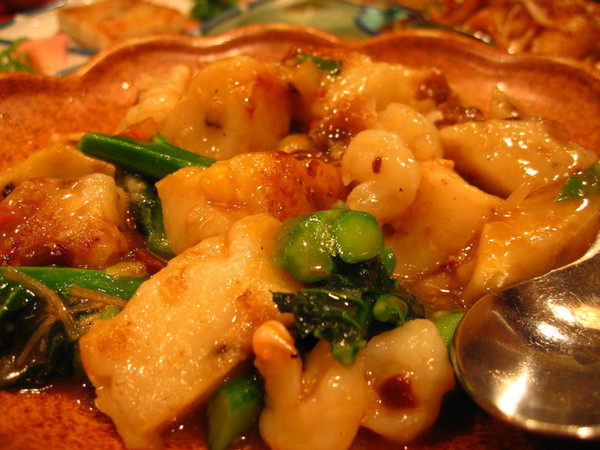 Steamed Zhing Gong Beef Ball with abalone slice and Steamed Glutinous rice dumpling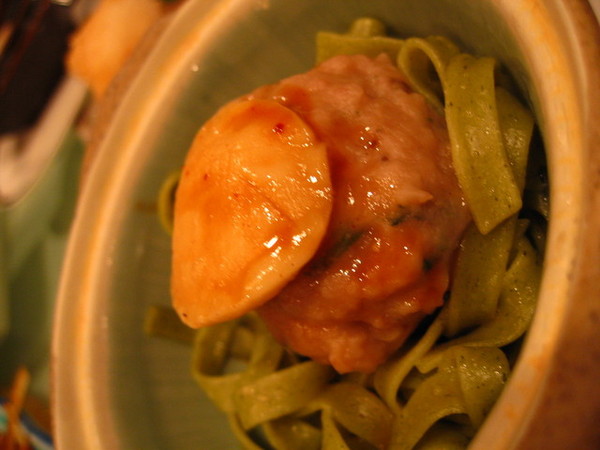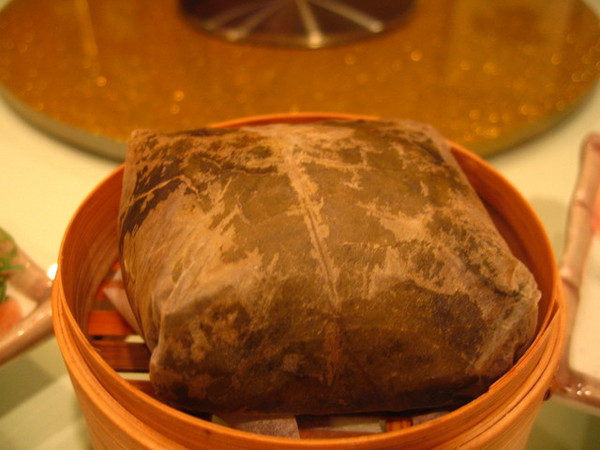 For our grand finale, K decided on the dessert platter, which we thought was going to be a combination of the dessert dishes on offer. Imagine our surprise when a fish bowl arrived at our table with three big fish swimming in the middle of some lotus flowers!!! To be honest, it looked quite scary at first sight, but was actually a very good selection of pudding - including sesame, mango and taro. I enjoyed the sweet mango pudding the best.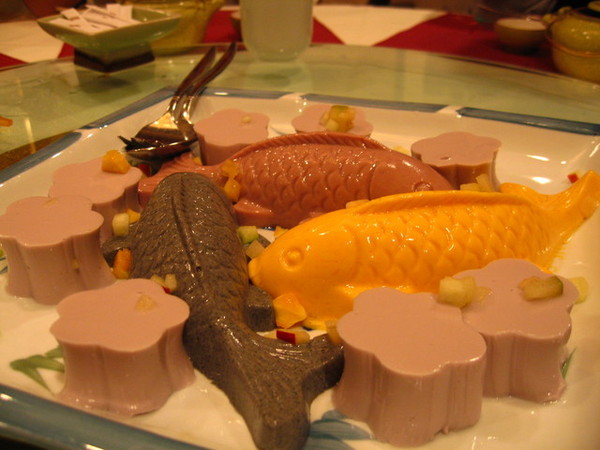 I like Cheena's concept and I like their food - which is wholesame and consistently of a good standard. There are no "must have" desserts that bring me back very frequently though, which is a shame...
心軒 Cheena
, 1F Rosedale On the Park Hotel, 8 Shelter Street, Causeway Bay, Hong Kong