For our little NY gathering we decided against Chinese or Western food, and opted to revisit Chitose in the Lee Gardens shopping mall for its Japanese cuisine. The original Chitose was situated in the Sogo complex and specialised in very high-end teppanyaki cuisine for the Japanese. Was probably one of the most expensive Japanese restuarants within the Causeway Bay area, and was popular for corporate entertainment. This one is a bit more affordably priced.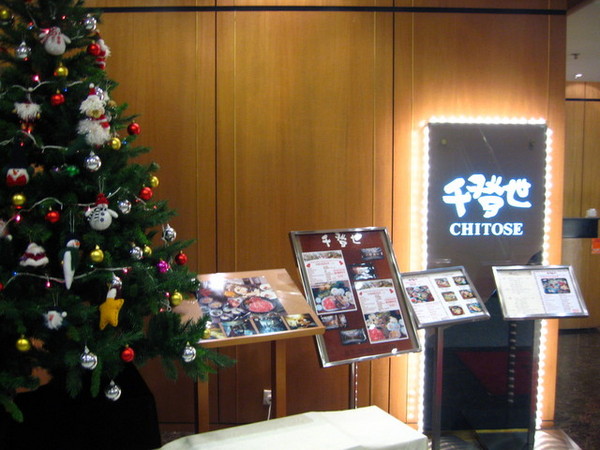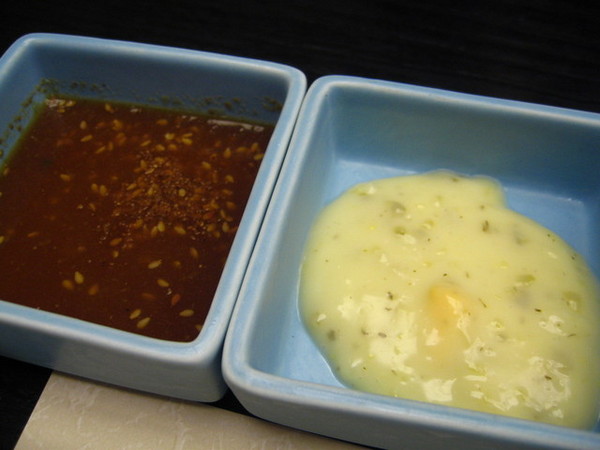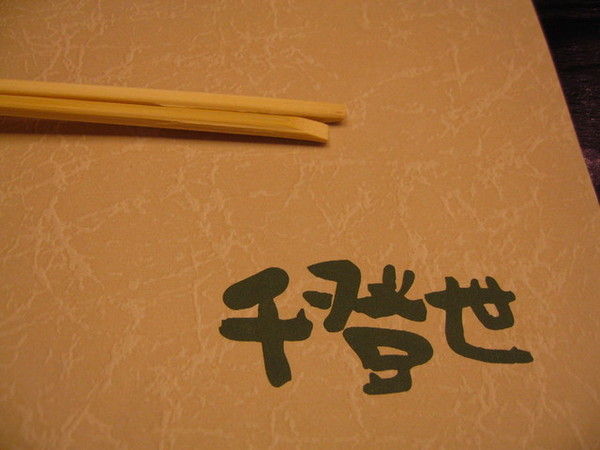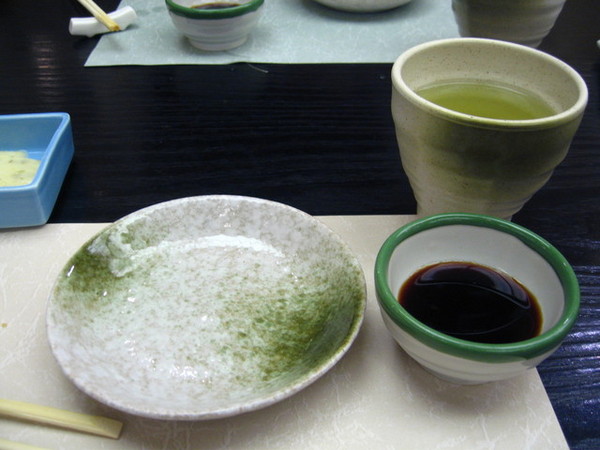 We opted to share amongst the three of us the Matsu teppanyaki set for one and the X'mas & NY sepcial sashimi and sushi set for two. The Japanese tomato salad was a bit too acidic for me with an overdose of vinegar.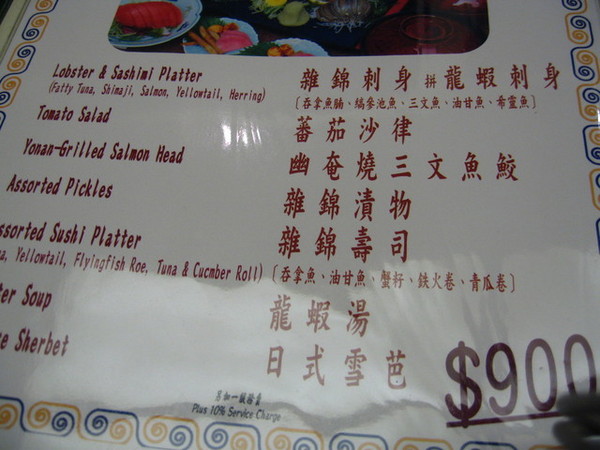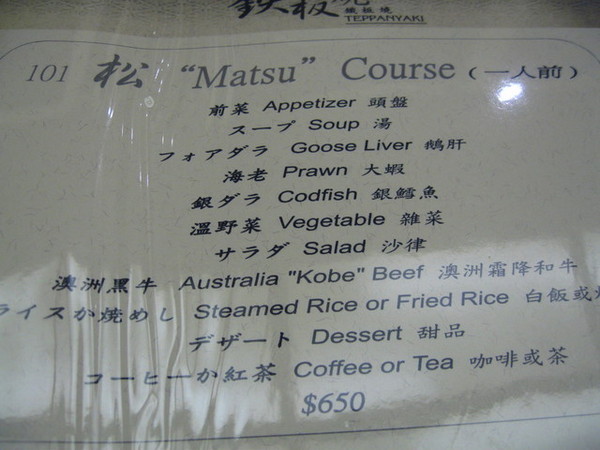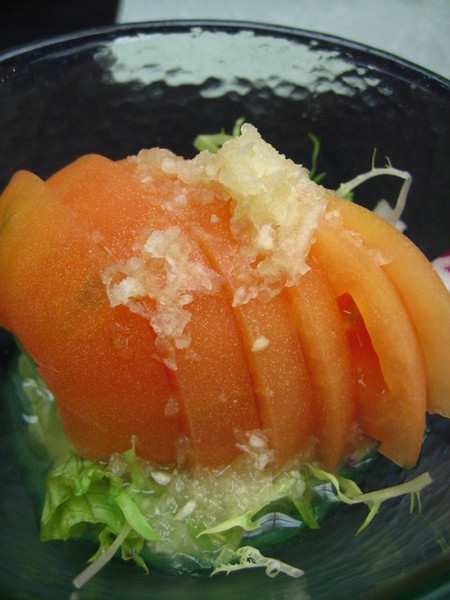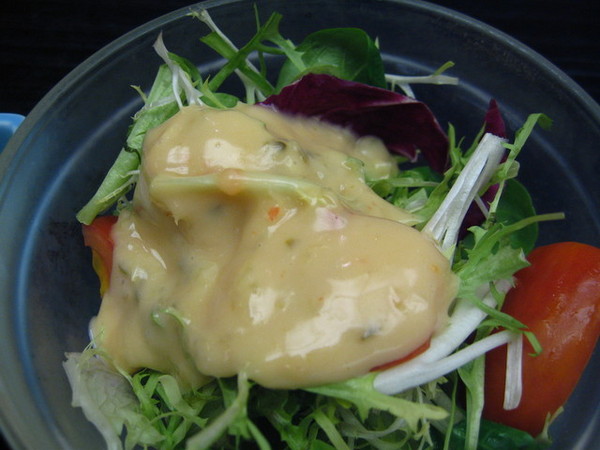 The Matsu course's appetizers arrived first - a cream soup, and a filo pastry served with duck breast. I liked the crispy filo pastry but was told that the cream soup was just average. It seemed a bit out of place to be having such Western food in a Jap restaurant.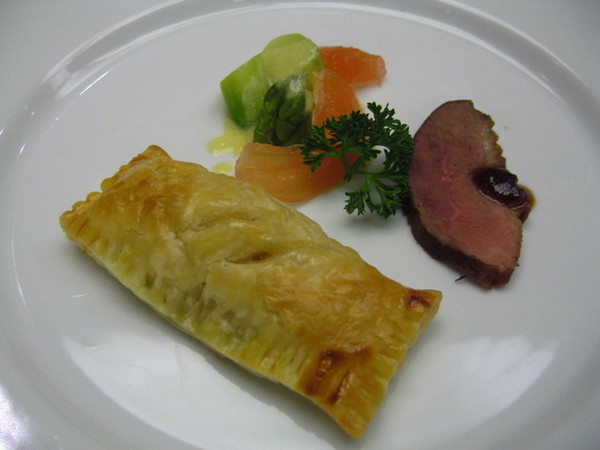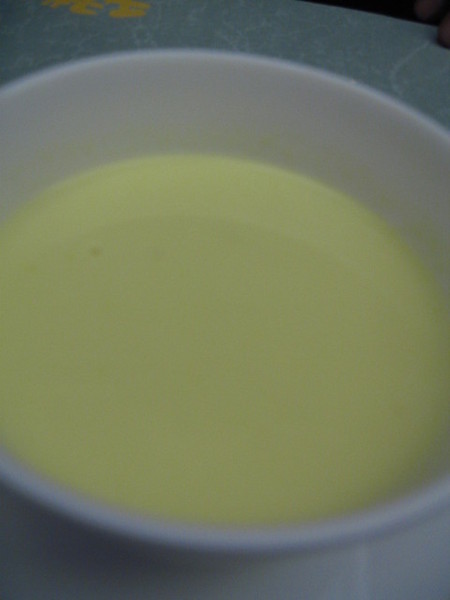 Next was the lobster and sashimi platter extravaganza - including otoro (fatty tuna), shimaji, salmon, yellowtail, and herring. All the pieces were generously thick cut and were fresh and succulent in appearance. Must admit we had preferential treatment, T used to be a regular at the original Chitose and the manageress told the chef to serve us the best quality of food for the meal. The table next to us also ordered the same NY set but their sashimi platter paled in comparison to us. Yes it was pretty much the same ingredients, but the cut was quite a bit smaller and quality was not as superior. I thought the lobster sashimi was excellent, very juicy and meaty, and found myself eating more and more even though I normally stay away from this dish. Every variety was fatty and delicious and even A who doesn't like raw fish that much savored her otoro and salmon slices. A platter like this on its own probably would have cost north of HK$400, we were happy with such a good deal that we got.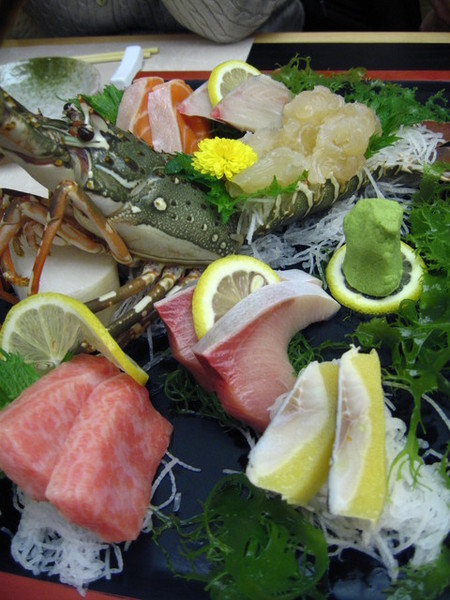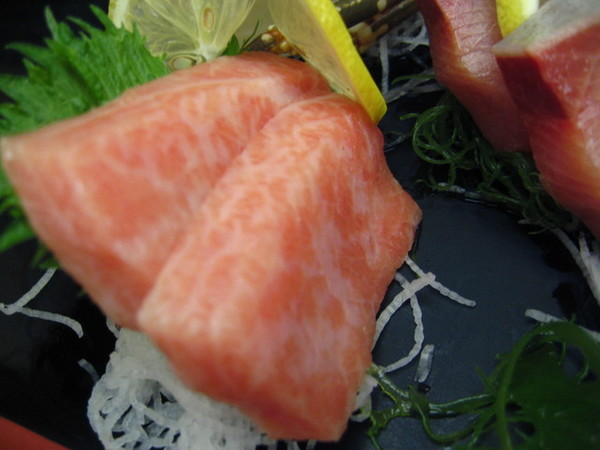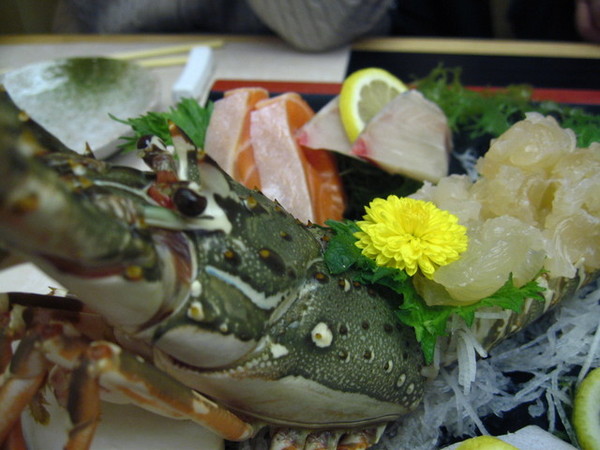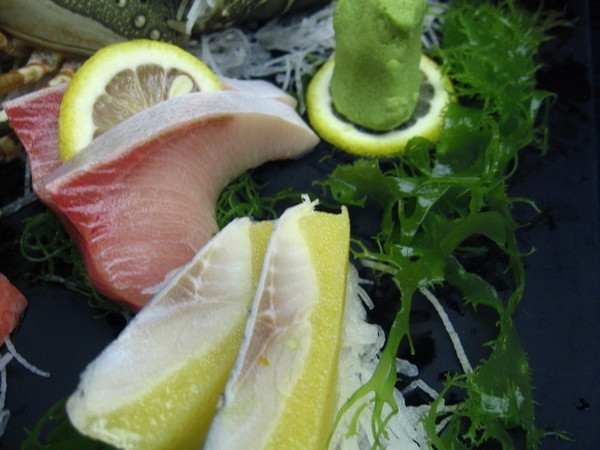 The next dish was complimentary of the chef and was a special - I arrived late so did not hear what it was and forgot to ask about it, according to T, it was sme part of a tuna and is quite rare and available in small quantities. This was very yummy, the fish meat was fatty and slightly sweet.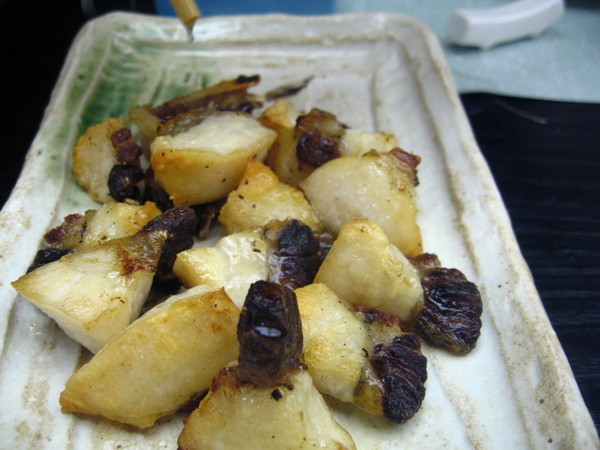 The assorted pickles arrived next (see below pic on the left). This differs very much in variety to the normal electric pink and lemon yellow ones you get elsewhere. All home-made these tasted so good that we kept nibbling on the dish, so much so that the manageress gave us an additional plate with more varities (see below pic on the right) including eggplant and the spicy radish. Needless to say we finished everything.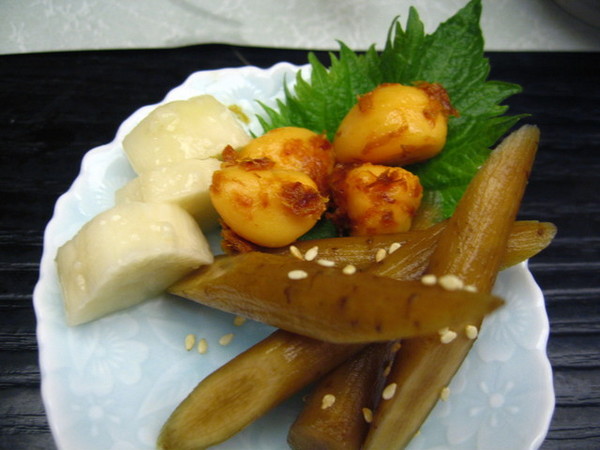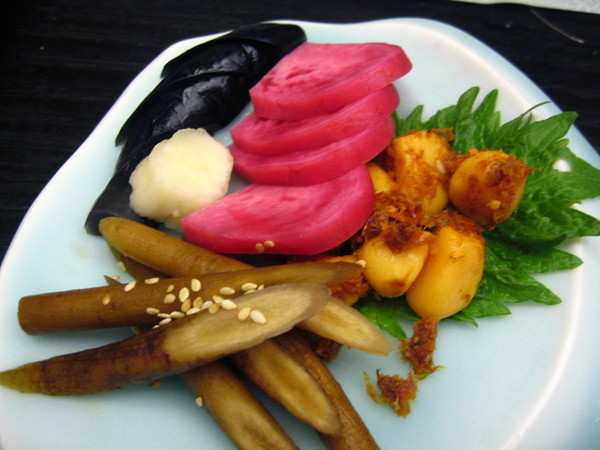 Remember the lobster sashimi? The head and tail were taken and cooked into a very tasty lobster soup concoction, which tasted of the sweetness of the lobster.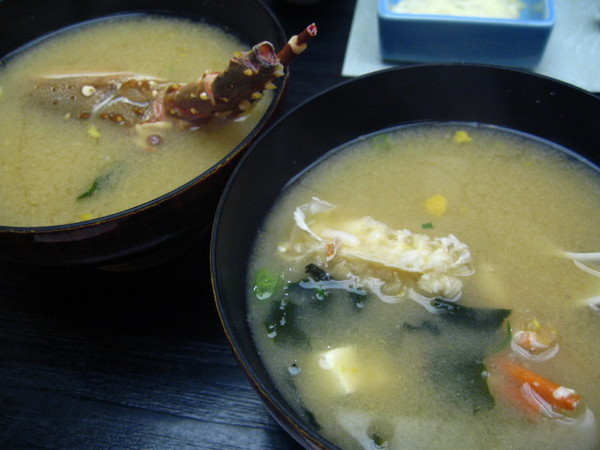 The sushi was of the same high quality as the sashimi and yes we did get a better dish than the table next to us again...
The chef kindly separated the foie gras on toast into three pieces for us, even though this was meant to be a serving for one. Was good, but think the foie gras was cooked in too much oil though.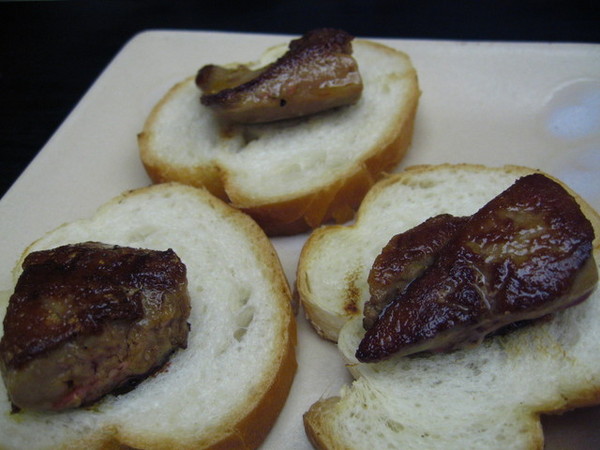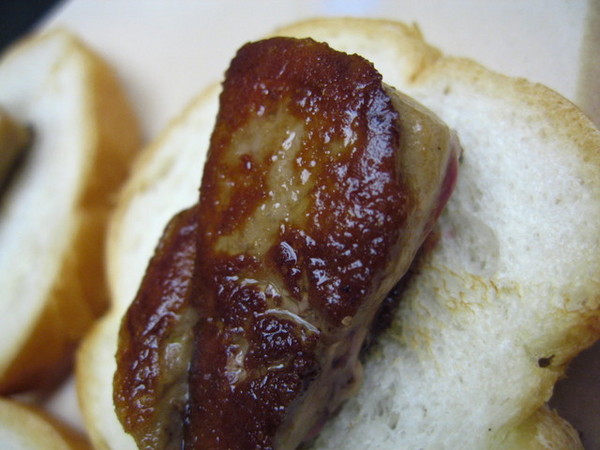 By this stage was quite stuffed and decided against sampling the fried salmon head, although it looked inviting. The king prawn and codfish from the Matsu set arrived next, but we were waiting for the star of the show...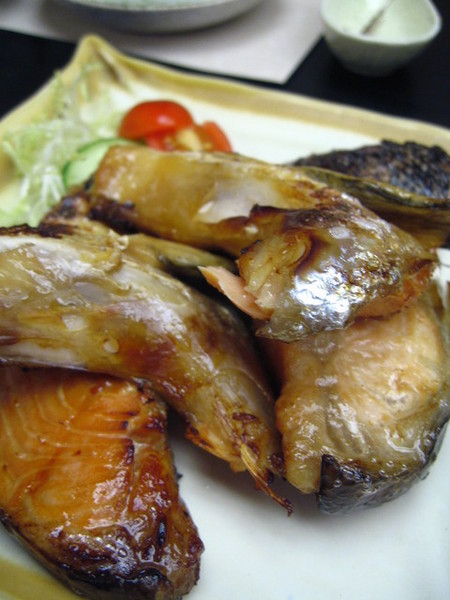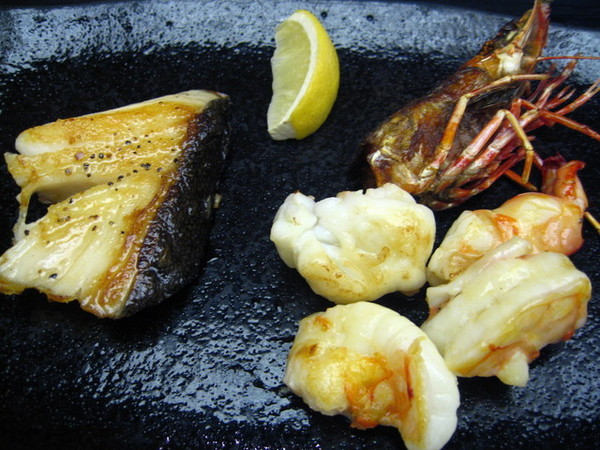 The thick-cut teppanyaki Kobe beef ~ which was pinkish red in the middle and very inviting. I was absolutely stuffed by this stage but I did try a few juicy tender pieces, not exactly melt in the touch as the marbling was not abundant enough, but it was a pretty good beef.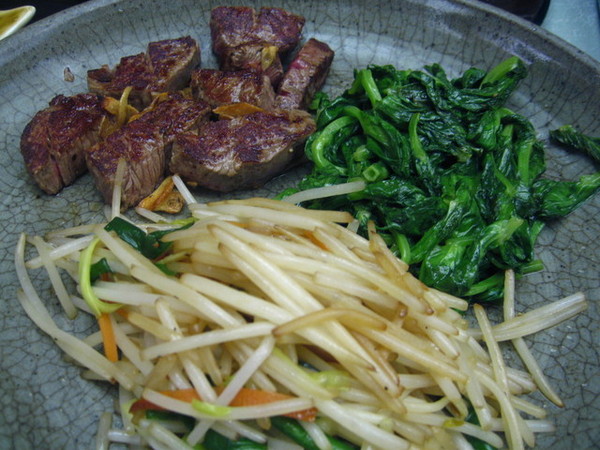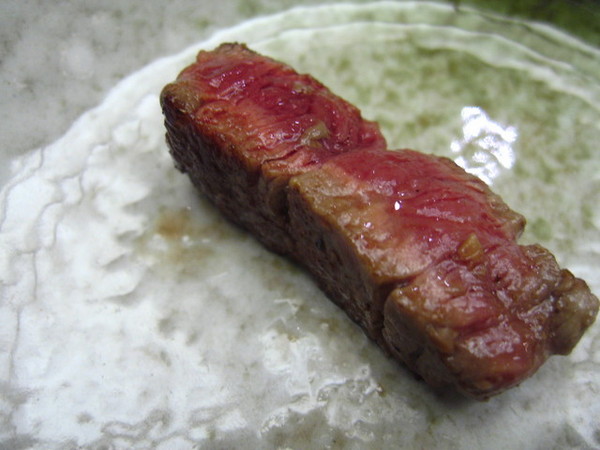 We were then led to the lounge area for dessert and drinks - somehow am not sure why Chitose has this separate region, as one would hardly expect a fast turnover at a restuarant like this. I guess the concept is for the dinner guests to chill and hang out.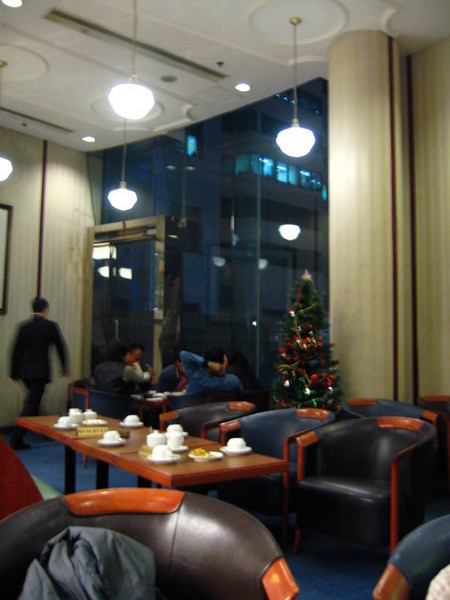 Remember to try the wafer (see below pic on the left) - totally yummy with a chocolatey cream filling on the inside - I always sneak a few packets home. The sets came with a delicious cream puff as well.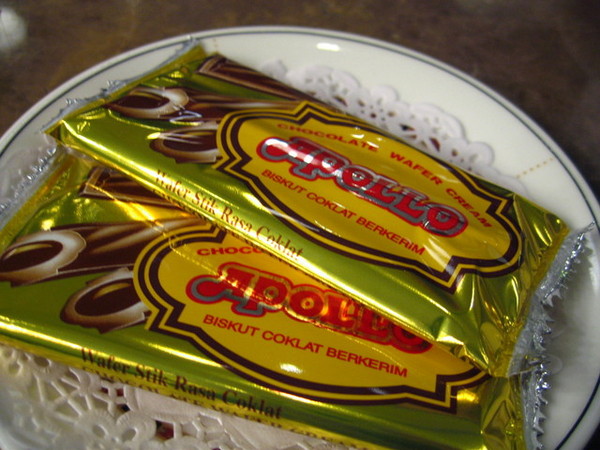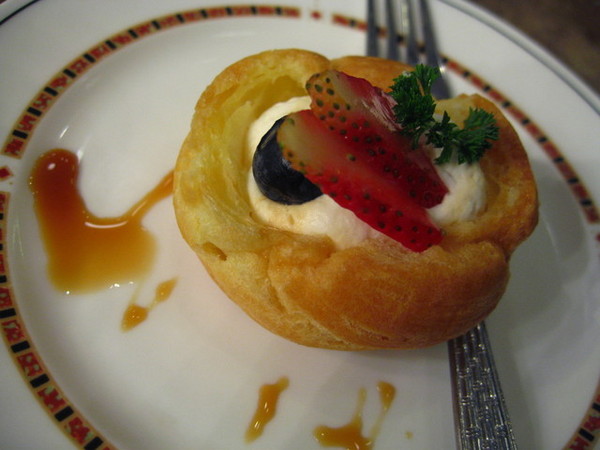 Here's my favourite part of any meal here - the milk tea. Yes am the residential milk tea buff and was always intrigued by how good the milk tea is here. Somehow, there is always a subtle sweet flavor in the tea here that I am totally partial to. I used to think that this was because of the tea leaves mix and I searched high and low in Japan and Taiwan for this exact scent - buying tea leavesin the supermarkets everywhere after sniffing around for the exact scent. Never quite captured it. I finally realised that it was the milk, which was creamy and smooth, unlike the normal milk or cream one gets elsewhere. Last time we came, T asked the waiter about it and we were told this was Avonset - an aritifical cream mix that is mainly used by restaurants and not for the home. The waiter even brought out this huge tin of avonset to give to me to satisfy my obsession. I regrettably had to decline as it was like 1L big and also it's probably not good for my health if I were to finish this whole litre... but it also means that I am always inclined to come back to Chitose just for the tea itself. The manageress also gave us one of those trendy orange sorbet in an orange to try out - available in most Japanese restaurants these days, there are many varieties. You can check it out at the nearby Gourmet supermarket in Lee Gardens II (note I think Gourmet overcharges, but it is a personal opinion).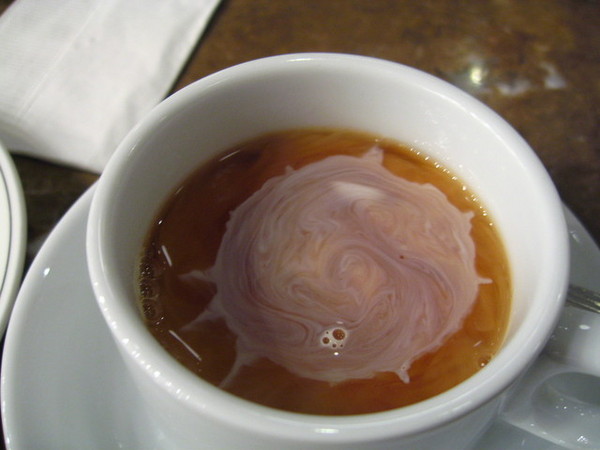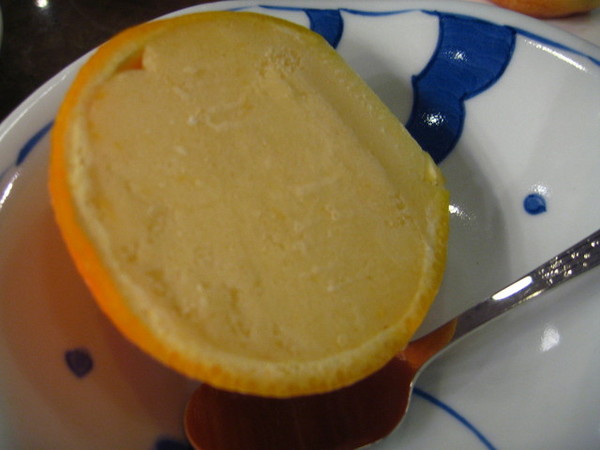 A great dinner and absolute good value, but it's probably not fair to say that given you may not get the same type of quality. Have been here a few times without T and found that the food is generally good, but slightly expensive. There are many lunch sets available as well. To us, this great meal was a fab way to end 2005 and celebrate the arrival of 2006.
Chitose,
Lee Gardens shopping mall 4F, 33 Hysan Avenue, Causeway Bay, Hong Kong