Have always liked the concept of hotpot, where a group of people gather round a steaming centerpiece and share in the food and conversation. Yes there's the hygiene issue but these days most hotpot places already supply two pairs of chopsticks for everyone, one pair for public and one pair for personal use. For our recent office gathering, we headed to Chong Long Ting in Sai Wan (further away from Central than Sheung Wan) for its hotpot offering.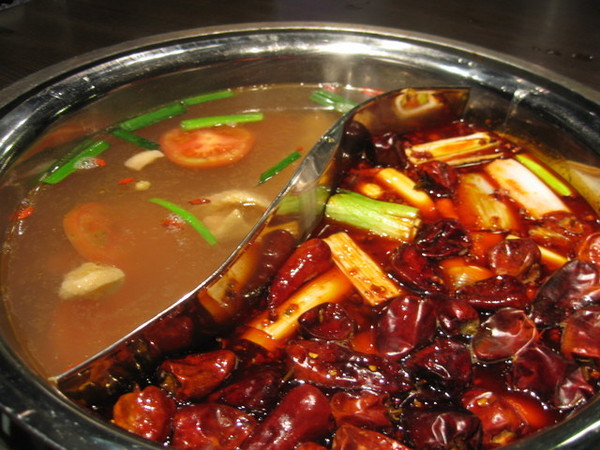 Of those that joined in the fun, half could not take spicy food in any kind while the other half totally dig the Sichuan-style "ma la" spicy hotpot (
麻辣火鍋
 ). As you can see from the hotpot picture above, this  "ma la" hotpot is already hot and fiery by appearance. Originating from Chongqing in Sichuan, "ma la" spicy hotpot uses a spcial spice known as huajiao (
花椒), also known as flower pepper. This is the ingredient that dulls your sense of taste and gives you that added numb sensation in your tongue in addition to the spicy hot flavour. It is rather unique and is best explained by trying it in person. Because some of our friends did not like this, we opted for the mixed pot variety.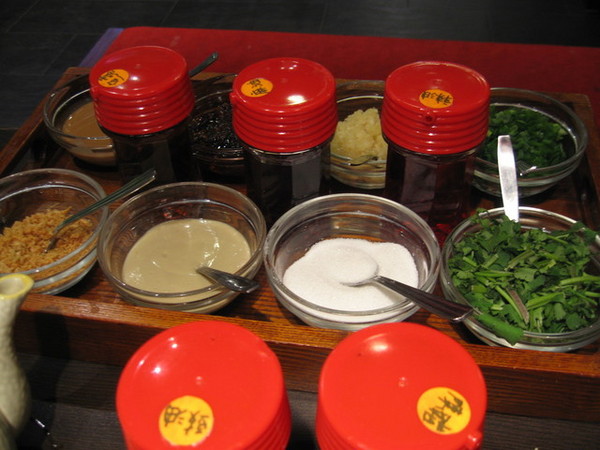 I adore hotpot places that give you a big tray of condiments and sauces for mixing your own signature "sauce". For mine, I love adding  parsley, garlic (raw and deep fried), chili, vinegar (dark version) and soy sauce with a sprinkling of sugar. A raw egg (with its many risks) sitrred in rounds my sauce off. 


We ordered a large variety of dishes, which were reasonably priced but portions were on the wee side. The best value for money was the oyster, which only cost HK$10 per dish as it was the special of the day. Each dish contained around six small oysters (see picture on the third row in the middle). Am not a fan so did not touch that dish, but since both of the plates that we ordered were wiped out I assume it was pretty good. It was the first time I had the deep fried fish skin (picture on the right on the first row below) in a hotpot and I really enjoyed it - remember to dip it only long that it could soak up enough of the yummy soup base without getting all soggy. We had gazillion "balls" - lobster balls, beef balls, fish balls, prawn balls, and meat balls that contained a filling itside. I don't understand the obsession with balls, as they look pretty scary after being left in the soup base for too long, having grow ten times in size... somehow I always imagine how it looks once digested within our stomaches - will they grow in size too and block my digestive system? (lol) Anyway, the food at Chong Long Ting were less than memorable but we had a good enough time chatting and catching up with each other.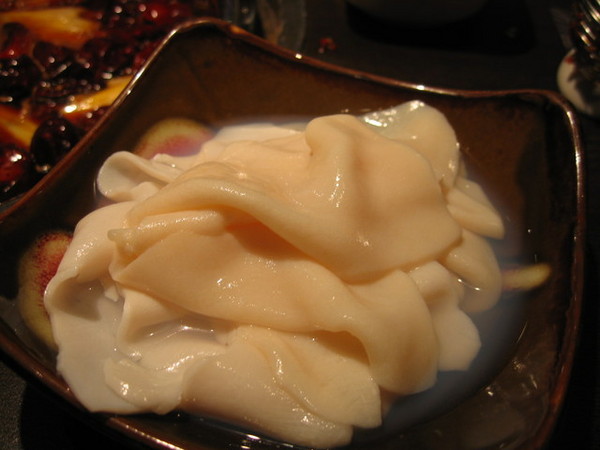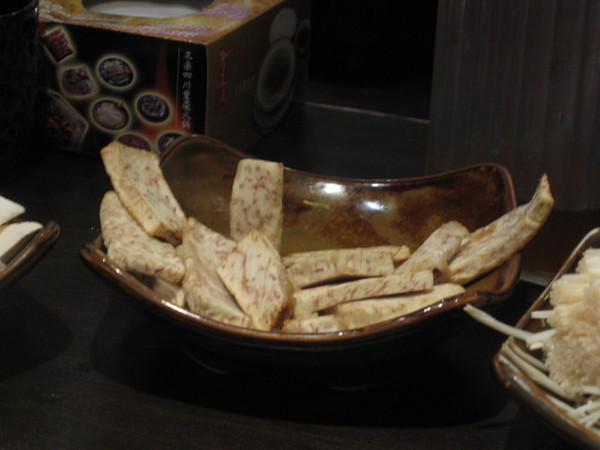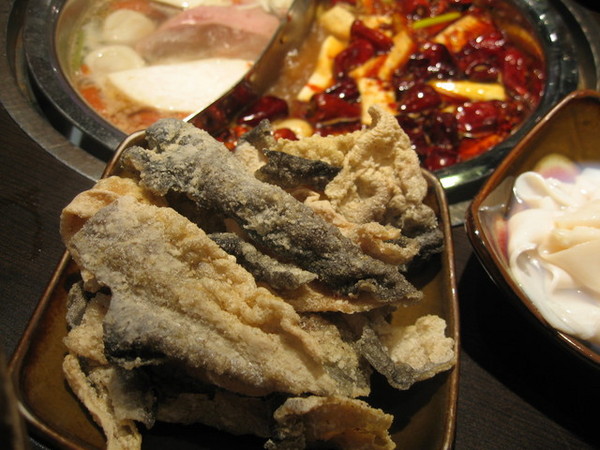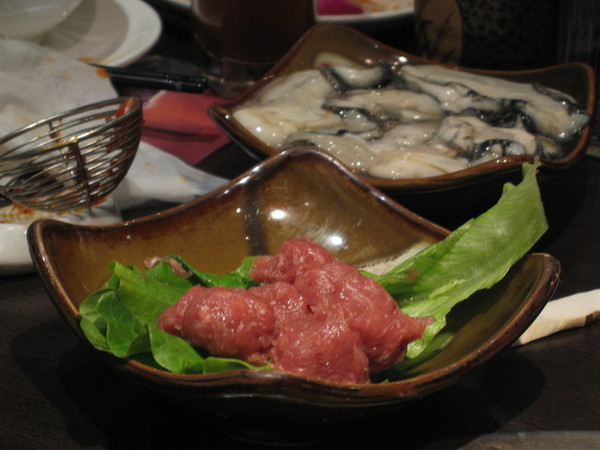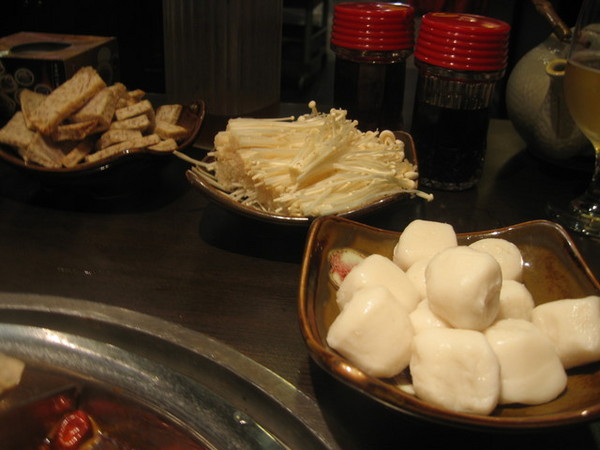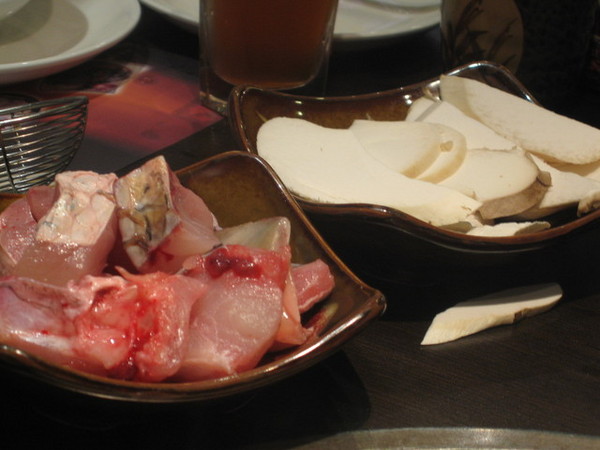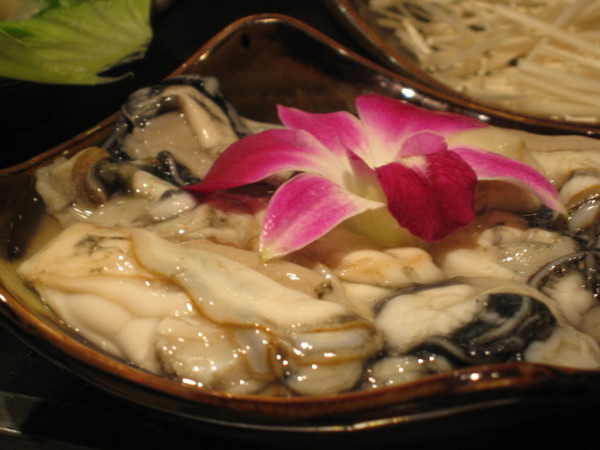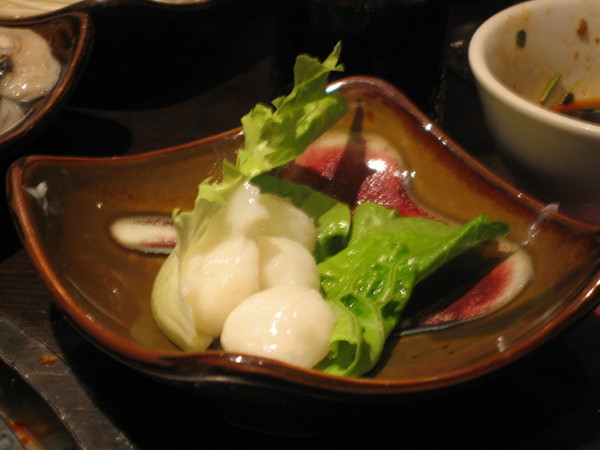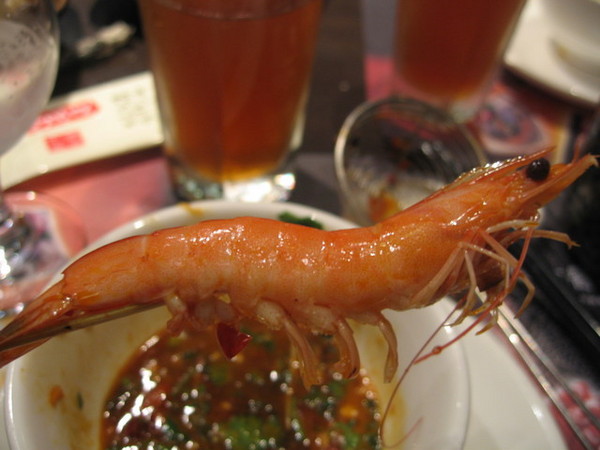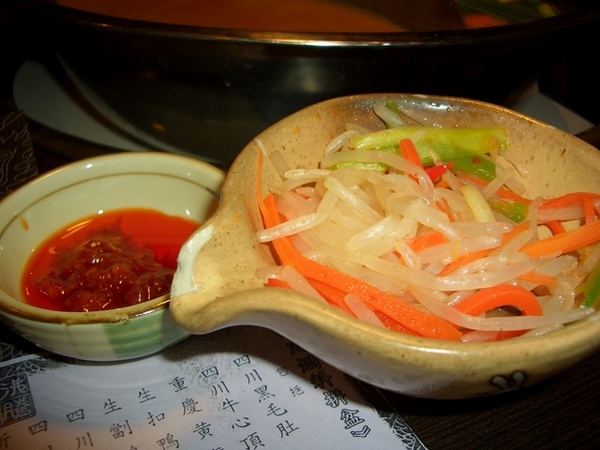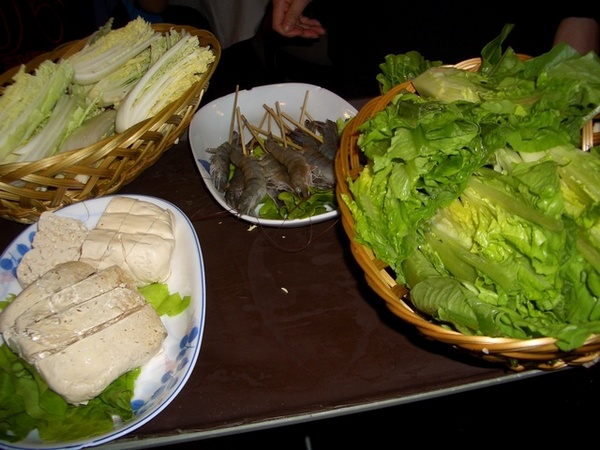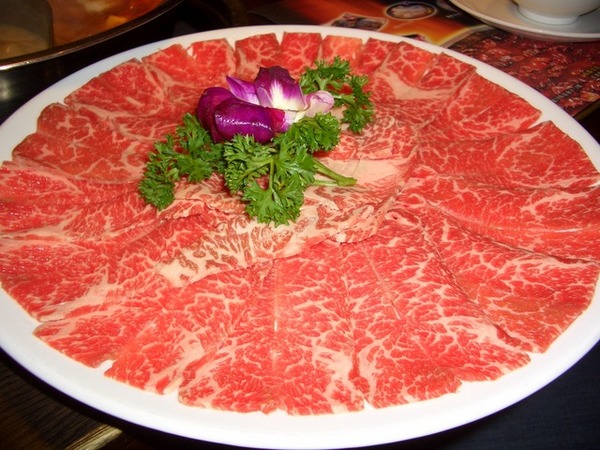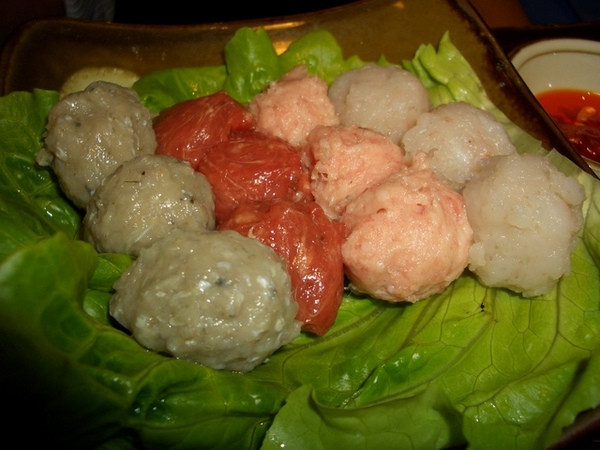 A handy hint - when eating spicy hotpot, best to cook and eat all your meat dishes first before putting veggie into the pot. If you start adding vegetables right at the beginning, they will be totally drenched in the chili oil and will taste of little else. 
Was not impressed at all with the service which haD deteriorated significantly since our last visit. We had to keep following up on our orders a few times with various members of staff and it took a long time for the food to arrive. Given the restaurant was not particularly full on the night of our visit, we saw not reason why this should be the case. HKFoodie went to Chong Long Ting a few weeks after we did and had a similar unpleasant experience so this was not an one-off incident. Food quality was average so guess I will be going elsewhere for hotpot gatherings...
Having said that, Chong Long Ting does offer a bargain buffet dinner that's priced at HK$68 per head where you can order unlimited quantities of items on the order sheet. I had a glance at the order sheet, and saw that pretty much most of the meat and veggie dishes were on it, only the special grade meat or seafood would be charged at additional cost. Oh and we didn't opt for this because the whole table had to have one single hotpot soup base instead of a mixed base, and "ma la" spicy soup base is not one of the options for this. Can see its appeal with some of the locals~ though Cafe De Coral, surprisingly also offers a pretty cute one person hot pot set at around HK$45 (forgot the exact amount)... even more of a bargain!
Chong Long Ting (滄浪庭) 2-12 Holland Street, Sai Wan, Hong Kong