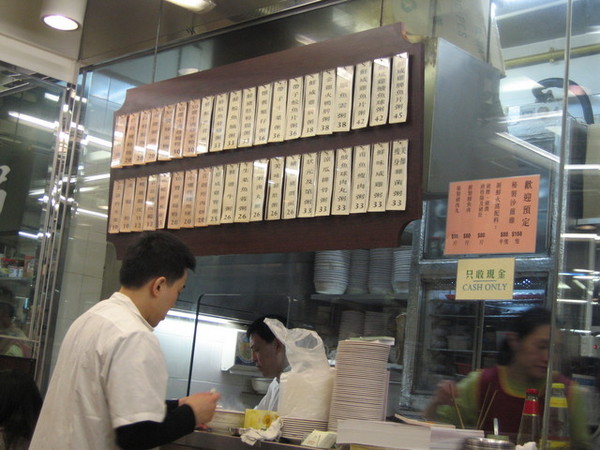 Congee is one of my fave Chinese-style comfort food, and whenever I crave for some, I will head to King Lee Congee in Wanchai for some TLC.
Their speciality is salted chicken congee, although King Lee does offer a wide variety of savoury congee. So what's the difference between salted chicken congee and normal chicken congee? Fresh chicken pieces are marinated in salt, ginger, and galangal overnight, and then steamed to nearly cooked the next day before added to the congee to simmer.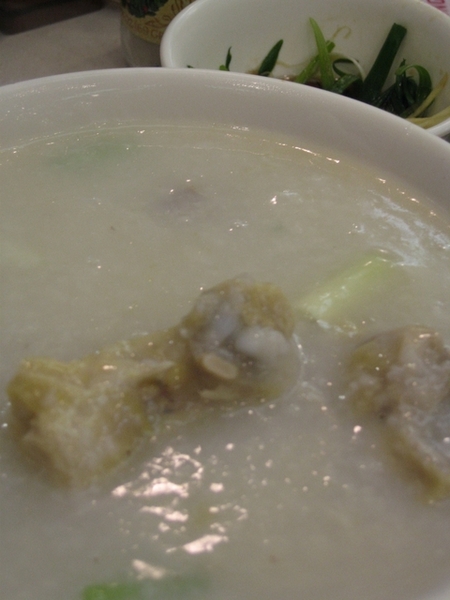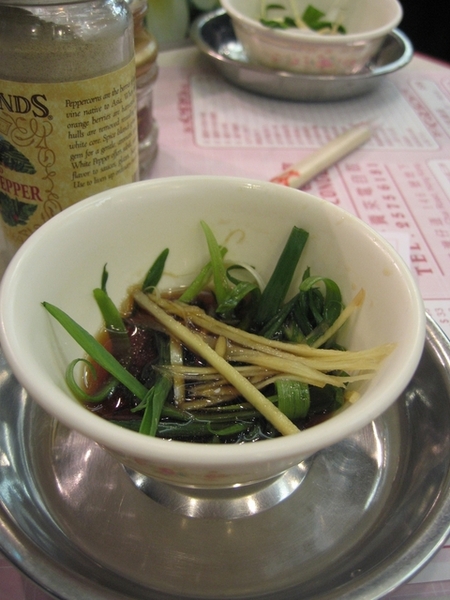 The result is tender and tasty chicken pieces, with the sweetness of the chicken flavour fully infused into the congee. The salted chicken rice comes with a small bowl of condiment that includes ginger, spring onion shreds, and soy sauce, adding a more savoury taste to the congee. The congee is also of topnotch quality - the type where it is so thick and creamy where you almost cannot separate the rice from the liquid. If you have a preference, you can request for a thinner or thicker texture. King Lee's congee is also MSG free, so would not leave you with an annoying headache afterwards.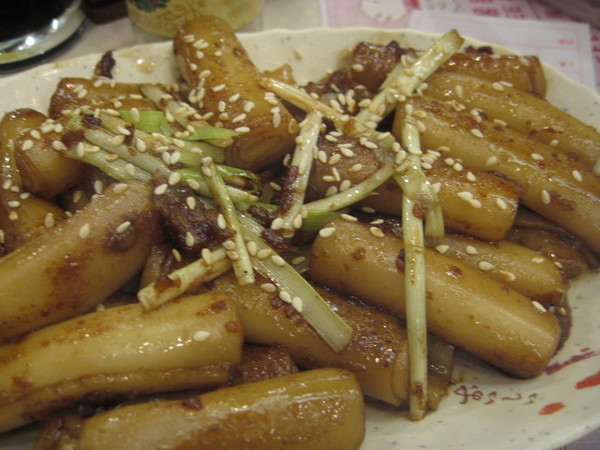 King Lee's congee is generously sized, and a bowl is almost enough as a meal on its own. However, A and I also ordered the cheung fun (steamed rice noodle rolls) fried in XO sauce as a side dish. This was so yummy that I contemplated getting a plate to devour all on my own. I love it when the cheung fun has an ultra-smooth texture that result in the rolls almost floating into your stomach. There was no filling, but it was good in a simple way. The XO sauce adding a kick to the dish, and I must commend the chef for not frying the cheung fun in too much oil. Needless to say, A and I fighted for the last few pieces of the cheung fun. =)
At this stage, hugely satisfied with the meal and with my stomach telling me that I was full, my mind kept instructing me to eye the plates of fried rice noodle on other people's table. I couldn't resist and ordered a plate of takeaway for my mom, just to get rid of the urge. Although I haven't tried it, it looked appetizing- the noodle was fried with veg and meat slices, and did not appear oily or greasy in the least bit.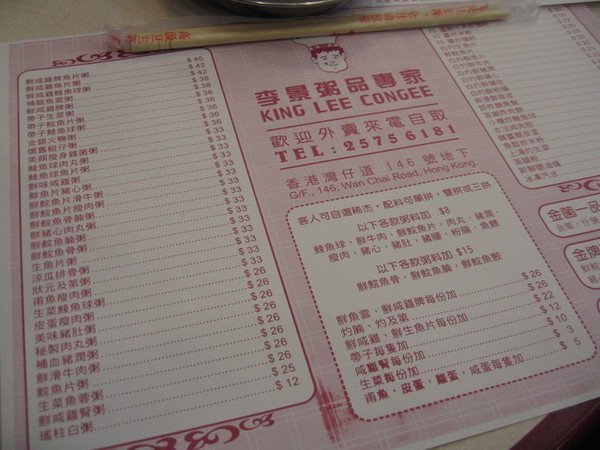 The elaborate prep process means that King Lee only offers a limited supply of the salted chicken congee daily, and latecomers would run the risk of soldout disappointment. I'd suggest having the fish or spare rib congee as a consolation alternative. While King Lee prices its congee at a premium to neighbouring congee places, the portions are also more generous. Including the takeaway rice noodle, the bill came to HK$100 for two, which is reasonable, considering the dedication of the owner and the chef.

李景粥品, King Lee Congee, 146 Wan Chai Road, Wan Chai