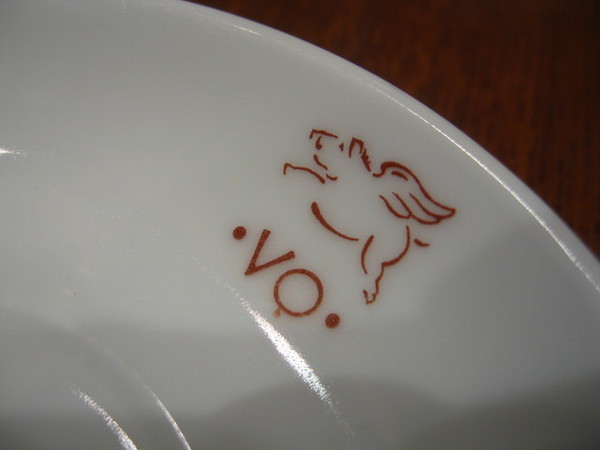 In spite of its spectacular view and delightfully Moorish decor, I never really took to Isola, and was glad when Via Quadronno, another Italian restaurant, opened its doors at IFC. Have been there a few times and thought it was pretty good, recently went back with B for lunch. I like the simple elegant design of the restaurant, with a small cafe area at the front, and wooden doors opening up into the more spacious dining area.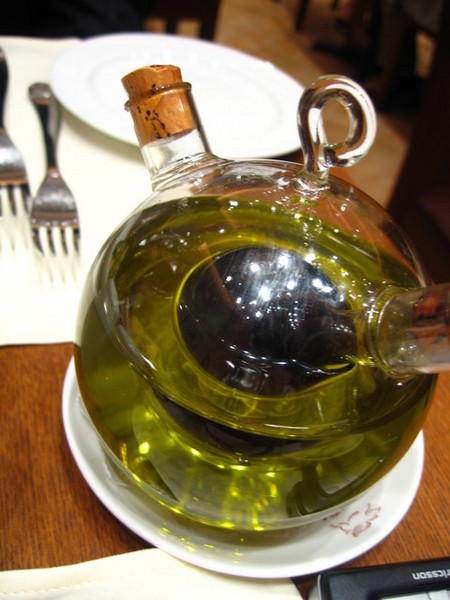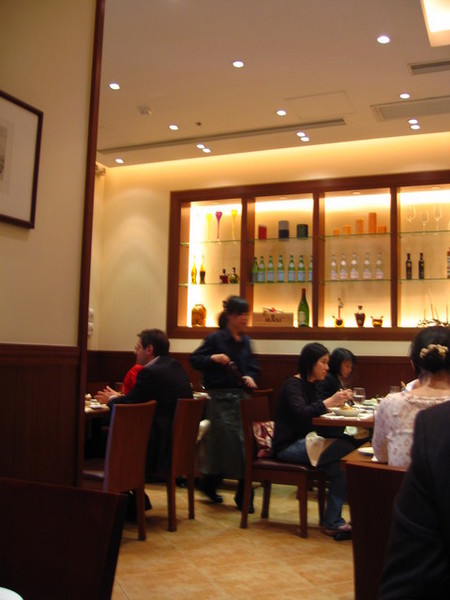 I nibbled on the yummy warm foccacia bread while browsing the menu. B went for the set of the day, I opted for a spaghetti dish from the a la carte menu.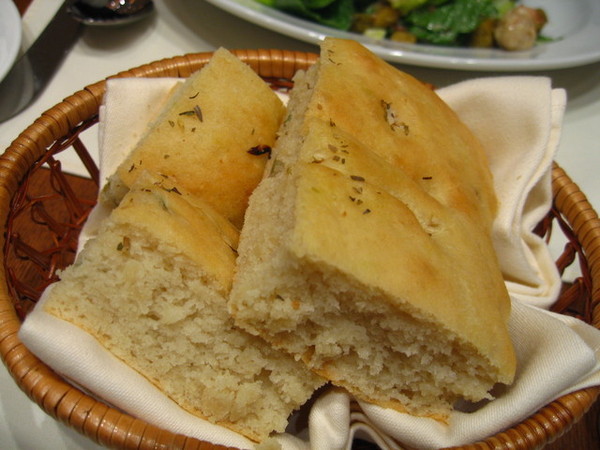 I liked the fact that VQ was generous with the chunky prawns in its set salad, which tossed with cos lettuce and croutons. Was told by B that it was fresh and tasty, although I did not fancy any due to my recent bout of skin allergy.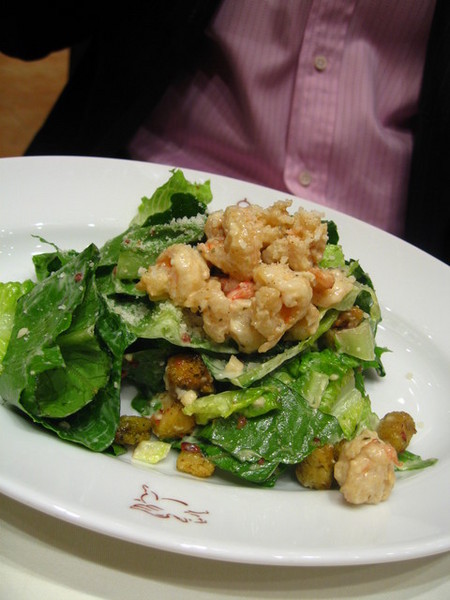 When I was younger (good ol' days), I could not understand why people would order pasta as their mains in restaurant. The reason being back then, not many restaurants served a good pasta - almost always over-cooked in a dull tomato sauce. However, as Italian food gains popularity, the standards have improved dramatically. Chefs have been bolder in the sauce making (not necessarily good!) and are more creative in terms of mixing and matching ingredients. More importantly, al dente is becoming a norm concept even amongst the mass market. The best pasta that I have tried so far is my friend's masterpiece of prawn linguine in spinach cream sauce. Sounds awful but tasted divine. Anyway, been rambling on~ back to VQ, my seafood spaghetti in lobster sauce received a thumbs up from me. It looked enticing with the bright color of the tomatoes and the portions huge and fresh. Spaghetti was al dente and the sauce was rich without overbearing the taste of the other seafood.B's lamb tagiatelle was also well received, although mine was defniitely the better of the two.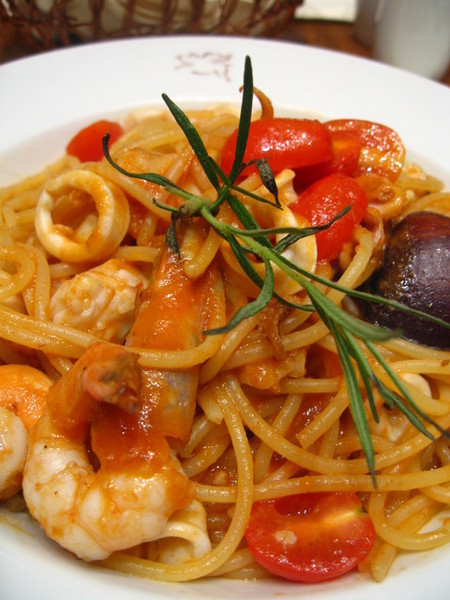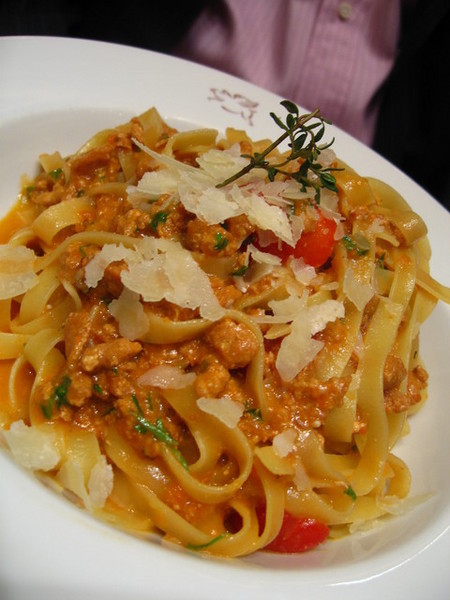 We rounded off the meal with a nice creamy and strong cup of cappuccino. These days, my colleagues actually buy their takeout coffee from VQ rather than Starbucks, even though the latter is much closer to the office. Everyone agrees Starbucks in HK just doesn't taste as good as in US/UK ~ could it be Maxim's has tried to localised this American name a tad too much?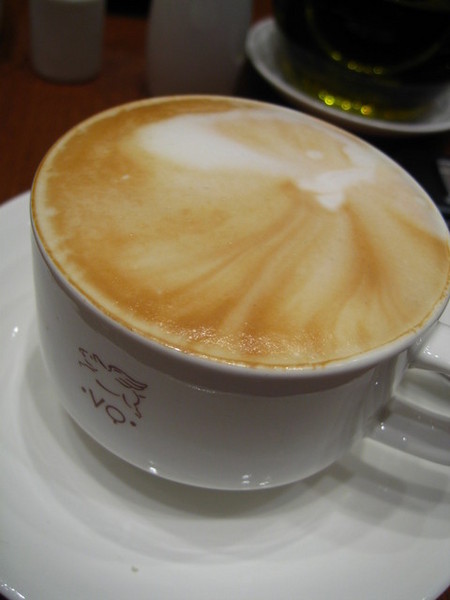 Our lunch was around HK$280 for two, which is actually considered reasonable in the IFC area, especially given such nice surroundings and relatively prompt service. VQ is also good for dinner, as the menu is less pricey than that of Harlan's/ Isola, and the atmosphere is less noisy than Union. However, to me, given that this place is so close to the office, I associate it to being a weekday lunch venue. Do believe that this could serve as a nice place for tea over the weekends.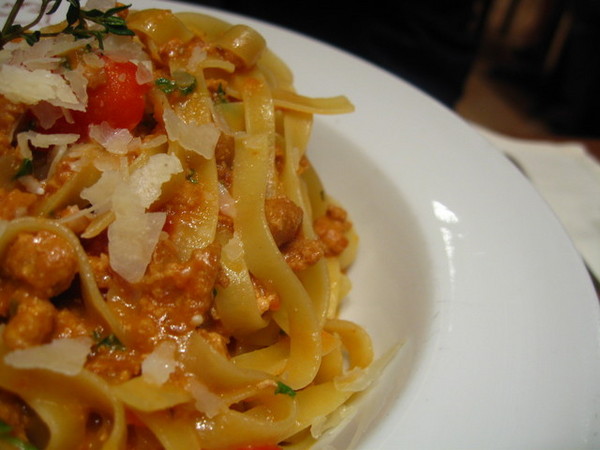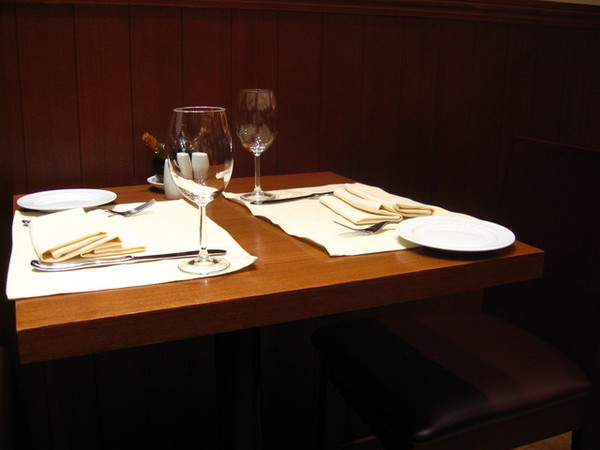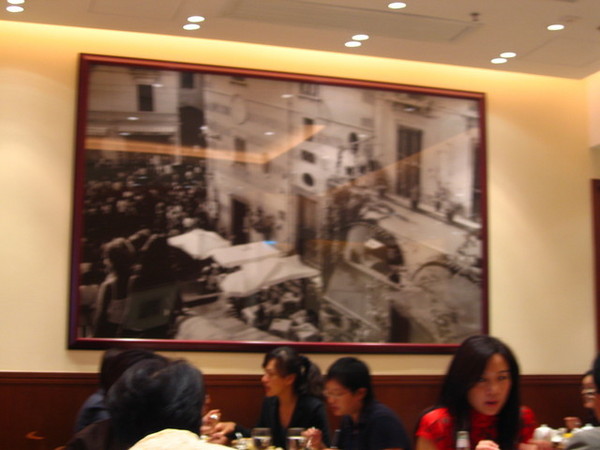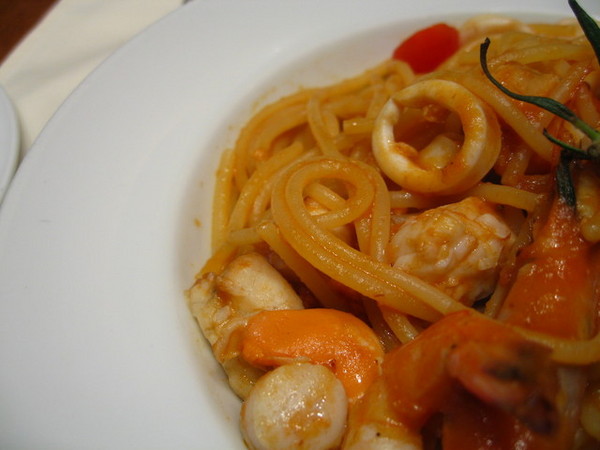 Via Quadronno, Shop 1015, IFC Mall, Central, Hong Kong