Since T and I were both exhausted from stress, we decided to spoil ourselves to pieces by indulging in a 5-star hotel for our relaxation weekend to Paris. After much rummaging through the web, she came up with two choices - the MO and the Park Hyatt. We decided on the Park Hyatt in the end, as I have stayed at the MO under its previous Royal Monceau name and did not take to the eery grand gold-panelled rooms. I absolutely adored the Park Hyatt Vendome on our visit - for its understated opulence.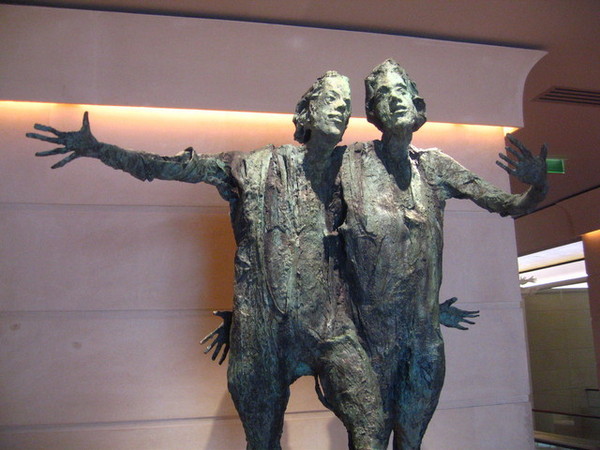 Park Hyatt pitches itself as the small cosy boutique hotel within an international context. One good distinctive feature of the Park Hyatt hotels is that they all have first-class location. For this particular one, it has one of the most exclusive and prestigious addresses within Paris - on the Rue de la Paix, which is right next to the Place Vendome and Place de la Concorde, where all the famous jewellery shops are discreetly located. It is also within walkable distance to The Louvre, the Opera, Place de la Tuillieries, and the shopping street of Rue du Faubourg St Honore.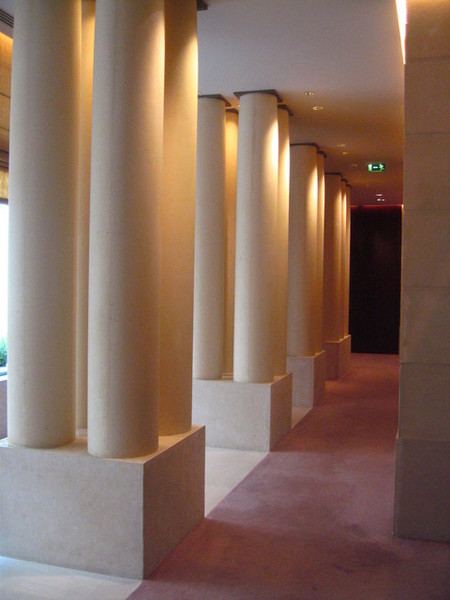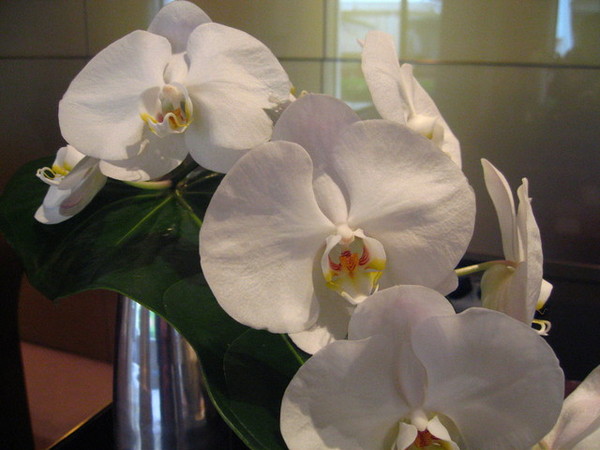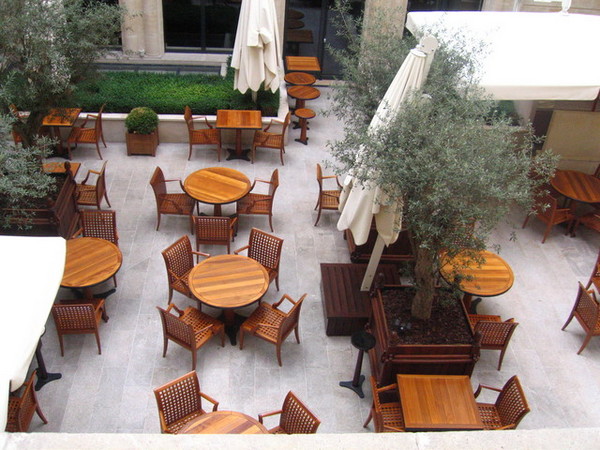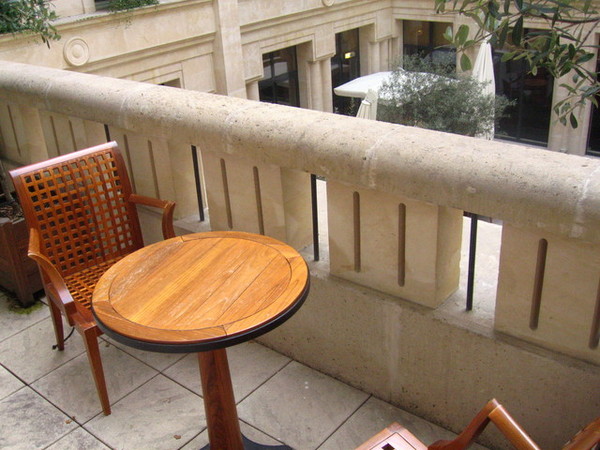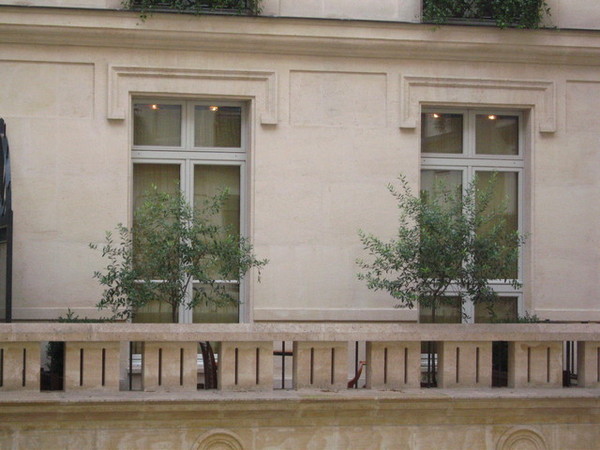 Ed Tuttle did a great job with Park Hyatt, and one could see touches of French classical architecture within the hotel's very comtemporary design. The mahogany and limestones went well with the colonnades and mud-earth tones used throughout the hotel, without it being overly dark and depressing. I think the two open courtyards definitely played a part in this, letting daylight shine through into the lobby area. Park Hyatt was cleverly designed in such a way that while you appreciate the beauty of it all, it felt like a comforable and warm place to live and relax in, rather than some high-end art museum. It was not surprising to find out that the designer is also in charge of the understated elegance of some of the Amanresorts.
Many famous contemporary masters' sculptures and works were on display - Ed Paschhe, Sam Gilliam, and Roseline Granet. Roseline Granet is being dubbed the modern Rodin, and her breathtaking Le Grand Couple en Marche sculpture is the one greeting you right at the entrance (the first picture here). Her craftsmanship was used throughout the hotel, making guest appearance as door knobs, lampstands, and bedside decoration.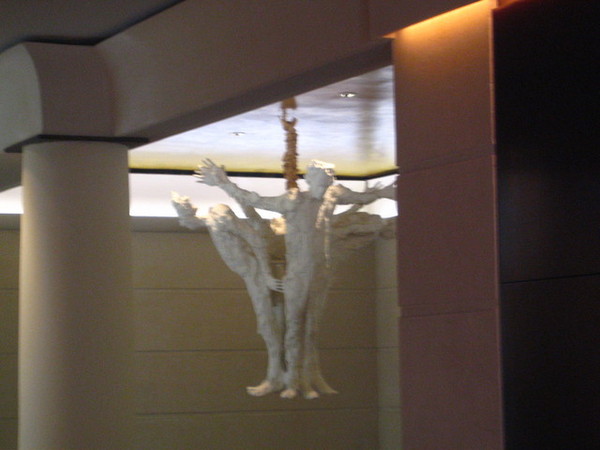 For those that know and have travelled with T, you'd know T's fascination with (peculiar) service and (interesting) demands. Park Hyatt's service quality was under close scrutiny here and must admit that it was pretty much faultless, attentive, discreet, and "no questions asked" even when some of our requests were a bit... shall we say troublesome. This high quality of service echoed throughout the hotel, from the front desk staff to the bartendar at Le Bar late at night, to the door staff that T fancies (!).
We were shown at least five rooms and swapped room once in the end. Due to its townhouse structure, the rooms on the first floor have the highest ceiling and lovely balcony seats overlooking the terrace. The top floor rooms were a bit squashed in terms of height, but Park Hyatt compensates for it by making these rooms a bit more spacious than the rest. Each room was unique in that the layout was slightly different, but the central art theme was always there. Was told that the suites facing Rue la Paix on the top floor have amazing views of Place Vendome... but they were all occupied on our visit so we didn't manage a glimpse.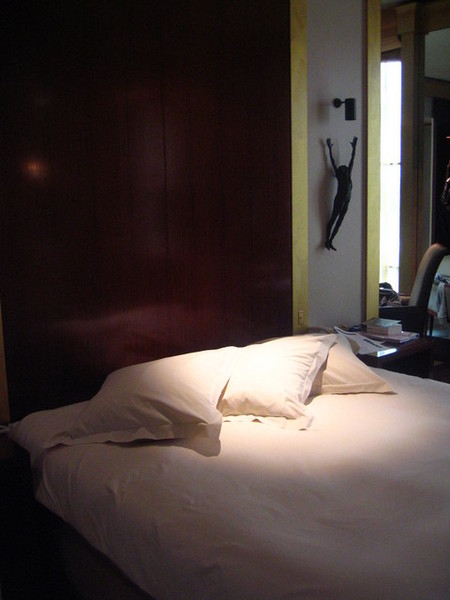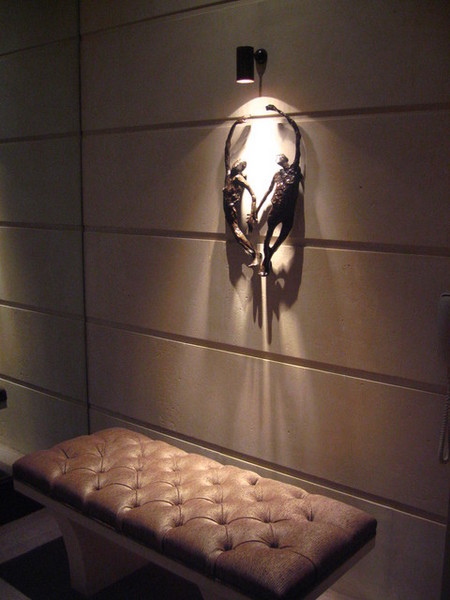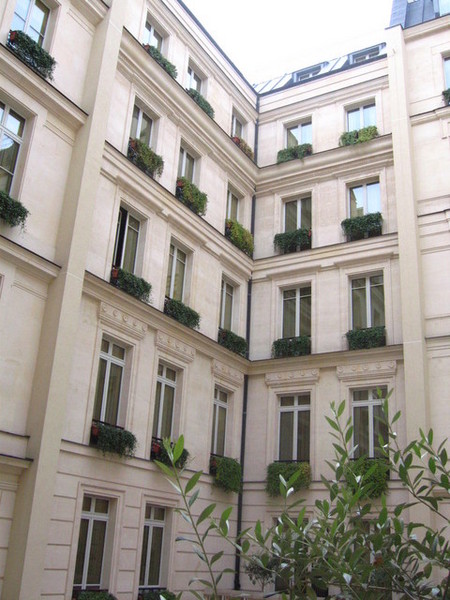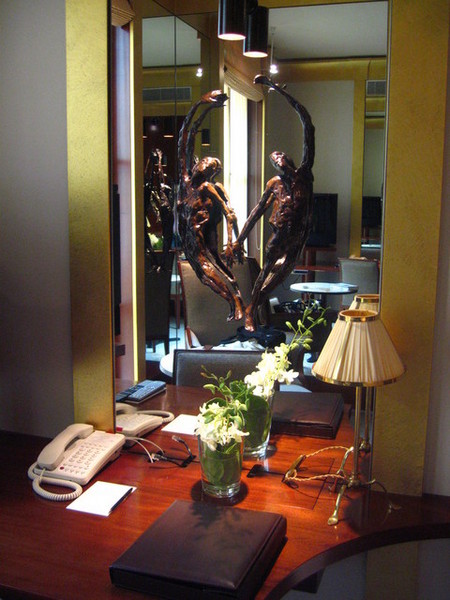 I particularly liked the bathrooms and how they were laid out - perfect for an indulgent pampering for soaking those worries away, it almost felt like we were in a spa somewhere. The toiletries were luxuries goodies from
Blaise Mautin
, both smelling and feeling delicious on the skin.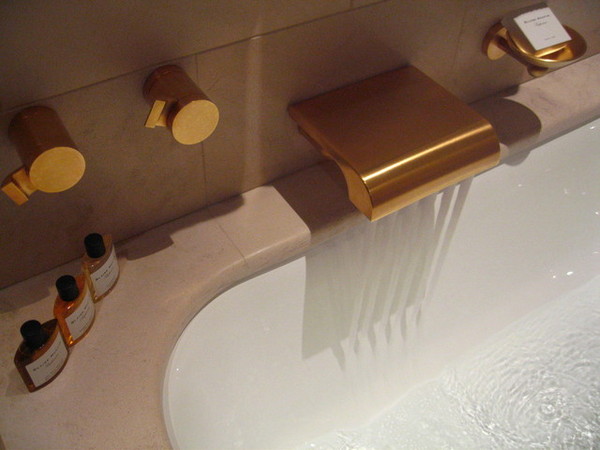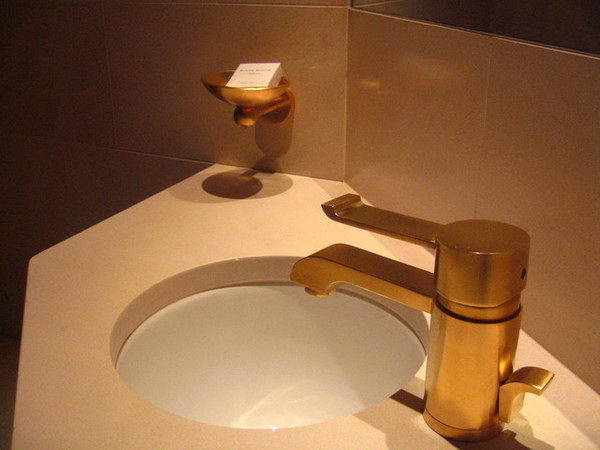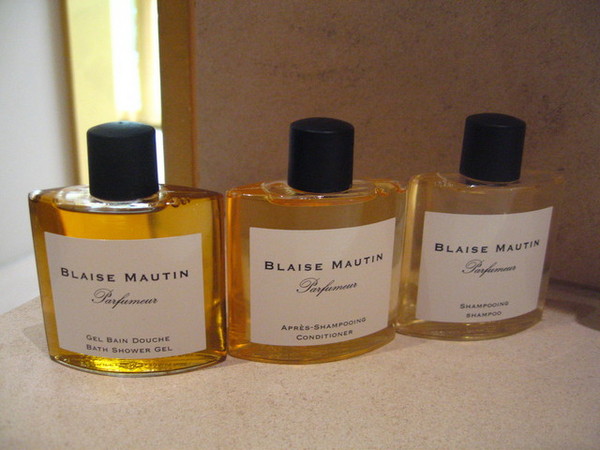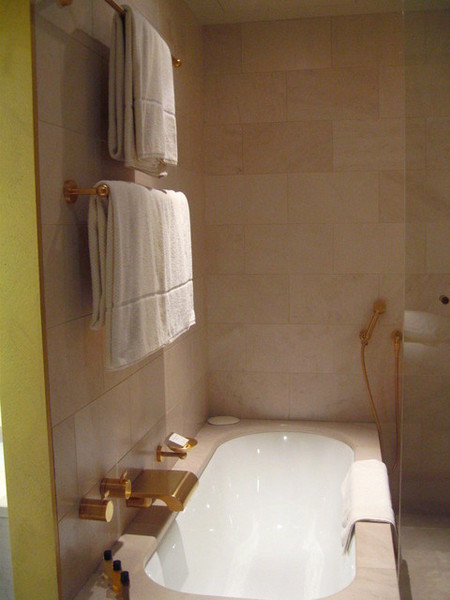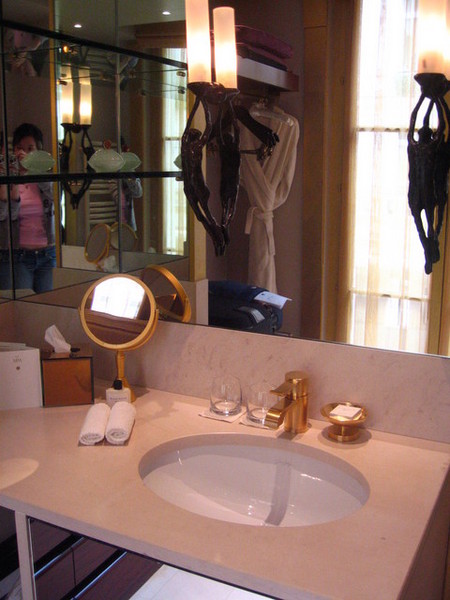 A quick tour around the hotel will show you that you shouldn't come here for the sports facilities, for it is very limited apart from a small but adequately built gym, and a boutique styled spa that we didn't have time to try out. Have read many rave reviews on Park Hyatt's signature restaurant, Le Grill, but sadly our stay was too short to include that into our trip. Having tried out the sumptious breakfast buffet, I have confidence that Le Grill should meet the high expectations. We spent a lot of time lazing in front of the fire place at Les Orchidees' lounge area, chatting and reading, drinking our expresso and cappuccinos. This was one of my fave spot at the hotel.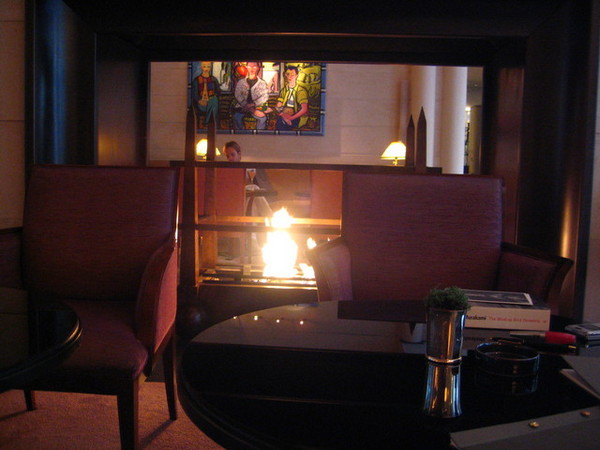 Some criticise the Park Hyatt chain for its similarly styled hotels across the world, for its lack of individual characteristics and flair. While I have not stayed at the other Park Hyatts, I could appreciate how the designer has blended in the local culture with the sophisticated laid back design that has become Park Hyatt's signature. 
The rates were outrageous, as one would expect in Europe. A quick check on the Internet sees a Park queen room costing EUR432 rack rate on a weekend. Courtesy of T, we got a special corporate rate that was below EUR300... so make sure you compare prices before booking. I think it was worth every single penny.
Park Hyatt Paris- Vendome

5 Rue de la Paix
75002 Paris
France