People in the office have been absolutely raving about Craft for some time. I liked Bizou, its sister restaurant, when I last went with HKFoodie, so been eager to try Craft out. I arrived to see a jam packed restaurant this particular Friday evening, luckily V got there in time to save us our seats. A has had a bad experience where they gave her table away even though she was only 5 minutes late (official waiting time was 15 minutes). I could see the chefs hard at work at the open-air kitchen at the far corner, where its signature open fire charcoal grill is located. Craft specializes in all types of chargrilled food – sirloin, fillet, ribeye, lamb chops, duck confit, pork loin and spring chicken. So avoid if you are not a carnivore, as the selection otherwise is rather limited.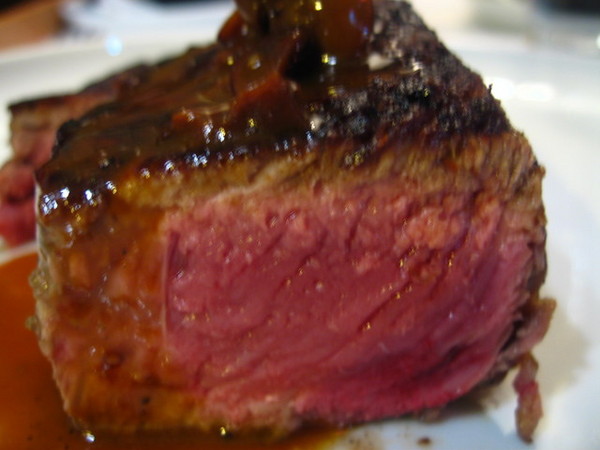 My biggest disappointment with this restaurant is its service – not only were the waiters few and disappearing, their attitude was rude. I could understand that the restaurant was operating at full capacity and they were a bit overwhelmed, but believed that this night is no different to any other night, and they should be a bit more pleasant to the customers. We waved in vain to get someone's attention, and once we ordered, we had to wait in infinitely for the order to arrive, be it a glass of wine or the bread basket. There were four of us and they only gave us three loaves of bread. Every time we tried pointing out what was missing (like only the shiraz of our order of warm water and shiraz arrived), they were unapologetic and just moved on to the next table without sincerely trying to follow up. We were not isolated in our poor experience, as we could see everyone was frustrated with the lack of service. Even though the warm bread itself was very good, must admit I discounted it given the pathetic service. Anyway, back to the food.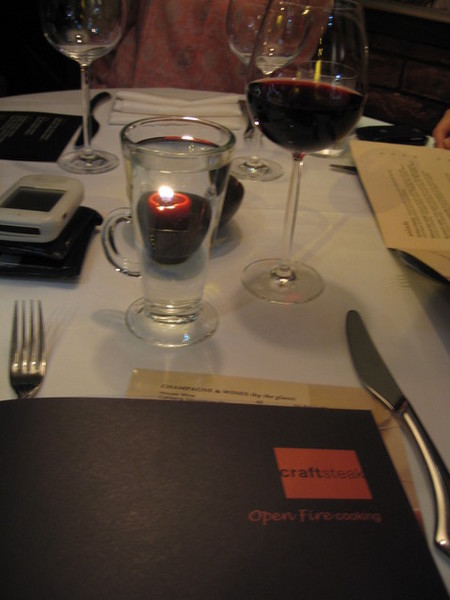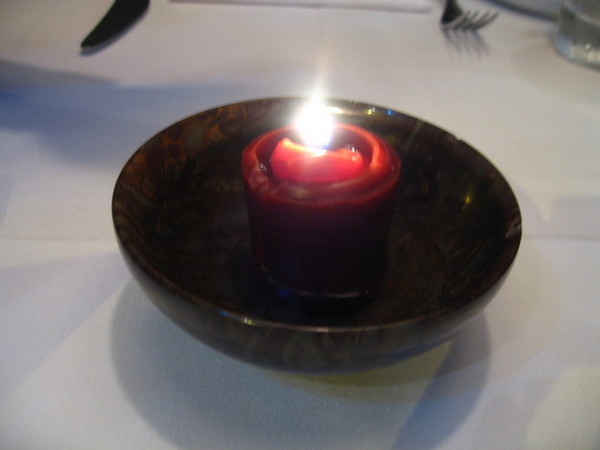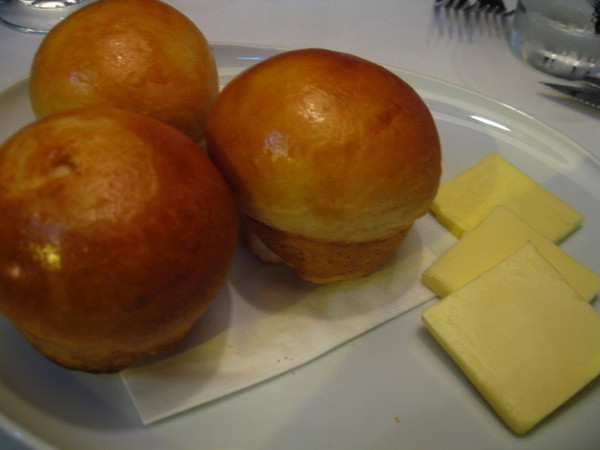 V and I were starving and decided to order a few appetizers to share amongst the four of us. Someone mentioned that the soup is quite average here, so we ordered a Steak Tartar, Prawn Cocktail, and Grilled Caesar. These arrived looking extremely appetizing, and they were. Raw beef is one of my favorite dishes, and this was seasoned reasonably well, a touch too spicy in my view but overall still one of the better ones that I have tried here in HK (Le Tire Bouchon nearby does a mean beef tartar, each waiter there mixes a slightly different sauce so it's always a surprise there). Instead of serving the prawn cocktail in a glass already mixed with salad dressing, here, huge fresh lightly poached prawns were served with romaine hearts and remoulade sauce on the side. Am normally not a fan of prawn cocktails but this was exceptionally good – simplistic but of good quality. Remember to dip the prawn in the sauce though, which makes all the difference. Instead of the normal Caesar salad that we are all used to, the one here is quite special – an entire romaine heart is charcoal grilled and served whole, with shaved parmesan cheese and Caesar dressing dribbled on top. We enjoyed all three dishes very much.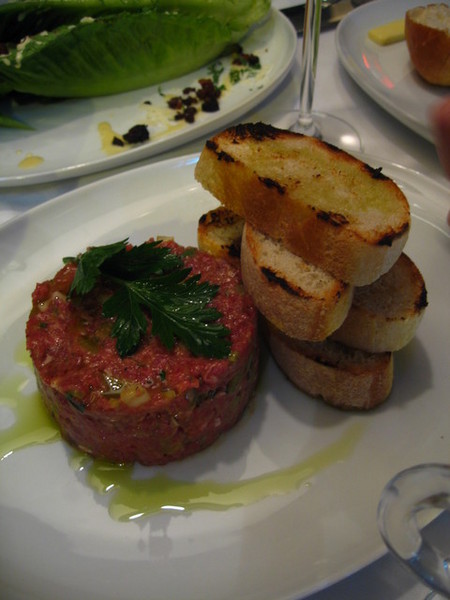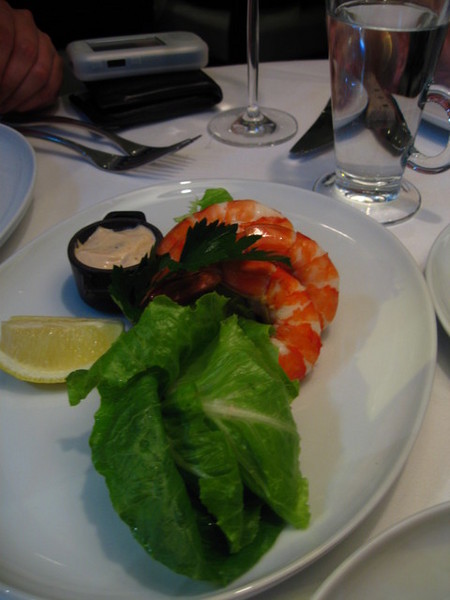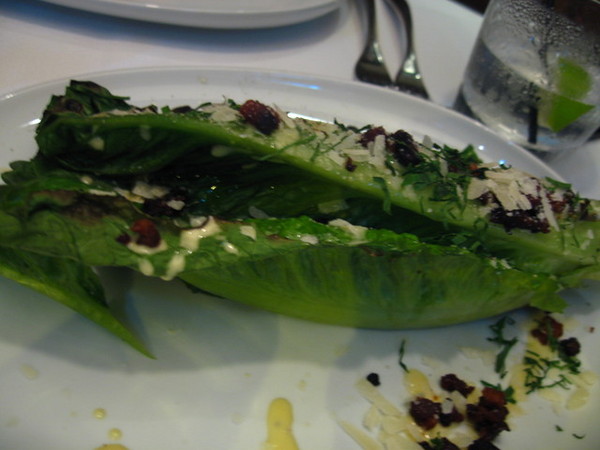 Then came the mains – being carnivorous, we all ordered beef. A, V, and I opted for the 9oz Australian fillet (HK$198), while L decided on the 12oz Australian ribeye. I tried some of L's ribeye, which was definitely the best of the bunch. Although we all asked for medium rare (A likes it medium), think the ribeye was best executed. Our fillet was too thin a slice and the charcoal fire was too strong, so the meat was not tender and juicy at all but a bit dry and too chewy. The ribeye was a lot thicker so was able to seal in the juice much better. I ended up finishing all my ribeye instead of the sirloin. The presentation was elegantly simple, which we appreciated.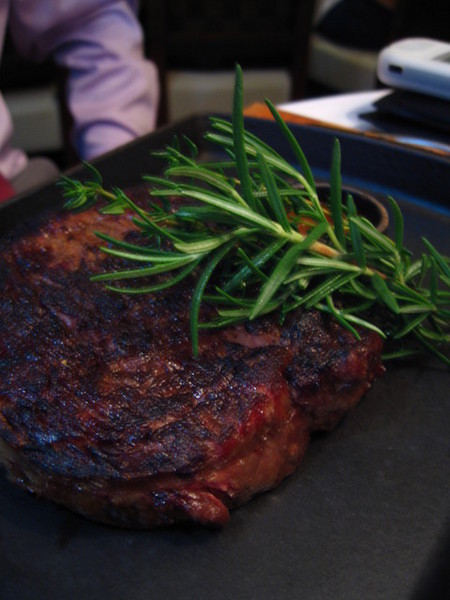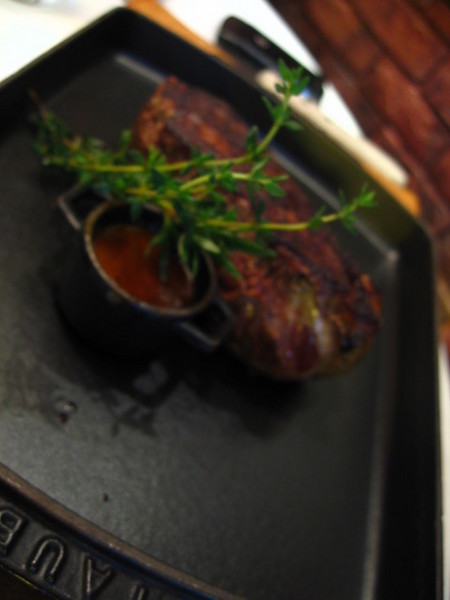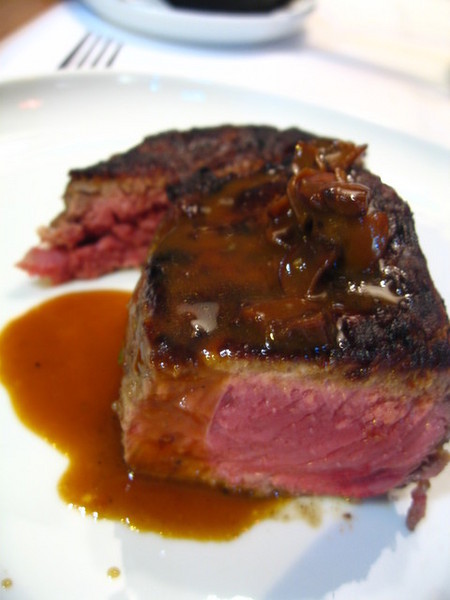 I was craving French fries with the steak but was told that Craft does not do such side dishes. So instead, we ordered a potato rosti and mushrooms. Both were very tasty, and I especially enjoyed the rosti which was crisp on the outside and not greasy at all.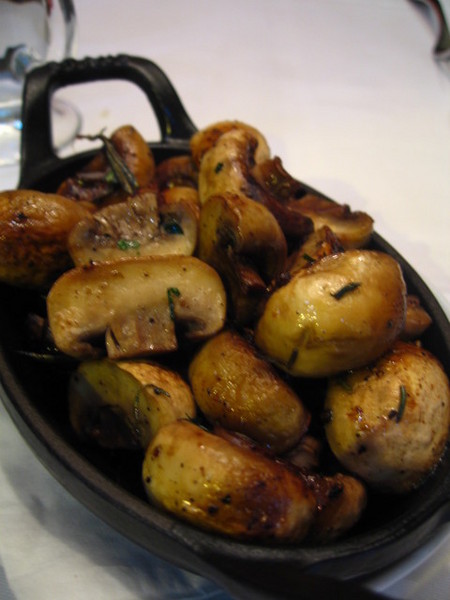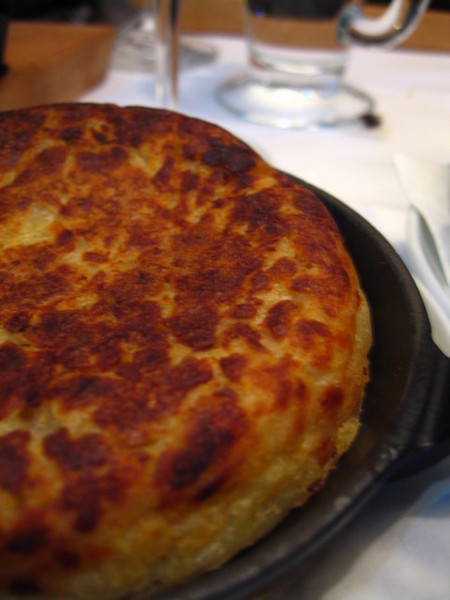 The dismal service meant we did not want to stay at the restaurant any longer than necessary, and we decided to skip dessert in the end. A told us we were not missing out on anything, because dessert here is quite ordinary. Dinner for four came to around HK$1600 including wine, which was not bad. I could see why E loves it here, for its plain simple cooking and reasonably price. However, I will not return until the service gets better because that totally ruins it for me. Oh and the wine was awful with a capital A. I could not even finish my glass of Shiraz, which costs HK$58 by glass. It might just be our bad luck though in our choice.
For those of you eager to try it out, would suggest going on Mondays, as Craft does a buy one mains get one free discount with asiaxpat.com (download the voucher there). Not sure however, how popular Craft is on Mondays and how likely you would encounter similar service as I did, but do let us know!
Craft, 20 Elgin Street, SoHo, Central, Hong Kong