Totally knackered after our late afternoon leisurely hike this past Sunday, J suddenly had a craving for the wontons in soup at Mei Mei Chu (Delicious Kitchen 美味廚) - so off we went to this long forgotten Shanghai family-style restaurant in Causeway Bay. This restaurant is probably one of the longest standing restaurants in this environ, which used to be called affectionately as the "Eat Street (食街)". These days, many of the old faves have been replaced by western restaurants as the developers try to make the area more upmarket. There was a quiet buzz when we entered the restaurant and luckily for us, no queues at the door. We were seated promptly by the efficient waiters.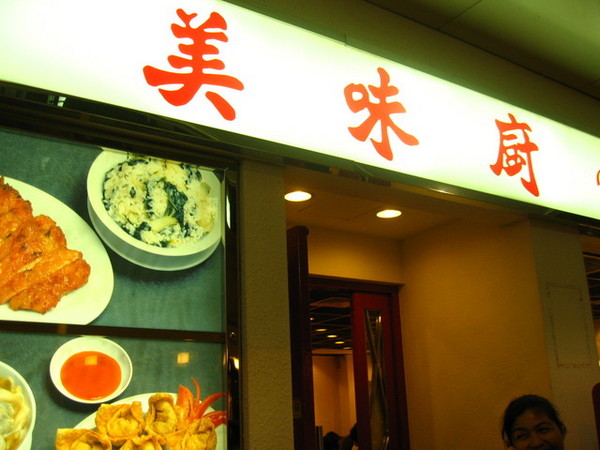 Thirsty from the strenous afternoon (or rather the hangover from partying for J & V), we immediately ordered a glass of cold soymilk to cool ourselves down. This was good as it tasted of soybeans and had the right balance of sweetness without appearing too watered down. The complimentary pickles were less appetizingly flavourless.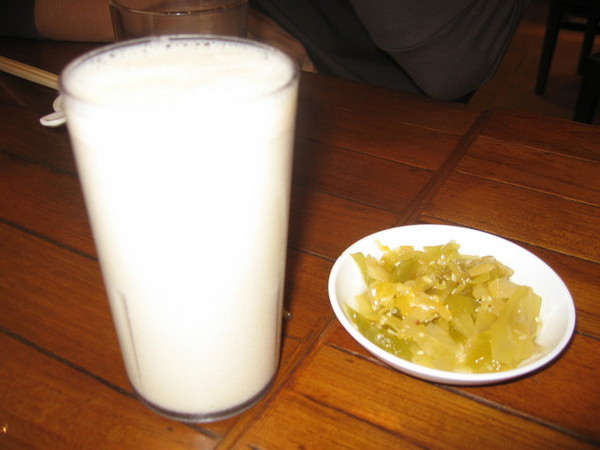 I began flipping through the menu and looked around at the daily specials that were plastered all over the walls. V stopped me immediately and said that there's no point in doing so - people only come here for its wontons in soup and the Shanghainese pork ribs, everything else is horrid. A look around indicated that he was indeed telling me the truth - no one was eating anything else apart from these two food items. I then started taking a glance at the set menus and was again stopped, was told that these are a rip-off. Checking against the menu indicated that again, V was right (which is rare ;p). Shanghainese pork rib served with vegetable rice costs around HK$30, a sweet  and sour soup costs around HK$35, and a set with the two costs around HK$60 - so one is saving only HK$5 and the soup apparently is not worth even HK$10. I decided to stick with the flow and adhere to J & V's wise word and ordered the Shanghainese pork ribs with noodles.
V's Shanghainese pork ribs with vegetable rice is served first and boy - did it look tempting! The pork was fried to a perfect golden finish in its batter and looked and smelled extremely welcoming. The meat portion was thick and moist and a generous portion of rice was being served. Vegetable rice always tastes really good, but in general it is a bit oily - the same here, but we didn't really care. As the combo was very tasty and inviting.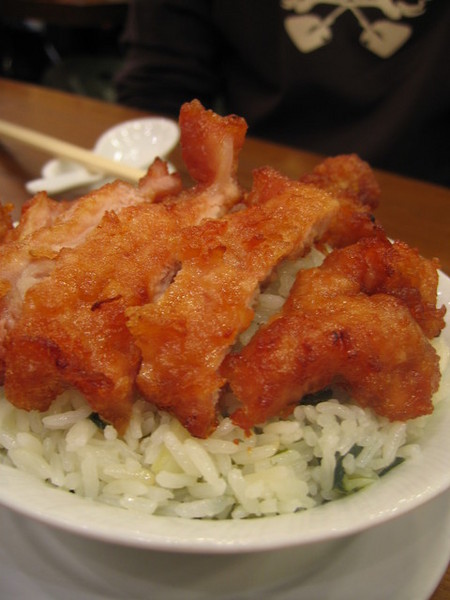 The wontons in soup for J arrived next and she graciously gave me one to try out. It was indeed of a better quality than most places. These were juicy and filled to the brim with pork and veggie. I suspected the skin was store bought rather than home-made, but it was of a high standard nonetheless, as it held the filling well, without being too thick. No wonder J specifically requested to come here.The portion was also rather generous as well.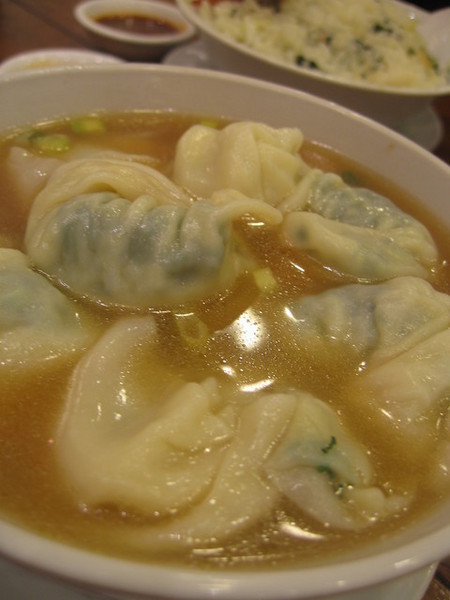 My Shanghainese pork ribs with noodles arrived last. While the meat is exactly the same as what V ordered, mine is placed on top of the noodles so was a bit more moist and tasted less oily. I really appreciate the slightly sweet seasoning which brought out the flavour of the meat. The noodles were however so-so, but who cares, as the pork was clearly the star of the show.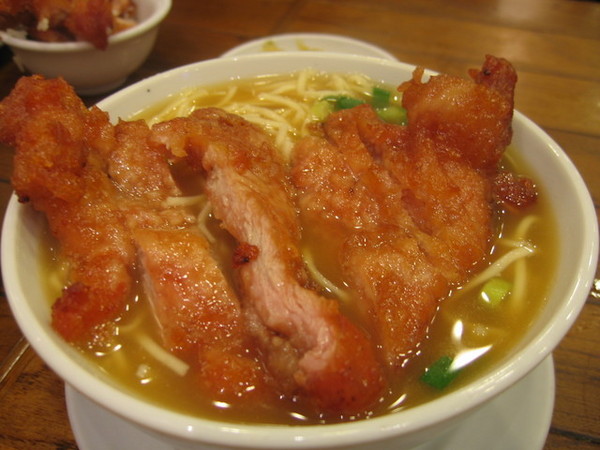 It was quite funny to see this couple sitting down at the table next to us and after flipping through the menu for ages in vain, they opted for the same dishes as we have - so there you have it. Delicious Kitchen is specialisation at its best - where everyone only orders the same two dishes. But be forewarned - I reckon they do use quite a bit of MSG (like most Cantonese places in HK)... as I downed four glasses of water that night when I got home. I'd probably return for its trustworthy pork ribs~ can smell it now... =)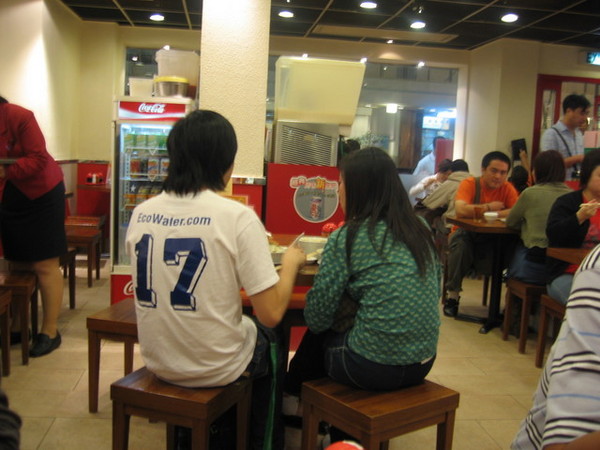 美味廚, 銅鑼灣加寧街 Delicious Kitchen, Cleveland Street, Causeway Bay, Hong Kong