When C told me that we were meeting at Oro 18 for lunch one Friday, my mind drew a blank – having never heard of it. He just told me it is on the 18F of the same building as Shanghai Association and Jimmy's Kitchen. Only when I arrived did I realize that I have been to this restaurant at its previous location near Yung Kee under its previous name (which escapes me now). Still considered an upstairs private kitchen, the restaurant is probably three or four times as big as previously, with a light airy, modern decor. Halloween embellishments were everywhere, probably in prep for the weekend parties.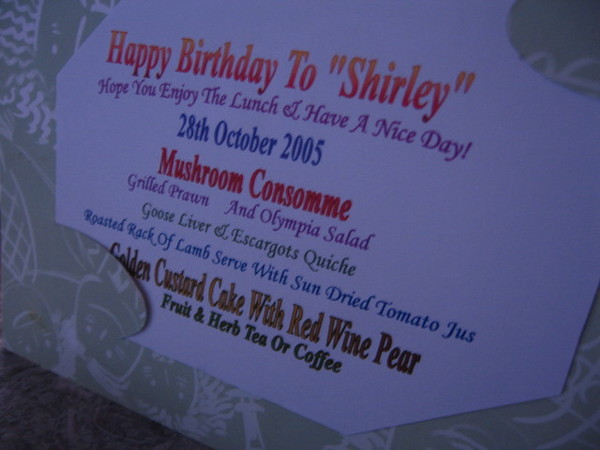 Oro 18 only serves a set menu that includes a soup, salad, appetizer, mains, dessert and tea or coffee. One has to order his or her mains beforehand, and C chose the lamb rack for me. The set is affordably priced at HK$130 (+10%).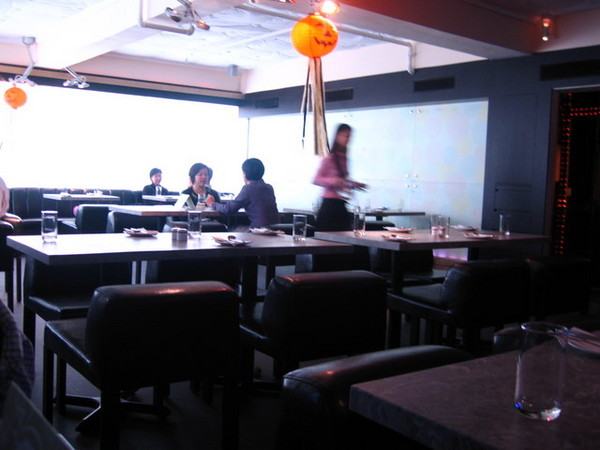 The first course of mushroom consomme was brought to us swiftly - this tasted much better than it looked, as the broth was savory and flavorsome. The herb sauce was also tasty and served well with the bread.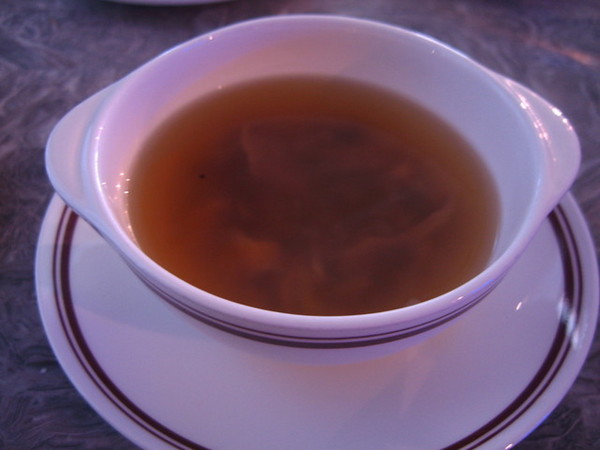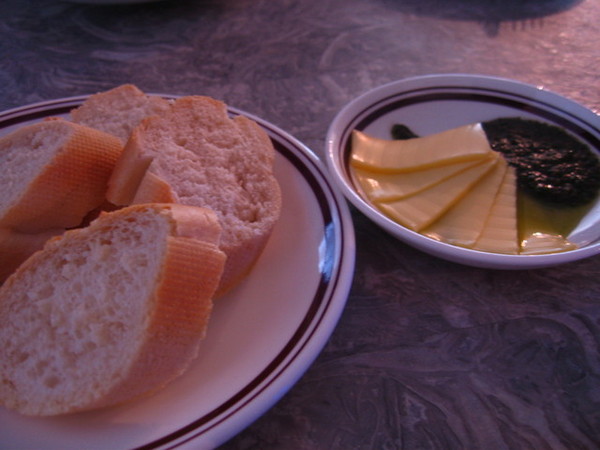 The grilled prawn and Olympia salad looked bright and inviting. The prawns were not the freshest that I have had but were still good, while I particularly adored the salad, which had bits of tangy orange mixed with broccoli and cauliflower slices, tossed in a light dressing of vinaigrette. This served as our appetite enhancer for the dishes to come.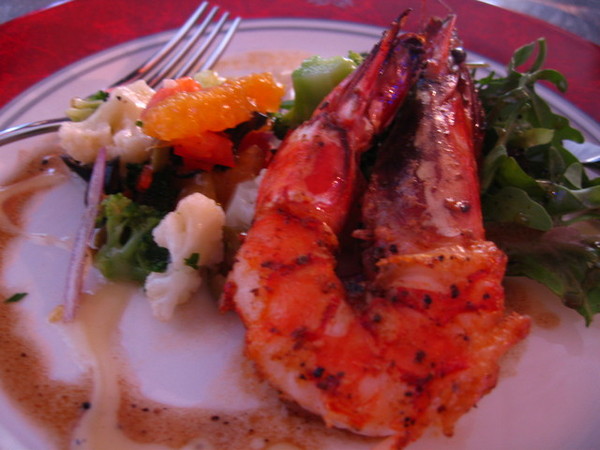 If we didn't have the menu placed right next to us, I would not have guessed that the quiche contained goose liver and escargots. The flavors were not very strong, although the quiche itself was surprisingly good. Moist and filled with lots of ingredients, it was also well seasoned and went well with the slightly sweet sauce. I enjoyed this very much as a normal quiche.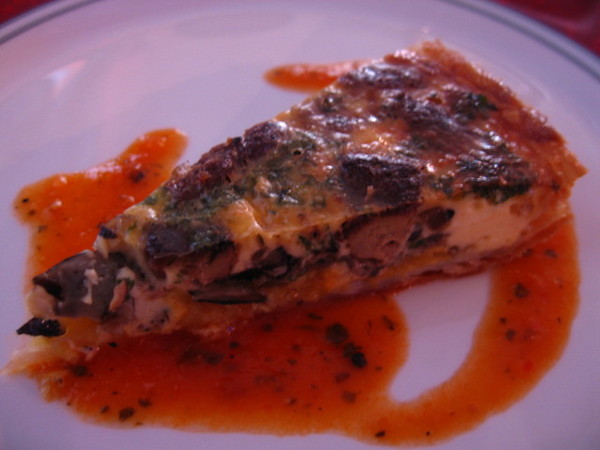 Next came the mains of lamb rack, which was thoughtfully laid out with a dollop of mustard and mint jelly already placed near the brim. The lamb was grilled to my liking of medium rare, although the layer of fat was too thick on both racks even for me. I did not particularly take to the gravy either.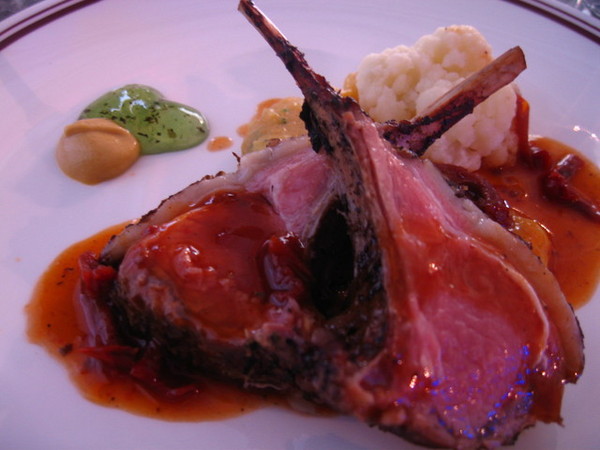 I like poached pear and how it was served in this case, with the custard cake. The slightly acidic aftertaste of the red-wine pear blended nicely with the custard tart. Think Oro 18's chef is particularly skilled in all things baked - both the quiche and the custard tart (sorry it does not look or taste like a cake) were of a high standard that I rarely see in similar restaurants.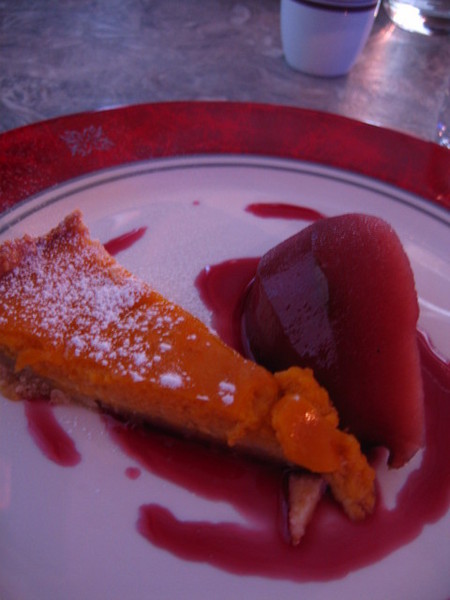 When I ordered a milk tea, C stopped me. He said that the fruit tea here is particularly good and is its speciality. However, I do not take to the daily special of strawberry tea so stayed with my choice in the end. His order of strawberry tea was served with honey and smelled delicately fruity. He said it was a perfect digestive aid to the heavy meal.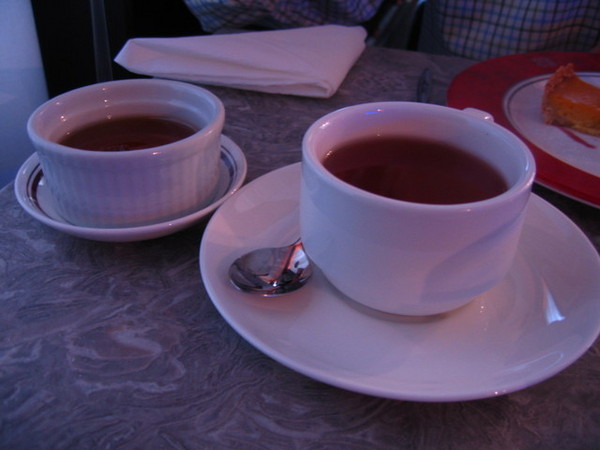 Interestingly, although I normally just have a lunchbox at the office, I managed to finish every single dish on this set menu. Yes I do eat more than the normal girl next door, but was surprised that I did not feel particularly full or heavy afterwards - it was just right. Perhaps it is due to the way they mix and match the dishes. It was definitely better than I expected, and I'd probably come back with other friends for their celebrations. (No, my birthday is not on Oct 28th, it's just the day we had lunch was Oct 28th~ thanks to my friend for his thoughtfulness!) But it does take a while for the waiters to serve and for you to savour every dish, so make sure you have a long lunch hour before you make the appointment.

For HK$130 + 10%, this was good value for money, esp when compared against the exorbitantly priced chi chi restaurants near where I work!

Oro 18 continental cuisine, 18F South China Building, 1 Wyndham Street Central, Hong Kong
(The reverse of the namecard says Oro Chillout Club, so I guess it also functions as a bar/club at night)