I always make a point of visiting Laduree whenever I am in Paris - their macaroons are still some of the best that I have every eaten - and so adorably cute and dainty they are. I always wish that I could buy in bulk and bring these lovely morsels back home as souvenir, but have been prevented from doing so by their short shelf life. We drooled over the gorgeous display at Laduree's shop on Rue Royale, which is its original that was created in 1862.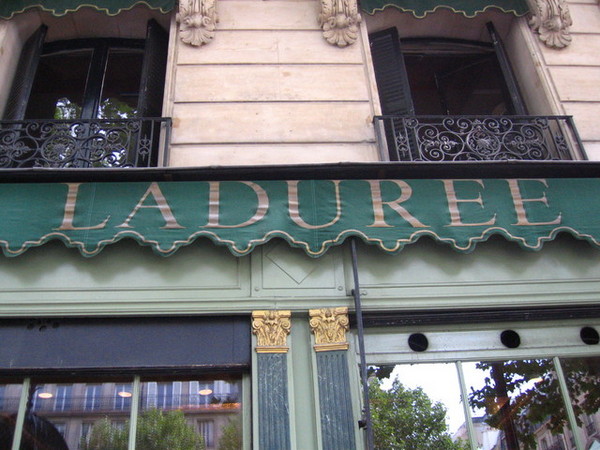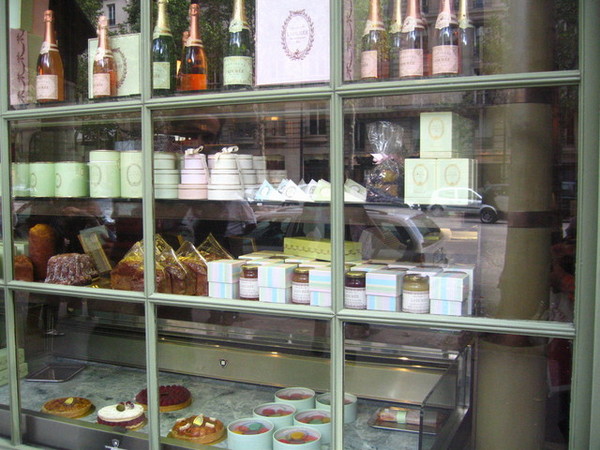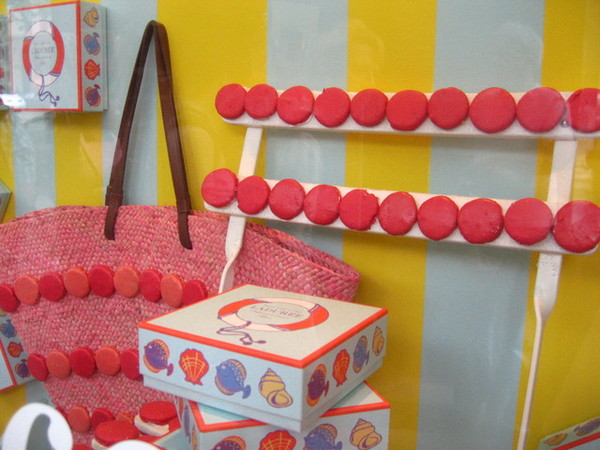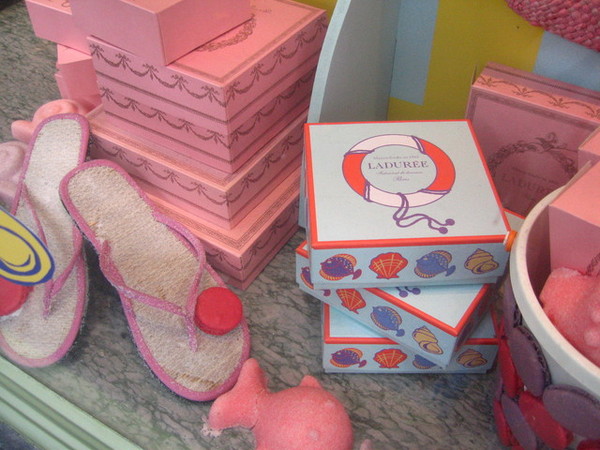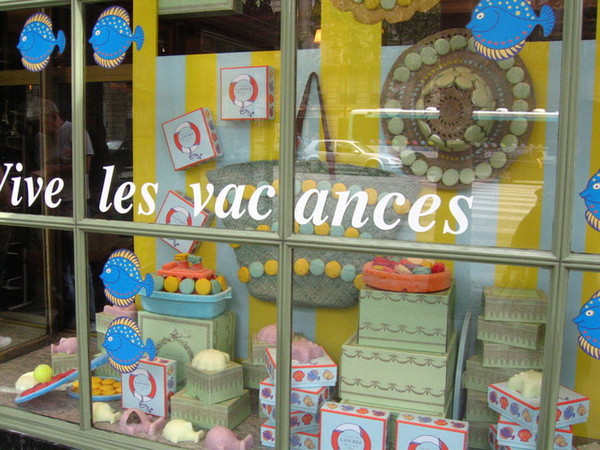 Many people proclaim they don't like macaroons at all, because these look artificial and are sickly sweet, the texture is also weird, as if it were half baked with the middle bit chewy and the edge hard and crunchy. I tend to agree - in general that is. It is so difficult to master the art of good macaroons that most of the ones that I have eaten in Asia are quite horrid. In fact, even Le Gouter Bernaudaud, the tea salon in IFC1 that hails from France, doesn't make good macaroons - too sweet and hard in my view. But I have never been disappointed by the ones I have had at the Laduree tea salons. The ones here are always crisp on the outside and smooth and soft on the inside with the subtly flavoured ganache, and most importantly, it is never too sweet. For those interested in The story of the Macaroon, you can check it out on Laduree's website.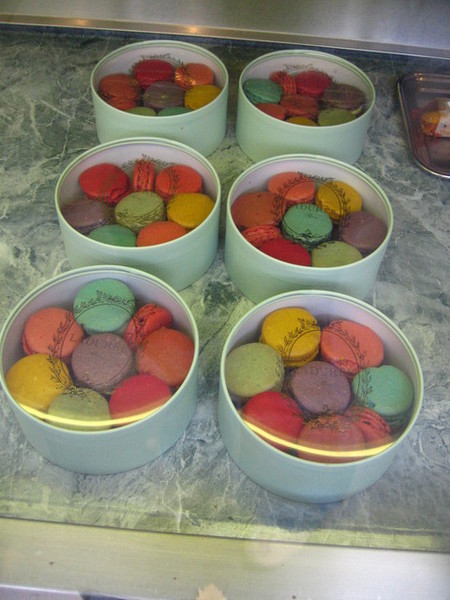 We decided against going into Laduree's flagship tea salon as the queues crowded with tourists were incredible - it'd probably take us at least an hour before getting a table. Instead we made our way to the Printemps, which has a lesser known Laduree tea salon, frequented by the Parisiennes on their shopping trips. This is the branch that I visit in general, and we were pleased to find that our wait was less than 5 minutes for a table here.
In addition to the macaroons, Laduree also excel in cakes and pastries and other delicatessen. However, having just had lunch, we couldn't really fit in that much and opted to share some macaroons instead. For our afternoon tea, I ordered the "The Earl Grey Fleurs" while T had the "The a la vanille". While the two were very different, we liked them both very much. Mine was very fragrant and exquisite with a hint of bergamot while T's was extremely fruity and strong. While sipping on our tea, we waited eagerly for our show of the day to arrive.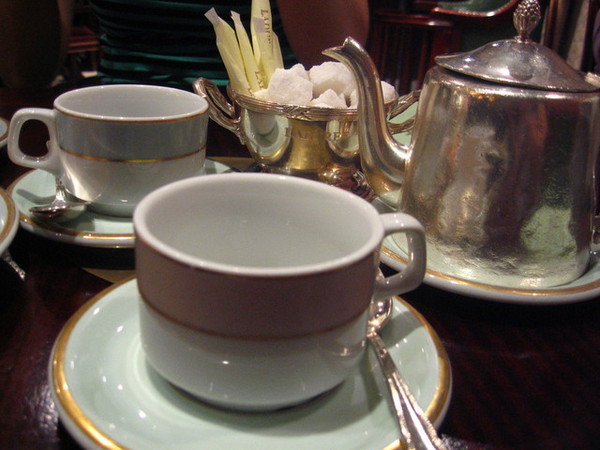 We decided on the "Le mini macaron au choix" - an assortment of four mini-macaroons, instead of the big normal size. We chose pistache (pistachio), petales de rose (rose), cafe (coffee) and framboise(strawberry) -flavoured ones. These were divinely delicious. I enjoyed the pistachio one with its nutty flavour the most, and thought the strawberry was also scrumptious. The coffee was a bit more common and the rose' hint of flavour was a bit on the weak side. However the texture was absolutely perfect, with the right balance of crispness and softness at the same time in your mouth. This is the reason why I only eat macaroons at the store instead of buying takeaways.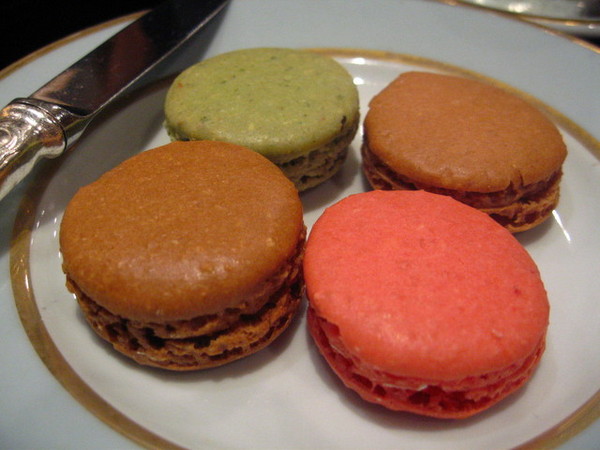 Call me quaint but part of Laduree's appeal for me is its charming Parisienne tea salon decor with the enchanting use of pastel and bright color contrasting on the darkwood background. Totally captivating, I feel like I have stepped back in time, or more appropriately - time has stopped!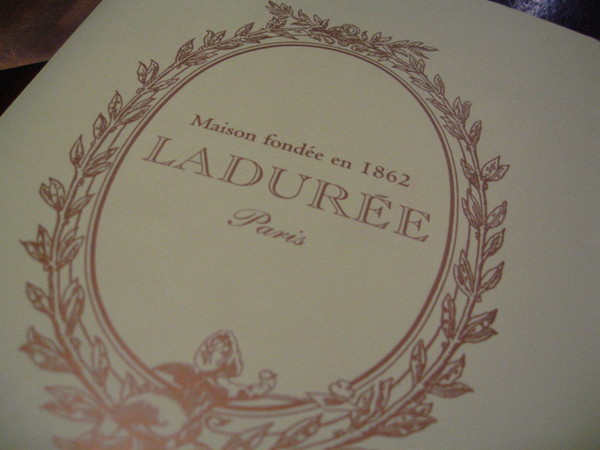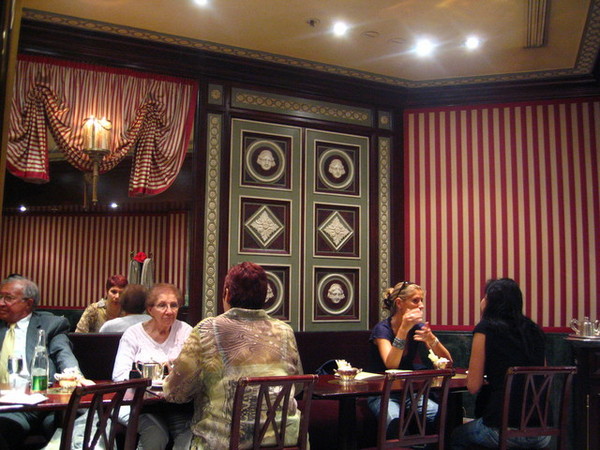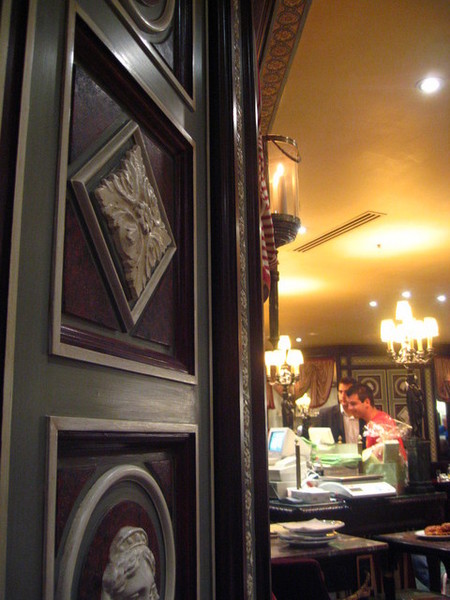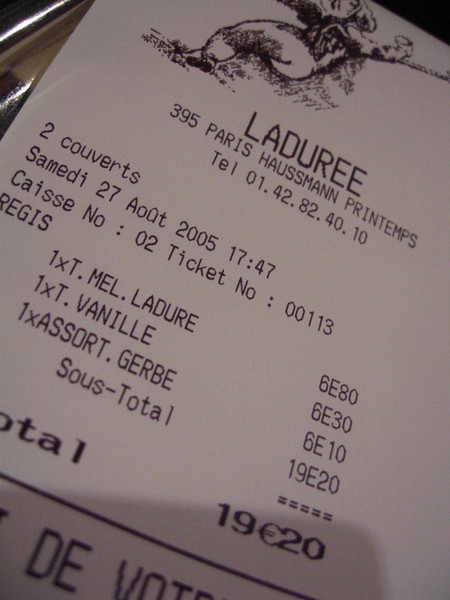 Tea for two came to EUR19.2, which is not cheap but macaroons are an extremely time-consuming creation, and are in general priced at a premium. The precise amount of almonds, eggs and sugar is required to create the perfect macaroons, and once done, are put aside for 2 days to achieve a perfect texture and flavour, according to Laduree. In addition, the ganache filling is vital to how delicious the macaroon is, as a lot of places use artificial flavouring that not only does not taste real, but uses too much sugar to overcome the fake flavour. Read that London is blessed with its own Laduree tea salon in Harrods, which now also boasts a very popular Krispy Kreme. Sigh~ wonder when the craze will finally catch on in HK? Know that macaroons are already extremely popular in Japan and are creating tides in Taipei... hopefully we will get the same soon too!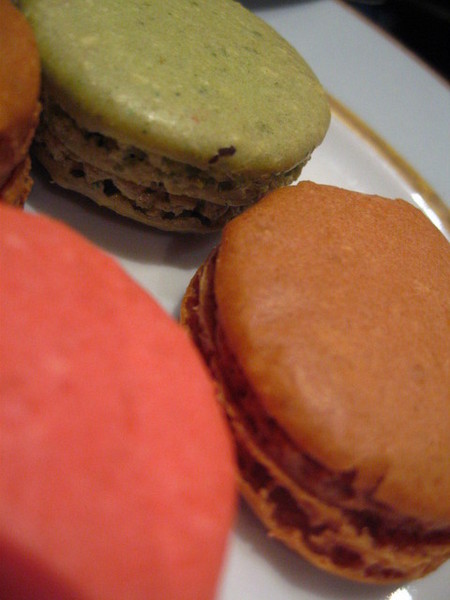 Laduree

16 rue Royale, Opera/ Grands Boulevards
75 avenue des Champs-Élysées
21 rue Bonaparte