Have always considered Cafe Pumpernickel my neighbourhood cafe, and was initially surprised to find that so many people know of the place, and actually travel miles to Tin Hau to visit. It has become so successful that there are branches now in Causeway Bay and Admiralty. Its bread is its drawing factor, and deservedly so.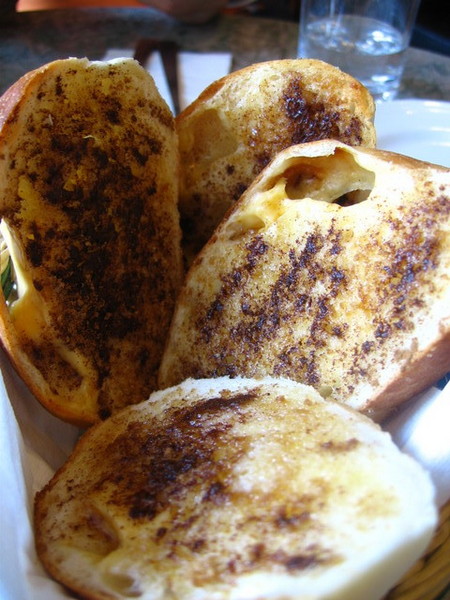 When I first came back from London, when people talk of buying bread, they normally refer to the neighbourhood Chinese bakery stores, which stock white/brown bread and also the Cantonese style buns, like sausage buns, pineapple buns, and creme puffs~ oh not forgetting egg tarts. Very rarely could one find the variety of loaf that one gets in London - baked with herb and spices, or kneaded using a variety of grains. It would not be an exaggeration to say that Pumpernickel should be credited for introducing Western-style bakery to the masses in HK.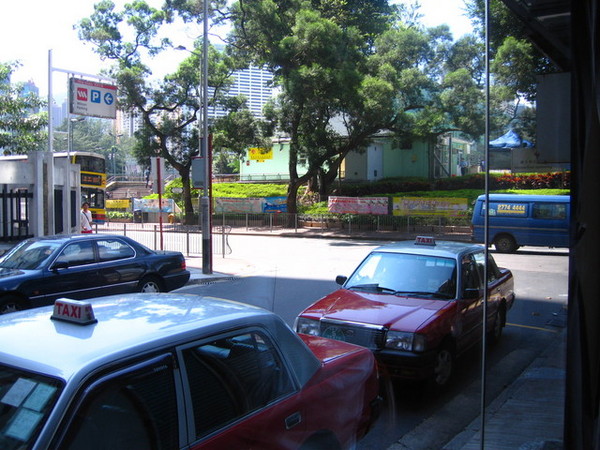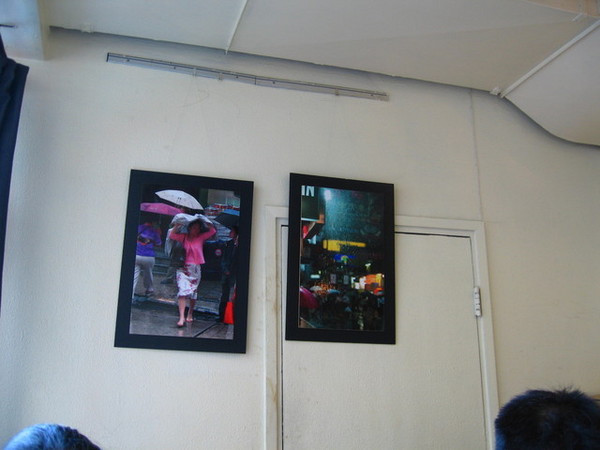 It all started at this small cafe in Tin Hau, located close to the Victoria Park. Pumpernickel was started by a lady who is crazy about bread and was experimenting with making various types of loaves. Everything was home-made rather than store bought. As her technique got better, more and more people came. I love the bread here, although must admit that not every variety is good, so it is more a trial and error sometimes, but would still credit the owner for her dedication and passion. Each day Pumpernickel would prepare three to four types of speciality loaf, and also a small selection of muffins. We headed there around twelve for a light brunch the other day.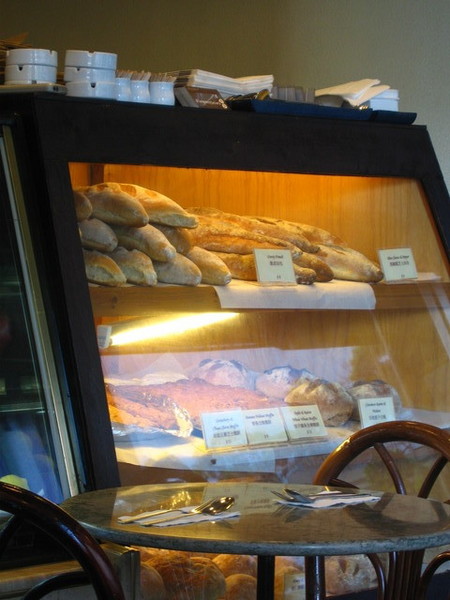 In addition to the bread, Pumpernickel also offers three to four types of pasta or main dishes, in addition to salads and sandwiches. Having eaten breakfast, I decided to just order the house speciality cinnamon toast, which was gorgeous - lightly toasted and full of flavour, I easily finished the whole basket.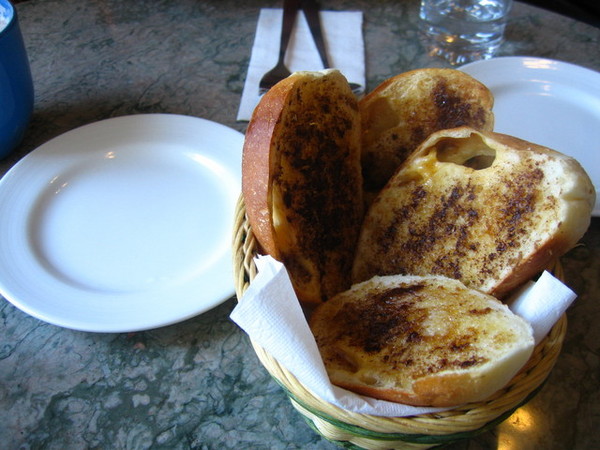 While I didn't try A's egg-white omelette with ham, it did look very appetizing. I had a slice of his toasted ciabatta bread, which was very different to my toast in texture and taste, but delicious nonetheless. Was told the omelette was very tasty too. I appreciate their efforts at wholesome and healthy eating, with the option of egg white omelette.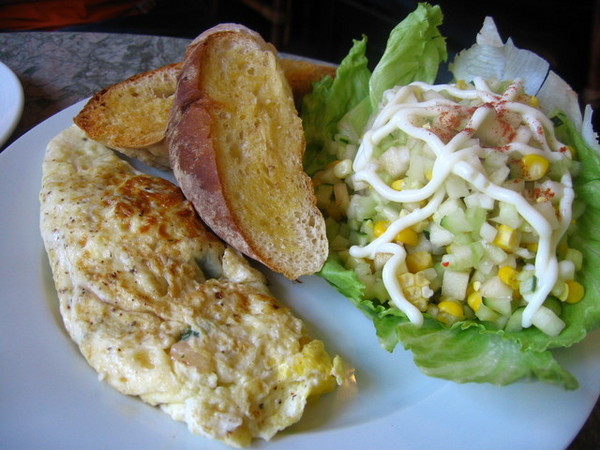 T's tuna and tomato cheese melt was not only very attractive in looks, but also smelled delicious. Notice it is a different kind of bread yet again.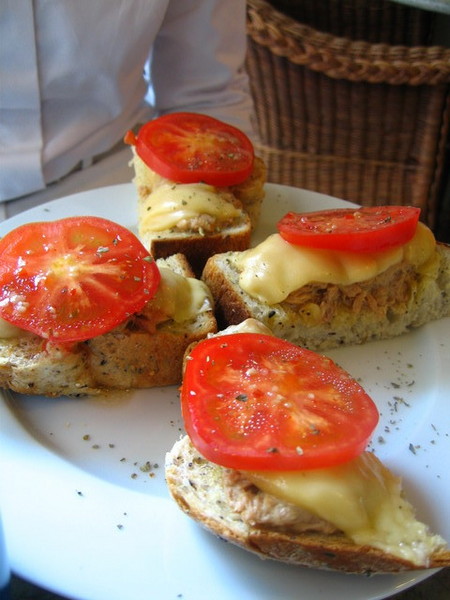 The drinks were less of an awe factor, but our mocha and chocolate also tasted good.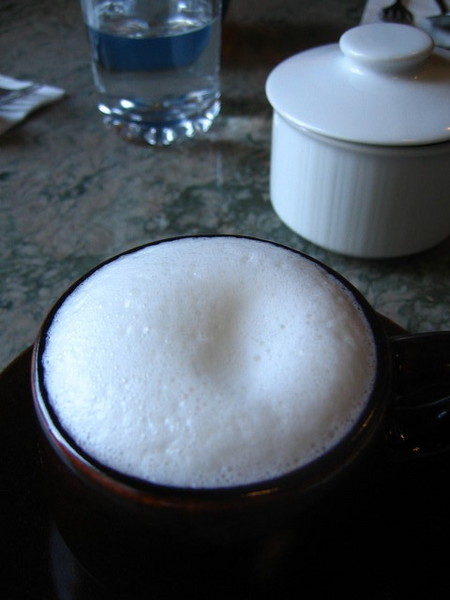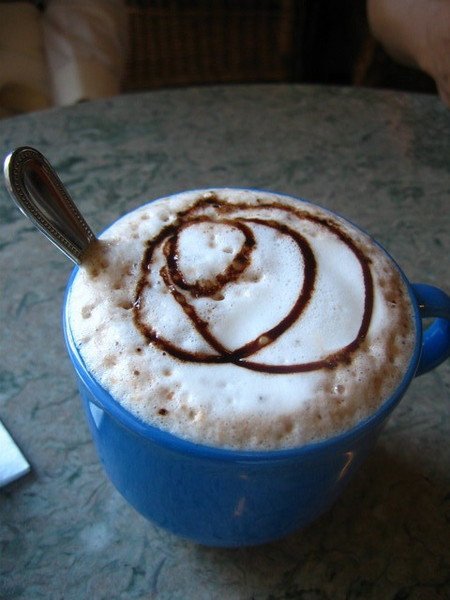 Felt that my having only a few slices of toast (albeit HUGE) justified my ordering a cake from the display~ deliberating for the longest time between the chocolate fudge and the carrot cake, and decided on the latter in the end. Somehow, I could never resist the icing on carrot cake...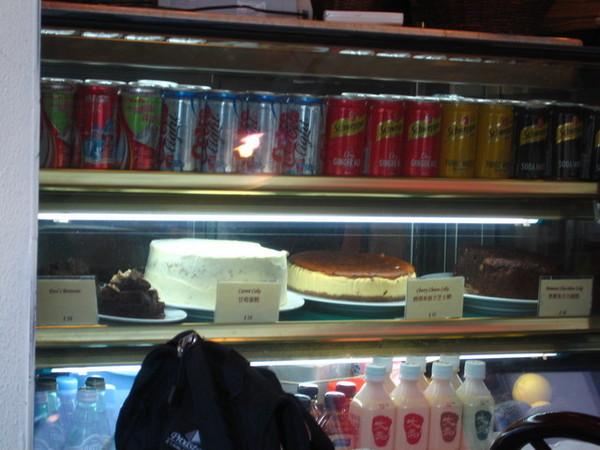 This was very well-made, with the carrot cake still moist and actually tasted of carrots, unlike the store-bought variety. The icing was done extremely well, without being too stiff and sickly sweet. I gave it two thumbs up!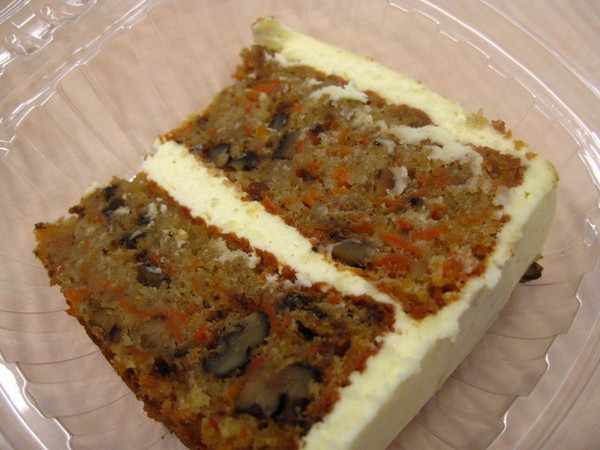 The cafe was buzzing with people all day long, with many people coming in to buy loaves of bread to take home. It is one of those places where the atmosphere is extremely relaxed and laid-back. Even though seating is quite limited (only seven to eight tables) the waitresses were extremely friendly and would not hassle you to get your bill so as to free up the tables. A trusted neighbourhood cafe. Best time to go is either early in the day time (open for business at twelve on weekends) or mid to late afternoon.
Pumpernickel
. 1A Lau Li Street, Tin Hau