Having been in fashion for some time now, I have rarely explored the "upstairs cafe" phenomenon. No, this is not the same as private kitchen/ speakeasy restaurants. Think these cafes started popping up in HK a couple of years back when the economy was not as rosy as it is now (am still skeptical on the "rosiness" myself but that's probably another blog entry), and many graduates were having difficulty in the job market. In addition to start-ups, it became trendy to rent some cheap upstairs apartments in the busy environs of Causeway Bay and Mong Kok, and to convert these into all day cafes for people to gather round and hang out.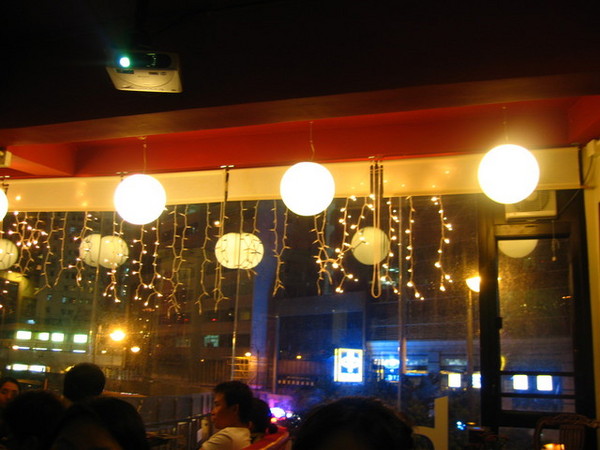 These differ from the loud and noisy upstairs bars and provide a creative outlet for many. Each is styled to a particular theme, and provides interesting drinks (like Yakault mixed with soda or juices) and light meals. Part of the attraction of these cafes is that they normally open late (around noon) and close even later (midnight to two). Some also serve as a shop front for the artistic ones, where they can sell jewelry, paintings and sculptures. One very successful upstairs cafe themes itself on cat – cats are allowed to roam free within the whole place and this particular cafe has become a popular haunt for cat lovers. Needless to say, this prompted a string of other upstairs pet cafes to open around town.
We went to Bittersweet (close to Leighton Center) the other night, preferring a quiet corner where we could chat instead of going to one of those packed and noisy bars at Henry House. Located on the second floor of an extremely old building (no lifts!), it was as if we walked into someone's living room. You can see the owners put a lot of thought into the place to make it cosy and relaxing for the guests.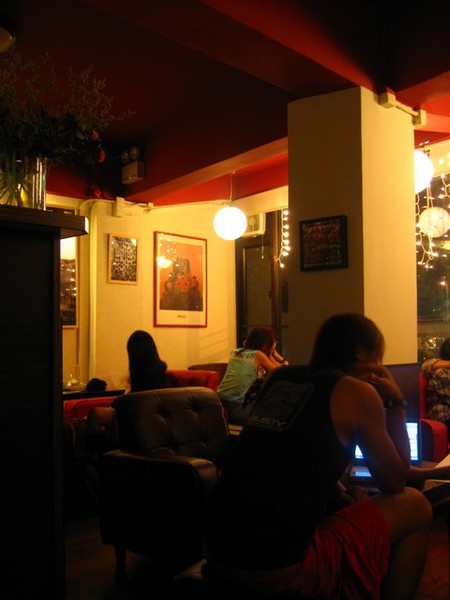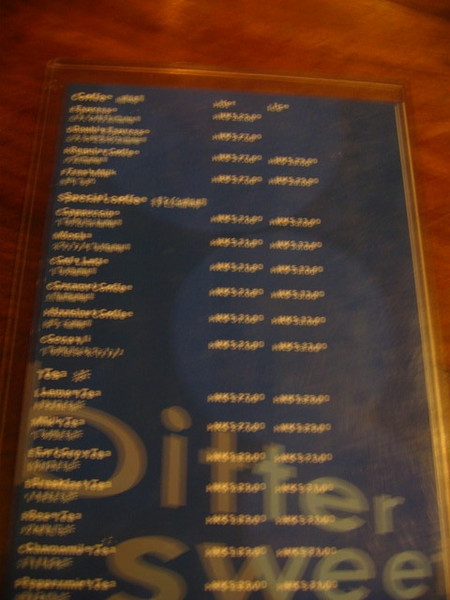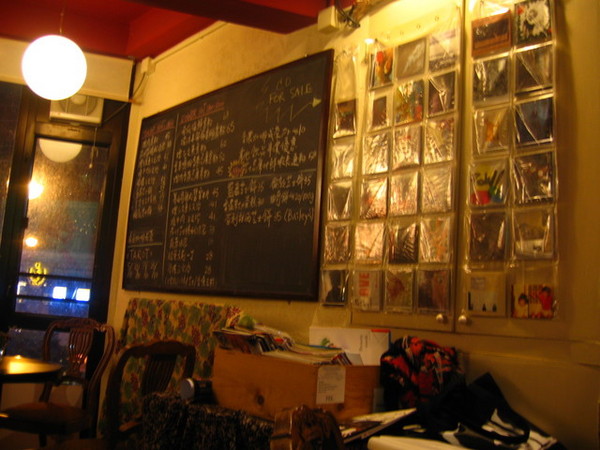 Since we've just had a sumptious meal, we skipped dessert and just ordered some drinks. For those with a sweet tooth, there was a London cheese cake and a Bailey's cheese cake on offer. We were intrigued by the London cheese cake, having only ever tried NY cheese cake, so were tempted to order that. However, the waiter told us it is essentially the same as a NY cheese cake but with sour cream on top~ hence we skipped it.
A few opted for the chamomile tea, which came in these cute tiny Chinese tea pots. J ordered a hot pear tea, which she said was a bit too suit. My mocca was only so-so, a bit too bitter to my liking.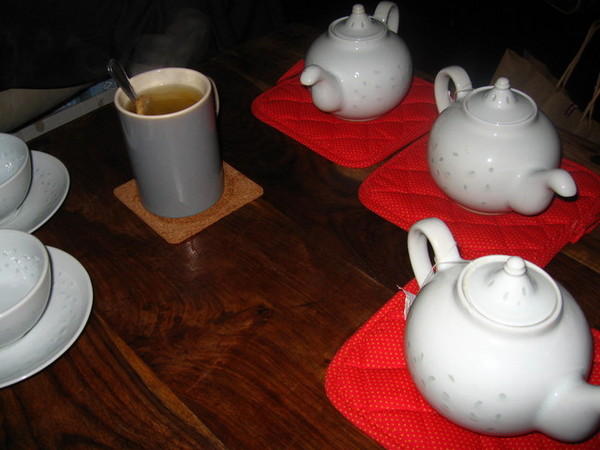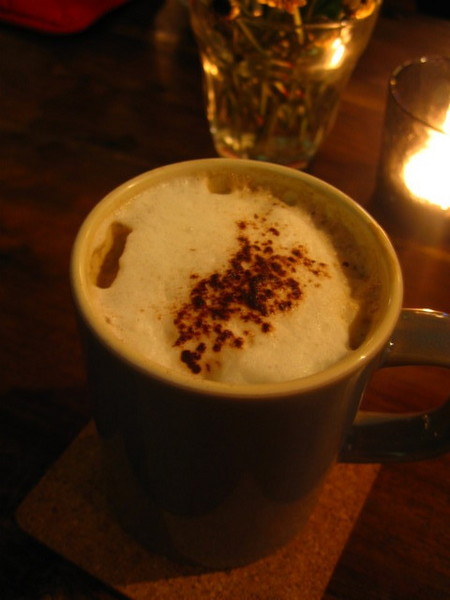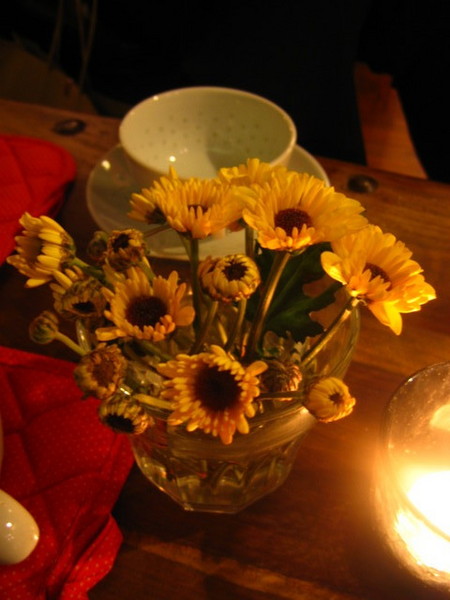 I guess the food and drink quality of such places really is not the top priority of the regulars. More likely than not, they are looking for a place to chill and hang out with friends, that's not too expensive, with no rude waiters that impatiently stare at waiting to clear your table for the next group. Sometimes, people would rent out the whole cafe and organise parties for friends, as it is cheaper than booking a private room in a proper restaurant. It's a shame about the food quality though, because there are so many nice hangout cafes in other metropolitan cities nearby like
Seoul
or Taipei, serving good quality food and drinks in extremely pleasant surroundings. It'd be great if we have something similar here too. Top marks for efforts.
Bittersweet
2/F, 2A Leighton Road, Causeway Bay