Recently all the foodie mags are plastered with features on the latest high profile openings - Amber, Angelini, Caprice, and the Fourth Floor. Little is mentioned of the once popular private kitchens anymore. In fact, haven't been to any for a while now, apart from the recent dinner with dsd.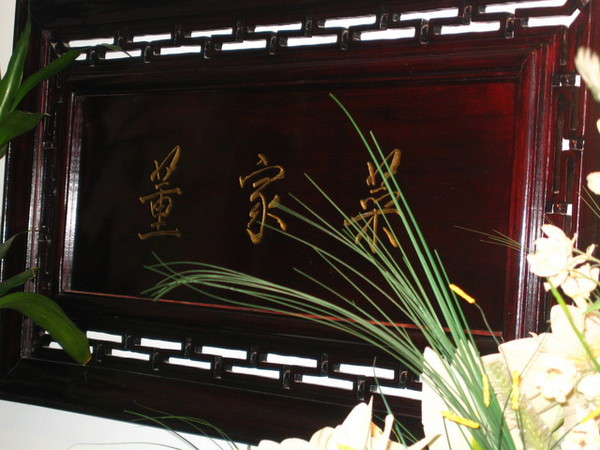 Tung's is a private kitchen in Central famous for its chef, Tung's, Shanghainese speciality. Been once for its set dinner a long while back, and did not particularly fancy its greasy traditional cooking. Was craving for some noodles in soup the other day and someone mentioned Tung's has introduced some new affordable lunch sets and off we went.
For HK$60, you get served a hot tea, soup, a small mains accompanied by rice, or noodles, or a pork bun, or taosted seasame bun, in addition to a dessert. No service charge required. This is in stark difference to the HK$250 minimum charge for dinner when we last visited.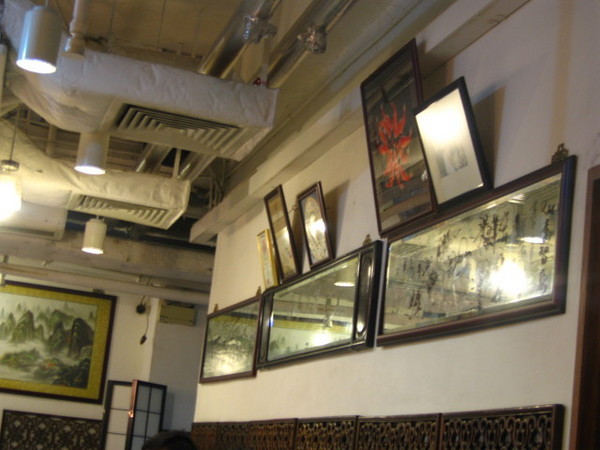 We chose the lionhead (minced pork balls) and sweet and sour deep fried fish fillets as the mains, and all opted for the knife cut noodles to fill up on starch.
The soup with clear broth with deep fried beancurd and vermicelli - is it just me, or does vermicelli taste increasingly different to what we used to have when young? Hopefully this is not from some genetically engineered process. Anyway this was just average.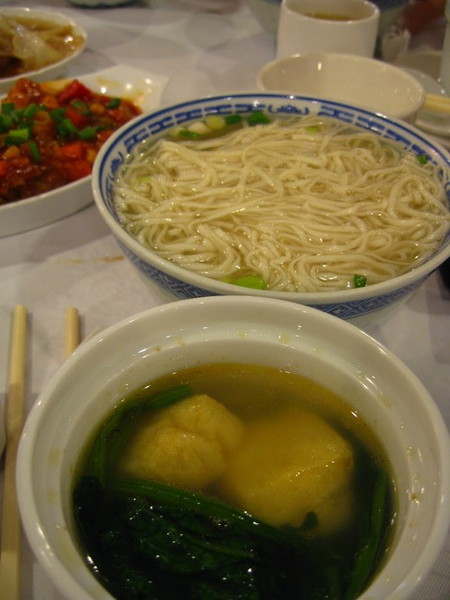 The noodles portion was huge, filling the bowl to the brim. Interestingly E and my first impression was to request for some chili sauce, as the white noodle looked extremely bland and tasteless. We realised with our first slurp that the saying of
never to judge a book for its cover
contained abundant truth. This was really rather tasty - the noodles were slightly salty, with a good texture, and not too mushy or overcooked. The broth was better than the soup we just had! It goes without saying that we all finished this satisfying noodles very quickly.
The mains arrived after a short wait, and portions looked small (this is for three). The lionhead looked lonely all by itself in the sea of Chinese cabbage leaves, but was surprisingly big when we cut it up. I tried some and found the minced pork filled with bits of fat, which is the traditional way, and to me, a tad too greasy. E thought this was just right though, because or else it mgiht be too dry and coarse. The seasoning was done well and the cabbage leaves were full of flavour.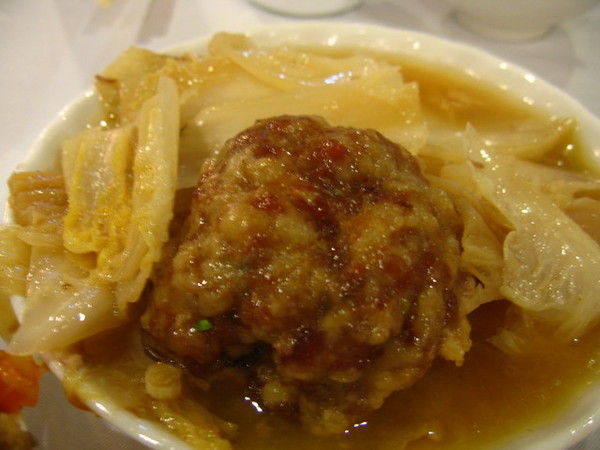 The fish looked very colorful and appetizing and was a lot bigger in portion than the lionhead. Wasn't really sure whether it was prepared in advance but the fish batter was crisp and piping hot, with the fish soft and moist on the inside. It went extremely well with the appetizing sweet and sour sauce. H didn't like it much though cos when cold the fillet became very fishy in taste.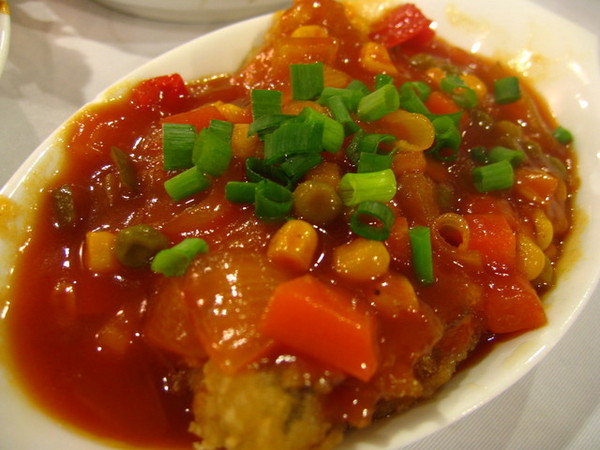 The dessert was a bit too sweet and sugary to our liking.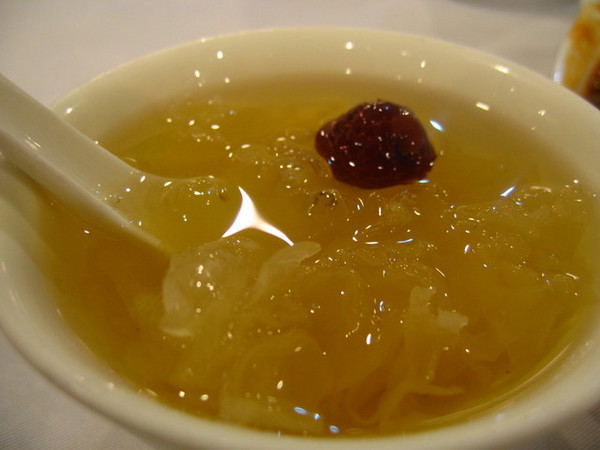 Overall for HK$60 (the waitress kept reminding us that there is no need for tips) for well cooked Chinese food in a nice restaurant setting, I thought it was a great bargain. However the serivce was very erratic on the day. Perhaps the kitchen and front staff just was not used to handle the fast moving lunch traffic, and the waiters spent most of their time apologizing to everyone on the delay in food delivery. in fact, we counted three tables that walked out after finishing their soup because of the frustratingly long wait. We were lucky as we arrived early and I'd advise you to beat the crowd by coming early too to ensure a good lunch. Remember to make a booking too, saves the wait.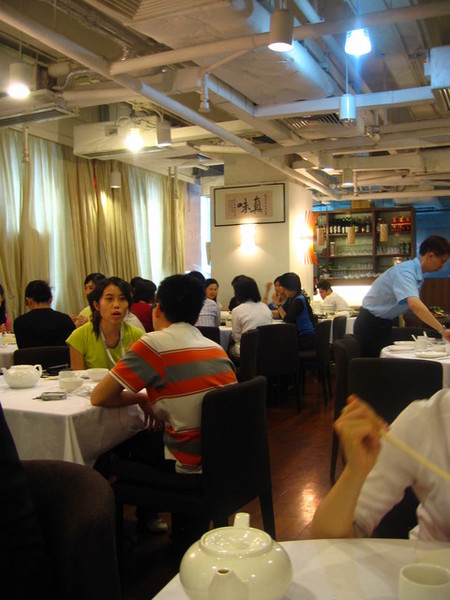 董家菜,
中環士丹利街60號明珠行2樓