Cuisine Cuisine is operated by the Miramar Group, which counts Tsui Hang Village amongst its portfolio of restaurants. This eatery is meant to be its fine dining crown jewel, located within the up-and-coming IFC complex, posing as a real competitor for the popular Lei Garden.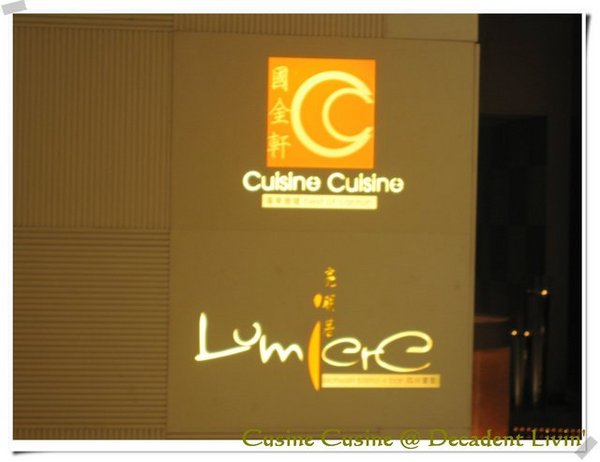 Situated at a prime location within the IFC complex, Cuisine Cuisine is tastefully decked out with art pieces here and there, with an extremely high ceiling that allowed diners to soak in the full harbour view (although Lumiere has an even better view - see last paragraph).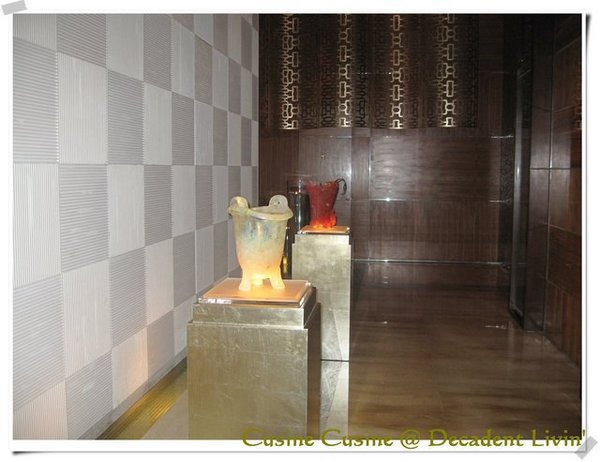 This visit was way back in June, and must confess that I did not take down the details of the dishes diligently, hence a rather brief note. My overall impression of the meal was that the food quality was good and we enjoyed all the dishes. Am naturally inclined to compare Cuisine Cuisine with Lei Garden, as they target a similar clientele. Think pricing was a bit on the high side, even when compared with Lei Garden which is situated in the same complex, and portions were small.
To me, Lei Garden is more well-rounded, suited for both a casual family dinner and also the more formal banquets or corporate entertaining. Cuisine Cuisine has more of the awe factor, with its high ceiling and modern decoration - not to mention the gorgeous seaview. It is best reserved for that special occasion to impress your clients and hopefully to clinch that deal. Having said that, I reckon it is overcharging for what it is worth, and was being excessive on some minor details.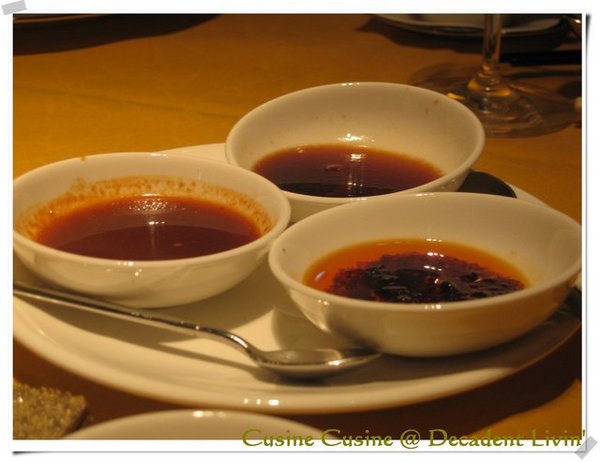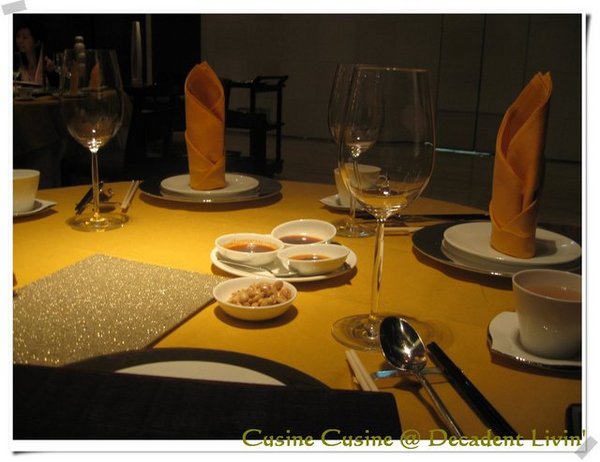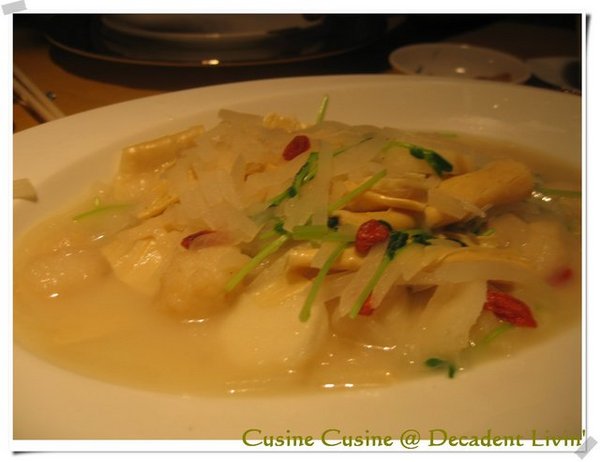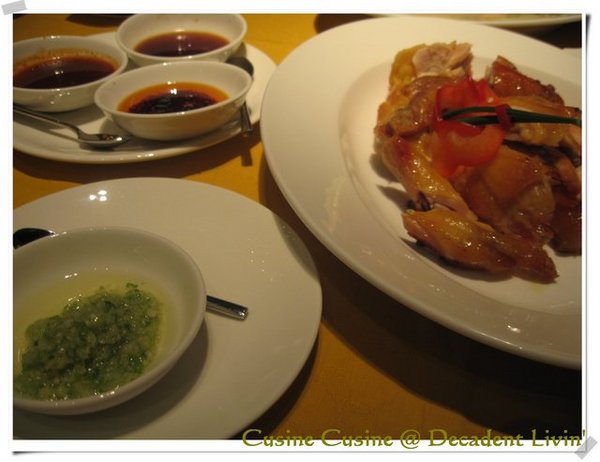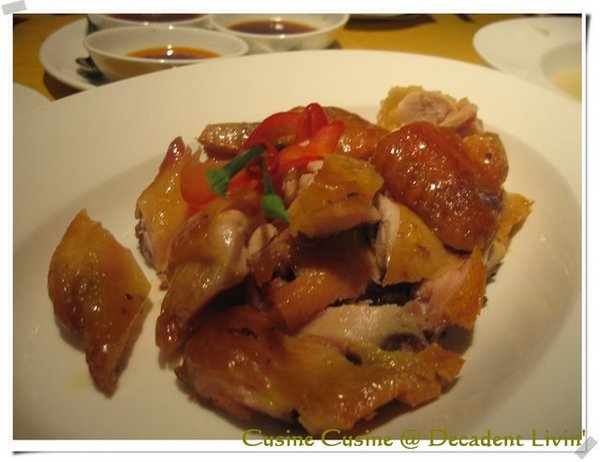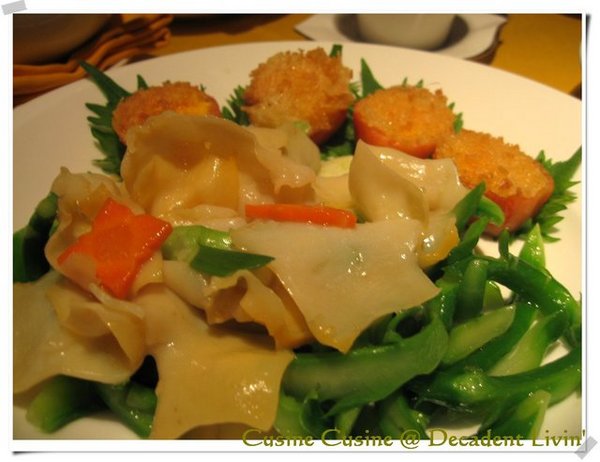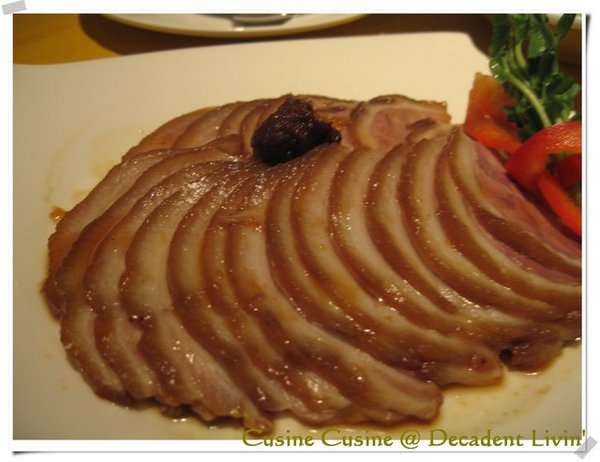 Now for my criticism with this restaurant - the chopsticks. At the high-end Chinese restaurants, these days customers are each given two pairs of chopsticks, one pair for taking food from the shared plates for hygienic purposes, while the other pair for self-use. While I applaud the effort, the shared pair in this case, the black pair, was extremely light. This makes it very uncomfortable in picking up the food for me. A minor touch, I understand, but sometimes these do make all the differences. One thing I noticed on my first visit was that the air-con was extremely strong, and the dishes become lukewarm or cold very quickly, but noticed that this issue has been rectified on this visit.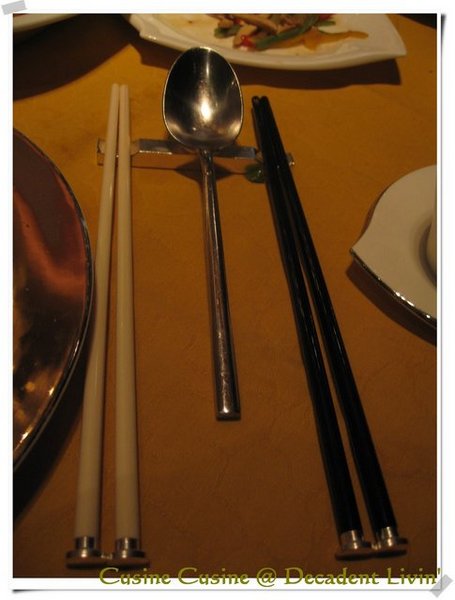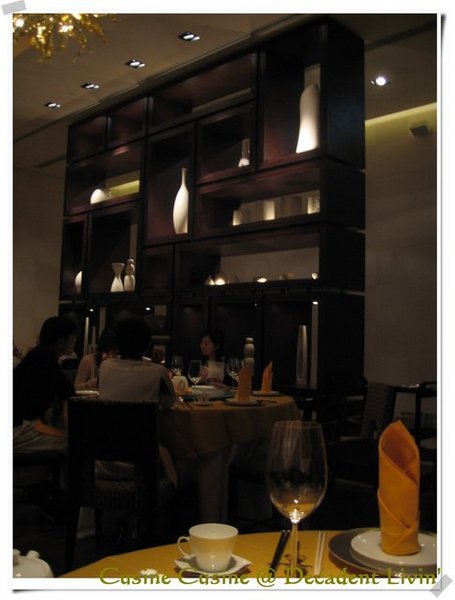 On a sidenote: Cuisine Cuisine has a sister restaurant, Lumiere, adjacent to it, serving a mix between Sichuan and Latin America fusion. On paper and in concept, that sounds stimulatingly interesting, but I found it to be more of a gimmick than good food on my visits (and I did give it a fair try by visiting it twice for dinner and once for lunch). Lumiere is however, good for drinks, with its long bar facing the magnificent harbour view.
Cuisine Cuisine, 3103 Level 3 IFC Mall, Central, Hong Kong