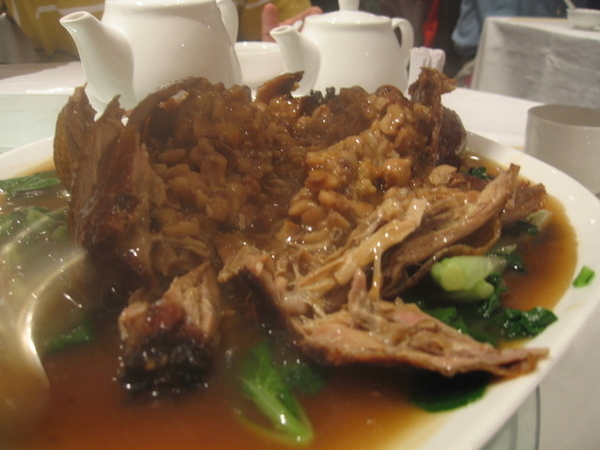 Kin's Kitchen @ Decadent livin'

Yellow Door in SoHo, along with Xi Yan in Wan Chai, is one of the more established Chinese private kitchens in Hong Kong, and because of its success, the owner, Lau Kin Wai, decided to open a proper restaurant in Tin Hau, called Kin's Kitchen. This may sound like an obscure location, but Tin Hau has now become an up-and-coming food destination. We have sadly seen most of the old moms and pops stores closed down, and are now being replaced by new (and sometimes trendy) restaurants.

Have tried Kin's Kitchen a number of times now (Tin Hau being my natural habitat) and am impressed with its consistently high quality cooking. No wonder it has to adopt the two-shift dining policy (first seating before 6:30, second at 8:00) even in my quiet little neighbourhood.

A couple of must-order dishes - the tea-smoked chicken and the eight treasure stuffed duck - both I'd recommend advance ordering, in case they sold out, which happens regularly. A tip - it's always better to gather more people (4 or more) to enjoy this dish and order the whole duck even though they also serve half portions, because this would avoid the need of having to cut the duck in half even before the braising process, which would allow some of the rich flavours to escape into the thin air.

The tea smoked chicken gets a thumbs-up from me - the chicken pieces are succulent and moist on the inside, and the skin slightly sweet with a subtle scent of tea that lingers in your mouth after swallowing. I know how some people frown on unhealthy chicken skin eating, but I firmly believe this dish is best enjoyed in its entirety, skin and all. The panfried minced pork cake was also very yummy without being too salty as is often the case- reminds me of my grandmother's excellent home cooking.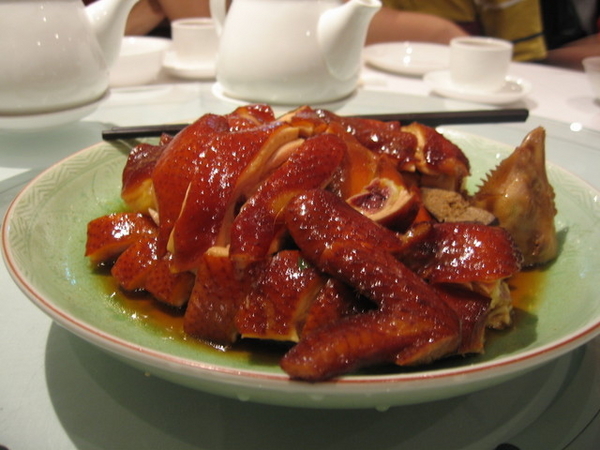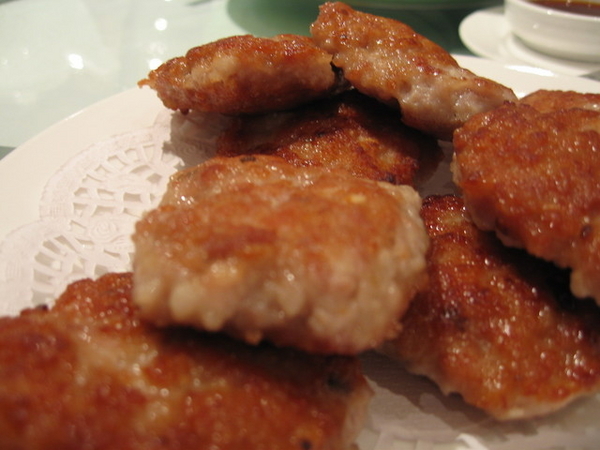 Kin's Kitchen @ Decadent livin'

Our high expectations with the braised stuffed duck were met to full satisfaction. It was simply bursting with flavour once the waiter cut the duck open. Beans normally do well in a braising method, like this one, and what's more, this slow cooking process has resulted into the duck meat being extremely tender- literally melting in the mouth. Heads-off to the chef, which managed to convince me with his fine execution, that the ingredients and the duck belonged to one another in this dish. I assume very little oil was used apart from the duck's own fat, because while it was a huge dish and I took a big portion, I never felt like it was too greasy or oily.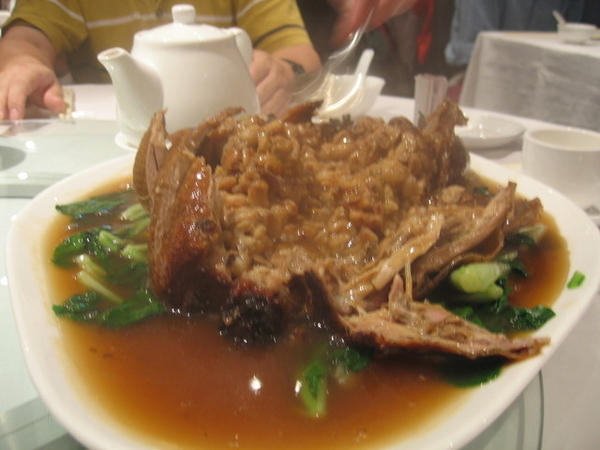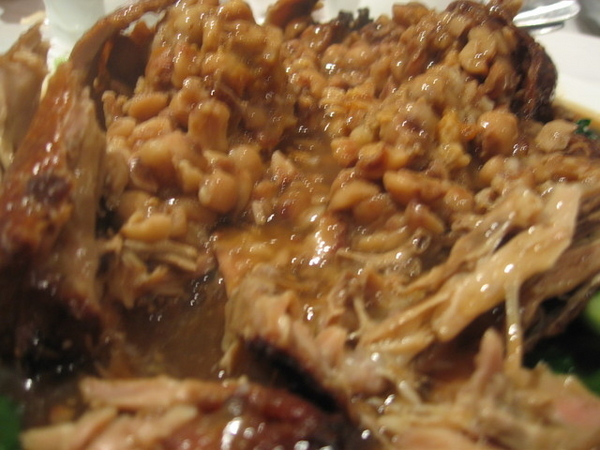 Kin's Kitchen @ Decadent livin'

Other dishes also fared well - like the delicious fish mouth cooked in soybean sauce, which did not have a fishy taste at all. Another brownie point for this restaurant is minor, but noticeable, is that it treats vegetable dishes as a proper dish of its own, unlike at some other places, where they are more a complement for the meat in dishes. Both the fried bitter gourd and the kale fried in ginger sauce that we ordered were quickly finished by my fellow diners, even though the majority are normally canivores.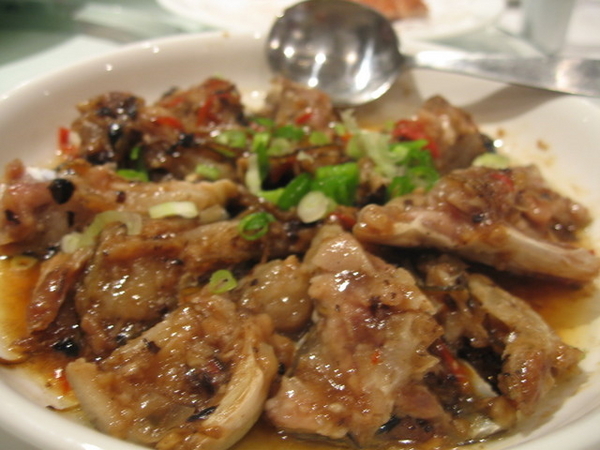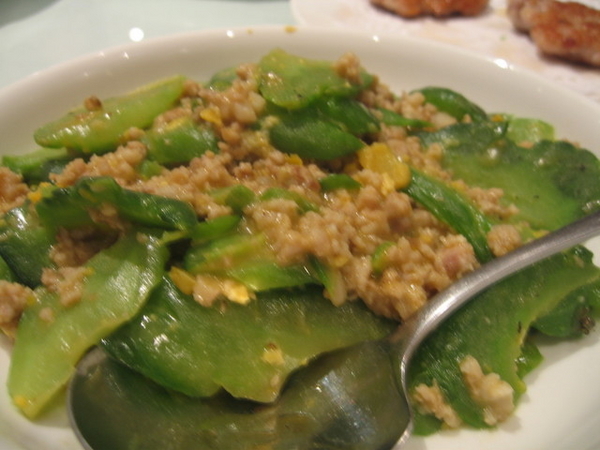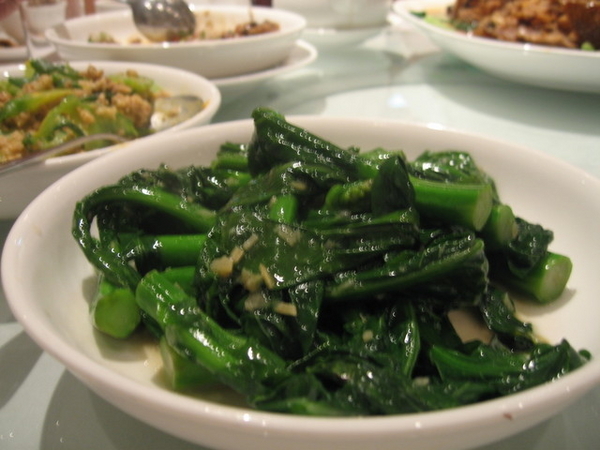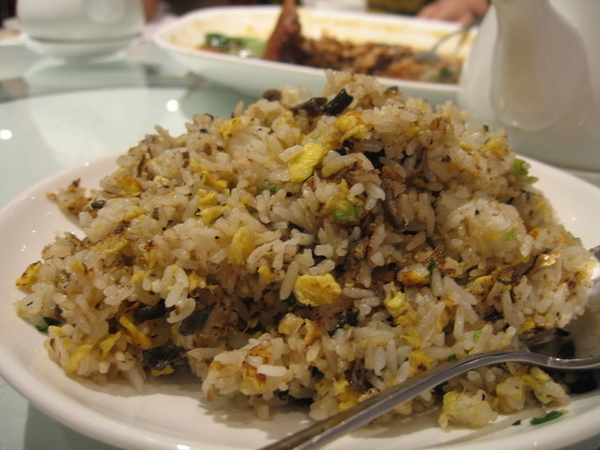 Kin's Kitchen @ Decadent livin'

One small limitation of Kin's Kitchen is that the dessert list is rather limited. Nonetheless, the deepfried donuts we ordered were freshly made and well appreciated. Oh and nearby, there are many well-known Chinese dessert places that you could pop by after dinner. If you prefer the western style, there's another a hidden fab patisserie where you could buy take-outs... more on that later. Another popular dish is the pork ribs with special sauce - you see this reddish pink color ribs on almost everyone's table. I tried it once before, but the taste was too empowering for me and my friends, so it is not on my recommended list.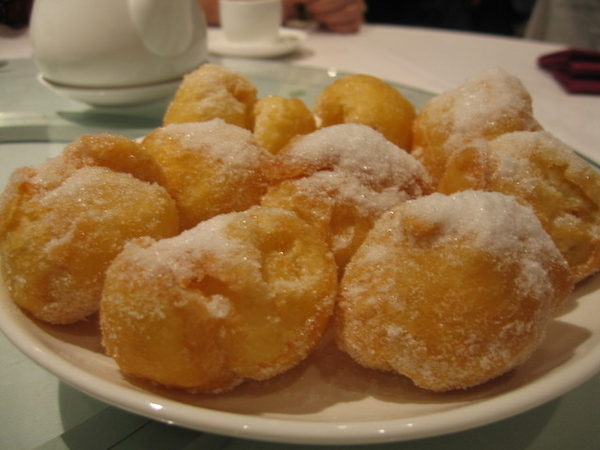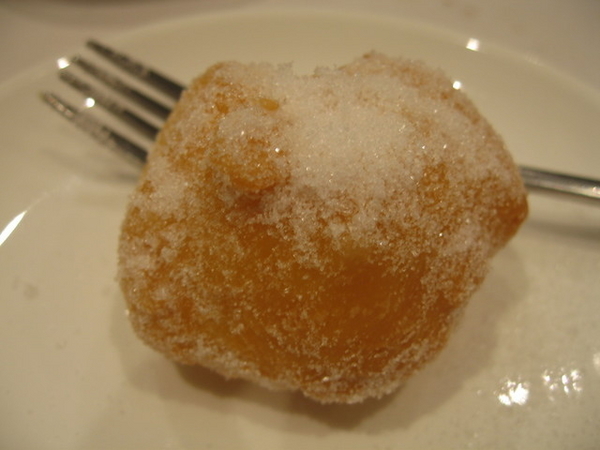 Kin's Kitchen @ Decadent livin'

Kin's Kitchen displays home cooking (Cantonese style) at its best. The menu is relatively short compared to a big commercialised chinese seafood restaurant - but one would undoubtedly notice and appreciate the chef and his staff's dedication and efforts in ensuring that only top quality dishes are presented to the diners. Entering the cosy (although extremely crowded) restaurant makes one feel like visiting an old friend's home for dinner, especially with the hospitable owner always around, wondering from table to table with a glass of red in hand socialising with the customers. To be honest, given it is so busy and hectic, the service was not exactly perfect, but I do appreciate their efforts for trying.
Worth noting that the restaurant proclaims that all its dishes are free from MSG & artificial favouring. Just when we were leaving, I noticed a sign saying that it has begun serving "traditional" dim sum every weekend ... sounds intriguingly interesting…
Kin's Kitchen
, 9 Tsing Fung Street, Tin Hau, North Point