I always look forward to my foodie friend's birthday in mid-July~ he always try to organise a themed celebration dinner, and this year, the star of the show is yellow-oil crab. Yellow-oil crab is only in season in the summer, between the lunar months of May to August. These are deformed crabs, which had been exposed to the sun and heat so much in the summer that their fat (roe) turns into a liquid form, which rolls throughout their whole body.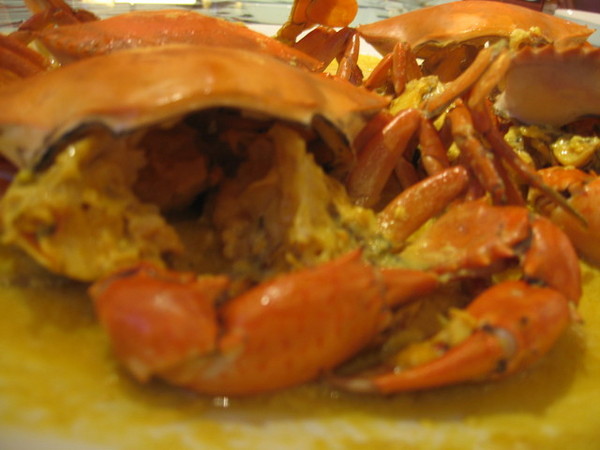 There are three grades of yellow-oil crab, so classified depending on the amount of fat within their body. In general I prefer hairy crab over yellow-oil crab, as the chef's skills very much determine how tasty your yellow-oil crab is. Last time I tried one in Lei Yu Mun, it was first chilled in ice water and then steamed, which is one of the most popular method, but resulted in all the yellow-oil turned into a boring hard solid form, that's not different from your normal mud crab. This time, my friend hosted his dinner at
Fu Sing
in Wan Chai, which has fast emerged as one of the top tier restaurants in HK. I walked in with low expectations in spite of its good name, as I said, yellow-oil crab is normally not my cup of tea.
The first dish was two steamed crabmeat dumplings each using the yellow-oil crabs - the thin skin was already a luring golden color from the yellow-oil and as we took our first biteful, the rich juices came bursting out. The mix of crabmeat and pork was well-balanced and full of flavour~ definitely one of the better ones that I have tried.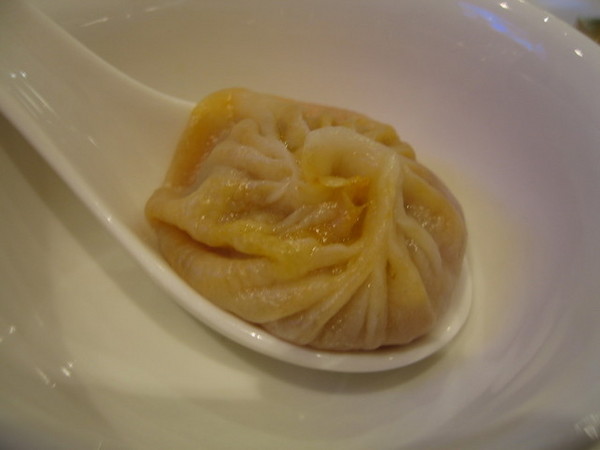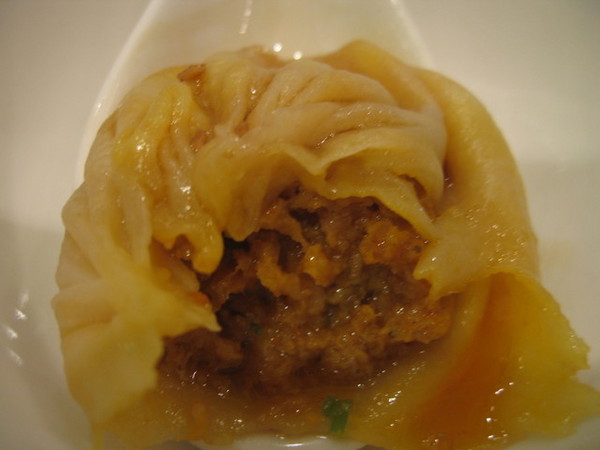 Next came a selection of six appetizers which were all extremely tasty, and two in particular were quite interesting- meaty mushrooms were fried with salty egg batter to give it a more savoury taste, and thousand year eggs were wrapped in minced crabmeat and then deep fried (reminded me of scotch eggs). The only criticism would be that all the small dishes were either deep fried or heavily fried in oil, which doesn't go well with the health conscious crowd these days.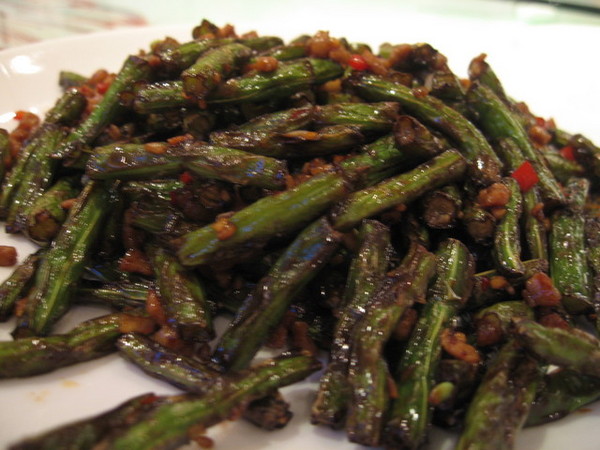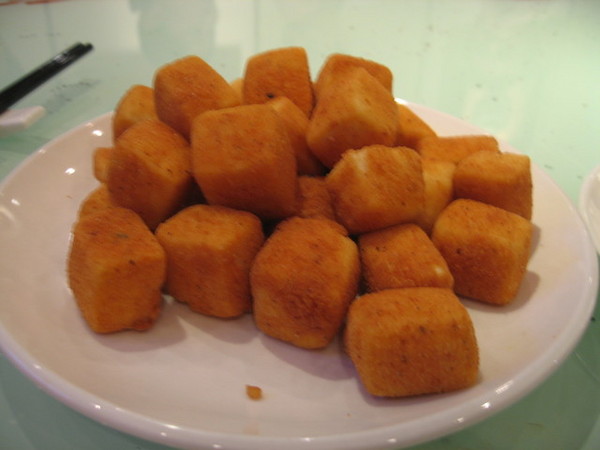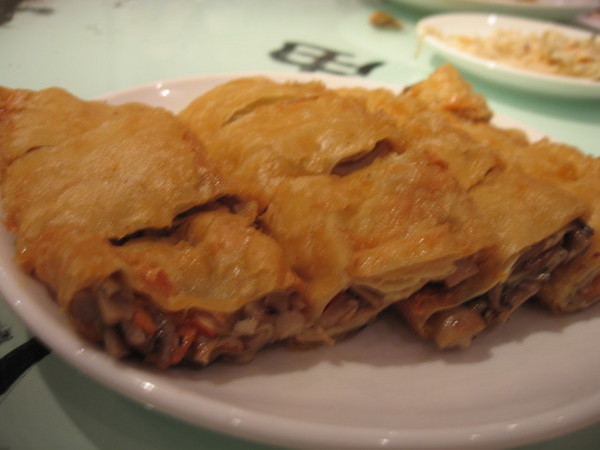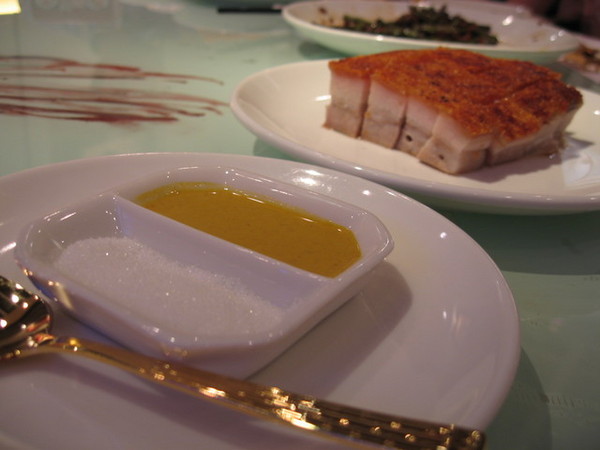 Next came a double-boiled clear soup with fish maw, which was a welcome change from the more greasy dishes we just had. The soup was rich in flavour, and the fish maw was so tender that it almost felt like it would melt in our mouths! This was followed by another light dish of steamed star garoupa slices with chinese smoked ham. This was probably the only disappointment of the evening, as the fish meat was coarse and relatively tasteless.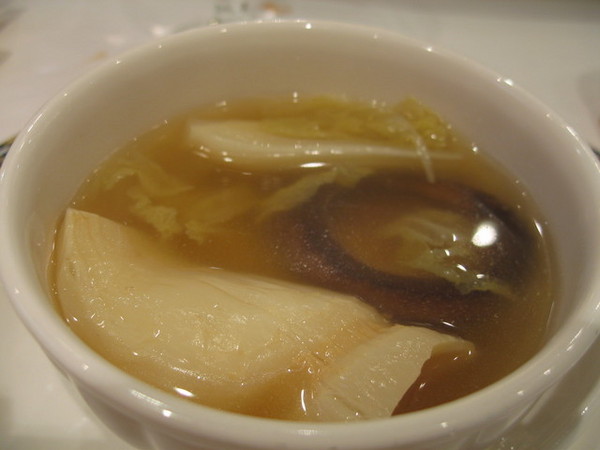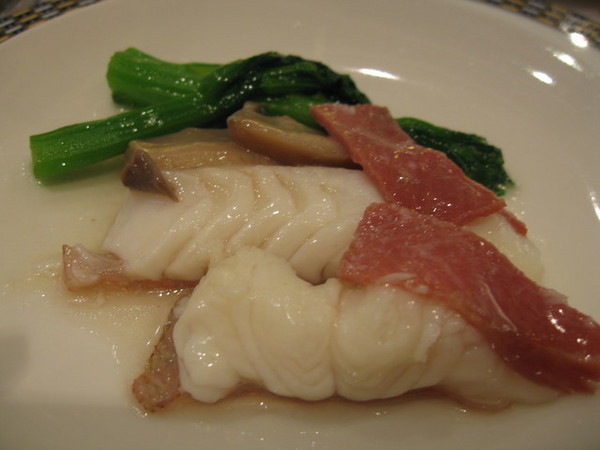 The star of the show arrived next in line. Instead of the usual steamed version, we opted to steam it with yellow rice wine (花雕) on a bed of egg white. This was sensationally good. Originally planning to just have one piece, I ended up finishing up half a crab. And these are no small crabs either, each was around 10-12 ounce in weight, much heavier than your average hairy crab. The crab roe literally melted in our mouths, with the crabmeat itself extremely juicy and fresh. Even the skinny crab legs were filled to the brim with liquid roe that dissolved immediately in your mouth. What's more, the egg white had coagulated with the rich yellow oil that dripped all over it during the steaming process, and with the waft of the rice wine, was good enough as a dish of its own as a soup. The manager came in and told us that these are the top graded crabs that are extremely rare these days. Some fishermen, unable to catch these yellow-oil crab themselves, have resorted to putting healthy mud crabs under the scorching heat of electric light bulbs to force the deformation process - a man-made process in creating such yellow-oil crabs. This is why you'd see some cheap yellow-oil crabs being sold in the market. The ones that we had, did come at a price, at HK$800 per crab cooked in a method to your liking. Steep, but we agreed that it was definitely a worthwhile price to pay.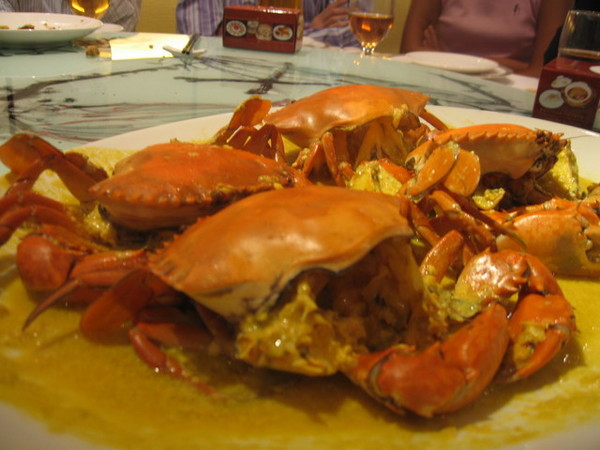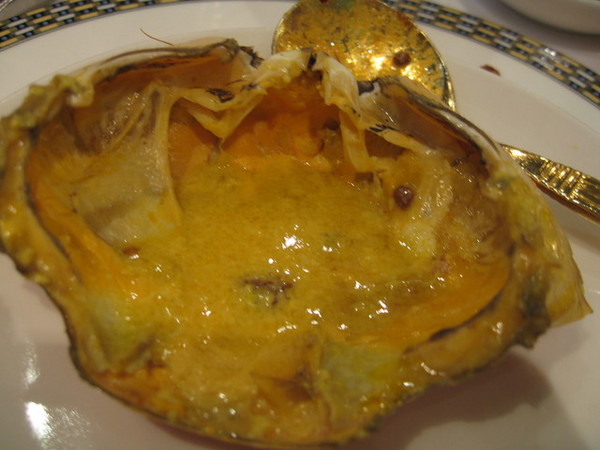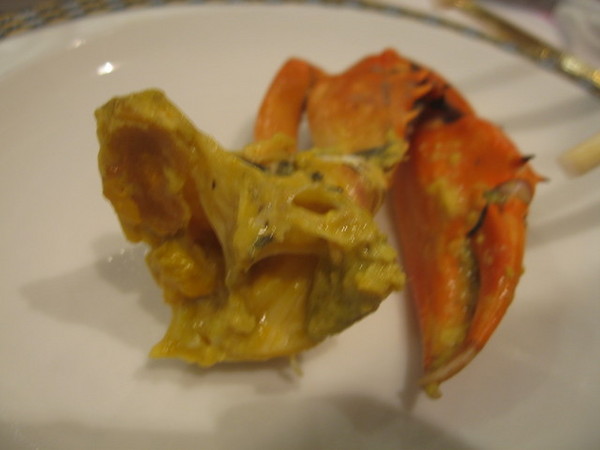 While not as spectacular, I could hardly fault the other dishes that we had. In fact, I always came away quite happy with each of my meals at
Fu Sing
, which is not a surprise, given most of its chefs come from other highly regarded restaurants in HK. One thing that I have not tried is their dim sum lunch, am told their pineapple buns are phenomenal and a must-try (anyone interested in going with me?).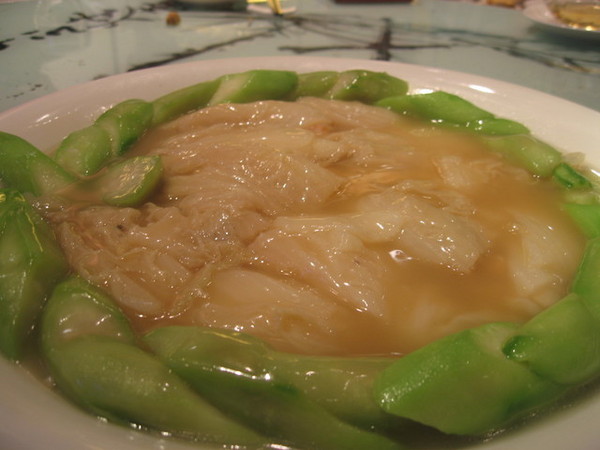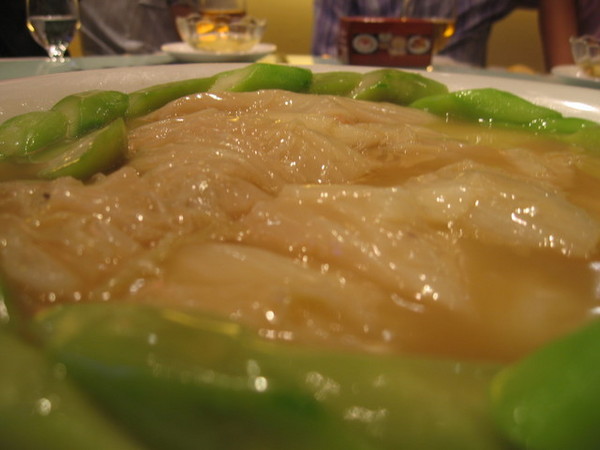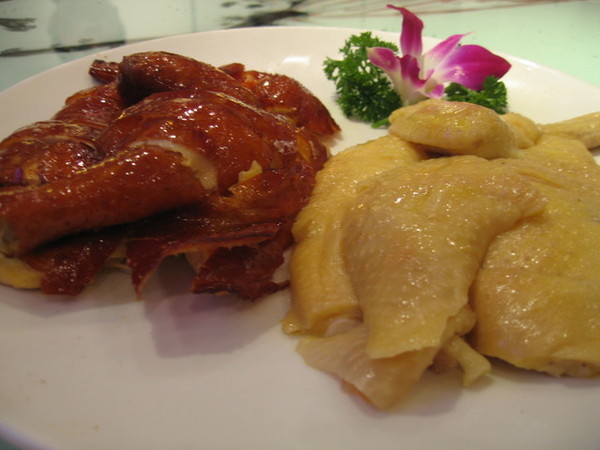 At any Chinese style banquet, one'd normally end the dinner with a rice and a noodle dish, ending a meal with a congee dish was a first for me. As it turns out, the congee was cooked with the fishhead and bone pieces from the star garoupa that we had earlier. While the star garoup fish fillet pieces were lacking in flavour, this was the total opposite and got a thumbs-up from me. The restaurant also thoughtfully made some deep fried breadsticks (yau tiu) and sweet chinese donuts (ngau lei so) to go with it, served still warm and crispy. I quickly snatched six pieces to dump into my congee and was being told off for being too greedy. =p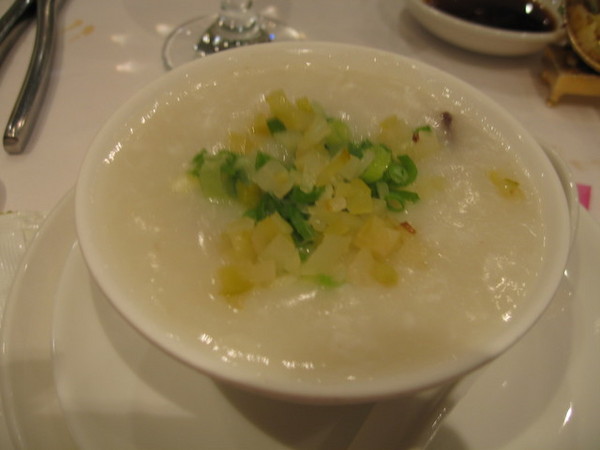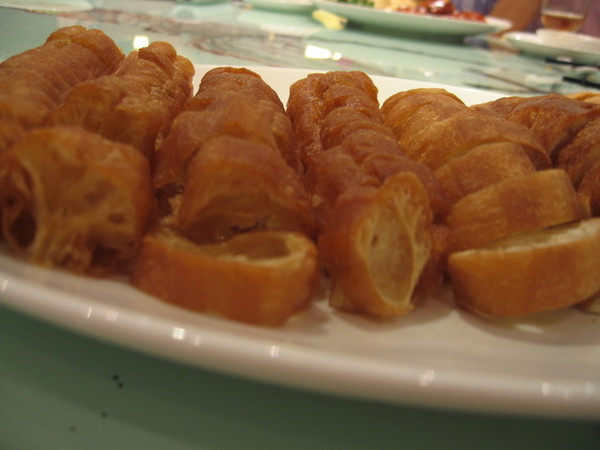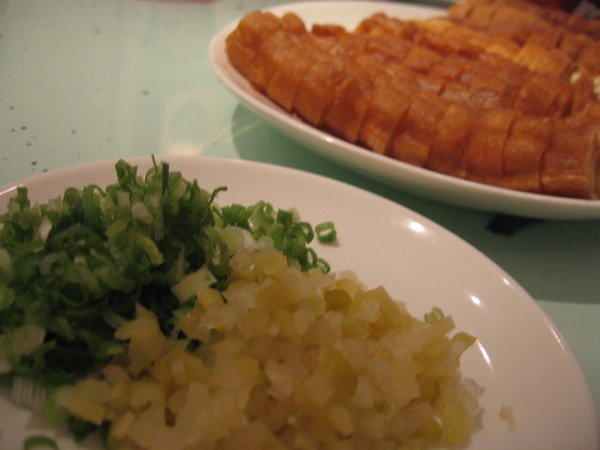 Just when I was checking my bursting waistline and proclaiming that I was filled to the utmost as humanely possible, the waiter promptly placed a bowl of noodles in front of each of us. Upon examination and seeing that it was nothing more than just chinese noodle fried with beansprouts, I was going to dismiss this dish. How unfortunately that would have been. As it turns out, the noodle was fried in yet more yellow-oil crab roe, which had melted in the heat into the mix. I tell you, it was so good and delicious that when I finished, there was zilch in the bowl. Some truth to the saying of not judging a book by its cover (or noodle by its look!).
Was told that the dumpling in ginger syrup was good, but I'd definitely recommend the other dessert that we had - sago pudding baked in filo pastry. Sounding weird on paper, it tasted fantastic, with the crispy paperthin pastry and the rich oogling mix of custard and sago pudding as the filling. This ended our birthday celebrations on a high note.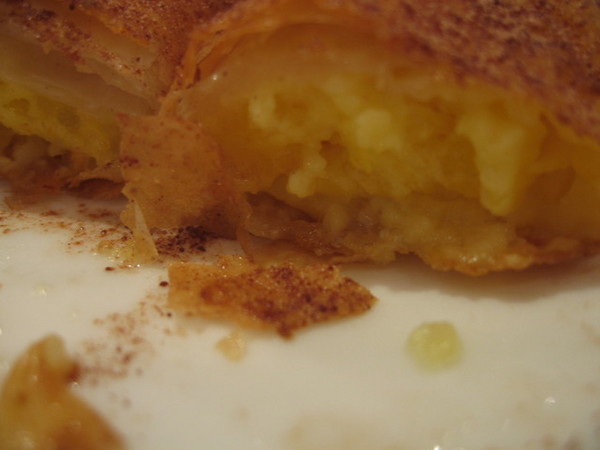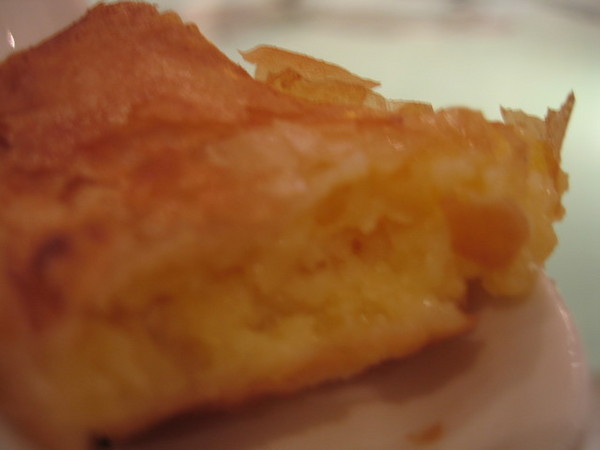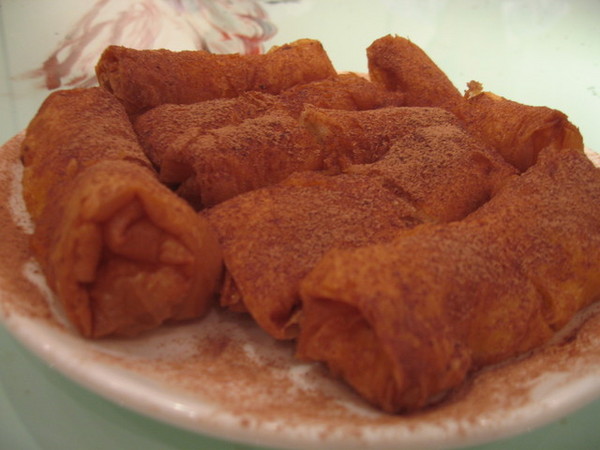 We each had to fork out HK$800 for our share of the dinner, a very expensive price to pay for a Chinese meal. If we had ordered less yellow-oil crab dishes, the prices would have come down quite substantially. Nonetheless, my friends and I agree that it was a worthwhile price to pay (once in a blue moon) for such a satisfactory Chinese banquet-style dinner.
Fu Sing (富聲) Shark's Fin and Seafood restaurant
, 1/F, 353 Lockhart Road, Wan Chai, Hong Kong