Apart from Mister Donut, a Japanese sandwich shop is driving another queuing craze in Taipei -
Romankan Yokohama
, loosely translated as The Romantic House of Yokohama, specialises in pork sandwiches. Being the investigative journalists as we are, we decided to check it out on our recent visit.
Romankan Yokohama
, opened in March 2005, is situated in the corner of the food court for Breeze Shopping Center, and is hard to miss with the super long queues close to the escalator. Unfortunately we cannot show you this incredible sight, as the shop does not allow photography in its vicinity, for reasons totally beyond us.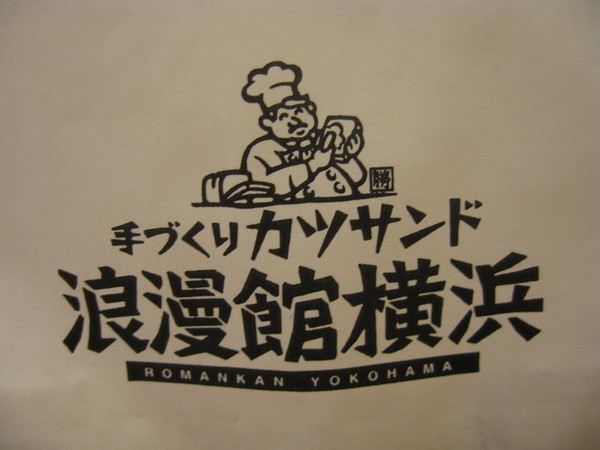 The shop offers four different types of sandwiches - Porkloin, Chicken, Hamburger, and Vegetable patty. Prices ain't cheap at NT$75 a piece (breakfast for three at
Yung Ho
was only NT$80), so expectations were set high. Since it was early and we had all the time in the world before the shops opened, we stood there observing every single step involved in producing a sandwich in front of the open kitchen. In true Japanes tradition, division of labor was practised to meticulous perfection, with someone in charge of deep frying the meat, another in toasting the bread, someone else preparing the ingredients, and the final touch of assembling everything together being done by a fourth person. At the till, two young femal attendents were busy sticking the item labels to the small plastic wrap.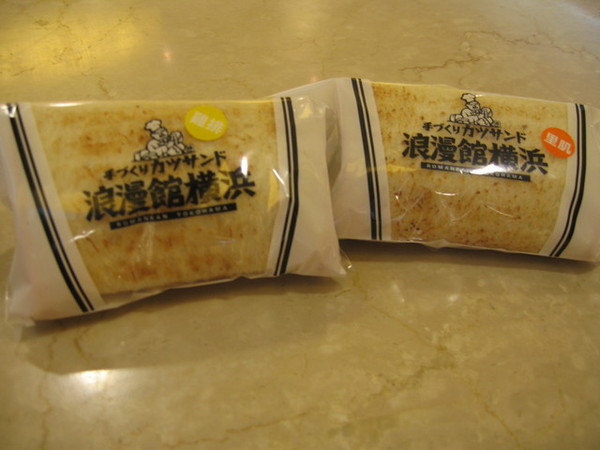 We realised, after a while, that this process in itself was probably the greatest contributor to
Romankan Yokohama
's success. Take our own personal experience, even though we were the third in queue since the shop opened, it took us more than 10min from ordering to collecting the sandwiches we ordered. When you get to the front of the line, the shop attendant would take your order down on a piece of paper, place it in a small rattan basket, pass it along to the other attendant, who is busy dealing with the last customer. When this 2nd attendant is available, she would look at your order, repeat it to you, and then collect the money from you, then she'd place the rattan basket (with the order) on her right hand side. After a short while, she would bring the basket to the area where the sandwiches were placed, collect them and then bring the rattan basket back to you. She then slowly put the sandwiches into the bag and pass to you. In between all this she would pick up the next few customers orders to take a look, go round, and then come back. Pretty confusing huh? The gist is, it just took way too long to buy two sandwiches, and we think it was probably their way to create a queue. Once enough momentum is gathered, ie a long enough queue was created, they'd pick up their pace a bit to get it moving without the customers getting annoyed. It ws so meticulously slow that one would think this was a surgery in process... anyway, this was just based on our observation, and the little conspiracy theory that we have is probably construed out of thin air with no basis...
Back to the heart of the matter, which was the sandwich - we chose one chicken and one pork to share amongst the four of us, since we'd just had breakfast and were looking forward to a big lunch ahead. Since there was no sitting area, we brought our long awaited treasure to the other side of the food court to enjoy.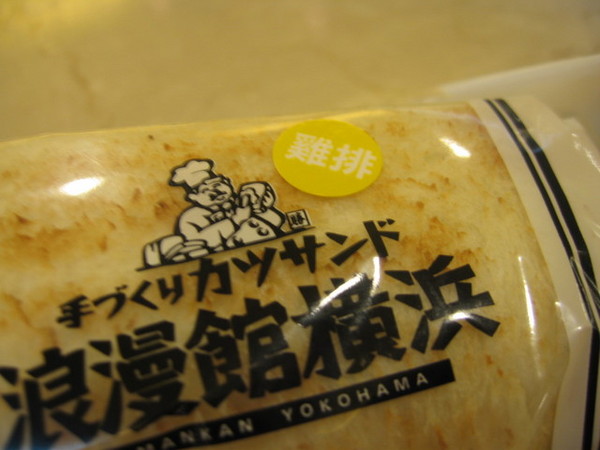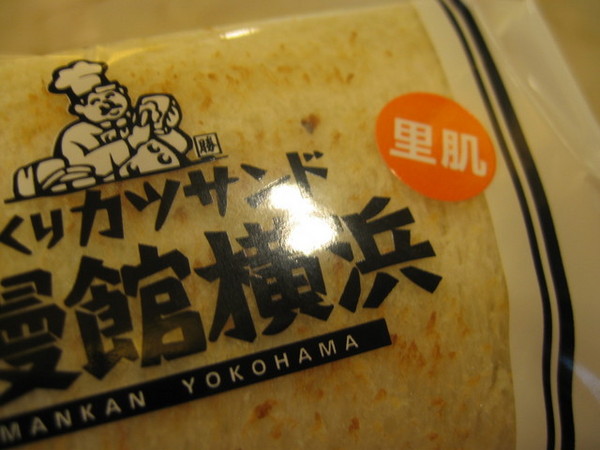 As you can see, the sandwich looks nothing out of ordinary - plain whilte bread toasted, a piece of lettuce (never more), a slice of tomato, a piece of meat fried in batter, and some sauce spreaded on top of it. We all eagerly took our first bite to see where the magic lies, and it turned out to be a little bit of an anti-climax. Perhaps we were hoping for too much, but this was what it was meant to be - a plain old sandwich. Yes it was tasty, and the ingredients, purported to be all imported from Japan, did taste rather fresh. We particularly enjoyed the chicken variety, as the meat was tender and juicy, and the slightly sweet white bread was all soaked up by the Japanese teriyaki-style sauce. The porkloin one, which is meant to be its famed product, was too dry and not enough sauce was put in (which was a surprise knowing the Japanese precision in preparing all things).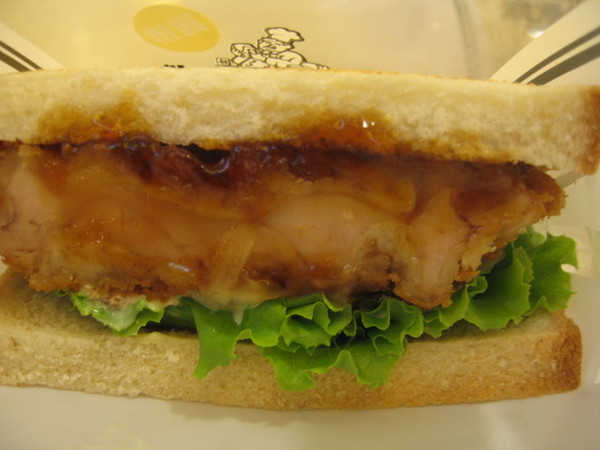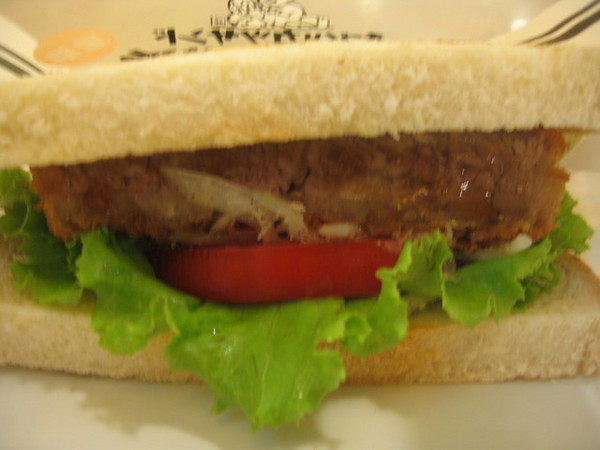 We are doubtful as to how long this craze could last, while the ingredients were indeed fresh and tasty, it really is not worth a wait that is more than 15min... and I was told that normally, it could take over an hour to buy one's share. Would definitely give this shop top marks for its marketing gimmicks~ but next time, I'd probably visit the Mos Burger just next door!
Since we could not take a picture of the place, here's one from the company's website~ you can see the place is so small that it was totally incredulous that the shop attendants could have spent so much time wandering from one place to the next...
http://www.soint.co.jp/top%20news/news/050325.html
PS Apparently there are branches in Singapore and Shanghai as well~ wonder if it is a fad there too?
Romankan Yokohama
(opens at 11 in the morning)
The Breeze Shopping Center, Taipei