C'est bon! is located in Tsing Yi, one of the satellite developments in the New Territories of HK. Before your mind goes completely blank and dismiss this area, recall your Airport Express journey from the airport, and you'd remember that first station it stops at is called Tsing Yi, yup, that's where we went..
Must admit that I rarely venture out to the dark side, let along the New Territories… so imagine my surprise when my friend told me that you have to book at least three weeks in advance for a weekday booking for C'est bon!, a newly opened fine dining French restaurant in Tsing Yi. Knowing little about the place, except that it is a branch of the extremely popular original C'est bon! in Bangkok, we held our Octopus cards in hand and made an outing all the way to NT.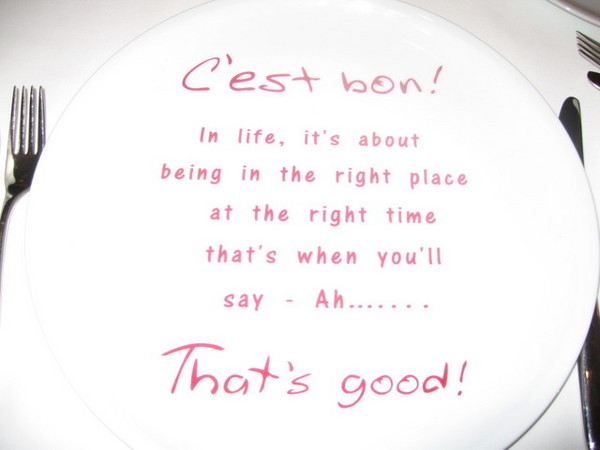 We were very impressed with the light, French bistro style decor of the place, with full-length glass windows on the far side of the restaurant overlooking a calm sea. We felt transformed to one of those sidewalk bistros in Europe, and were only brought back to earth by the tacky saying plastered on the plates in front of us... =)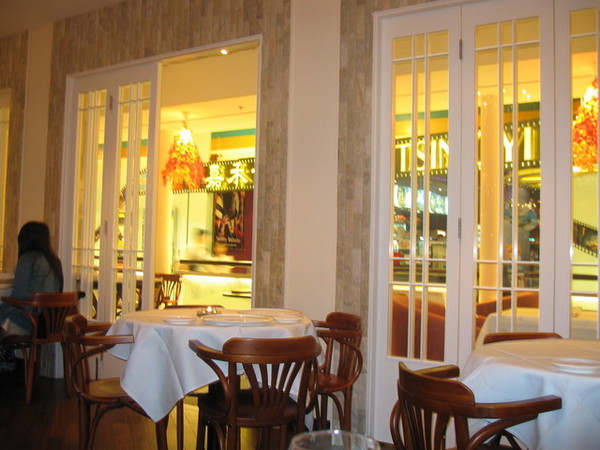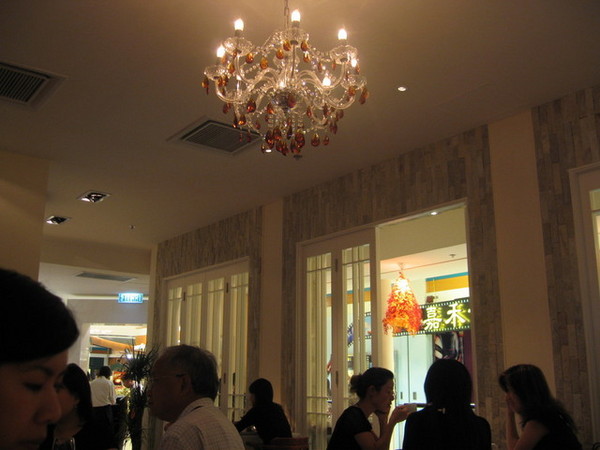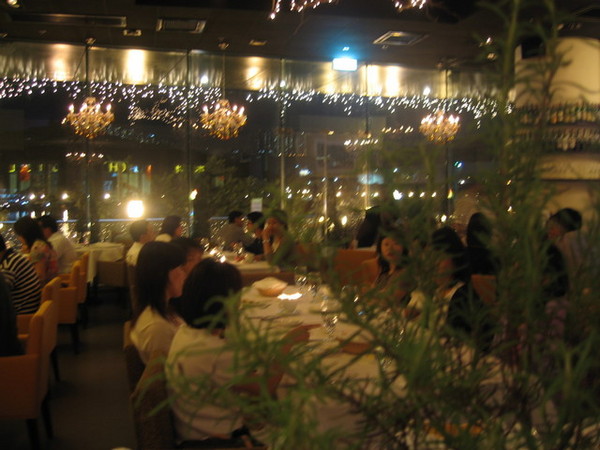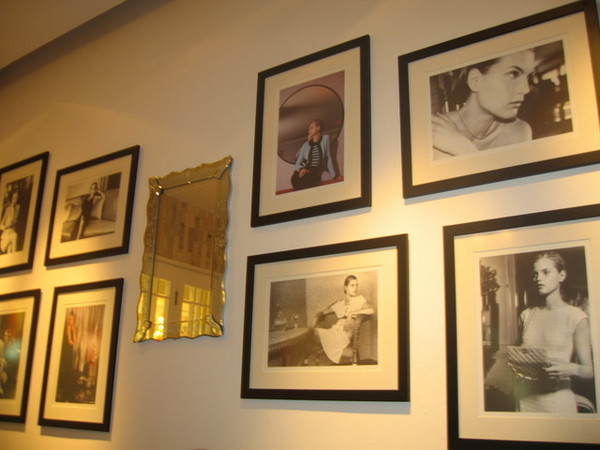 The buzz is from its extremely attractively priced set menu, at HK$298 for 9-courses, and if you are willing to fork out an additional HK$22, you get a glass of house red or white. Here's the full menu~
Thon Maguro
Foie gras Francais Poele

Palourdes royales et moules Nouvelle-Zealande
Ou
Salade Cesar

Consomme de poulet
Ou
Lobster bisque
Sorbet
Spaghetti aglio
Saumon
Ou
Carre d'agneau
Gateau tiede au chocolat
Cafe ou The


Whilst an a la carte menu was also provided, the food items primarily consisted of those in the 9-course set, featuring both in the appetizer and main course section. Understand that the palce has recently introduced a shorter Lobster set menu, which was not available on the day of our visit. We of course, opted for the full 9-course!

The crusty french baguette was good - served slightly warm with the crust still crispy.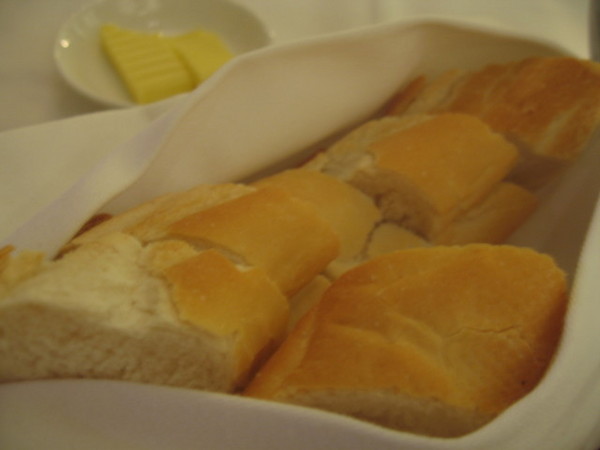 Thon Maguro - Black white sesame tuna sashimi with lemon mustard sauce
This looked exceptional, yet was nothing special, the tuna was bland tasting and there was not enough lemon mustard sauce.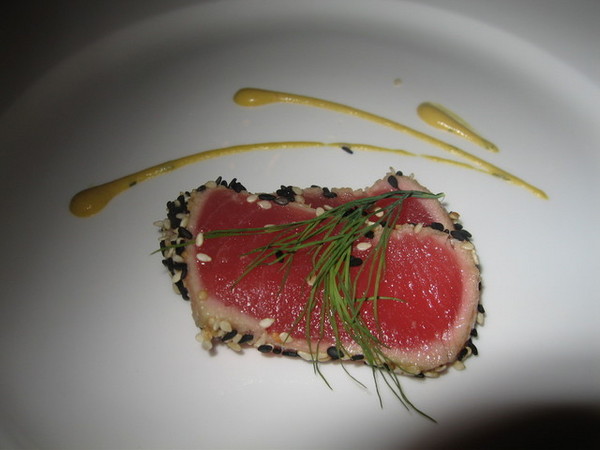 Foie gras Francais Poele - Goose liver with pear and strawberry sauce
I found this well-executed, with the outside slightly burned while the center still soft and melting. One of my friends was less happy with hers, which was overcooked. The pear went well with the gooseliver.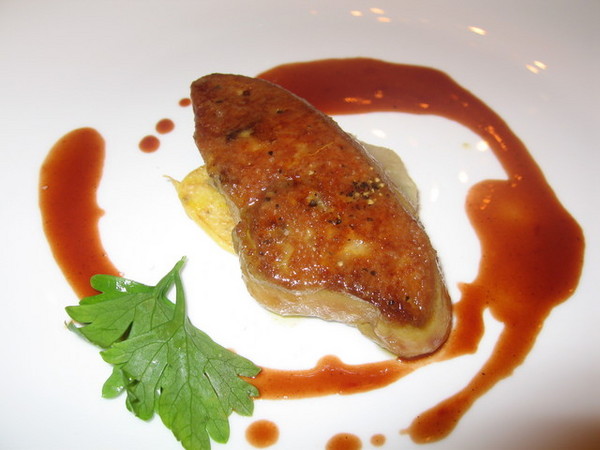 Palourdes royales et moules Nouvelle-Zealande - Royal clams and mussels with white wine herb sauce
The sauce was too rich and buttery for the freshness of the clams and the mussels to come through.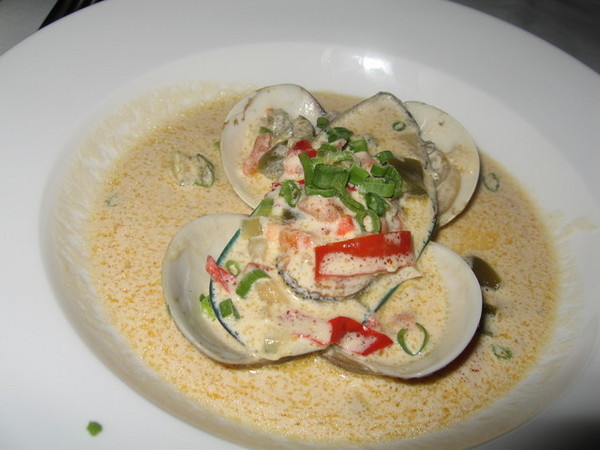 Salade Cesar - Cesar Salad
Just a plain cesar salad - nothing special.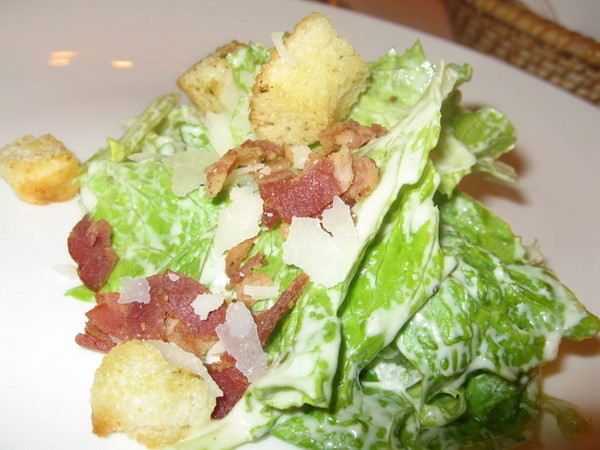 Consomme de poulet - Asparagus and chicken clear soup
I adore consomme in general and felt little difference in this versus chicken stock.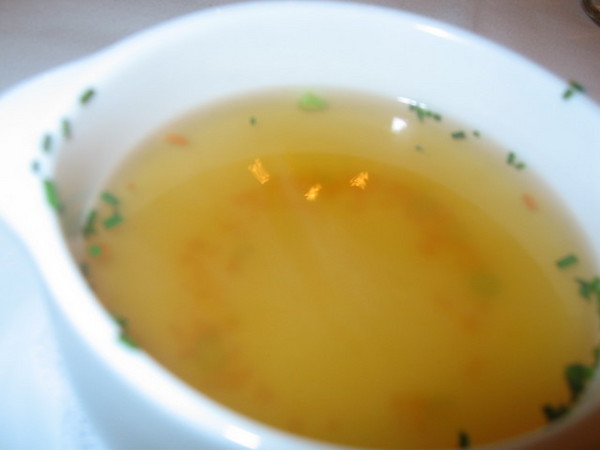 Lobster bisque - Lobster soup
Its appearance looks watery, but actually tasted much better, lobster pieces were wanting.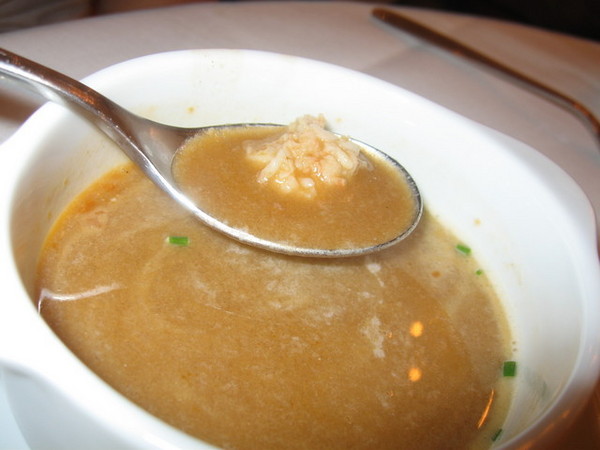 Lime Sorbet
Too acidic and too sweet for my taste.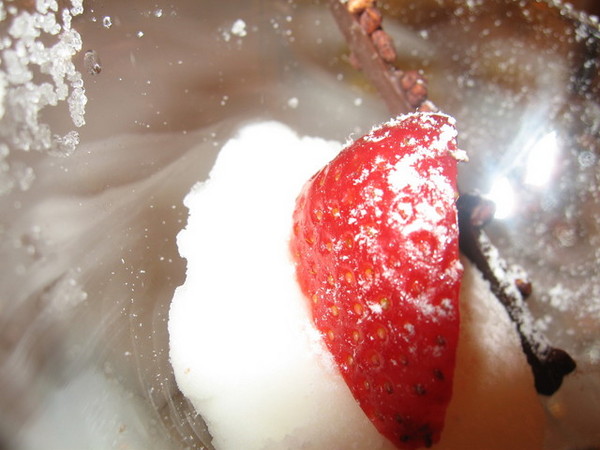 Spaghetti aglio - Spaghetti in garlic sauce
Total failure - the plainer the spaghetti the more difficult to get it right, and the texture of the spaghetti was so not al dente here that it ruined the whole dish.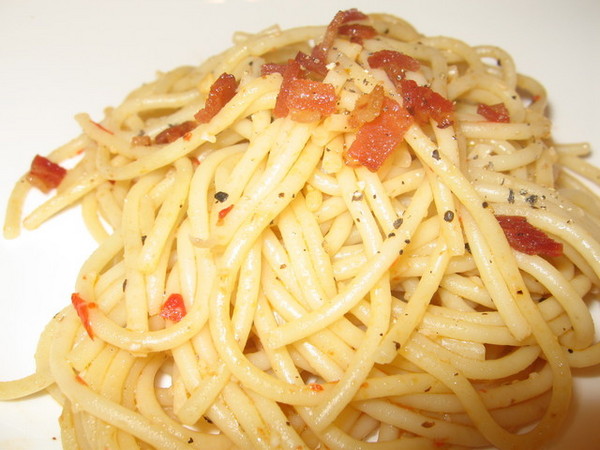 Carre d'agneau  - Grilled lamb chop with rosemary sauce
A high point of the meal - the meat was well cooked and the rich gravy a good complement, although there was not much rosemary scent.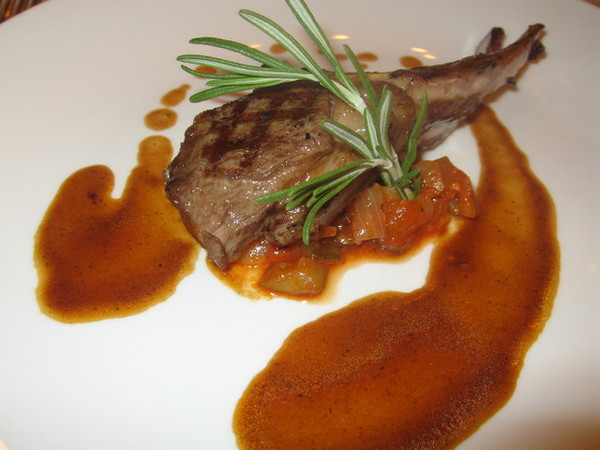 Saumon - Salmon grilled with herb sauce
Did not try it, was told by my friends that this was ok.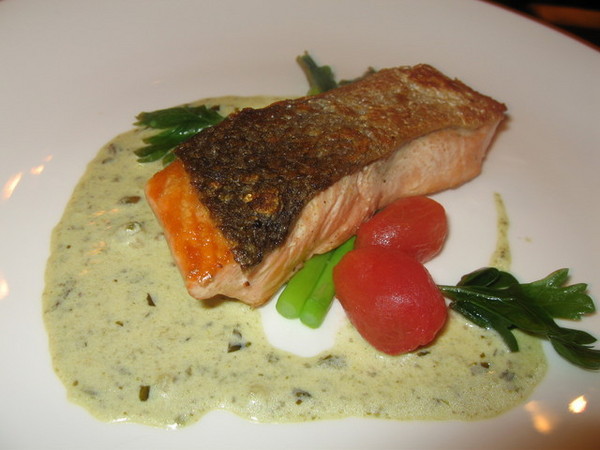 Gateau tiede au chocolat - Warm chocolate cake with vanilla ice cream
This is becoming such a common dissert in HK, the chocolate fondant was yummy but I did not like the vanilla ice cream which was too sweet to my liking.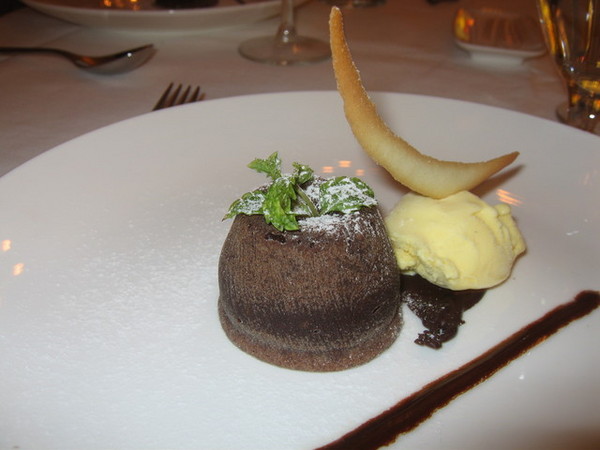 The ou Coffee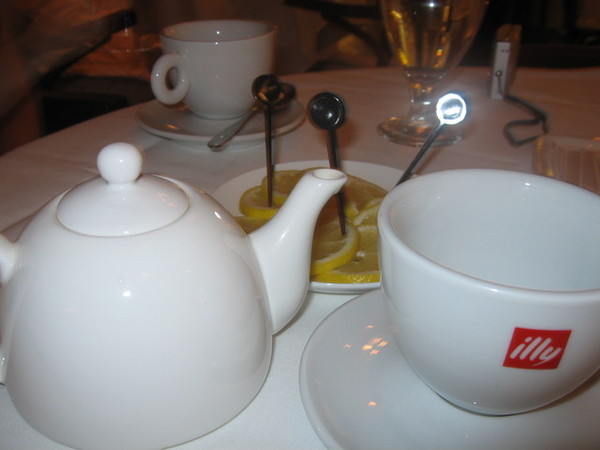 To me, this is a novelty experience, and once is probably sufficient. While it was definitely a bargain at the price, and the presentation was of a high standard, we were unconvinced by the food quality. The place was also let down by the waiters' indifferent service, which is definitely not up to far. The set menu was already quite a good deal at HK$298, at the original branch in Thailand, it is priced at even more of a bargain of Bt1,000, or just under HK$200. No wonder C'est bon has become a must-go destination for many HK tourists when they visit Bangkok. I guess at HK$200 for a 9-course fine dining experience, you cannot really complain that much. 

An interesting tidbit, I was searching the web for past food reviews by other bloggers on the Bangkok branch, and discovered someone's review in 2003, featuring the exact same menu, barr some slight differences! My goodness, haute cuisine is not meant to be done in this factory-style method. t is supposed to be an evolving menu by the head chef, using the freshest and most delicious ingredients to create a top quality dining experience for the customers. No wonder all the dishes felt mechanical and unexciting, even though the presentation was good. The dishes arrived very quickly, sometimes so fast that we hadn't even had time to digest the last course. I guess it is because most of the dishes were already prepared in advance, given almost everyone there would opt for this bargain set menu.

Check this picture out - one of those HK only curious sights  - an haute cuisine restaurant situated right next to Steak Expert (the red neon-sign you see at the back)- a HK- steakhouse chain which retails sirloin at less than HK$50, and directly opposite the multiplex cinema.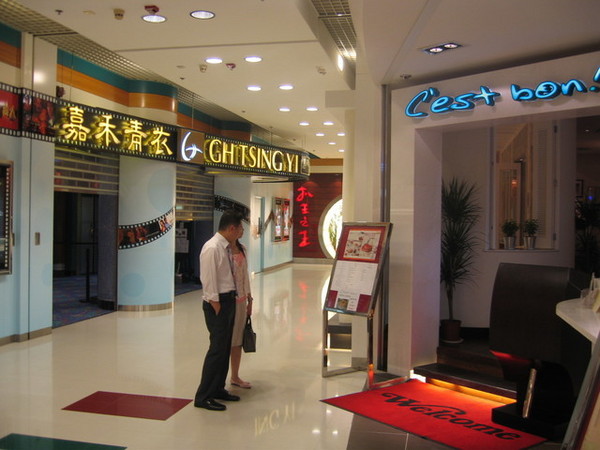 C'est bon! French cuisine
Shop G02, Maritime Square, Tsing Yi, MTR Station, NT

Thailand branch: Ground Floor, President Place Building, 975 Ploenchit Road, Bangkok 10330