Craving for some pho the other night, we decided to have Vietnamese for dinner last Friday. Since we were catching a late night movie at IFC, our restaurant choice was restricted to the Central area. The options as we realised were extremely limited- with Song being too far away and Na Trang not suited for a long relaxing dinner, we settled on an old fave- Indochine in California Tower.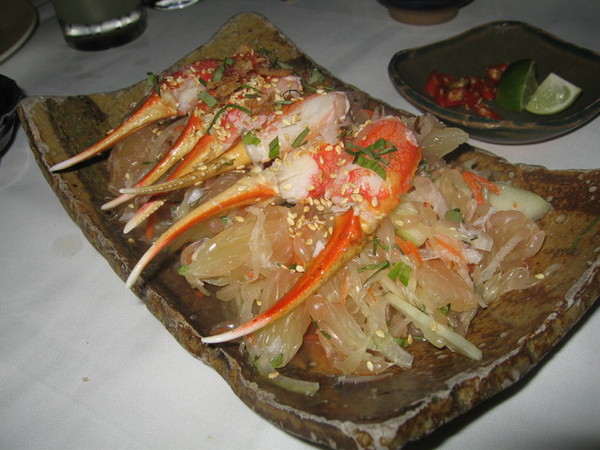 It's been a while since my last visit, my first impression when walking in was that while it looked broadly the same as before, the place was a bit worn down. It was also unnecessarily ill lit up (reason for the horrible and few pics here) ... Sorry but the rattan chairs really did not evoke a romantic feeling, if that'hs what was intended. Another discomforting sign was that the place was swamped with Westerners... Makes one wonder whether the cuisine was authenic or not.
While waiting for my friends, I nibbled on the prawn crackers, which were crispy and fresh, alleviating some of my concern.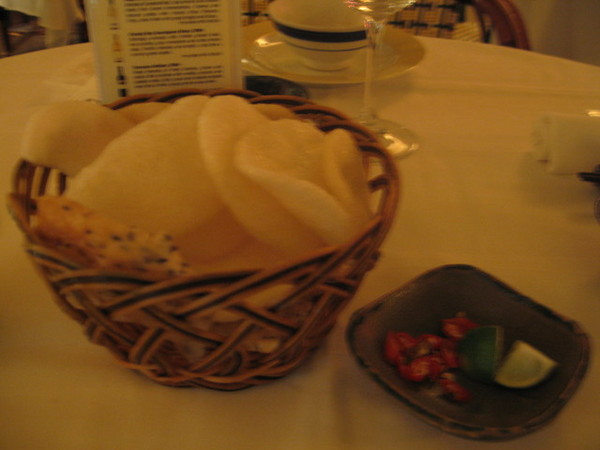 Our appetizer of crabmeat with pomelo salad looked appetizing on arrival, with little crab claws sitting neatly on top of the bed of salad. As it turns out, the crab claws had a strong freezer aftertaste, and the dish was only saved by the refreshing salad that accompanies it. The minced pork in rice rolls was a better choice in terms of execution even thought it was not very exciting. Roasted pork neck slices was a popular dish, even though it was a bit on the greasy side.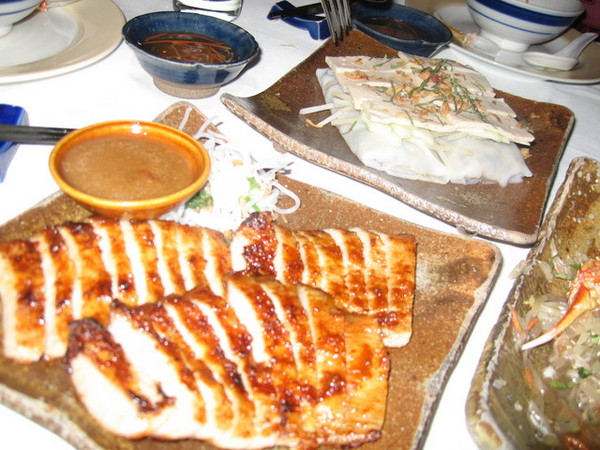 The beef with tomato cubes tasted good, but is not much different from what you'd have at a local chinese restaurant, and I thought the steamed eggplant in sauce was more interesting. The eggplant is chopped up into large chunks and then steamed. It Is a bit bland on its own but the sweet sauce added a good kick to the taste. A healthy choice as little oil was used.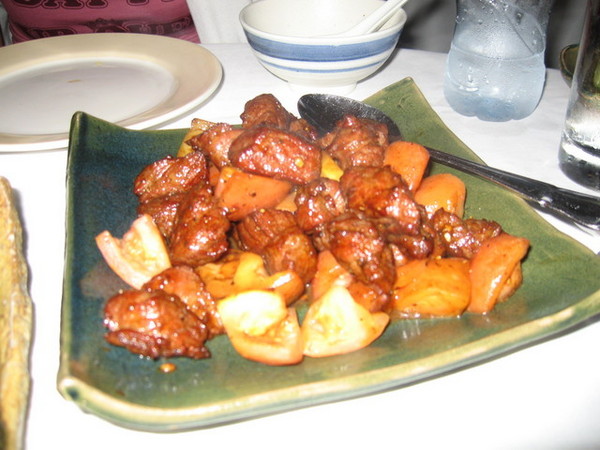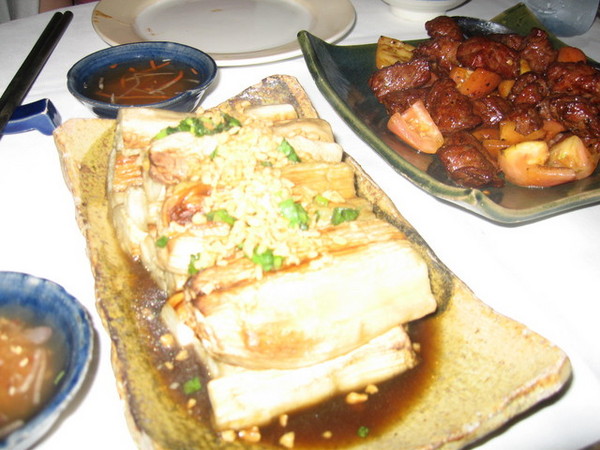 Our last mains of fried rice noodle with seafood was huge but plain, probably faring worse than the chachanteng affair. The dessert menu was so Western centric that we opted for ice cream elsewhere instead.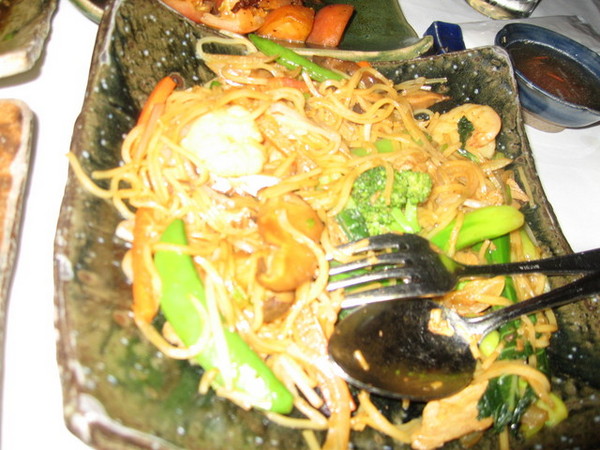 To be honest, the meal was really quite average, while it was not awful there were no highlights. In fact, I debated for a while whether to write about it or not, and tried hard to come up with some upbeat comment. I was disappointed because I used to enjoy coming to Indochine in its hay day, while portions have become bigger the food was sub standard. Probably it was Indochine's way to cater for the masses, as the place was indeed full the night of our visit. But they'd not have me as a repeat customer for sure.
Indochine 1929
30-32 D'Aguilar Street, 2F California Tower, Hong Kong