My friend has been raving about this little gem in SoHo for a while, but only managed a visit recently when looking for a quick bite before movie the other night. Tuk-Tuk Thai is located close to the Central wet market, and is a stone's throw from Mizu, with little signage, it is easy to miss.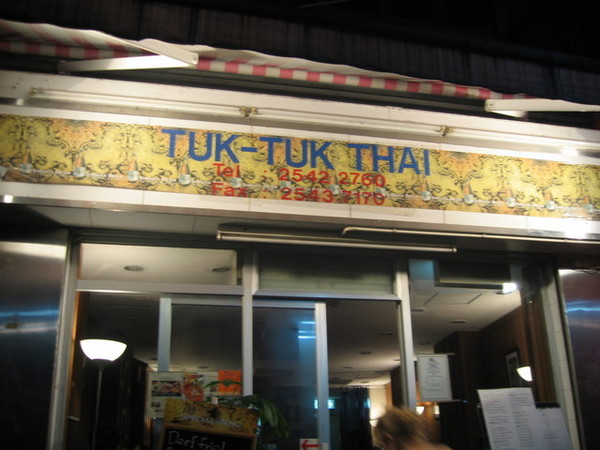 We warmed to the place immediately when we entered, with simple and rustic furniture and sparsely decorated, the place was welcoming and cosy like a friend's apartment. The waitresses were all Thai-looking, which is always a positive, although the clientele was predominantly foreigners, which was a tiny warning signal to us. We were skeptical to the notice that said "No MSG!" on the front window, but settled in quickly.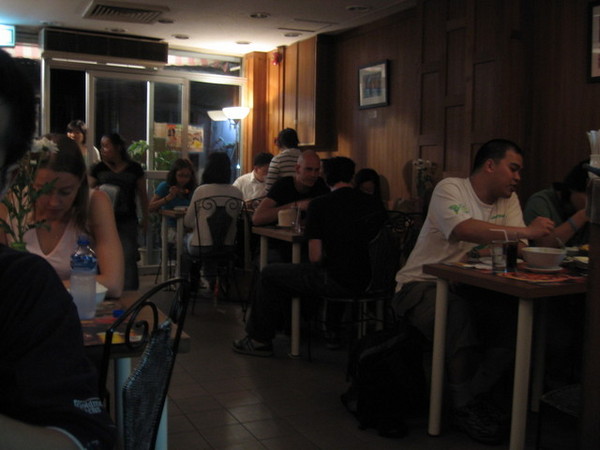 Thumbs up to the prawn cakes, which were delicious and full of flavor, freshly prepared from the small open kitchen right next to us. It blended well with the accompanying sweet sauce, and we finished the plate very quickly.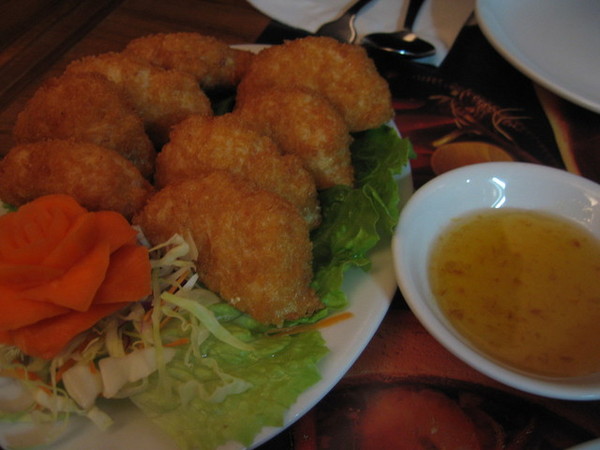 The deep fried soft shell crab salad was less successful - as the batter was not crispy enough to our taste, but the chili pepper seasoning did spice it up a bit.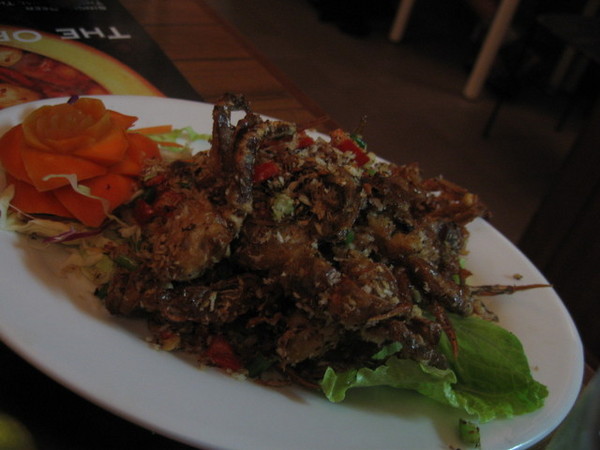 Duck curry with tomatoes was another well-received dish, the mellow creamy and slightly sweet curry sauce was spiced up by the abundance of juicy plum tomatoes in the dish. We quickly ordered some plain rice to go with it.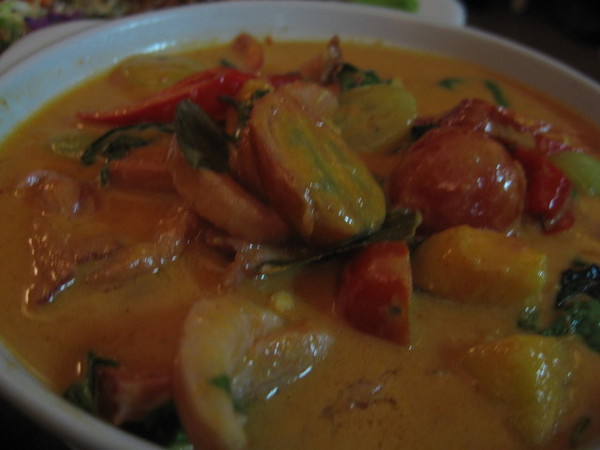 We were impressed by the quality and especially the home-style cooking of Tuk-Tuk Thai. Cost-wise, it worked out to be around HK$90 per head, which is more than affordable for the area. Apparently set lunches are even more reasonably priced at HK$40-60 per head. We counted only 3 staff on the night of our visit, in charge of both cooking and serving, so in spite of brisk service, the dishes did take a while to arrive. We actually had to cancel a salad dish in order to make our movie on time. Don't be expecting first class service or decor, just be prepared for a cozy, homey, comfortable and more importantly, enjoyable dinner in the posh SoHo arrea.

Tuk-Tuk Thai, 30 Graham Street, Central