While a freshly prepared and cooked dinner waiting at home upon your return from work sounds enticing, more often then not, eating out is a more practical alternative for most people these days. However, good and affordable restaurants are in general hard to find, and while I adore the street vendors one sees in abundance on the streets in Taipei, sometimes I do prefer a proper sit-down meal in an air-conditioned environment. Found a street that specializes in this type of restaurants on my recent visit to Taipei.
One is greeted with an enormous selection of dishes upon entering
小李子
"Little Lee" (Direct English translation). Every dish is on display, and when you see something to your fancy, you can order with the waiter standing right behind the counter and collect your dish from him immediately.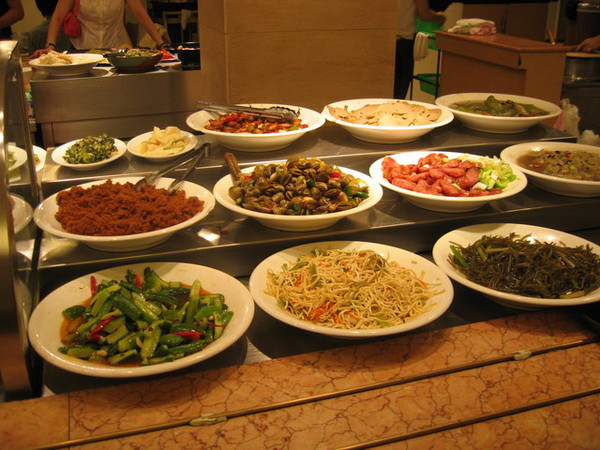 This type of restaurants originated with the influx of Japanese tourists, who enjoy having local Taiwanese food on their visits, but dislike the street stall style affair (see night market entry). Gradually, it became popular with the locals as well, as they discovered this was indeed a good idea given the efficient semi-self-service nature, and more importantly, the reasonably priced good local food. As you can see, the selection is appetizingly huge and is comparable to any proper restaurant - with many cold and hot dishes laid out in a hygienic surrounding.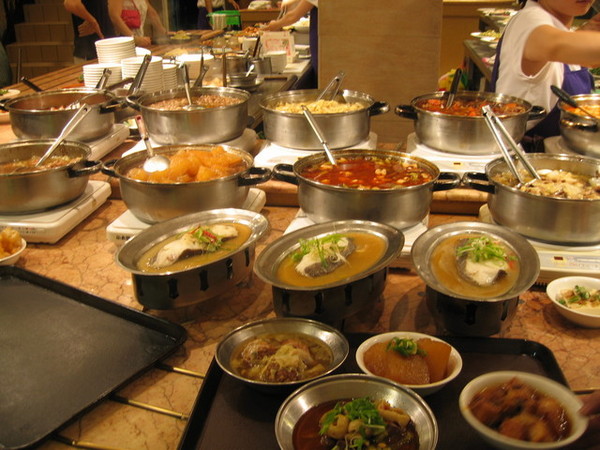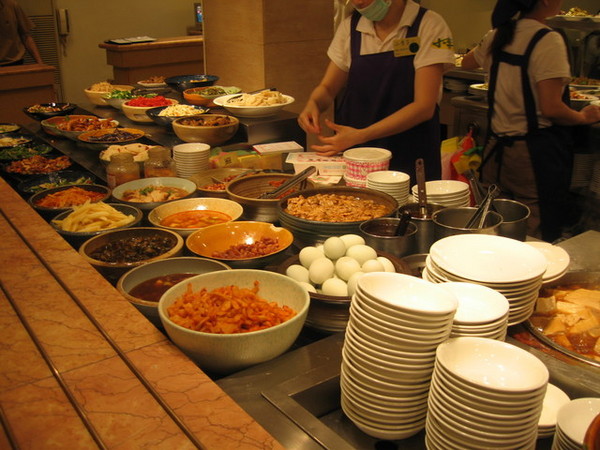 While my aunt was selecting the dishes for us, I grabbed us a corner table and a waiter promptly appeared and dropped off this huge pot of sweet potato congee on our table. This is one of my favourite dish whenever I come back to Taiwan, low cost, nutritional and extremely delicious. The congee variety also differs from the HK-style congee, with the latter of a much thicker consistency where the rice disappears into the congee. This serves as a perfect complement to the more strongly flavoured dishes that we chose tonight.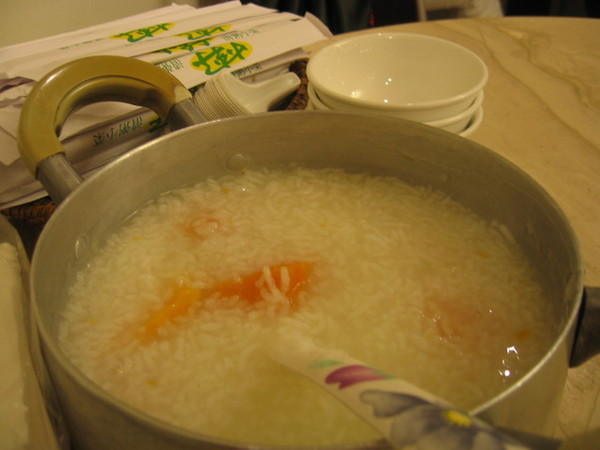 Within seconds, our table was covered by many small dishes - I especially adore the vegetable dishes, which are rare in HK. The bitter gourd and crunchy seaweed both received the thumbs-up, refreshing for a hot summer evening.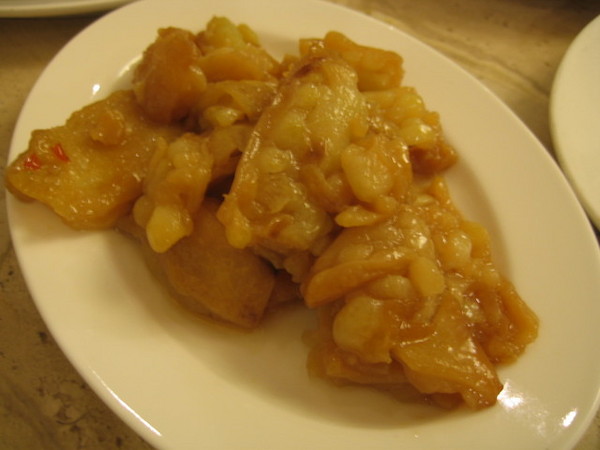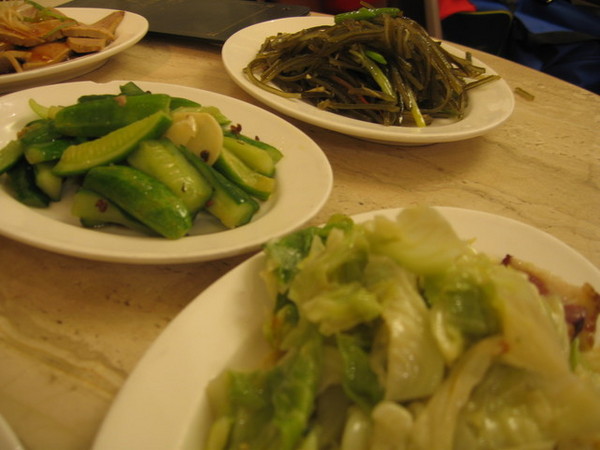 Here, the peppers were first stuffed with a minced pork filling and then steamed. The withered and shriveled outward appearance deceived me~ it was actually extremely tasty and appetizing.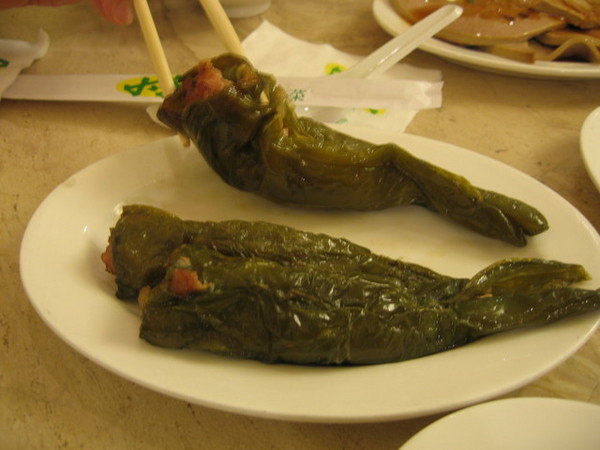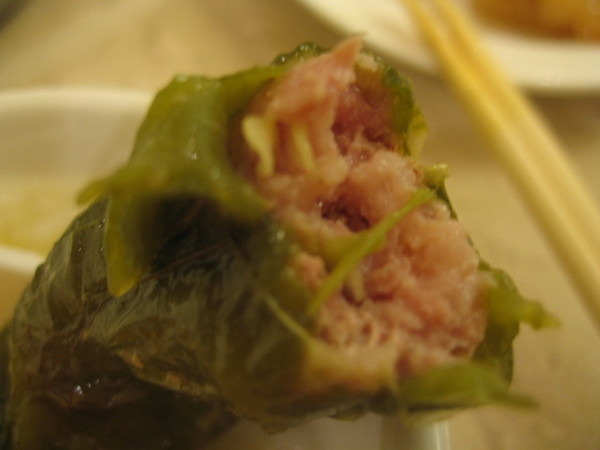 Not everyone likes dishes with internal organs - well we do, and I found the pork's tripe especially well cooked, and went well with the ginger shreds and the dash of rich sauce on top.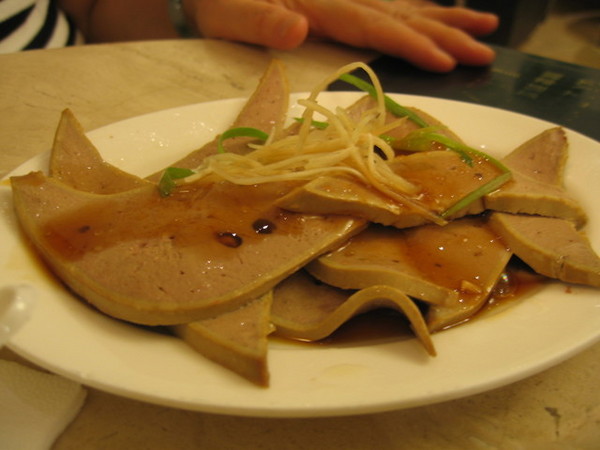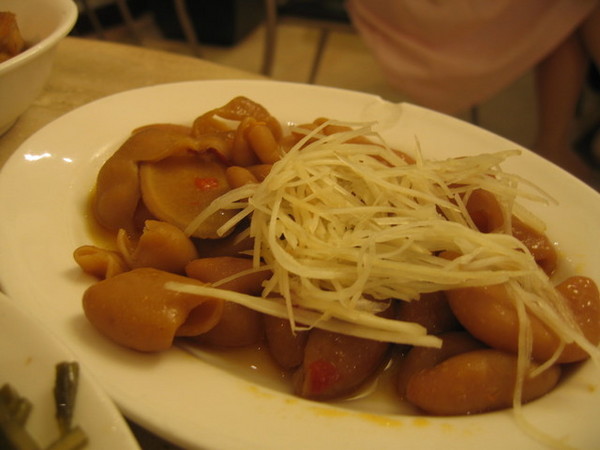 One Taiwanese stable dish is fried egg with preserved vegetable pieces - which they will prepare for you when you order. Another is the tofu in sauce which you see below. That was probably one of the best dishes of the evening, as it was cooked long enough for the sauce to immerse within the soft tofu.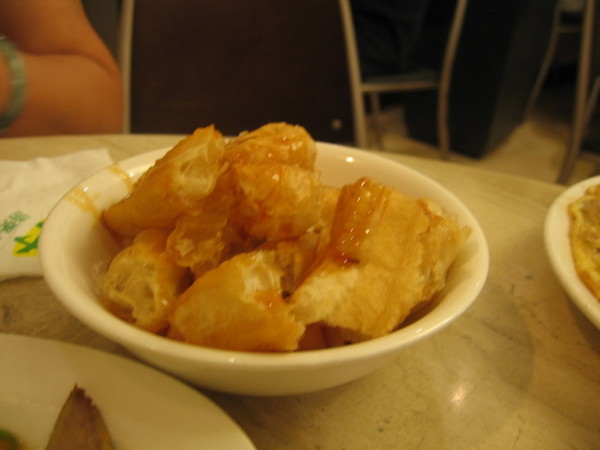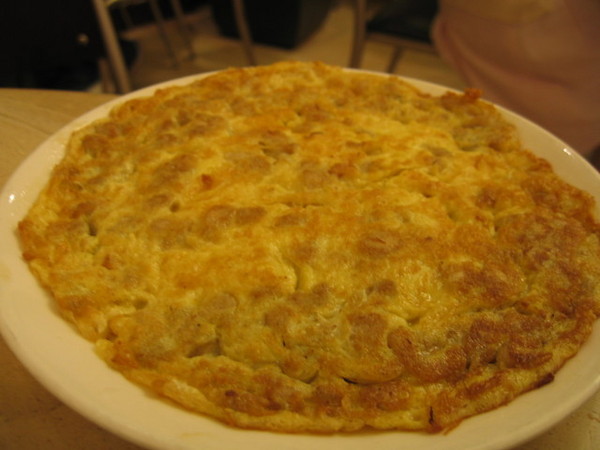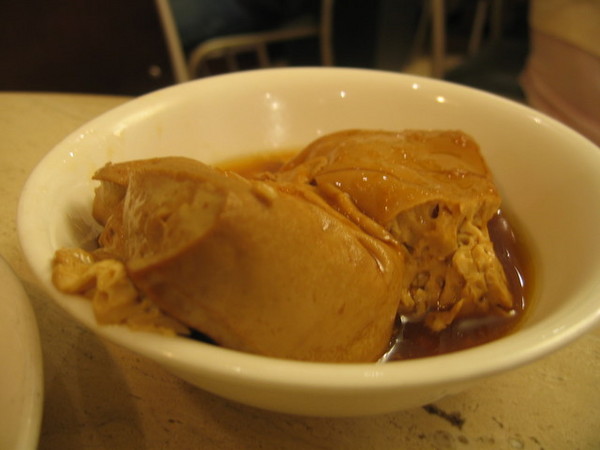 It is probably not a place that one would normally bring a tourist to, and I think the more upscale Taiwanese restaurants definitely still have their appeal. For some, the dishes here are also too simple and plain to impress. However, I did enjoy this virtual home-styled meal very much as it was extremely good value for money (NT$7,000 for 3 people).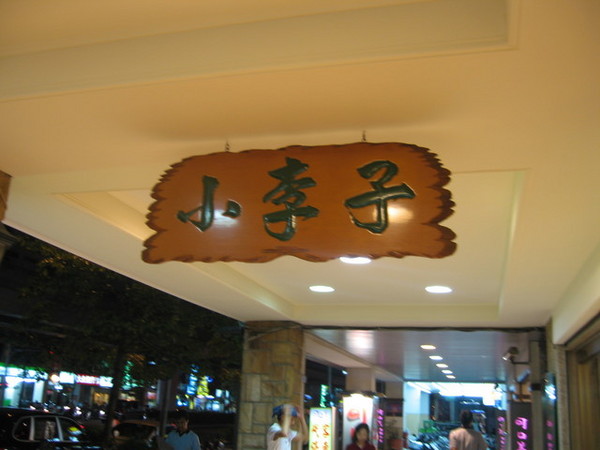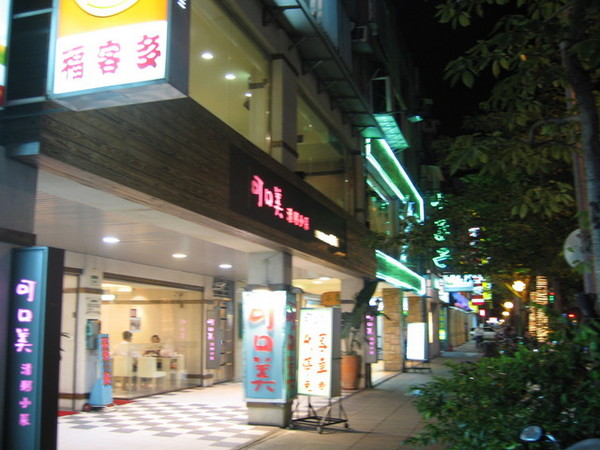 A word of warning, I counted at least five similar styled restaurants on this street, and was told the quality varies dramatically. The rule of thumb is of course, go into the one that's the busiest (like we did)!
小李子, 142-1 復興南路二段,台北市