After a deeply satisfying local dinner, my aunt recommended heading over to the nearby Raoho Street night market for an after meal stroll. If it were't for the fact that we were totally stuffed from dinner, I'd probably be able to give you a more personal view of the vast variety of local snacks on offer at the night market. Now, there's only a pictorial account, which I still find highly fascinating~ (hope you do too)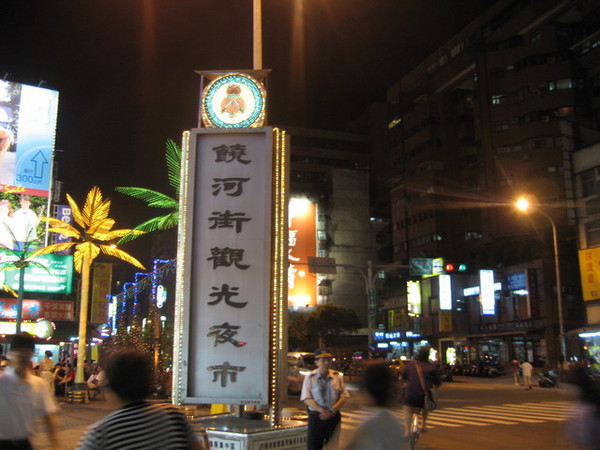 Located behind Sungshan Train Station, Raoho Street Night Market is one of the more famous ones located in Taipei, and is home to over 700 street vendors. We arrived at around nine, and even thought it was a Monday night, the place was still bustling with people. I used to think that night market visits are only for tourists, but the locals outnumbered the foreigners this particular weeknight. We were totally awed by the interesting food stuff on offer - although I have no clue what half of the dishes are! Will add in random comments here and there~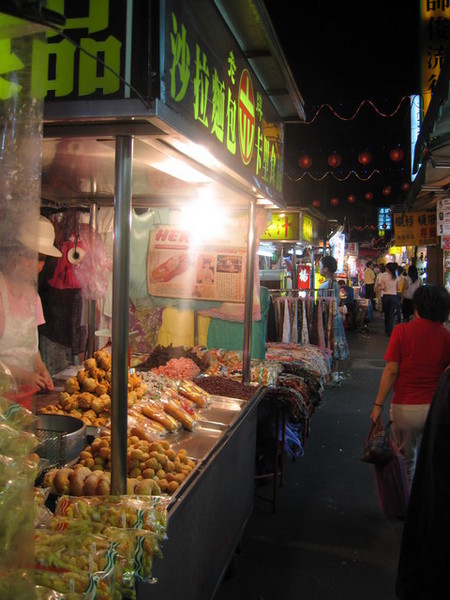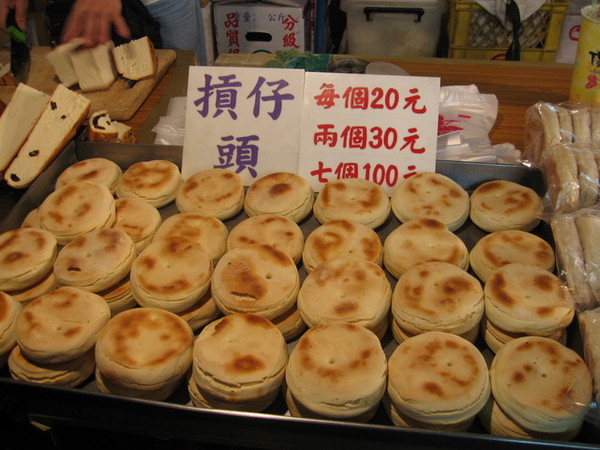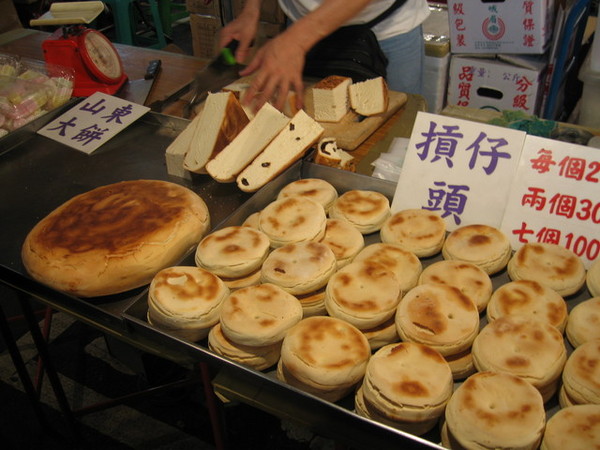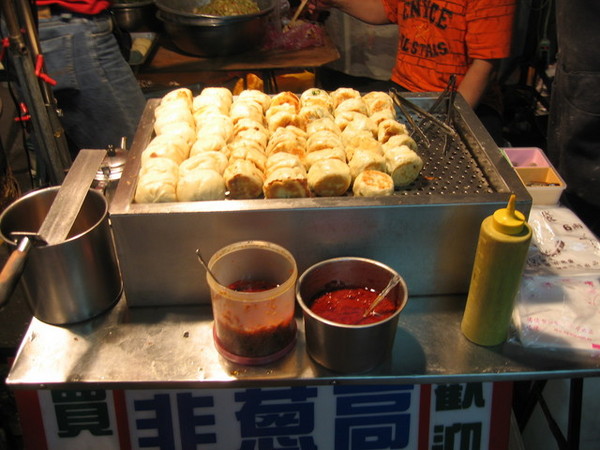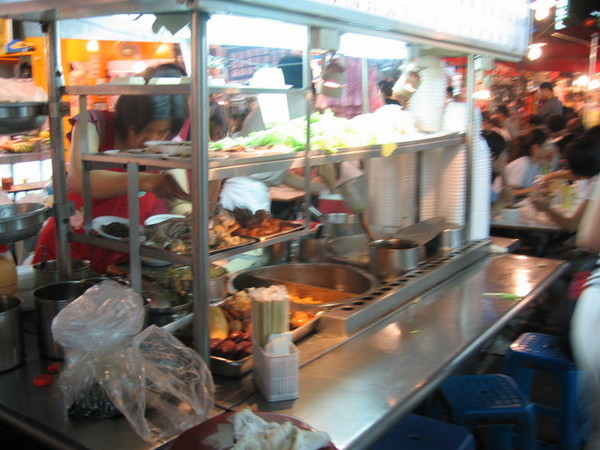 One of the most popular Taiwanese dessert is shaved ice served with an assortment of toppings, including fruits, tapioca pearl, tapioca seed, sago seed, and other colorful ingredients (as below). The Taiwanese like to describe the chewy stickiness of the pearl tapioca seed using the alphabet "Q" - as in how QQ the tapioca seed is... Some dessert shops even call themselves "QQ"!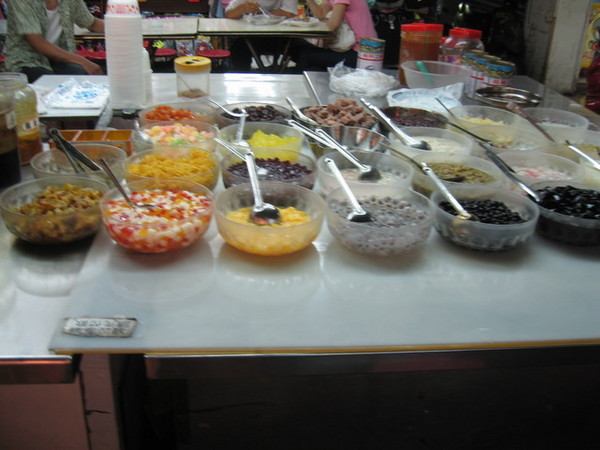 I really admire how they could eat hot food like noodles and soup in the summer time~ even though it was 9pm, I think it was at least 27 degrees C the night we visited the night market. I guess the food was really very good!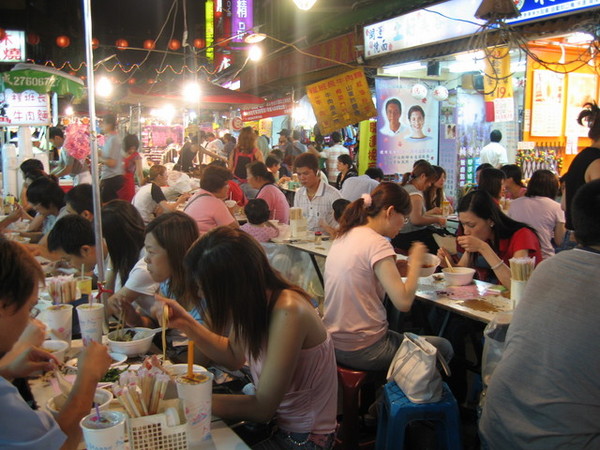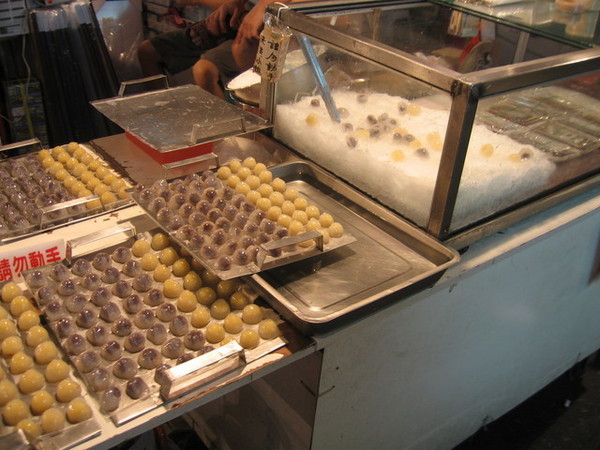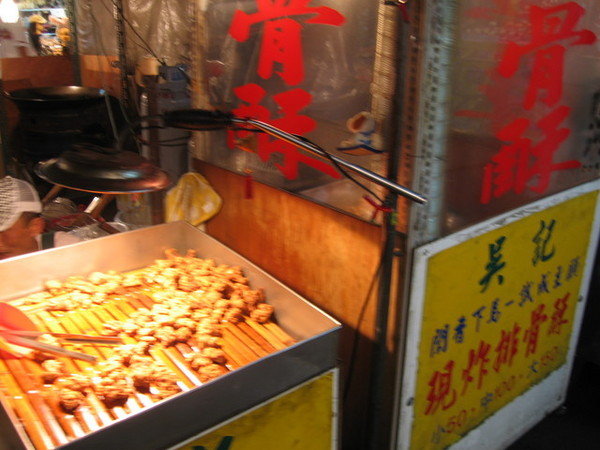 Guess what this place is~ a beauty parlor. No kidding, the technique used is threadding, which is an age-old Chinese tradition of moving a long string of thread over your face to remove facial hair, or to shape your eyebrows. The modern day equivalent is eyebrow shaping using tweezers, or shaving using facial razors. Before you act all squeamish, talcom powder is sprinkled all over your place to minimize your level of discomfort. See the guy in white - he is apparently the master expert on this, and has made numerous TV appearances to show off his skills. The place was not only packed, but with long queues waiting~ do contemplating trying it out when you are in Taipei next. (No, I did not).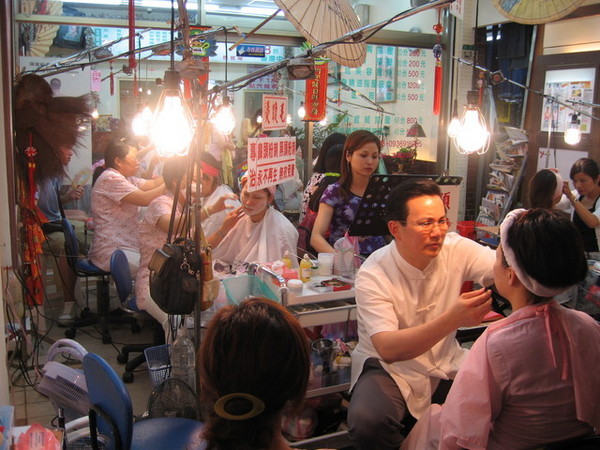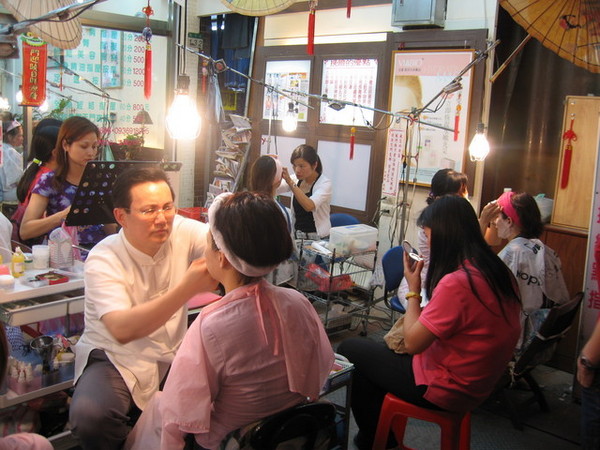 There are also Ten-dollar shops here, but instead of HK$10, it is NT$10 ~ which is the equivalent of less than HK$3...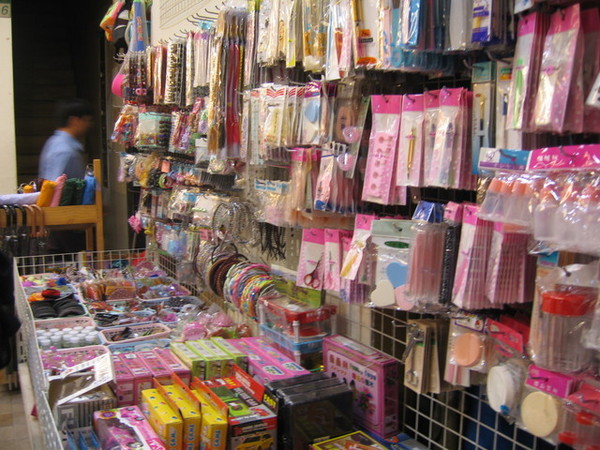 Certain parts of Taiwan conjure up images of HK in the fifties or sixties~ and this night market is definitely one of them. Kids not only could try catching fish using a small paper net at this stall...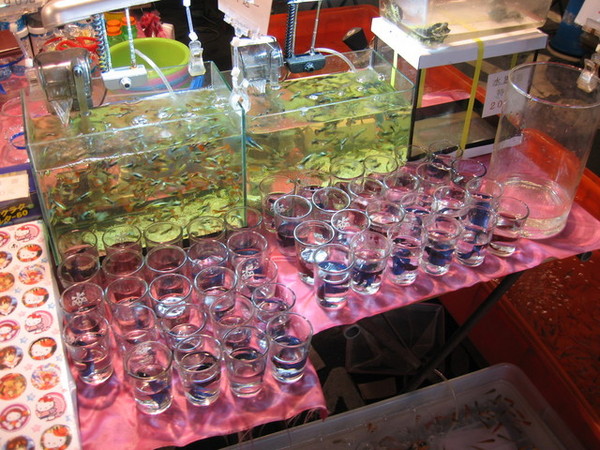 ... but could also ride on this portable Merry-Go-Round... bet you can't find that at Temple Street these days!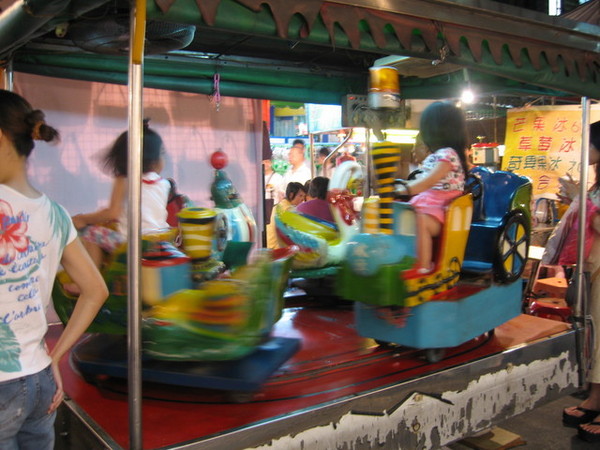 Taiwanese in general seem more health conscious than HK people- and recently there has been a craze over eating cuisine that has medicinal purposes. One particularly popular dish is using some Chines herbs and medicine to broil lamb - which is meant to be good for your general health. We found many people eating this nutritious dish (at the dirt cheap price of NT$60 per bowl) at the night market....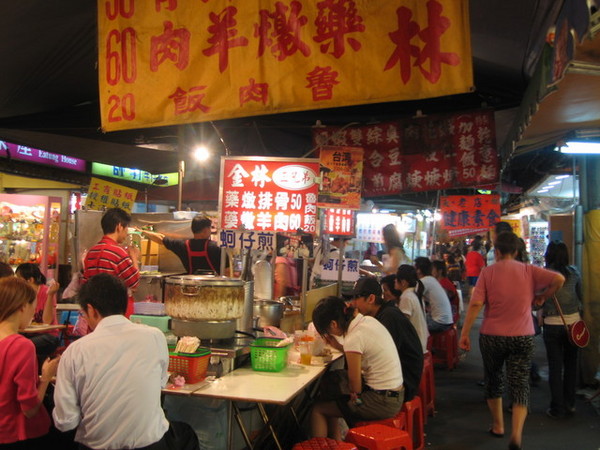 Not all the snack on offer is all that healthy though - check out the goose neck and assorted intestine & organ that a few street vendors specialise in!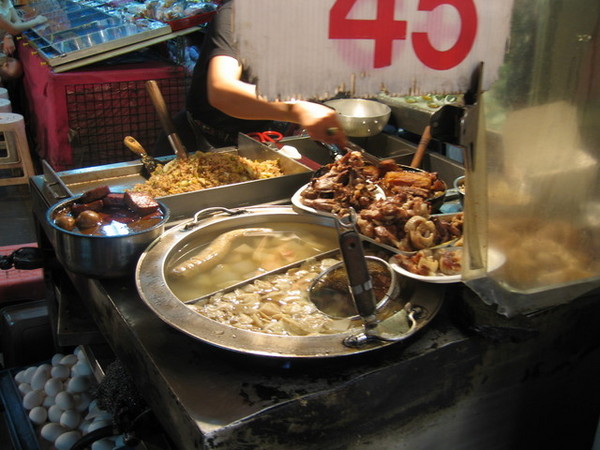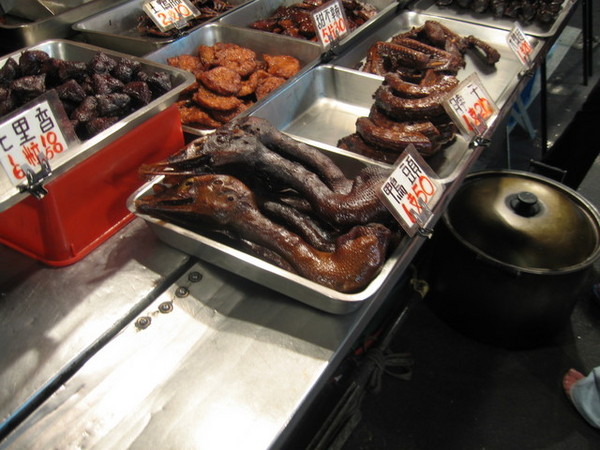 Was told that this is by far the newest and most popular street vendor on Ranho Street. These freshly made steamed pork buns are called "Pepper buns" (direct translation from the Chinese name), and are apparently delicious. Was very impressed with how quickly they managed to roll out a dough from scratch. Regrettably even someone as much of a food fanatic as myself couldn't force one down (or bear to wait in the long queue) so cannot give you a first hand commentary. Do drop by on your next visit to try it out yourself.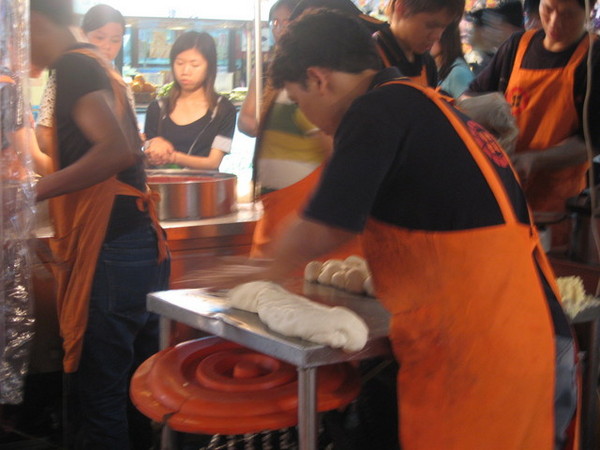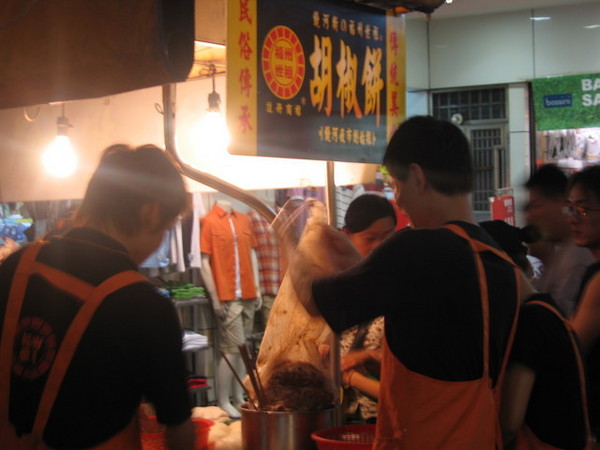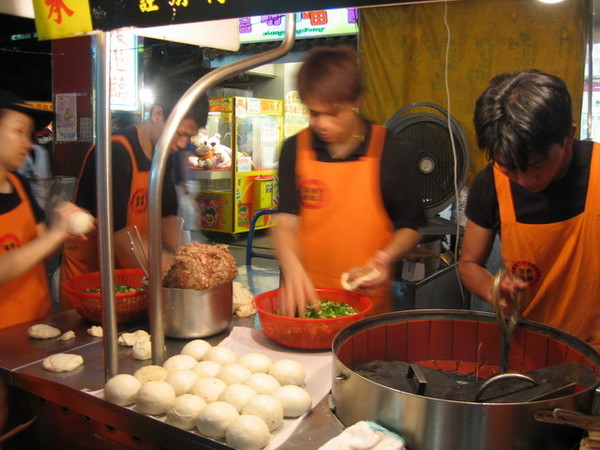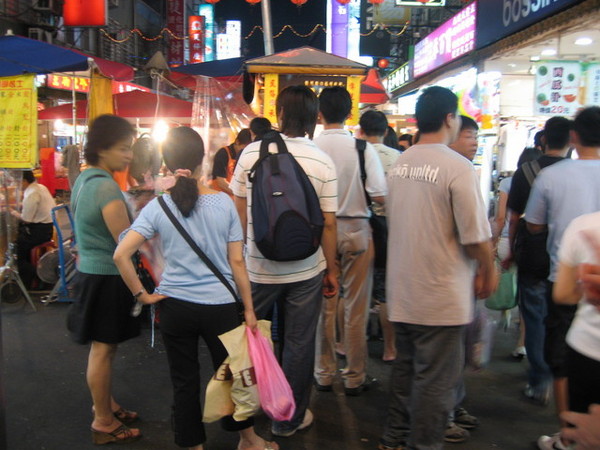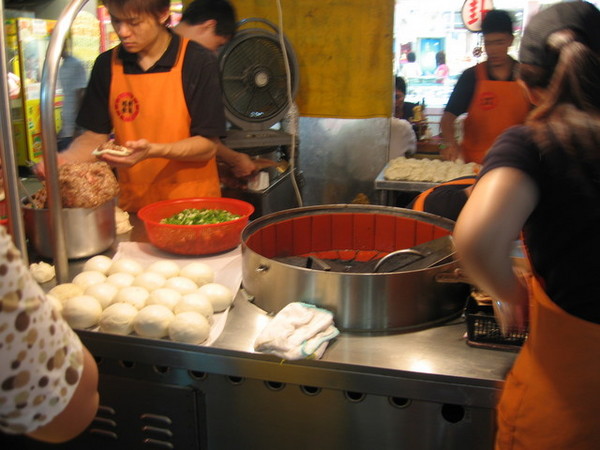 Reaching the other end of Raoho Street, you would find yourself facing the grand-looking Sung-shan Matzu Temple, which was built in 1753. There are a few more stores located close to the temple if you would like more shopping!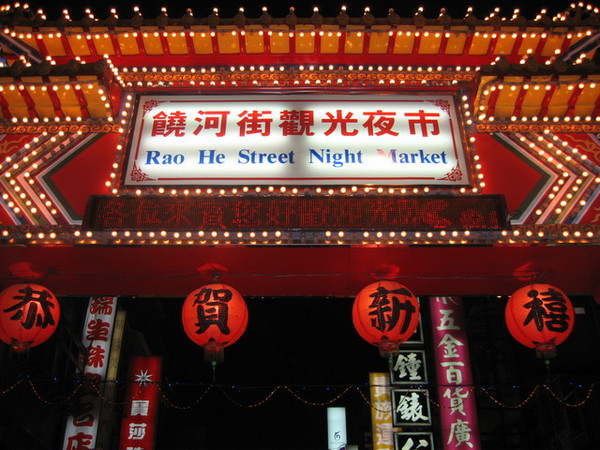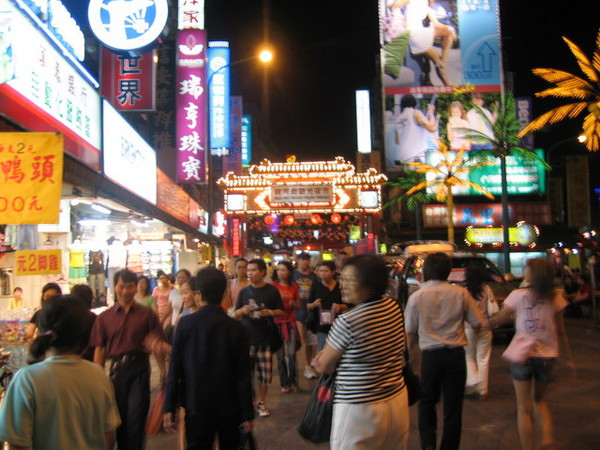 There were many more interesting stalls, selling anything from handphone accessories to plastic slippers, or services from palmistry to massages. A wonderful experience highly recommended for any visitor. There are many more night markets in Taipei, each with its own distinctive flavour, including Shilin (one of the biggest and most impressive but very hectic all the time), Lungshan Temple, Shihta Road, Kungkuan, and Chingmei... plenty for you to explore!

Raoho Street Night Market, RaoHo Street