A couple of people have been recommending Café O to me as an alternative to The Flying Pan, but I have been hesitant to visit every time I walked past its Arbuthnot Road outlet. Somehow, I just couldn't associate a relaxed brunch with the high, uncomfortable stools I see inside the shop. Finally decided to try it out one lazy Saturday afternoon when my friend mentioned Café O has opened a new branch in Sheung Wan.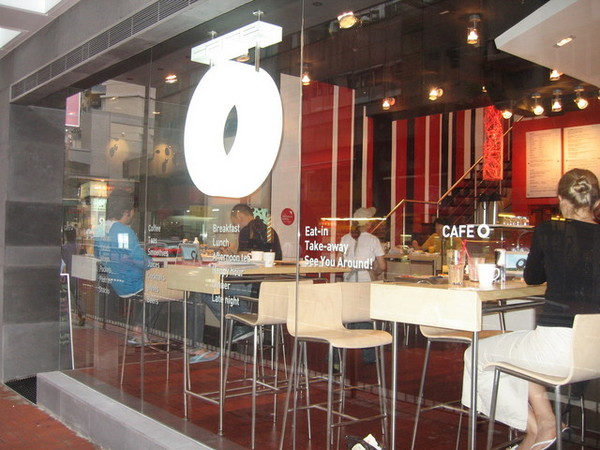 This Café O occupies the ground and first floor of a hip service apartment block close to the Sheung Wan MTR station – settling in comfortably amongst the surrounding mom and pop stores 
While both operate 24 hours for weekends, the biggest difference between Café O and The Flying Pan is its emphasis on wholesome, fresh, and healthy food, versus the greasy spoon nature of the latter. Before you start thinking this is another Life Café (which I know a lot of guys stay away from…), Café O does offer all day breakfasts and pizzas, in addition to a selection of daily pasta and salads. Wine and spirits are also served. Cafe O's Arbuthnot Road outlet is opened 24hours for Fri and Sat, while the Queen's Road C outlet is opened daily from 7 to 11.
Once we had placed our orders, we opted for the more lounge-like, relaxed area on the first floor, which also had a small balcony area for those who prefer to dine outdoors (or smoke), and waited patiently for the waitress to bring up our orders.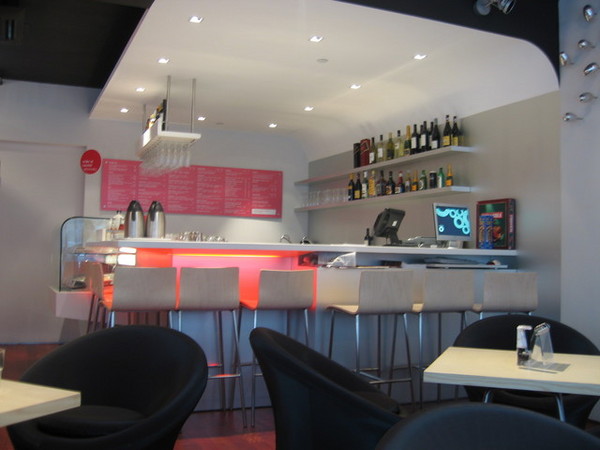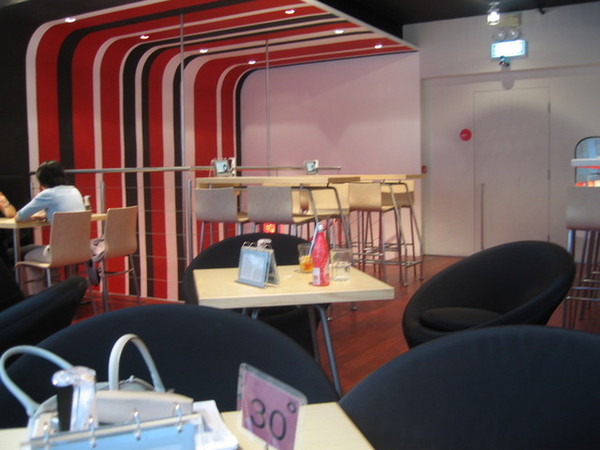 My friend adored her Memory Booster smoothie, which was refreshing and had just the right mix of fresh fruits. My cappuccino provided the much needed caffeine boost after a long week of work.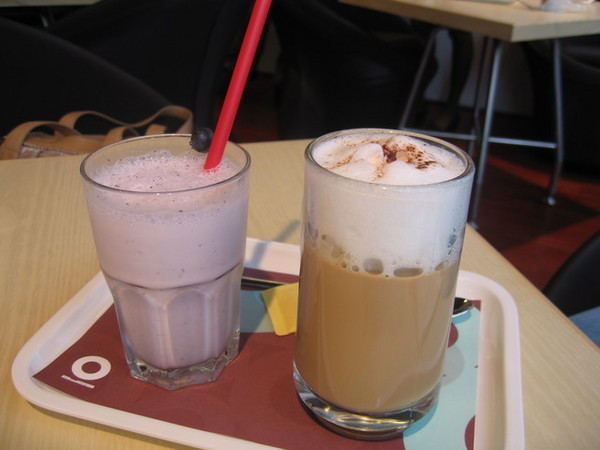 We chose the salami pizza on the waiter's recommendation, and the "Olala"- which sounded like total indulgence on paper – French toast dipped in brandied milk accompanied by yoghurt. The pizza was definitely the right choice- the thin crust was crispy and tasty, while the slightly acidic tomato sauce with cheese went well with the salami. If it weren't for our dinner plans, we'd probably have ordered another one, as the eggplant and rocket pizza on display looked extremely yummy too.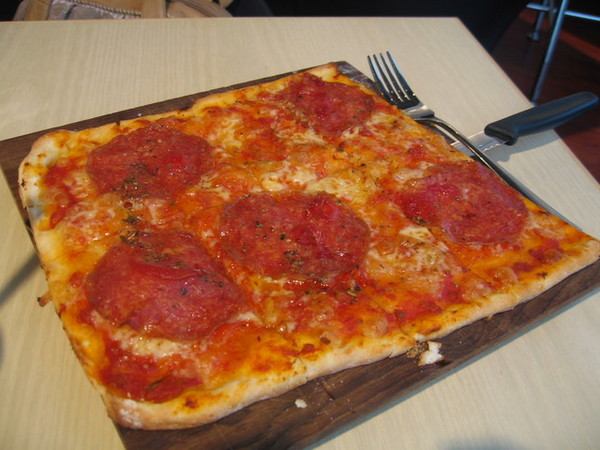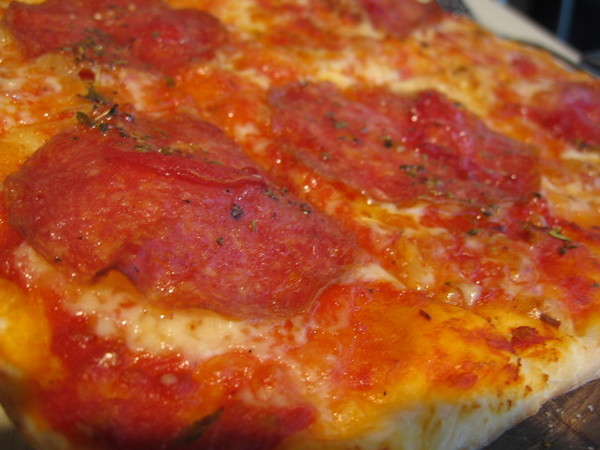 All pizzas were made on the premises and we took a peep down the stairs through the tainted glass to check out how it was prepared.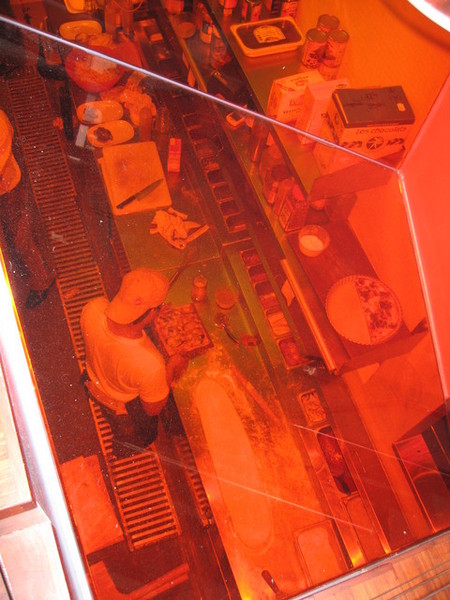 The "Olala" was an anti-climax, especially since it looked perfect when it arrived, like a very posh version of French toast. Not only was the bread lukewarm when it arrived, it tasted just like soggy bread dipped in milk and fried lightly – marks were also deducted for giving us honey rather than maple syrup. We also were confused by the side serving of yoghurt, and upon enquiry, found that the waiters also were not sure why the two were served together – perhaps to satisfy the guilty conscious of having eaten something fattening?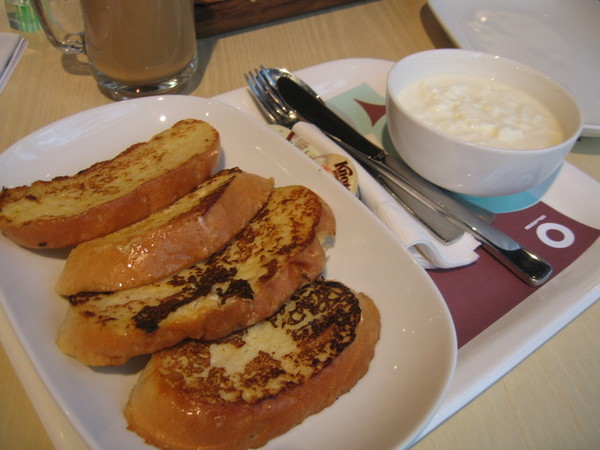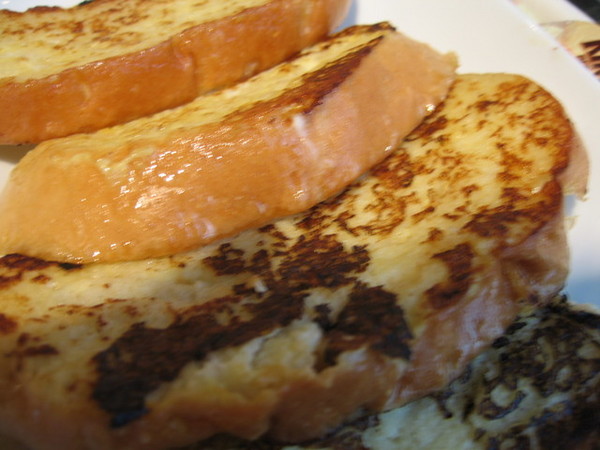 All in all, think this branch of Café O is well suited for chilling out over the weekends with friends – especially since the place stayed rather empty while we were there (I guess not many ppl trek all the way out to Sheung Wan for brunch). Will bring a stack of magazines with me and just whittle away the whole afternoon there next time… but the food definitely needs some quality improvement...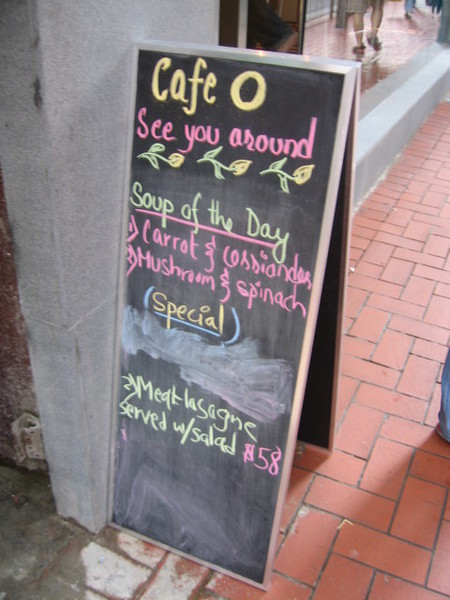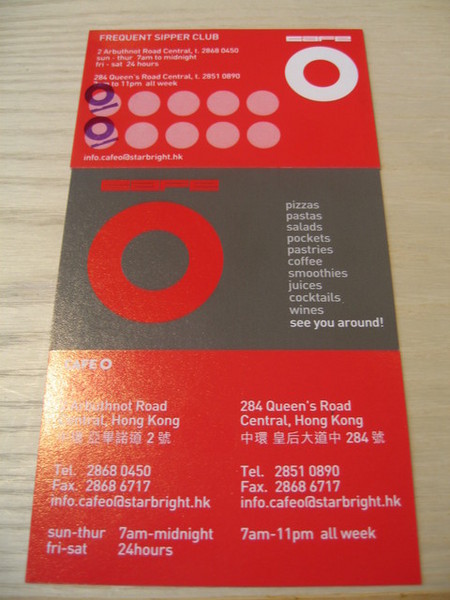 Cafe O 2 Arbuthnot Road, Central (S-T 7-midnight, F-S 24hours)
284 Queen's Road Central (7-11 daily)