After our recent Sai Kung outing (see the Chuen Kee entry by HKFoodie) in the pouring rain, a few of us had been craving for good seafood ever since. So I did some rummaging online, and unearthed this gem in Causeway Bay – Yuet Wah Hui Seafood Restaurant. And I'm happy to say, we all came out of the restaurant satisfied and eager for the next visit.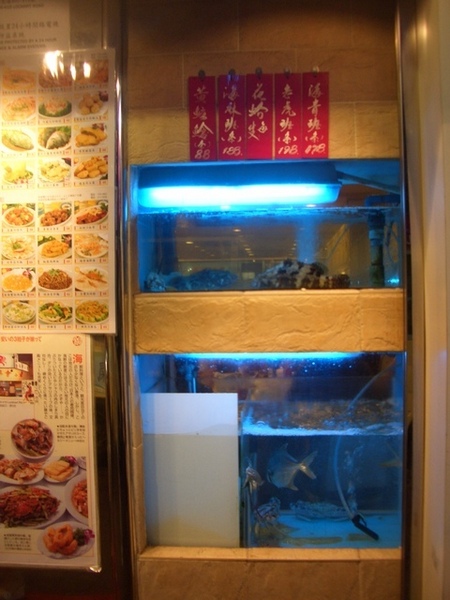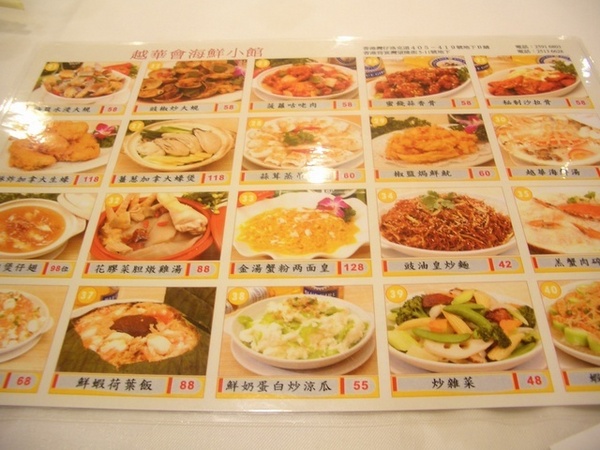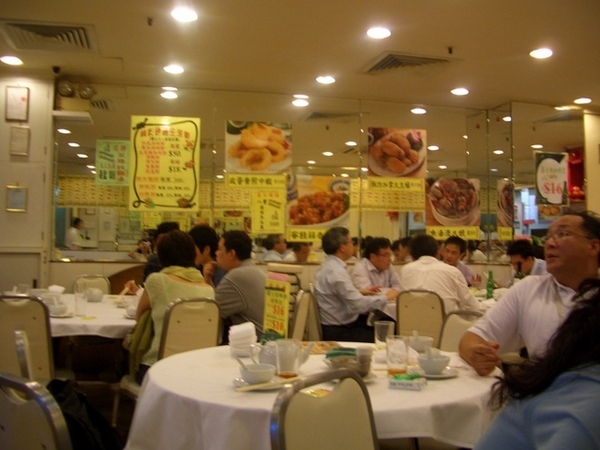 On the outside, the restaurant looked plain and annoymous, the same could be said for the inside - there were only around ten tables and decoration was simple and bare. Arriving on a rainy Wednesday night, we were surpirsed the place was already filled up and glad that I decided to make a booking in the end. Was slightly worried, by the looks of the place and the clientele, that the food may turn out to be so-so, but doubts were quickly put off when my friends raved about the small complimentary dish of honeyed walnuts with seasame seeds, which they quickly cleaned out saying it's very fresh and crunchy tasting. (I don't like walnuts so didn't try it). While they were pigging out, I did the ordering, rattling off a list of signature food items I collected from reading other people's food reviews.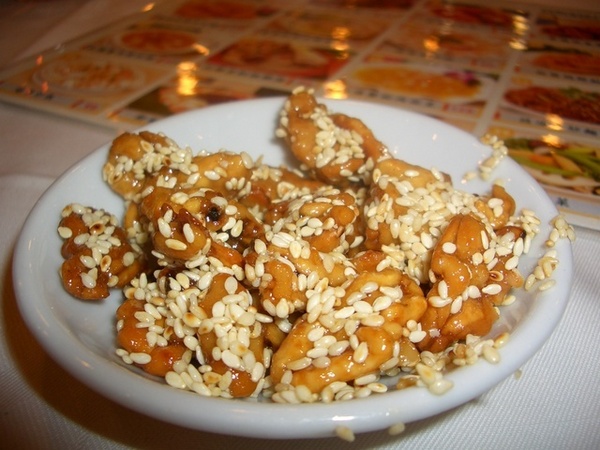 Every single table had an order of the Deep Fried Golden Tofu, and we found out why when we took our first bite. Piping hot, you can see the batter was extremely thin and well-made. Dry and crispy, the batter enveloped the silky smooth tofu perfectly, and tasted phenomenal with or without the sweet sauce that was served on the side. I couldn't help but had my second and third servings very quickly, and burnt my tongue as a result (!) It was totally worth it though...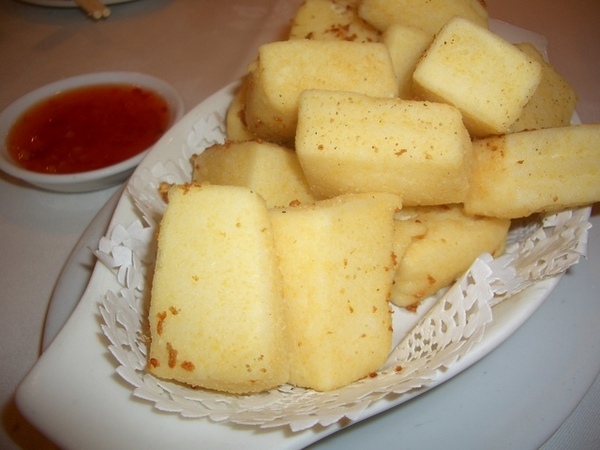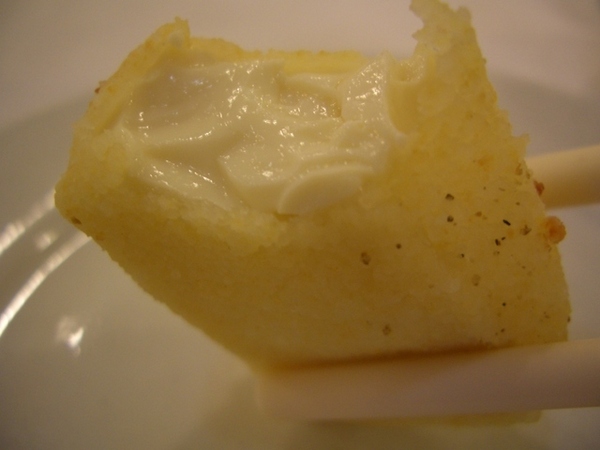 Next came what we had all been looking forward to- the Golden King Mantis Prawn. Instead of frying it in pepper and salt like we did last time, I chose to cook it in salty egg yolks. Normally, this method is associated with frying king prawns, so was eager to see how it would turn out. We were not disappointed, the sauce actually did go pretty well with the deep fried King Mantis Prawn, tasty and full of flavour. The biggest negative was that the King Mantis Prawns didn't taste as fresh and sweet as the ones we had in Sai Kung (the journey to town killed it?!). It might be because it had been raining for the past few days, so the fishermen didn't manage to have a good catch.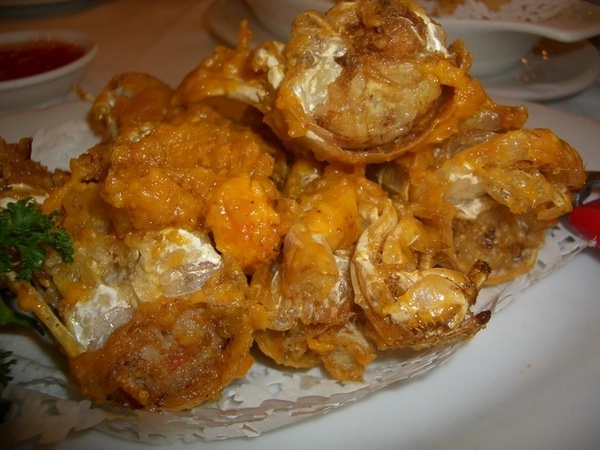 Next came another signature dish of this restaurant, the clams cooked in salty fish stock with vermicelli. The clams were plentiful and tasted fresh with very little sand present. The stock was extremely peppery and spicy, and went down well with the vermicelli.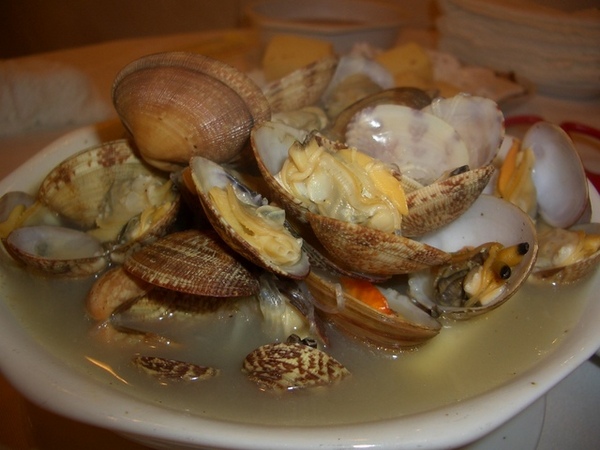 At my insistence, we ordered the "Salad Spare Ribs", which was a variation of sweet and sour spare ribs with salad dressing poured over it as the grand finish. With the home-made sweet sauce, this was an extremely appetizing dish in spite of its scary appearance. The meat texture was also very tender.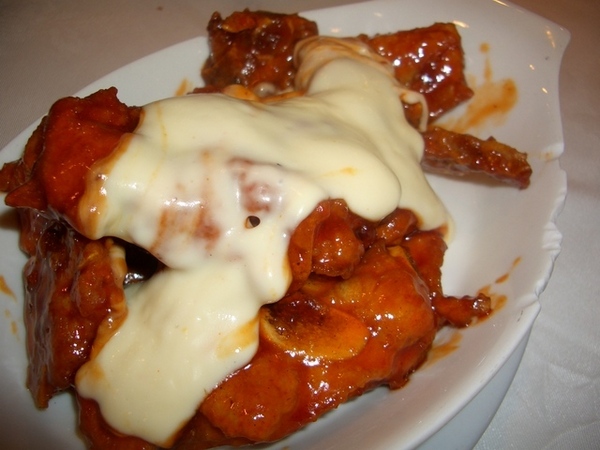 To balance the heavy dishes, we ordered a vegetable dish cooked with salty and thousand years eggs in stock. With this long list of dishes and only three of us there (with two of us having had afternoon tea that day), the fact that we finished almost every single dish should tell you how good the qualtiy was on the day. My friends were actually planning for their next visit whilst we were there! Other signature dishes include its chili crab and deep fried oysters, some have also mentioned this weird sounding dish with crabs cooked on top of meat patty... The restaurant is opened from 6 in the evening to 4 in the morning, and offers special discounts after 11~ perfect for those late night outs!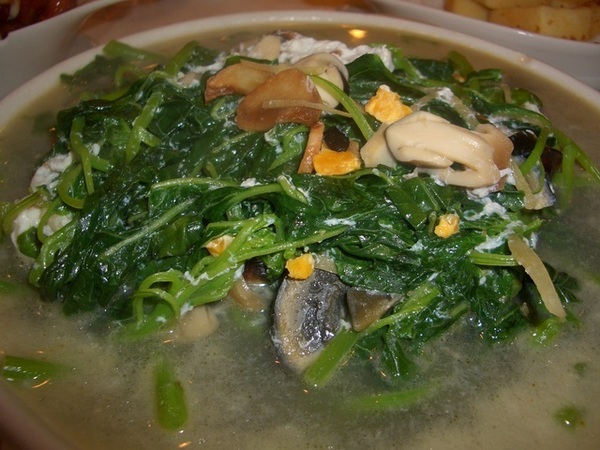 Interestingly, just when I was going to do the write-up for our night out, saw that this weekend's AWSJ, whdid a summary of the Eat restaurant-review series for Asia (June 17-19, 2005), and featured the two "Best Dining Experiences" that the reviewers had in each city. For Hong Kong, in addition to the legendary Yung Kee and its famed goose, rather than Fook Lam Moon or Victoria City, Yuet Wah Wui was the other recommendation. Here's an excerpt:

This small restaurant in a row of crab-steamers may be stuck in urban density, not some seaside promenade, but it's still the champ for Hong Kong seafood specialities served without fuss or outrageous prices. Best dish: dry chili crabs.

Oh and don't worry if you cannot read chinese, their menu is all in pictures~ and worst comes to worst, just order off other people's tables... you are bound to get it right!!!






Yuet Wah Hui, 409-419 Lockhart Road, Causeway Bay/ Wan Chai (remember to make a booking)