After our little car mishap in the morning, we set off for the ultra-hip Apgujeong area in search of a lunch venue, looking forward to some barbequed food. Just when we were getting desperate and tired from the mindless wandering and inability to agree on one restaurant to go to, clouds of aromatic smoke wafted us to this bright and cheery looking corner restaurant, which is called- aptly and simply- The Chicken Restaurant. The restaurant specializes in a Chuncheon speciality – chopped chicken pieces are spread as slices and pressed down in spices and condiments on a steel plate with all sorts of vegetables and then grilled right in front of your eyes.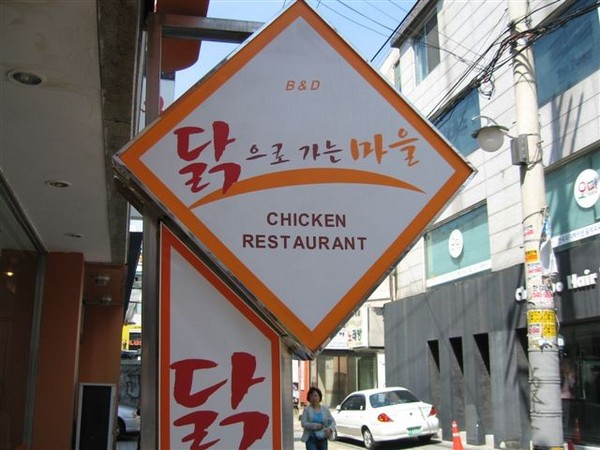 Chicken BBQ @ Decadent livin'


Immediately upon seated, the waitress brought us soup, cabbage salad, and lettuce leaves with chili paste without asking. The soup was of a variety that I had never tried before – seaweed soup with vinegar and ice – very refreshing and appropriate for the hot summer day. Typical of the Korean restaurants we visited, none of the waiters and waitresses speak any English and no English menu was available. Luckily, given it is "The Chicken Restaurant", it wasn't very hard to understand what's popular here, and with some pointing and sign language, we managed to place our order.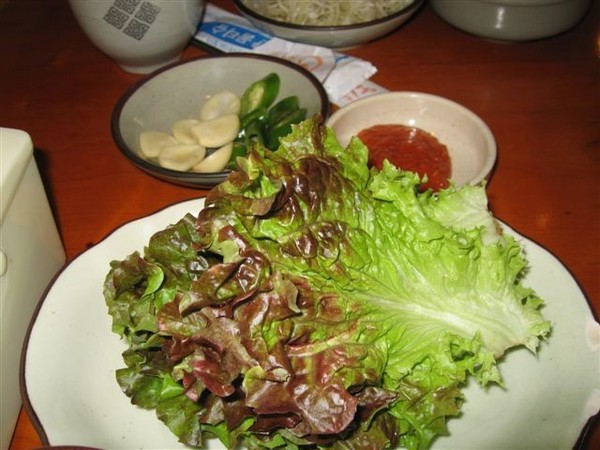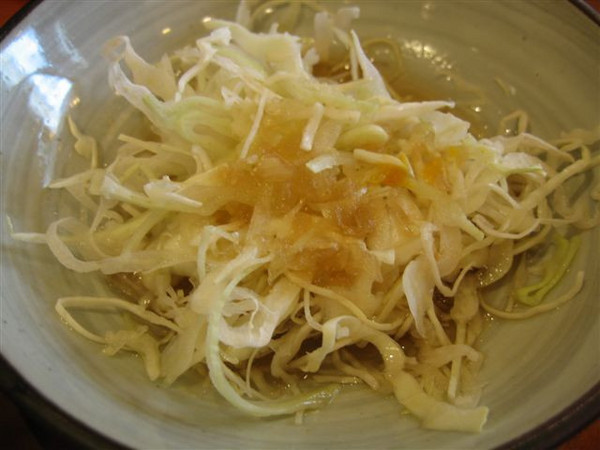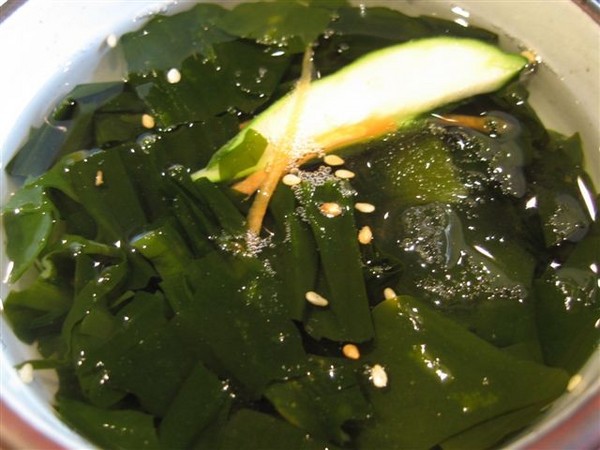 Chicken BBQ @ Decadent livin'


Specialisation means service was swift and a hot plate that was brim-full with ingredients was placed in the center of our table very quickly. Buried under the thick layer of red chili paste was an entire raw chicken (de-boned), many kinds of veg, and long tubes of rice cake. After the waiter expertly cut the chicken up into smaller pieces and started heating the plate, we all looked intently at the dish, eager to grab our first bite. If it weren't for the fact that chicken has to be cooked thoroughly before consumption, we'd probably finish the whole plate there and then. Korean style service means that while we were thoughtfully provided aprons to put on, we didn't have to lift one finger in the cooking process, as the waiters would return and monitor the hotplate regularly.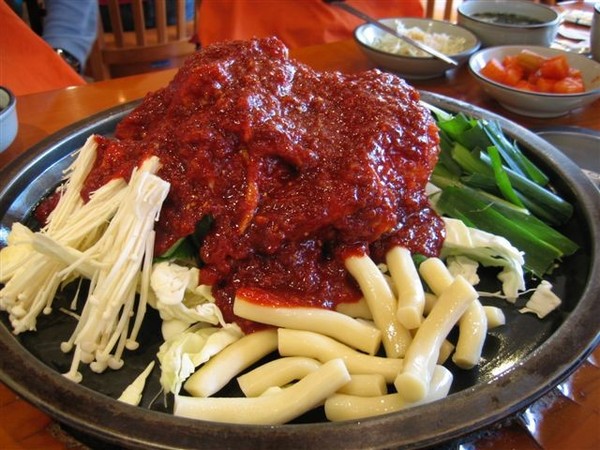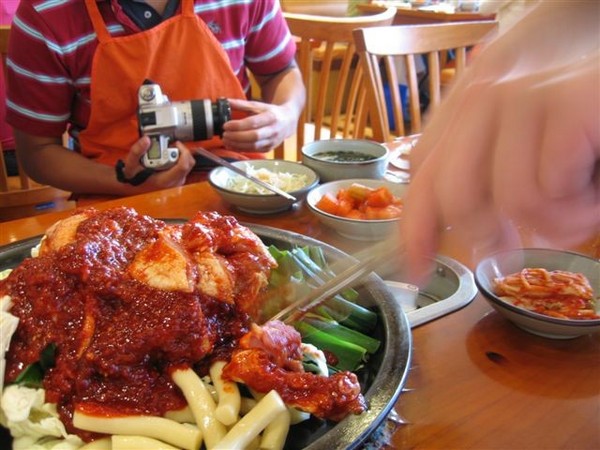 Chicken BBQ @ Decadent livin'


After the world's longest torture in which one can see it but cannot touch it (more like 20 min in reality~), we were finally given the go-ahead sign to start digging in. And it was then that we realized the wait was very worthwhile~ while at first sight it looked extremely spicy, the paste was actually quite mild (or our taste buds already lost their senses from the many hot dishes we were sampling in Seoul), with a scent of sweetness, which blended every well with the juicy chicken pieces. The rice cakes (tteok) were amazing in texture and also taste, after simmering for so long with the chicken fat and chili paste, it was still chewy and retained its shape, unlike some horrible mess one sees in HK. In addition to the option of wrapping the chicken pieces in lettuce and adding raw garlic plus the chili paste and stuffing these parcels into our mouth, the chicken pieces also went down well with the cabbage salad, which was on unlimited refill basis.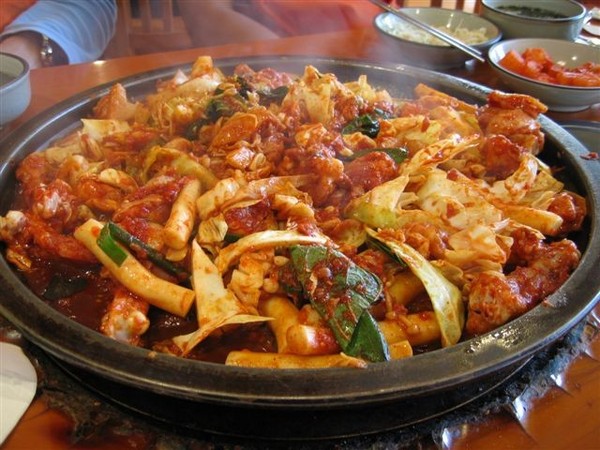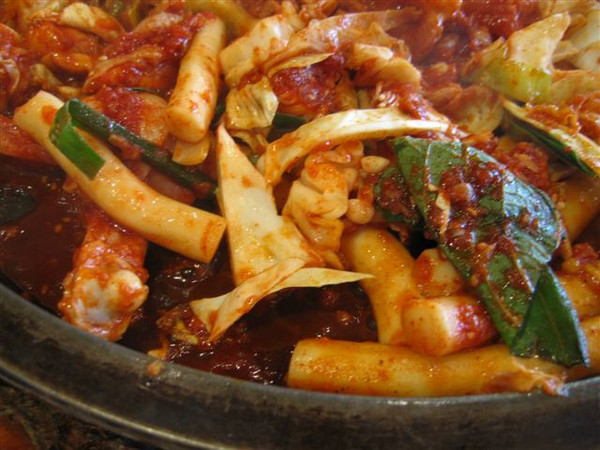 Chicken BBQ @ Decadent livin'


After polishing off three-quarter of food on the hotplate, the waitress brought over a bowl of cooked rice to fry on the plate. This served as another highlight and a satisfying end to our meal~ with the rice serving piping hot and full of flavor, slightly burnt just the way I like it. Trust me, it took a lot of self control to refrain ourselves from ordering another portion of noodle to fry on the plate.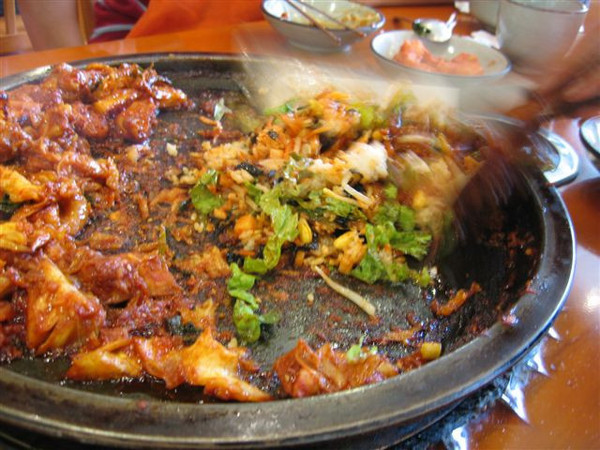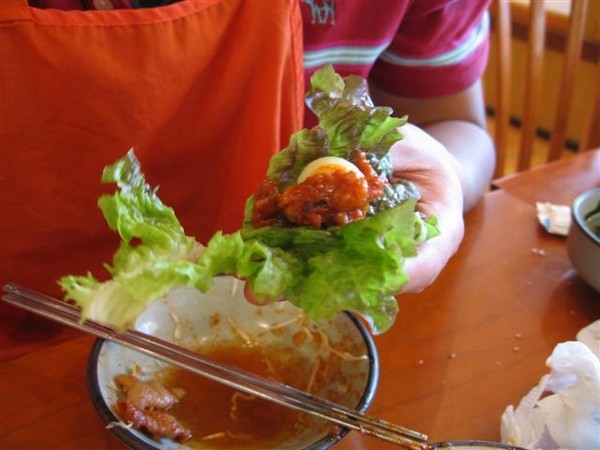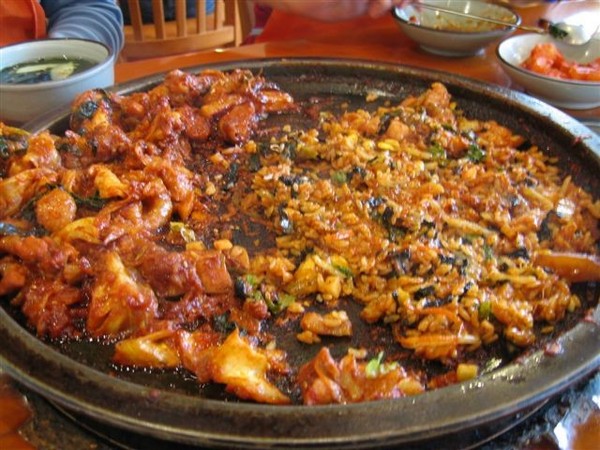 Chicken BBQ @ Decadent livin'


The meal, very filling and enjoyable, only cost less than HK$200 for the three of us in total~ a great bargain I'd say. There are branches all over Seoul~ just watch out of the chicken sign!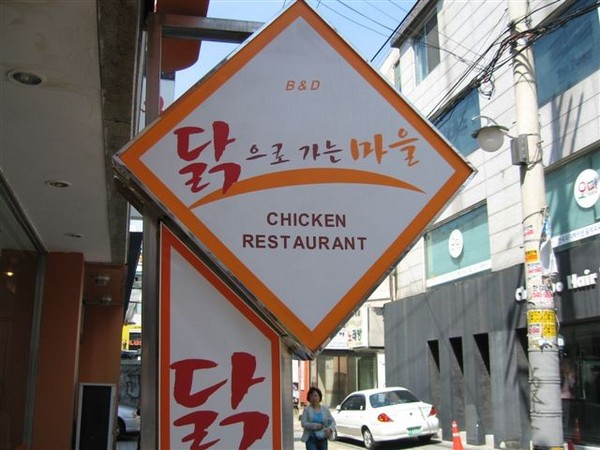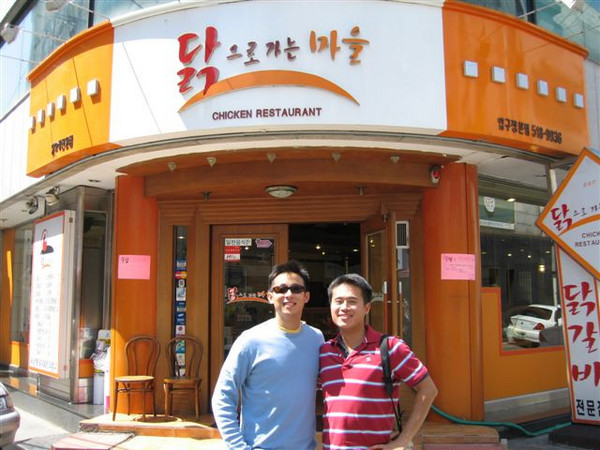 Chicken BBQ @ Decadent livin'



The Chicken Restaurant, Apgujeong, Seoul