Used to have these "
Zoe
cravings" when there was only one outlet in Happy Valley near the Parkn' Shop, and would beg my friends to drive all that way for a banana cream pie that we'd have to buy and gorge down in the car, as there was no sit down area in the small cake shops. Was disappointed when the IFC concession within CitySuper made way for a Japanese brand, but am more than delighted with the opening of this small hidden cafe on Hysan Avenue.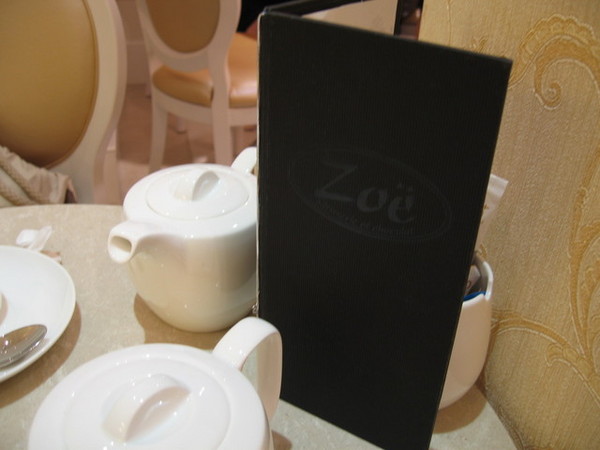 There are only five tables (tip: don't sit near the window, it's freezing cold with the direct hit from the air-con) and a large display of Zoe's gorgeous cakes... "dainty" just about describe the whole place.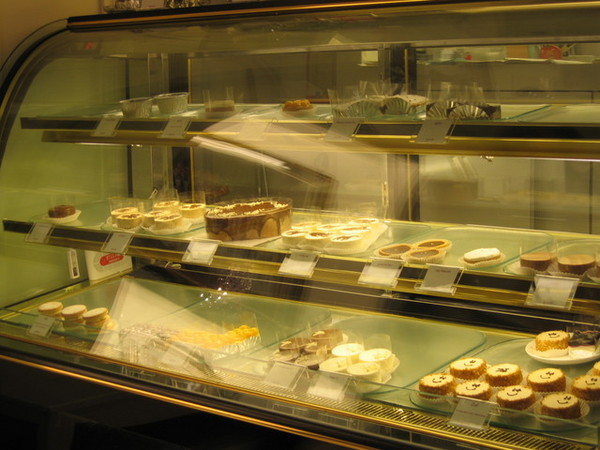 Debating between my all-time favourite banana cream pie, 1459 and Zoe's, I finally settled for the smoother textured Zoe, while my friend opted for the Mocca, in a chocolate craving... presented in simple cutlery & white porcelain, the cakes were irresistably good...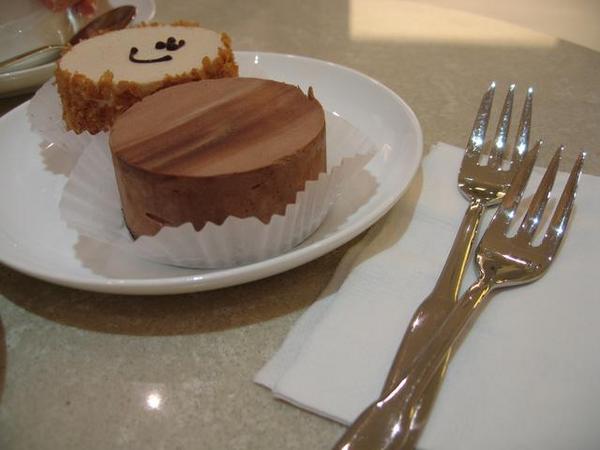 I am biased, considering I've always enjoyed Zoe's cakes... so would say that this cafe is a gorgeous idea, and that the cakes are not expensive (HK$20-30 per piece). My one and only grudge would be the tea~ somehow one would expect Zoe cafe to serve proper tea with tea leaves and a strainer~ when the pots arrived, none were in sight. In fact, there wasn't even a tea bag in the pot, which means you couldn't really ask for a refill. For HK$28 a small pot, this seemed a bit too much. I guess they were being considerate, trying to help you reach the HK$50 minimum charge per person...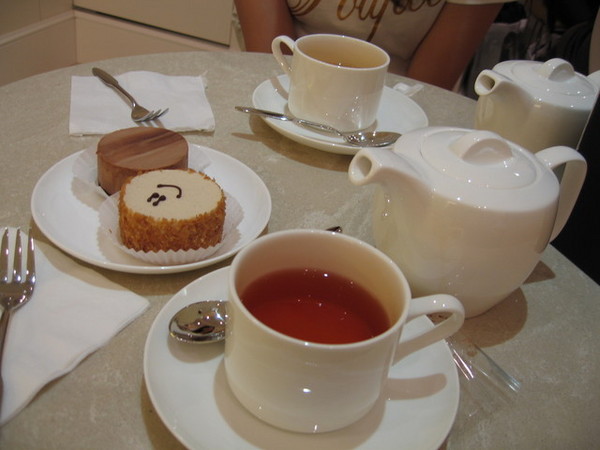 If you are lucky, there's a conclave area which sits four to six, which gives a bit more privacy then the rest~ perfect for those late afternoon girly chats.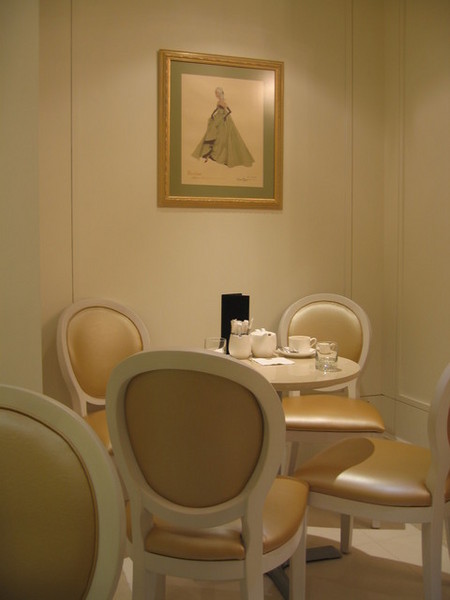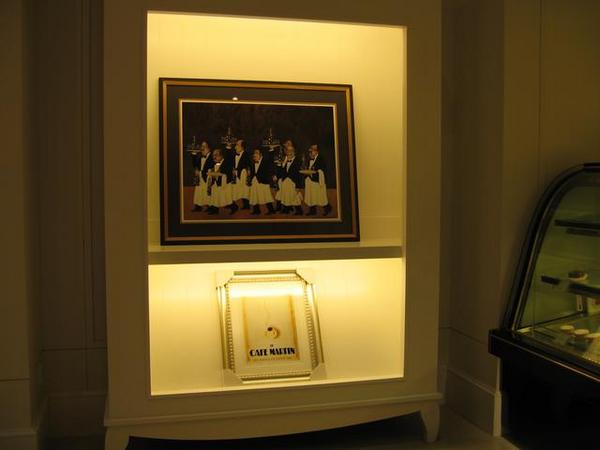 Desserts & tea for two came to just over HK$100, but be forewarned, if you are like the two girls sitting next to us, you might not be able to resist ordering four types of cakes to share amongst the two of you!
Zoe Cafe
Shop 6 Sunning Plaza 10 Hysan Avenue Causeway Bay Hong Kong