目前日期文章:200511 (11)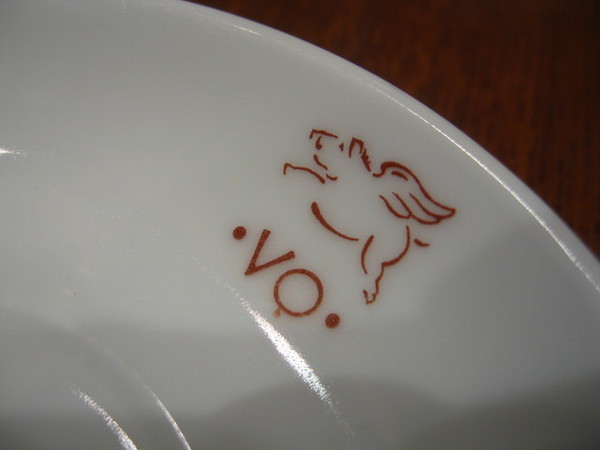 In spite of its spectacular view and delightfully Moorish decor, I never really took to Isola, and was glad when Via Quadronno, another Italian restaurant, opened its doors at IFC. Have been there a few times and thought it was pretty good, recently went back with B for lunch. I like the simple elegant design of the restaurant, with a small cafe area at the front, and wooden doors opening up into the more spacious dining area.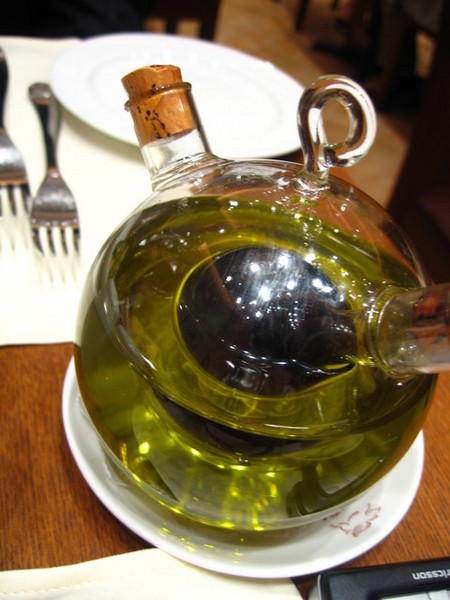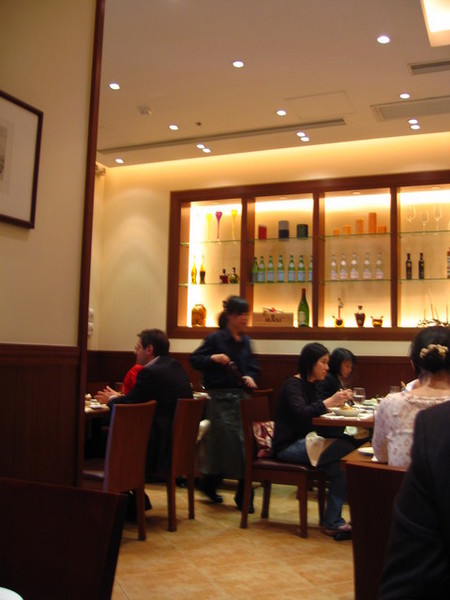 Since T and I were both exhausted from stress, we decided to spoil ourselves to pieces by indulging in a 5-star hotel for our relaxation weekend to Paris. After much rummaging through the web, she came up with two choices - the MO and the Park Hyatt. We decided on the Park Hyatt in the end, as I have stayed at the MO under its previous Royal Monceau name and did not take to the eery grand gold-panelled rooms. I absolutely adored the Park Hyatt Vendome on our visit - for its understated opulence.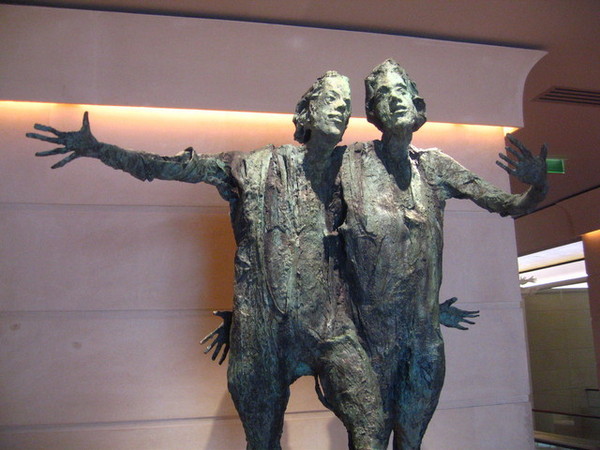 Park Hyatt pitches itself as the small cosy boutique hotel within an international context. One good distinctive feature of the Park Hyatt hotels is that they all have first-class location. For this particular one, it has one of the most exclusive and prestigious addresses within Paris - on the Rue de la Paix, which is right next to the Place Vendome and Place de la Concorde, where all the famous jewellery shops are discreetly located. It is also within walkable distance to The Louvre, the Opera, Place de la Tuillieries, and the shopping street of Rue du Faubourg St Honore.
Used to visit Brasserie on the 8th rather frequently a couple of years back, appreciated its traditional French food and the high quality service. Haven't been back for some time now, so was pleased when Y suggested going there.




We walked into the familiar comfy dining room, with the half open-air kitchen and the salad bar and oysters on display and were seated at a nice quiet corner table. I like the fact that the tables are spread out and each table has some degree of privacy here without people eavesdropping. This is a luxury that few restaurants can afford these days, remember the tables at Angelini were so cramped that I felt like I was eating with 6 instead of 2! The warm French bread was tasty with the meat pate and I probably ate more than I should have.


People in the office have been absolutely raving about Craft for some time. I liked Bizou, its sister restaurant, when I last went with HKFoodie, so been eager to try Craft out. I arrived to see a jam packed restaurant this particular Friday evening, luckily V got there in time to save us our seats. A has had a bad experience where they gave her table away even though she was only 5 minutes late (official waiting time was 15 minutes). I could see the chefs hard at work at the open-air kitchen at the far corner, where its signature open fire charcoal grill is located. Craft specializes in all types of chargrilled food – sirloin, fillet, ribeye, lamb chops, duck confit, pork loin and spring chicken. So avoid if you are not a carnivore, as the selection otherwise is rather limited.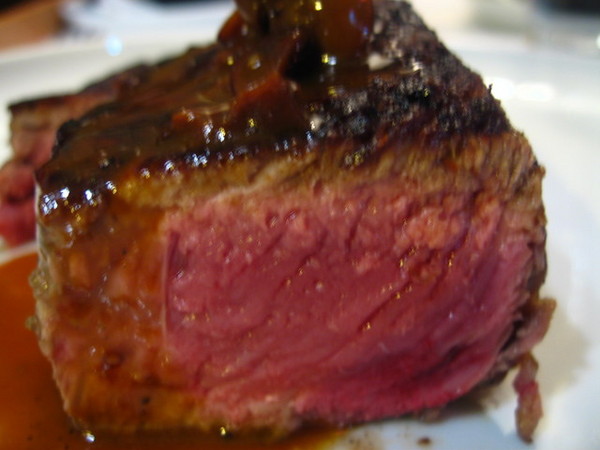 My biggest disappointment with this restaurant is its service – not only were the waiters few and disappearing, their attitude was rude. I could understand that the restaurant was operating at full capacity and they were a bit overwhelmed, but believed that this night is no different to any other night, and they should be a bit more pleasant to the customers. We waved in vain to get someone's attention, and once we ordered, we had to wait in infinitely for the order to arrive, be it a glass of wine or the bread basket. There were four of us and they only gave us three loaves of bread. Every time we tried pointing out what was missing (like only the shiraz of our order of warm water and shiraz arrived), they were unapologetic and just moved on to the next table without sincerely trying to follow up. We were not isolated in our poor experience, as we could see everyone was frustrated with the lack of service. Even though the warm bread itself was very good, must admit I discounted it given the pathetic service. Anyway, back to the food.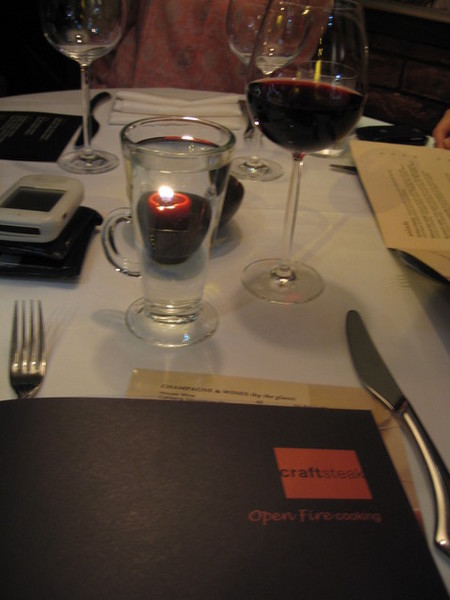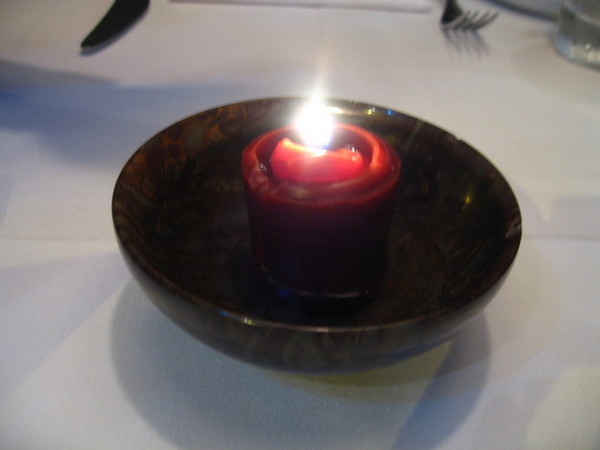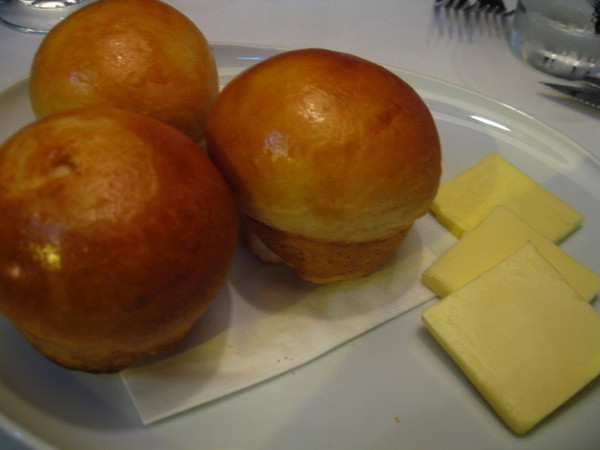 V and I were starving and decided to order a few appetizers to share amongst the four of us. Someone mentioned that the soup is quite average here, so we ordered a Steak Tartar, Prawn Cocktail, and Grilled Caesar. These arrived looking extremely appetizing, and they were. Raw beef is one of my favorite dishes, and this was seasoned reasonably well, a touch too spicy in my view but overall still one of the better ones that I have tried here in HK (Le Tire Bouchon nearby does a mean beef tartar, each waiter there mixes a slightly different sauce so it's always a surprise there). Instead of serving the prawn cocktail in a glass already mixed with salad dressing, here, huge fresh lightly poached prawns were served with romaine hearts and remoulade sauce on the side. Am normally not a fan of prawn cocktails but this was exceptionally good – simplistic but of good quality. Remember to dip the prawn in the sauce though, which makes all the difference. Instead of the normal Caesar salad that we are all used to, the one here is quite special – an entire romaine heart is charcoal grilled and served whole, with shaved parmesan cheese and Caesar dressing dribbled on top. We enjoyed all three dishes very much.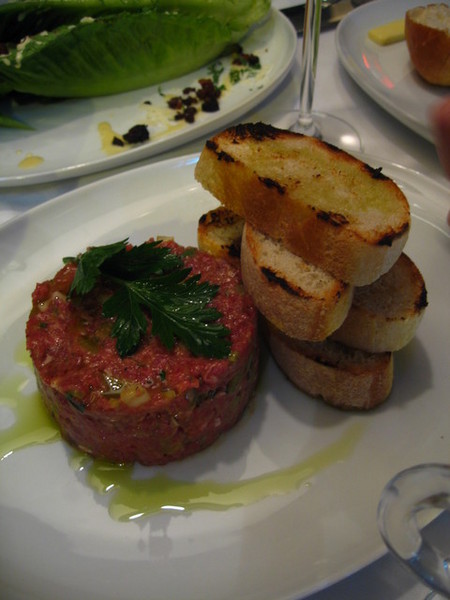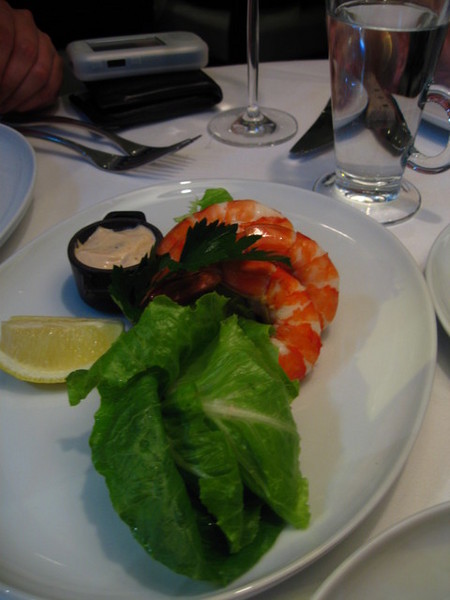 After the last hairy crab outing, been eagerly planning for the next one. With such mouthwatering memories of my yellow crab extravaganza last time, I decided to try Fu Shing's hairy crab set this time round. We walked into a rather quiet restaurant on a Wednesday evening, - there were fewer than four tables seated but saw that all the function rooms were in use. Seeing how empty the place was, K began to worry about the freshness of their hairy crab. When asked, the waitress immediately brought the live crabs out for us to examine, and we were comforted to see that the crabs were live and kickin'.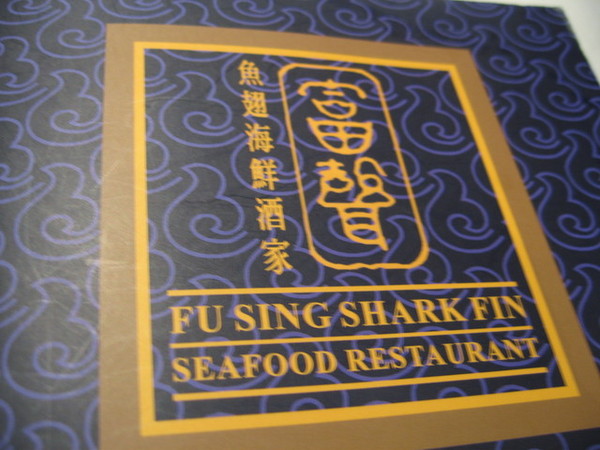 There were two sets available, one for HK$328, and the other one for HK$638, the courses were pretty similar, apart from the hairy crab itself. For the cheaper set, one gets two small crabs each weighing 4 taels. For the more expensive set, these are replaced by heavier ones weighing 8 taels. Seeing that there are so many dishes in the set, we opted for the cheaper set. 


Totally knackered after our late afternoon leisurely hike this past Sunday, J suddenly had a craving for the wontons in soup at Mei Mei Chu (Delicious Kitchen 美味廚) - so off we went to this long forgotten Shanghai family-style restaurant in Causeway Bay. This restaurant is probably one of the longest standing restaurants in this environ, which used to be called affectionately as the "Eat Street (食街)". These days, many of the old faves have been replaced by western restaurants as the developers try to make the area more upmarket. There was a quiet buzz when we entered the restaurant and luckily for us, no queues at the door. We were seated promptly by the efficient waiters.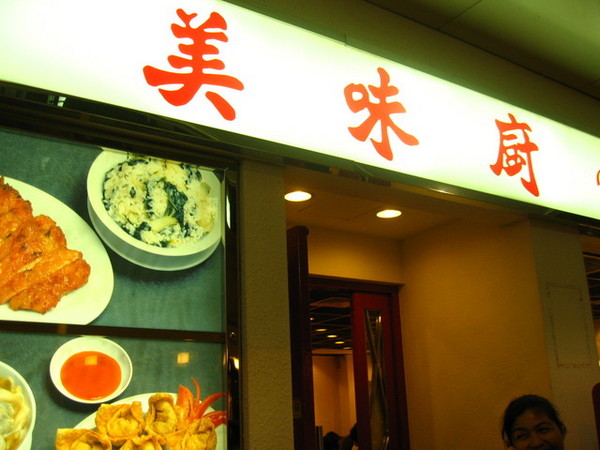 Thirsty from the strenous afternoon (or rather the hangover from partying for J & V), we immediately ordered a glass of cold soymilk to cool ourselves down. This was good as it tasted of soybeans and had the right balance of sweetness without appearing too watered down. The complimentary pickles were less appetizingly flavourless.
When C told me that we were meeting at Oro 18 for lunch one Friday, my mind drew a blank – having never heard of it. He just told me it is on the 18F of the same building as Shanghai Association and Jimmy's Kitchen. Only when I arrived did I realize that I have been to this restaurant at its previous location near Yung Kee under its previous name (which escapes me now). Still considered an upstairs private kitchen, the restaurant is probably three or four times as big as previously, with a light airy, modern decor. Halloween embellishments were everywhere, probably in prep for the weekend parties.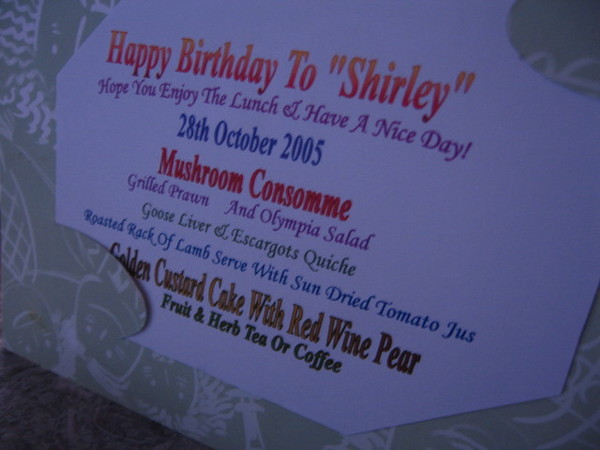 Oro 18 only serves a set menu that includes a soup, salad, appetizer, mains, dessert and tea or coffee. One has to order his or her mains beforehand, and C chose the lamb rack for me. The set is affordably priced at HK$130 (+10%).


The stereotype is that dining at a Chinese restaurant within a 5-star hotel is only applicable for client entertainment or for bringing tourists around, as these places tend to be a bit of a rip off. But as more and more high-end Chinese pop up everywhere (Cuisine Cuisine, Lei Garden), the price differential with the local Cantonese restaurant has really narrowed. After a movie at the shopping mall's cinema, we headed for Golden Leaf for its Chinese cuisine one late Friday evening.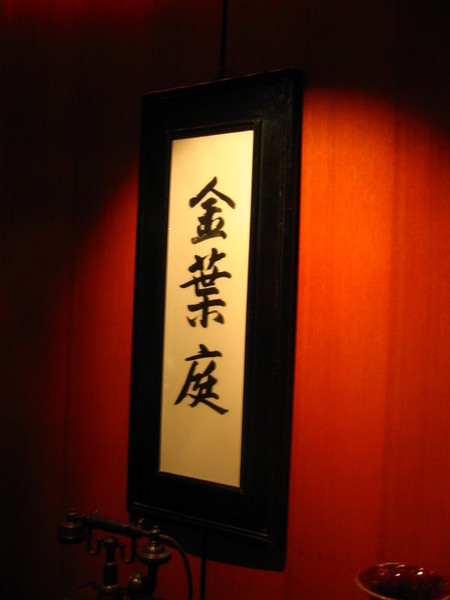 I have always preferred Golden Leaf over Summer Palace at the Shang and Man Ho at the Marriott, I guess in part due to its hidden location and plush comfortable decor. Here one is able to relax over lunch or dinner while Summer Palace is a bit more noisy and Man Ho feels less special. The signature silver water containter greets you at the entrance with the selection of fine tea leaves.
I always make a point of visiting Laduree whenever I am in Paris - their macaroons are still some of the best that I have every eaten - and so adorably cute and dainty they are. I always wish that I could buy in bulk and bring these lovely morsels back home as souvenir, but have been prevented from doing so by their short shelf life. We drooled over the gorgeous display at Laduree's shop on Rue Royale, which is its original that was created in 1862.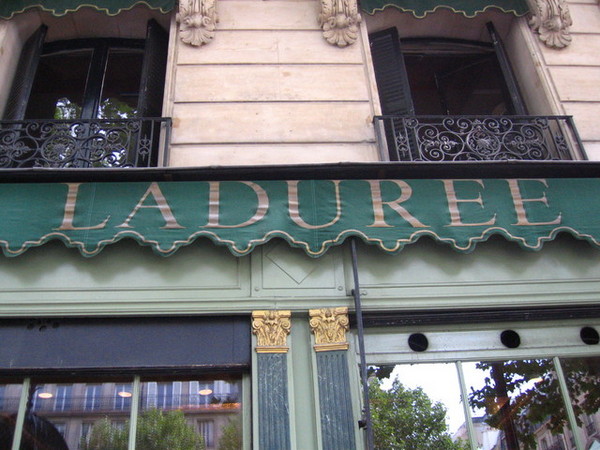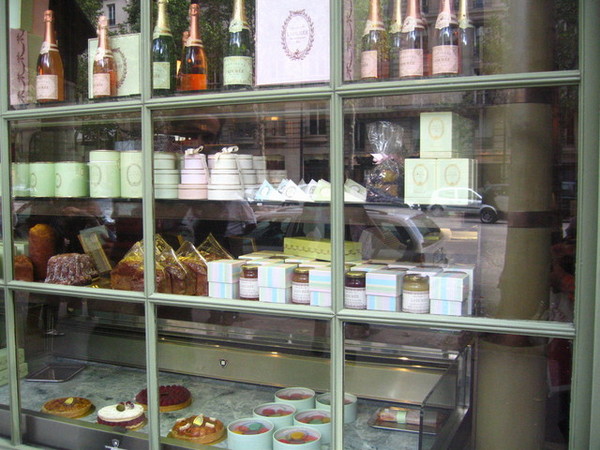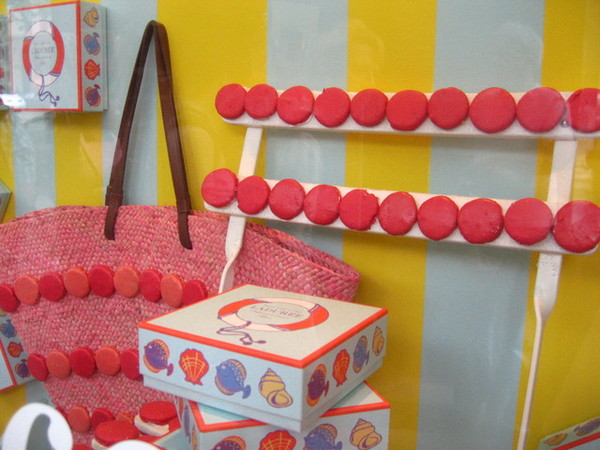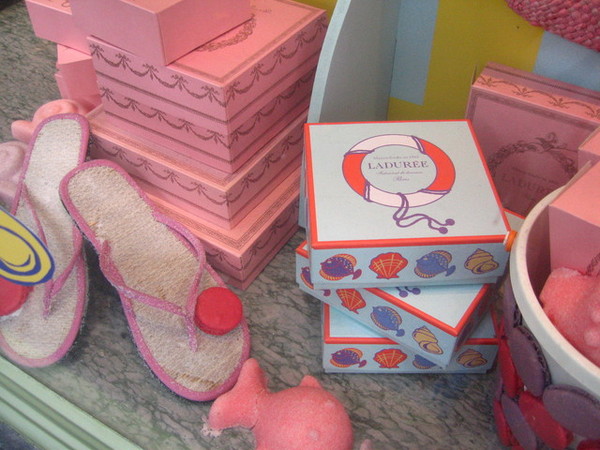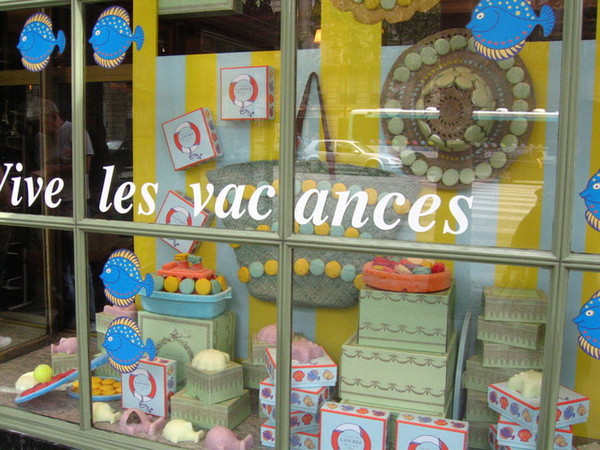 My friend didn't believe me when I told him that Shangri-la used to name the signature fine dining restaurants within its chain by famous vineyards, like Petrus and Margaux. Well, Shang has gone away from the tradition and is adding an Angelini in a number of its locations. Angelini is the name of its CEO, and we decided to venture to the dark side to try out Kowloon Shang's latest Italian addition.  Sadly Margaux is no longer in the picture, I do miss its winter game dishes. We are told that Angelini's chef Massimo Iarossi specialises in using simple, fresh ingredients.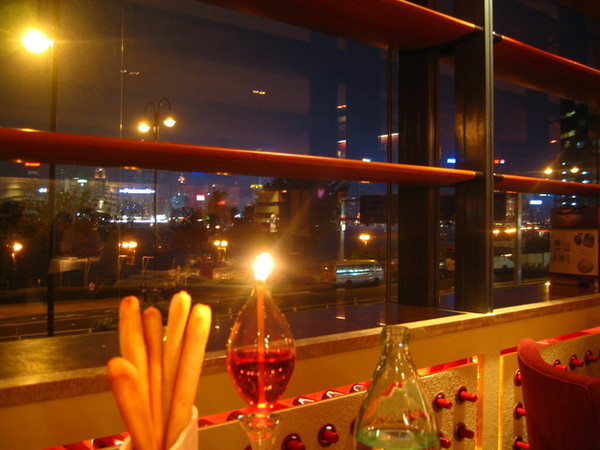 We liked our seat right by the window, with the gorgeous night view of the Victoria Harbour and skyline as our backdrop. The restaurant's decor was simple and modern, and it had an airy, casual, buzzing atmosphere. In fact, I'd say it was noisy outright, think it's probably due to the closely placed tables. Not a place for an intimate dinner, but could for gatherings.