Around the Wan Chai harbourfront, there used to be a lack of dining venues apart from those restaurants within the hotels, and the arrival of Sanlitun was meant to change all that and create the LKF equivalent buzz for the area. Sadly, the fizz seems to have gone and very rarely do people make a hike out to try out some of the restaurants there. Since we were in the neighbourhood for a performance at the Arts Center, we decided we would revisit the area.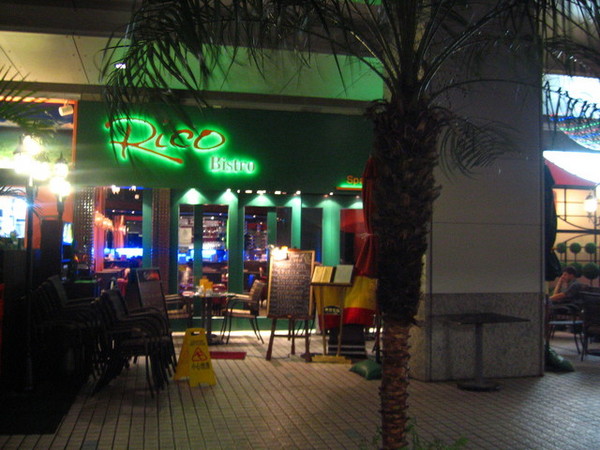 Opting for a more exotic cuisine, we made reservations at a rather new restaurant in Sanlitun,
Rico Bistro
. It's claim to fame is that Miki, a member of the teen band Cookies, is a part-owner, supposedly she and the other members of the band would somtimes come and help out at the restaurant too. Posters of Miki were plastered around the cashier area, but there was no sight of anyone famous. We only saw two occupied tables, but we were dining early at six thirty. Our Sangria mix was refreshing and full of fruit bits, which made a promising start for the evening. Following the Spanish way, we ordered a number of tapas dish to start, and a big seafood paella as our mains.